Posted by Rhinestones Unlimited on Jan 12th 2015
I wouldn't say I'm complaining, per se, but for me, one of the gravest disappointments of living inside a taller body is that people don't make a habit of picking me up and flinging me about like they do my petite-statured friends. I like reaching for higher heights. I like challenging gravity. I like piggy back rides and the warm arms of manly men from rom-com scripts and romance novels, cradling me like a damsel in distress in the summer rains of a warm, misty dawn. Wait- I mean, only a damsel in distress because I've fatally wounded myself kicking some tail in a fight to save the world from total annihilation. In stiletto booties. Yeah. Well, today's latest addition to the Cool Tools of yore has not benched enough to lift me light as a feather, but if I were a rhinestone (Preciosa Brown Flare) I could be swept off my feet with the lightest touch of our new Crystalline Pick-Me-Up. Tipped with premium jeweler's wax, it allows you to pick up a flat back or pointed back stone with less effort and less residue. It's well dressed with a gorgeous Swarovski Xirius Rose #2088 crystal and at the size of a pen, is comfortable in hand. (My favorite use in-house? Picking up the teeny tiny 5ss stones that we arrange into our crystal nail art designs. Oh, yes. We get fancy.) Representing the mid-range price point, the Crystalline Pick-Me-Up is a great addition to our lineup of tools, including the Pick-N-Stick, Tanto, Crystal Katana and two precision tweezers. See them all here: http://www.rhinestonesu.com/rhinestone-applicatio...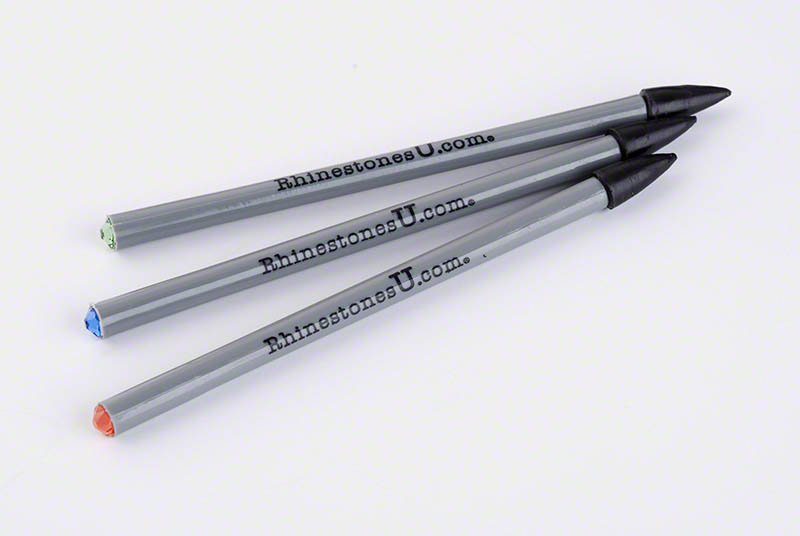 And so, happy endings do exist for those of us who begin our next life as a flat back crystal. For the rest of us living at our current heights, there are trampolines, taxi cabs and champagnes to pick us up and lift our spirits. Not together. Bad combination. -xo- Jemm Rhinestones Unlimited blog author Jemm Stone is a multifaceted girl navigating our sparkly world with on-point insights.