Posted by Rhinestones Unlimited on Jul 5th 2017
All Eyes On You Dance is a pursuit of passion. It's a thing of beauty, essential to our bodies, balancing to our minds and freeing to our spirits.
Making a career out of dance is not an easy thing; making a business out of dance is even harder. How do we know this? Because we know dance. Rhinestones Unlimited was built in the pursuit of this passion and we share your desire to make your ballroom business successful.
We have been enthusiastically working in partnership with Swarovski® and Wayne Eng to develop a new concept to continue building the ballroom community. All eyes on you- we see your challenges and we're bringing solutions.
A Money Maker for You DIYsparkle.com is your source for Ovation Performance Jewelry & Accessories™ as well as Swarovski crystals and premium LUX Austrian Crystal.
Become a DIYsparkle.com affiliate and now you can earn income by simply directing your customers towards the website to shop for their ballroom jewelry and accessories. Through the DIYsparkle.com affiliate program, dancers earn a discount for themselves and revenue for your business- all through the simple purchase of beautiful jewelry, accessories and crystals at DIYsparkle.com. This is a quick and effective way for you to get rewarded- and, with minimal commitment of resources. Interested in this concept? Please read more about becoming a DIYsparkle.com affiliate at www.DIYsparkle.com/affiliate.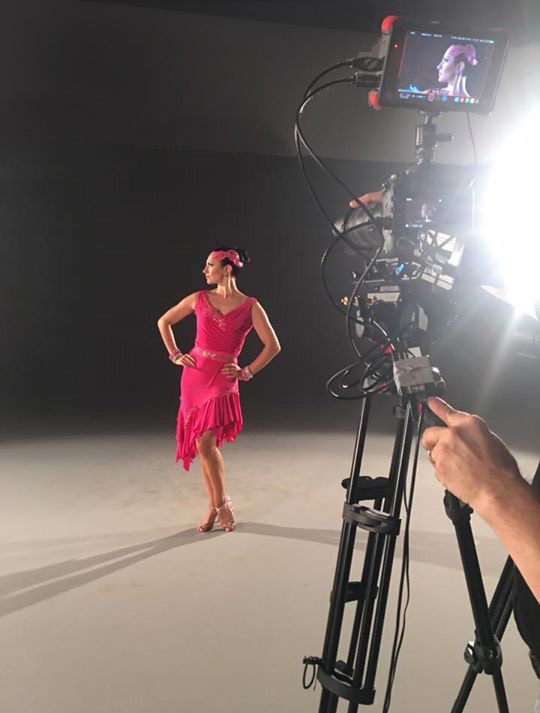 Jewelry & Accessories for You We've turned to Swarovski, the biggest name in crystal to help us develop Ovation Performance Jewelry & Accessories, a line of ballroom accessories featuring genuine Swarovski crystals. Consider, most specifically, your beginning level students who are looking to grow their talent through competitions; do you see the value in providing your customers with a more affordable costume solution as they are deciding whether to begin competing? More students in competitions mean a larger and stronger community of serious dancers coming through your studio.
We believe our Ovation Performance Jewelry & Accessories paired with practice wear provides your beginner students an affordable solution that will also boost their confidence as they step onto the floor. It is also a great option for you to change up your look!
Excited to Meet You Rhinestones Unlimited will be presenting the Ovation Performance Jewelry & Accessories collection and our DIYsparkle.com affiliate program at the United States Dance Championship (USDC) this fall! But, you don't have to wait until then to start earning credit through the DIYsparkle.com affiliate program. We invite you to learn more about our solutions for your ballroom dance studio by visiting www.DIYsparkle.com/affiliate or calling Rhinestones Unlimited at 952.848.0133.