Posted by Rhinestones Unlimited on Jan 15th 2019
Celebrating our NEW WEBSITE!
We're expecting you- RESET YOUR PASSWORD by clicking Forgot Password and access your profile on our brand new website! After resetting your password, you can access your profile on our brand new website!
Your billing and shipping information is loaded and ready for you to shop. Should you experience any hiccups resetting your password, CONTACT US.
Easier Shopping by COLOR
You wanted it? You got it. We listened to customers just like you who were looking for an easier way to shop and design online, and we've developed an exciting new way to shop by color. Do you want to see every rhinestone available in Fuchsia? Every brand from Swarovski® to PriceLess Crystal™, every type from flat backs to sew ons, every size from 5ss to 20mm can be viewed together and filtered.
The new RhinestonesU.com also features visual shopping of appliques, bandings, embellishments and jewelry by color. With this new feature, all of your favorites, plus loads of new crystals and trimmings, can be compared easily to complete your look.
SHOP BY COLOR Available in RHINESTONE, TRIM and ACCESSORIZE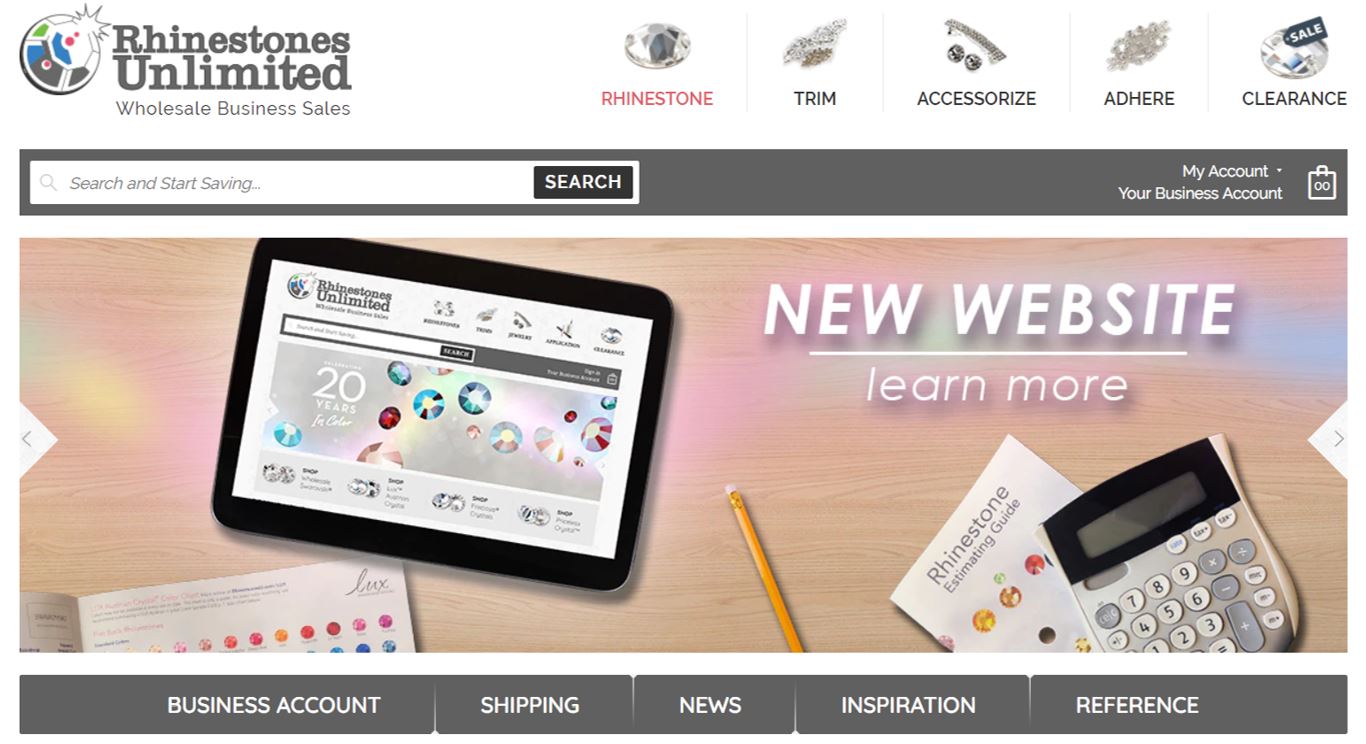 Click the SHOP BY COLOR Banner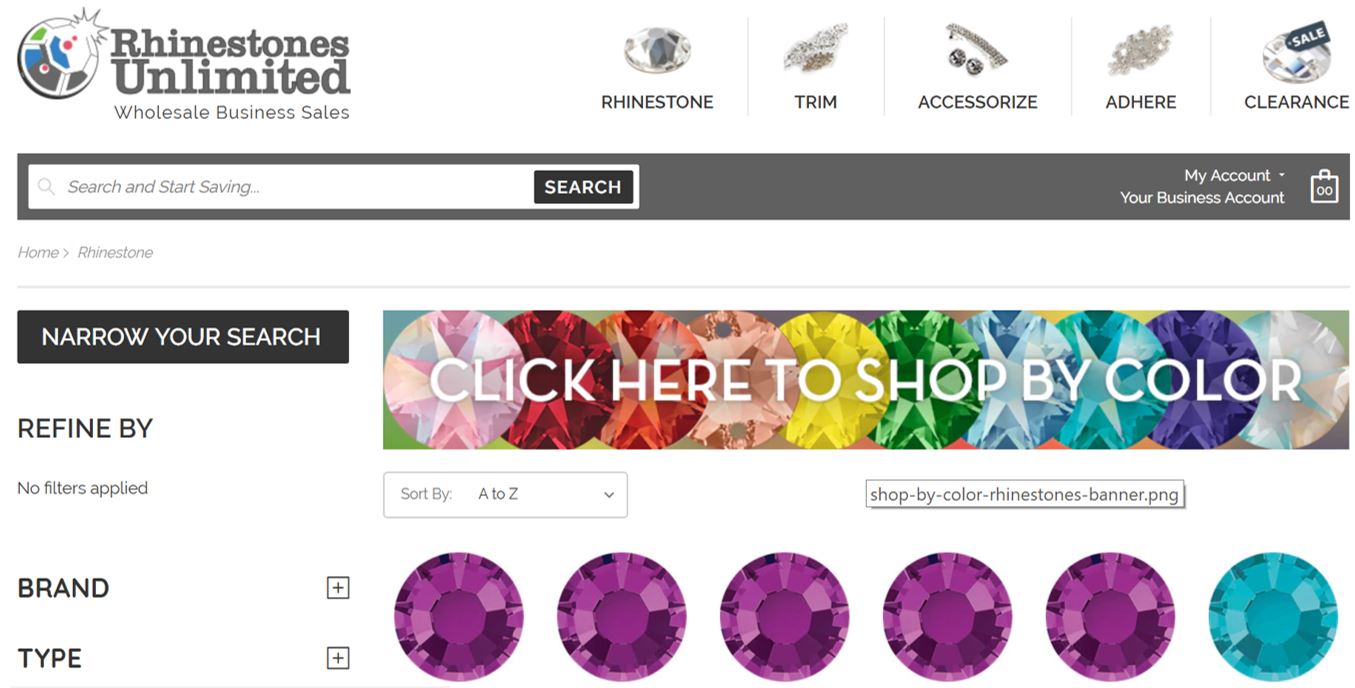 Choose the Color Grouping that you Desire

Use FILTERING on the Left Tool Bar to Narrow your Search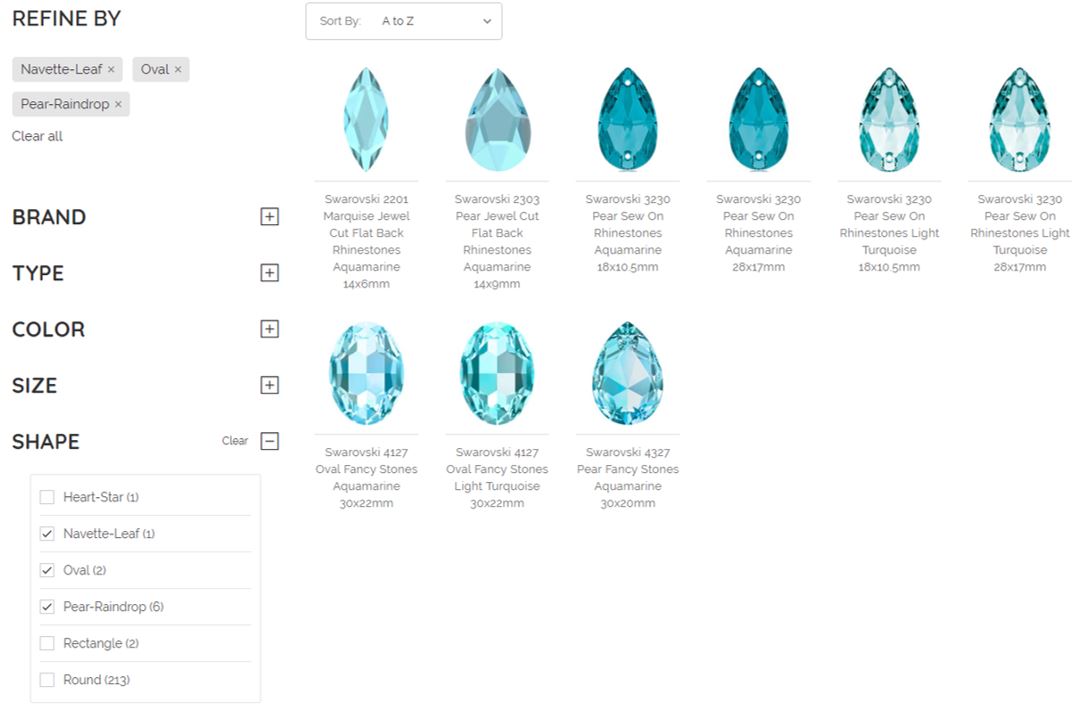 We are excited to bring you the ability to customize your shopping experience with SHOP BY COLOR and FILTERING. Have fun exploring and creating! Let us know how we can help.