Posted by Rhinestones Unlimited on May 19th 2017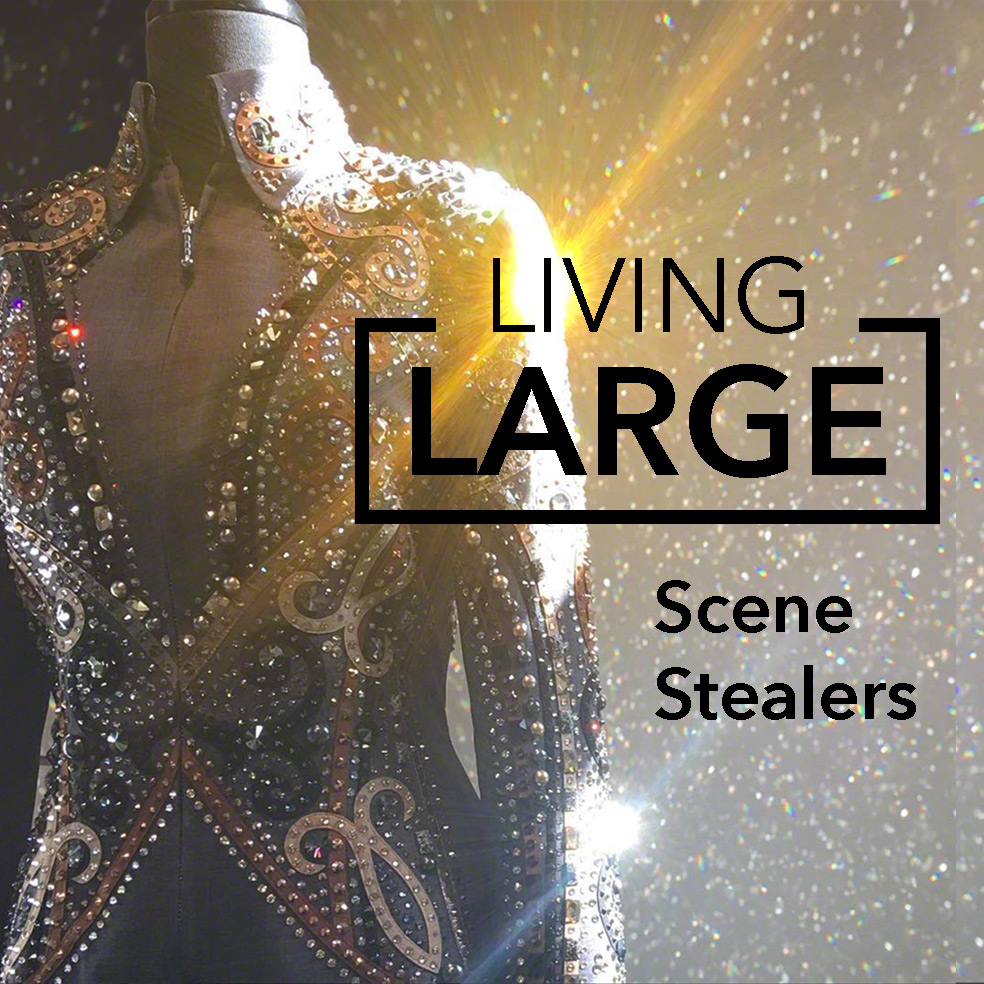 In the performance world, living large is practically a necessity. On a big stage, in a big auditorium, your performance must be bigger in order for people to actually see you.Project!
En-nun-ci-ate! Emote. Emote! Make your movements larger! Use the space! Use all the space! Spotlight stealers- and you know who you are- I'm talking to you, here. This is your excuse to go big with your rhinestones. Science will support you: large crystals reflect the light differently than small stones. Small stones are prized for the glittering effect that moves through the design, a characteristic that is attributed to the many angles of detailed faceting quickly breaking up the path of light. Large stones have larger facets, which hold the light on the surface longer.
The effect is flashier. Literally. Think of a spotlight on a mirror compared to a spotlight on a disco ball. So cool to see a disco ball spray the light into a million different pieces around the room…but, a spotlight in a mirror will practically blind you.
WHOA! Got your attention, didn't it? (Psst- did you know that signal mirrors can be seen 100 miles away?) So, go big or go home! We have the best selection of large stones, and we can help you design a plan to use them.
Try these stunners:
What better way to give a larger-than-life performance? Go on, dear reader. Go dazzle those crowds. Break a leg! -xo- Jemm Rhinestones Unlimited blog author Jemm Stone is a multifaceted girl navigating our sparkly world with on-point insights. Visit https://rhinestonesu.com/blog to follow her thoughts as she highlights design trends, turns the spotlight on industry influencers and breaks down how-to tips like light through a crystal prism.