Posted by Rhinestones Unlimited on Jan 16th 2019
Ready Set Sparkle!
France, Australia, Asia, Florida...we have customers from all over the world looking to sparkle up their projects, and every one has unique needs. But, what's the hardest part of buying online? Not having the product in front of you. We're visualizers, artists. The elements are just as important as the final piece. Observing firsthand the components you're working with gives you the confidence you need (and sparks the fires of inspiration). If you can't make it to our showroom, bring the showroom to you.
At the request of our customers, we present the Ovation Design Box, a collection of every Ovation applique & Swarovski large crystal we stock here at Rhinestones Unlimited, all organized for you to play with. What?! Yes.
Wondering what a larger stone Pear flat back might bring to your neckline? Oh, well, here's one. Hmmm…a little small...maybe something bigger…Oh, here's bigger! And, what's this- ooo, a Marquis… Ooo! That really looks great with the Pear…but, what color…do I like Silver Shade or Silver Night better with this fabric? Let's see…Silver Night. Beautiful! Okay, well, that's gorgeous. But. How can we bring in some more of that blue down there? I need something different…liiiiike…ooo, this Peacock applique! And, maybe some Scarabaeus pops in 30…no, 34. Nope, 40. Mmm, maybe 40 Concise. Bring back that Silver Night down here…OMG, I LOVE IT. Done!!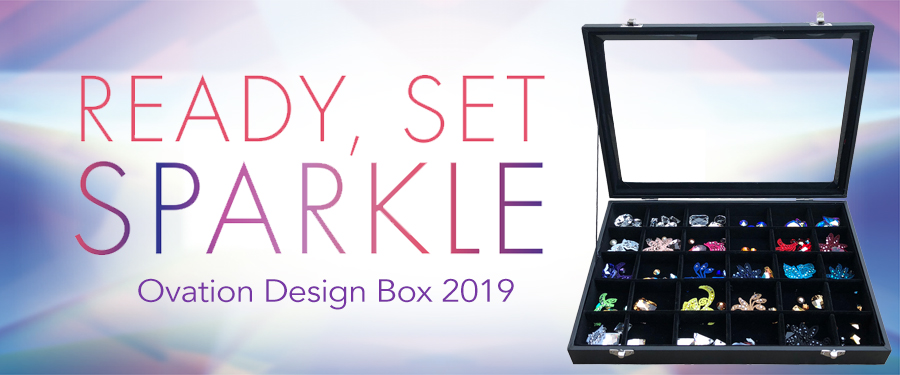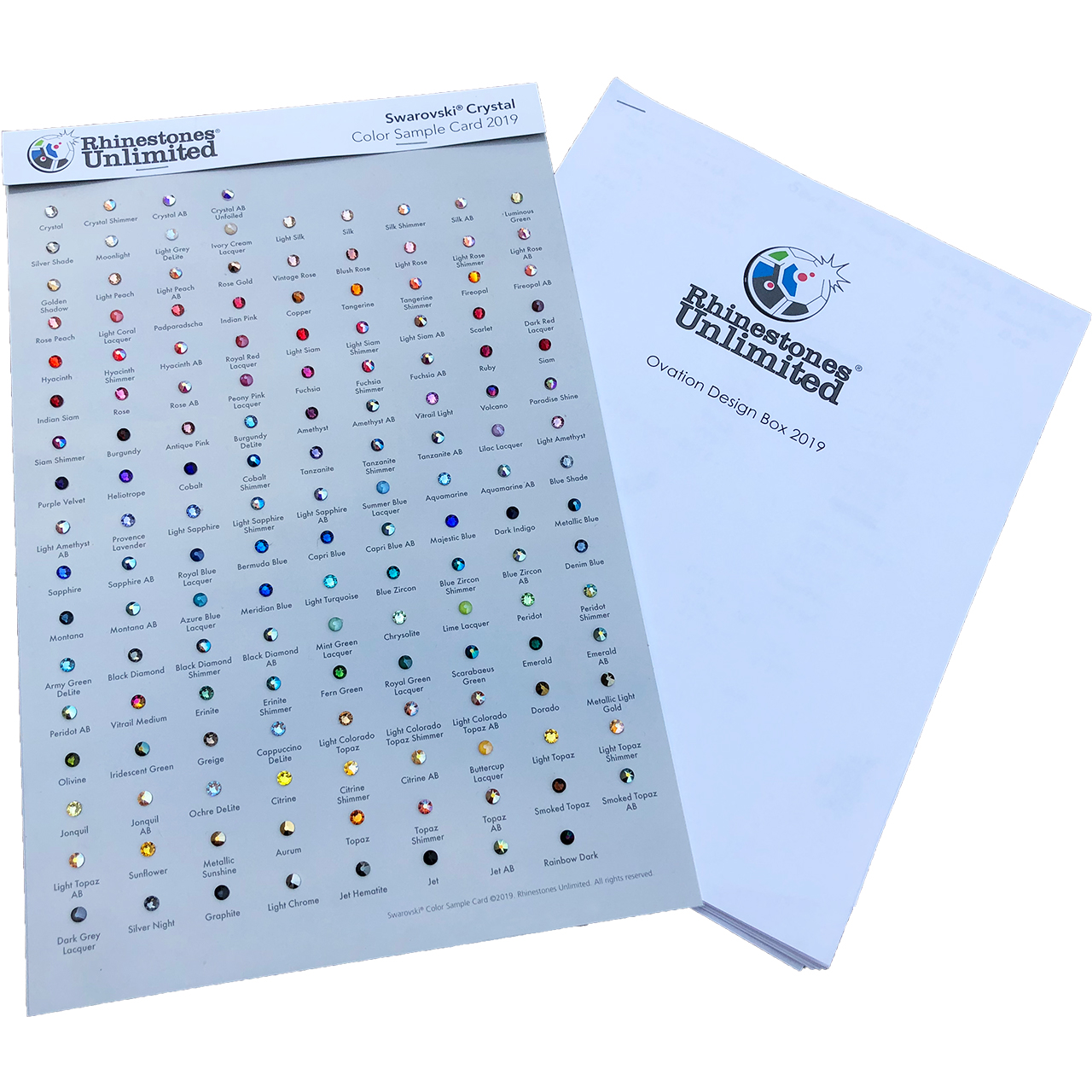 See? It's our showroom in a box. You'll find a sample stone of every large Swarovski sew-on rhinestone, fancy stone, jewel cut flat back rhinestone, and flat back shape in that box. A sample piece of every color of Ovation applique and a Swarovski Color Sample Card are also included. Plus, you'll get a catalog listing to see what colors you can order the fancy stones in- even beyond our regular stock.
For the perfectionists of the world or those who strive to outshine their competition (I'm talking to you, here, dear reader), this cool tool is an absolute MUST. If your brand is about quality and innovation, you need to work with more than the basics, and making the investment in the right tools allows you to accomplish your best with efficiency.
The Ovation Design Box is in stock and available to ship!
Special thanks to Amber of The Dance Complex in Minnesota who sparked our inspiration for this collection. Watch her reaction to the Ovation Design Box when we surprised her with her very own.