Posted by Rhinestones Unlimited on Apr 12th 2021
Crystals from the heart of Europe | Bohemian crafted since 1548
Preciosa is a global leader in supplying premium crystal components for luxury brands, custom artists and the DIY'er. With nearly five centuries of glassmaking tradition, their unique Bohemian heritage, responsible and sustainable production practices and worldwide presence puts them in our spotlight as our preferred partner in the supply of premium crystal rhinestones.
The Preciosa values, dependable supply of crystals, and support of our customers and their beautiful crystal creations, has been a sparkling light during the past year and the transition of our business after the Swarovski Restructuring announcement in November 2020. We support Preciosa because they support our customers; the dance, costuming, beauty and do-it-yourself (DIY) designers, artists and creators.
We are excited to bring you everything you need to set your brand above the rest with sophisticated and clear branding of their premium crystal products. Check out the options for logos and branding and CONTACT US to discuss what might fit best when considering ways to elevate your own brand.
MAXIMA PRECIOSA PREMIUM LINE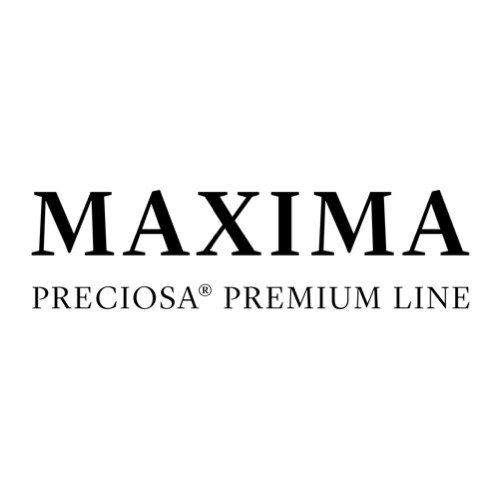 This logo is reserved for Preciosa Authorized Partners who package and/or resell the MAXIMA Preciosa® Premium Line of crystals.
Preciosa just presented this new logo to elevate MAXIMA crystals as their most premium line of crystals and the most premium brand readily available in the market. There is no branding requirement to buy or sell the MAXIMA crystals on your website or in your store. MAXIMA crystals are available in retail-ready packages; both mix packs and in packs of a single size and color in sizes 5ss-12ss. Customizable branded packaging of any MAXIMA crystal is available- just CONTACT US for more information.
CRYSTALS BY PRECIOSA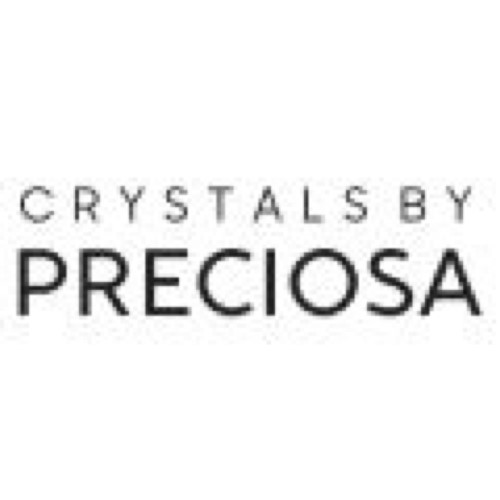 These logos are reserved for makers of finished goods containing Preciosa® branded crystals who have signed a written licensing agreement with Preciosa.
To elevate your finished product you may want to consider applying for the Crystals by Preciosa ingredient branding. By using this logo you will be stating to your customer that your finished product uses only the very best branded crystal on the market. When approved, you will be able to use the logo and/or attractive branded hang tags in association with your own brand when marketing your finished crystallized product.
PRECIOSA FOR CREATORS & PRECIOSA FOR NAILS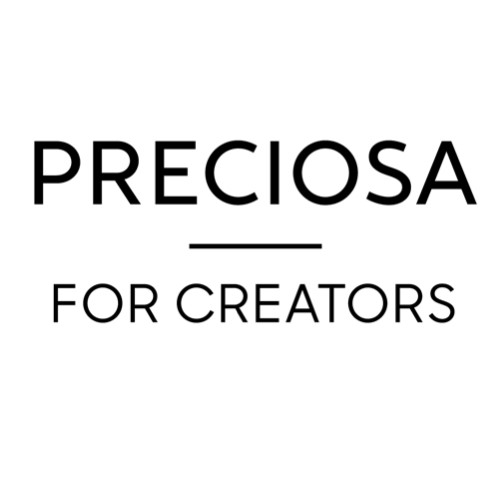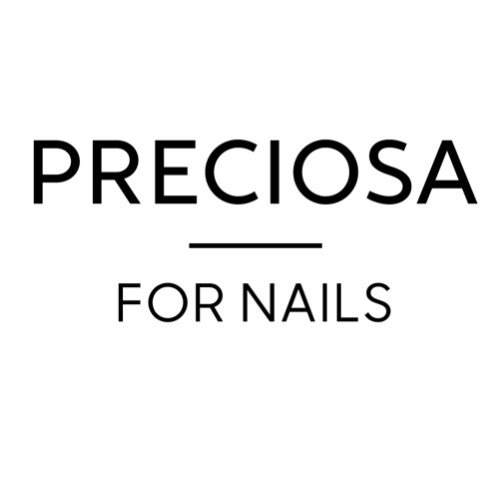 These logos are for segment-specific resellers of Preciosa® branded products who have signed a written licensing agreement. Do not use without written consent.
Preciosa, as a support for the passionate dance, costuming, beauty and DIY creators, has developed two logos that speak to these markets. Let us know you would like to use these logos to elevate your brand, social media, ecommerce store or product selection. By signing a simple contract we can provide you with the logo for use as outlined in the contract. Packaging is also available with these logos to use for packaging of Preciosa crystals to resell to your customers.
PRECIOSA AUTHORIZED RETAILER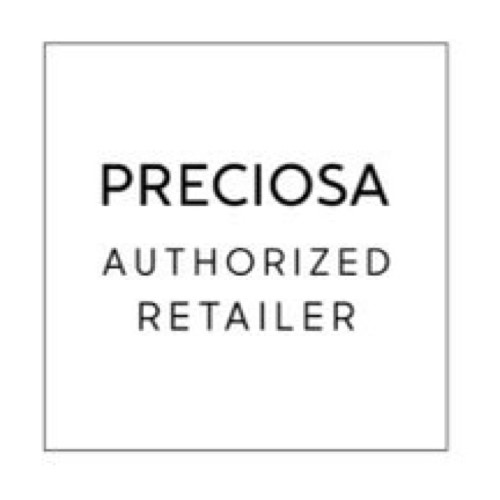 These logos are reserved for resellers of Preciosa® branded crystals who have signed a written agreement with Preciosa.
The title and branding of Preciosa Authorized Retailer is available to approved purchasers of Preciosa loose crystals, seed beads, fine jewelry stones and semi-finished crystal products. This includes our customers who purchase for resale and/or for use in their own finished products. The guidelines and logo provided to those approved for this title and branding applies to all uses of Preciosa trademarks in all marketing communication including advertising, online, promotional and point-of-sale materials and packaging.
PRECIOSA AUTHORIZED PARTNER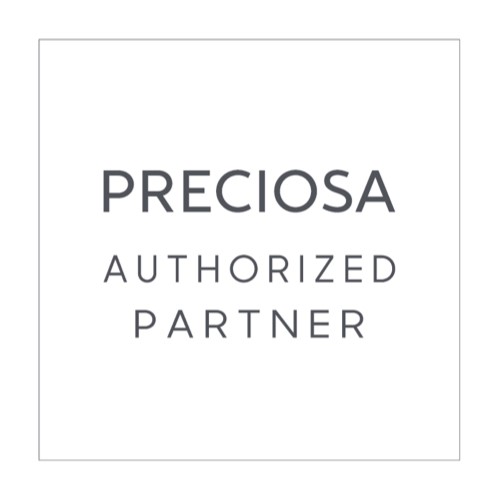 This logo is reserved for trusted distributors and vendors of Preciosa® branded crystals who have a signed licensing agreement with Preciosa.
Established distribution customers may be eligible to apply for the title and branding of Preciosa Authorized Partner. Approved authorized partners enjoy and benefit from a special business partnership with Preciosa that will boost their credibility and trustworthiness as an authorized source of authentic Preciosa crystal. The standards for authorized partners helps create a strong and consistent visual message is maintained and signify that the partner sells only genuine Preciosa products. Preciosa takes pride in maintaining a strong visual identity that inspires confidence and is respected around the world. Following these standards will help incorporate our global brand into your graphic identity, mutually benefitting both your company and Preciosa. It is truly a partnership between you, Rhinestones Unlimited and Preciosa.
PRECIOSA LOGO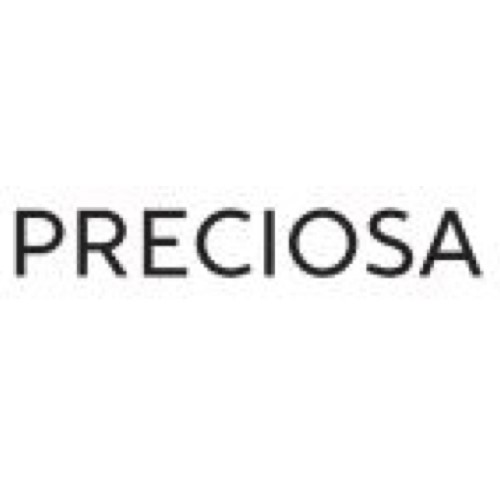 This logo is reserved for exclusive use by Preciosa and for resale packaging of Preciosa® branded products. Do not use without written consent from Preciosa.
PRECIOSA RETIRED LOGOS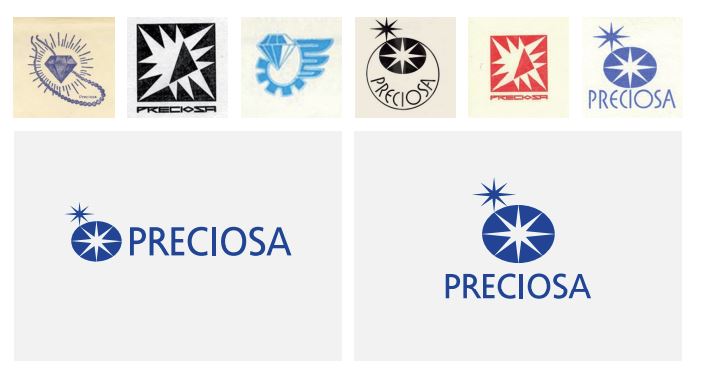 These logos are retired and should not be used.
Preciosa has a long rich history and with that comes a collection of logos that have been retired. These logos are no longer used by Preciosa and should not be used by any reseller or distributor.