Posted by Rhinestones Unlimited on Aug 14th 2023
What crystal brand is the best alternative to Swarovski?
When searching for an alternative to Swarovski Crystals, we chose Preciosa, the only other European crystal brand with ethical environmentally sustainable manufacturing processes. In addition to MAXIMA Crystals by Preciosa, Preciosa produces and sorts with precise quality standards, our LUX European Crystal, formally LUX Austrian Crystal.
Read more about Preciosa's RE/nventory partnership; another innovation from our favorite rhinestone brand!

A second chance to shine
Lavish fabrics, bird feathers and now Bohemian crystals. The fashion design atelier at the Academy of Arts, Architecture and Design in Prague—often called by its Czech acronym "UMPRUM"—exposes its students to materials they might otherwise find only in the rarified halls and whiteglove- only studios of Europe's most established fashion houses.
RE/nventory partnership
Through Preciosa's RE/nventory partnerships, we endeavor to rescue as many deadstock crystals as we can from ecological liquidation. The greatest emphasis is placed on developing individual technique and thinking about the future of the industry, which is undoubtedly circular (and hopefully crystalized).
"Personally, I consider the sparkle of Preciosa stones to be one of the key design elements that elevates our collections to the next level," says UMPRUM student, Jan Smejkal.
"We work in small batches and love to experiment so RE/nventoried crystals are ideal for us," says Jan Smejkal.
"Access to a comprehensive assortment of high-quality crystal components is a significant advantage for our students, and not only for the obvious reason of stimulatin creativity. Miroslav Sabo Head of the fashion design atelier and UMPRUM alum.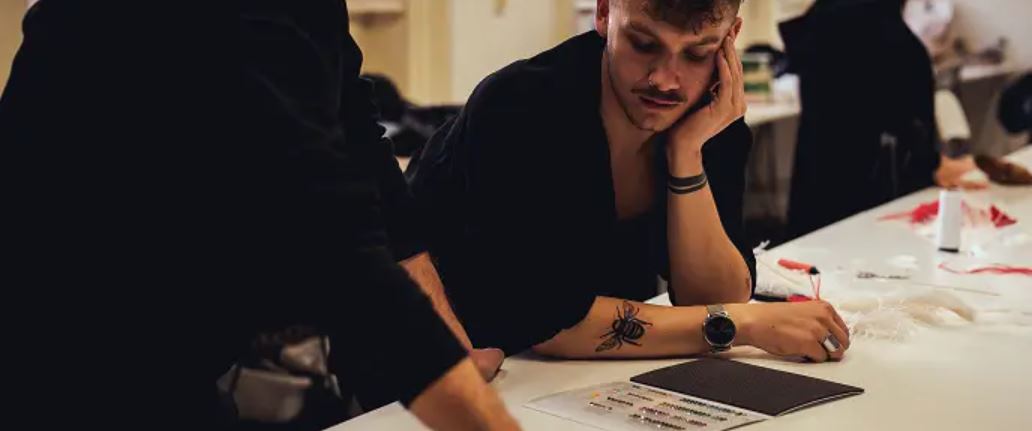 Preciosa Platinum Partnership
Let Rhinestones Unlimited be your rhinestone supplier. We have built an important partnership with Preciosa and are now proud to be a lead Platinum partner. Set up your business preferred wholesale pricing today. We look forward to helping you, and your business, shine!