Posted by Rhinestones Unlimited on Nov 19th 2012
Available now, Swarovski Elements has introduced two new colors for Fall/Winter 2013-14: Light Turquoise and Crystal Blue Shade; here they are, ready to grace your creative projects with allure.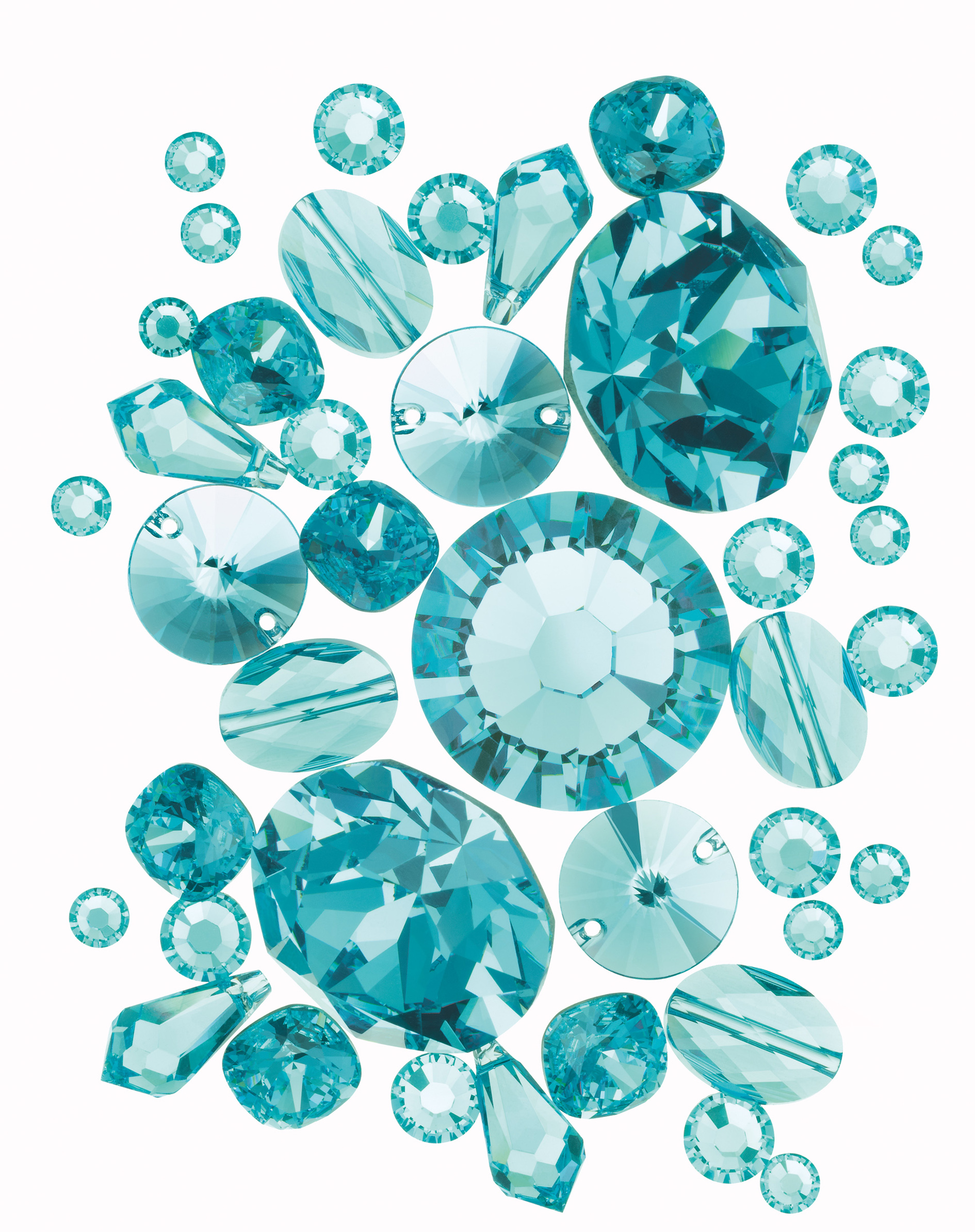 In the words of Swarovski, Light Turquoise (a Standard Color) is, "an uplifting blue that evokes arctic skies in winter and the Caribbean Sea in summer." Beautiful, no? In my opinion, they chose especially well will the adjective, "uplifting." Now in my own words, drawing on the categories of Animal, Vegetable and Mineral, I will interpret Light Turquoise with the following words: anemone; crispy; and stalactite.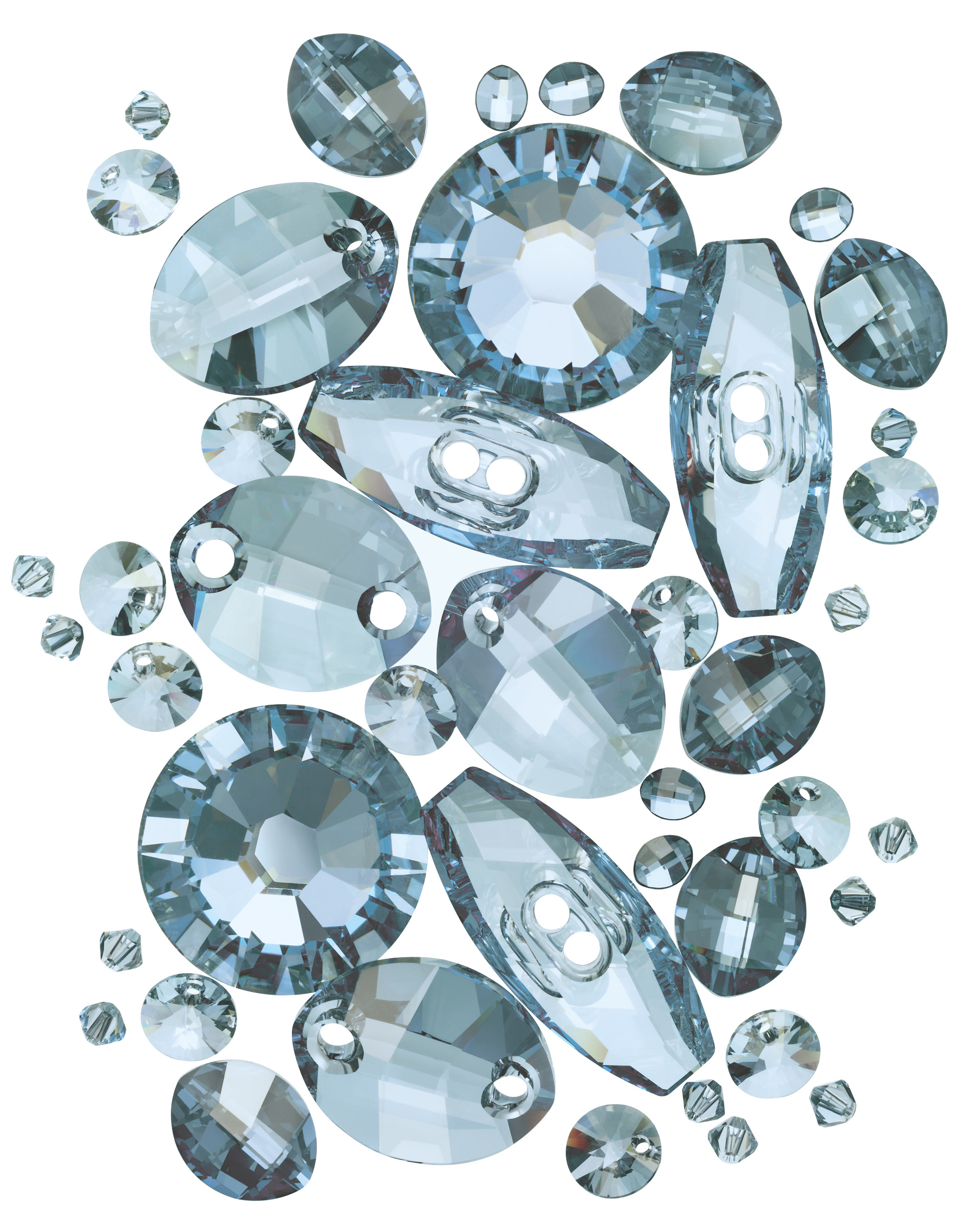 The official description for Blue Shade (a Crystal Coated color) is, "an understated effect that is as bright and mysterious as moonlight and as fresh and clear as spring water." Pure intrigue. Using the popular charade trio of Song Title, Book and Movie, Blue Shade can also be abstractly described as a combination of Feist's tune, My Moon My Man, Anton Chekhov's script The Three Sisters, and the smoothly narrated documentary, The March of the Penguins.
I'll admit that Swarovski's descriptions may be more vastly understandable. But, as color is just one more of those experiences that is more personal than we realize, it's probably best to just see them with your own eyes. Our Rhinestones Unlimited color sample cards have been updated to include the latest available shades, and we are happy to provide you with a sample stone upon request. In the meantime, I will be over here, doing an interpretive dance I've entitled, "Turquoise. Blue." Can you feel it? -xo- Jemm Rhinestones Unlimited blog author Jemm Stone is a multifaceted girl navigating our sparkly world with on-point insights. Visit RhinestonesU.com/blog to follow her thoughts as she highlights design trends, turns the spotlight on industry influencers and breaks down how-to tips like light through a crystal prism.