Posted by Rhinestones Unlimited on Feb 4th 2020
INSPIRATIONS
Swarovski Spring/Summer Launch

TIME TO SHINE
SPECIAL MOMENTS HAVE ALWAYS BEEN CENTRAL TO OUR LIVES. AS OUR WORLD BECOMES INCREASINGLY DIGITAL, WE PERCEIVE THAT TIME IS PASSING TOO QUICKLY. SLOWING DOWN AND TAKING A STEP BACK TO PROPERLY APPRECIATE OUR SURROUNDINGS HAS BECOME A FOCAL POINT WITH ATTENTION NOW A VALUABLE COMMODITY AND RE-CONNECTION AN IMPERATIVE, TIME ITSELF BECOMES A LUXURY. MORE THAN EVER WE RELISH THE MOMENTS THAT CREATE THE MOST MEANINGFUL OF MEMORIES: TIME WITH LOVED ONES AND ACTIVITIES THAT BRING US JOY AND HAPPINESS. SPARKLING MOMENTS THAT GROUND US, ALLOWING US TO EXPRESS OURSELVES AND OUR BELIEFS. OUR DEMANDS ON TIME ARE AS OLD AS THE EARTH ITSELF, AND OUR CURRENT DEMAND HAS UNEARTHED THE NEED TO LIVE IN THE NOW. FOR THERE ARE MOMENTS IN TIME WHERE WE DON'T KNOW WHAT OUR FUTURE HOLDS, WHERE WE NEED TO STAND STILL, WHERE WE NEED TO REDUCE, OR WE NEED TO EXTRAVAGANTLY CREATE, AND THERE ARE MOMENTS IN TIME WHEN WE NEED TO SHINE. THIS IS ONE SUCH MOMENT. - SWAROVSKI SPRING/SUMMER 2021.
Futuristic Reflections - The Advent of a Visionary Culture
IT IS TIME TO TRANSFORM OURSELVES. ELEMENTS OF A PRIMITIVE PAST COMBINE WITH OTHER WORLDLY EFFECTS TO CREATE A NEW REALITY. BORROWING FROM BOTH THE DIGITAL AND THE DOWN-TO-EARTH, DESIGN WIDENS ITS FOCUS TO CELEBRATE CULTURAL HERITAGE, SPACE-AGE FORMATS AND EXOTIC ANCIENT TALES. THE SKY IS THE LIMIT IN THIS MASH-UP OF DIRECTIONS, WHERE THE ESCAPISM AND SELF-EXPRESSION OFFERED BY THE CYBER AGE IS BROUGHT BACK TO BASICS WITH THE BEAUTY OF THE ARCHAIC, CREATING DESIGNS INFUSED WITH INDIGENOUS WISDOM AND THE OPTIMISM OF A NEW GENERATION.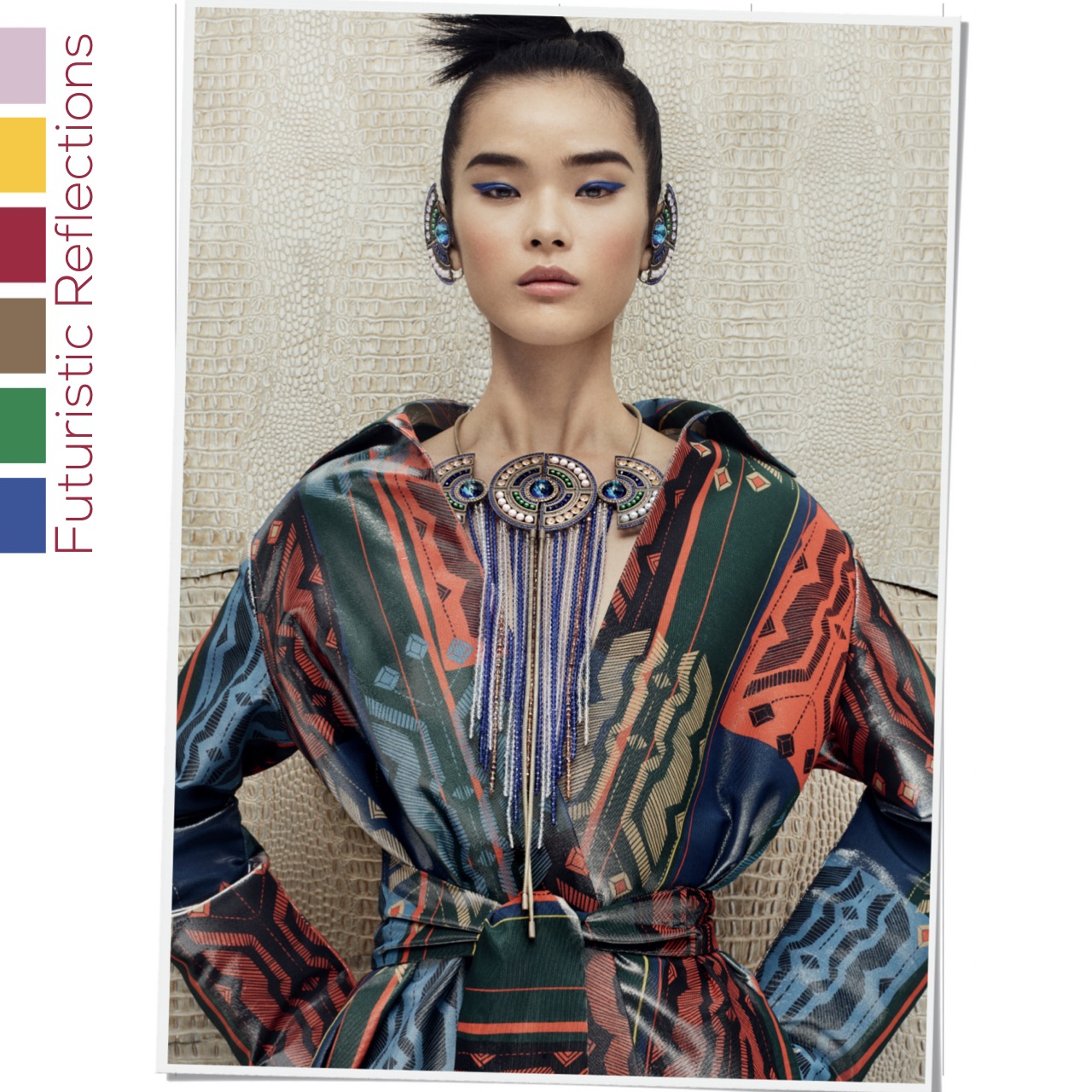 Watch RhinestonesU.com for Swarovski Spring/Summer Launch Products coming soon!
Edgy Illumination - The Return of Romance
IT IS TIME TO TOUGHEN UP. THE CONTINUING FASCINATION WITH ACTIVISM IN DESIGN STILL PERMEATES THE FASHION SPHERE AS CREATIVELY WE CONTINUE TO REVOLT AGAINST CONVENTION. NOT TO BE CONFUSED WITH THE PURE AN ARCHY OF THE PUNK ERA, THE EMERGENCE OF THE NEW TOUGH ROMANCE HIGHLIGHTS A COMPLETELY MODERN STYLE, BORROWING FROM THE DARK AND MYSTERIOUS ELEMENTS OF THE GOTH ERA. OUTSPOKEN AND EMPOWERING, THIS DIRECTION ACKNOWLEDGES THE NEW CHANGE MAKING CONSUMER FIGHTING FOR A BRIGHTER FUTURE.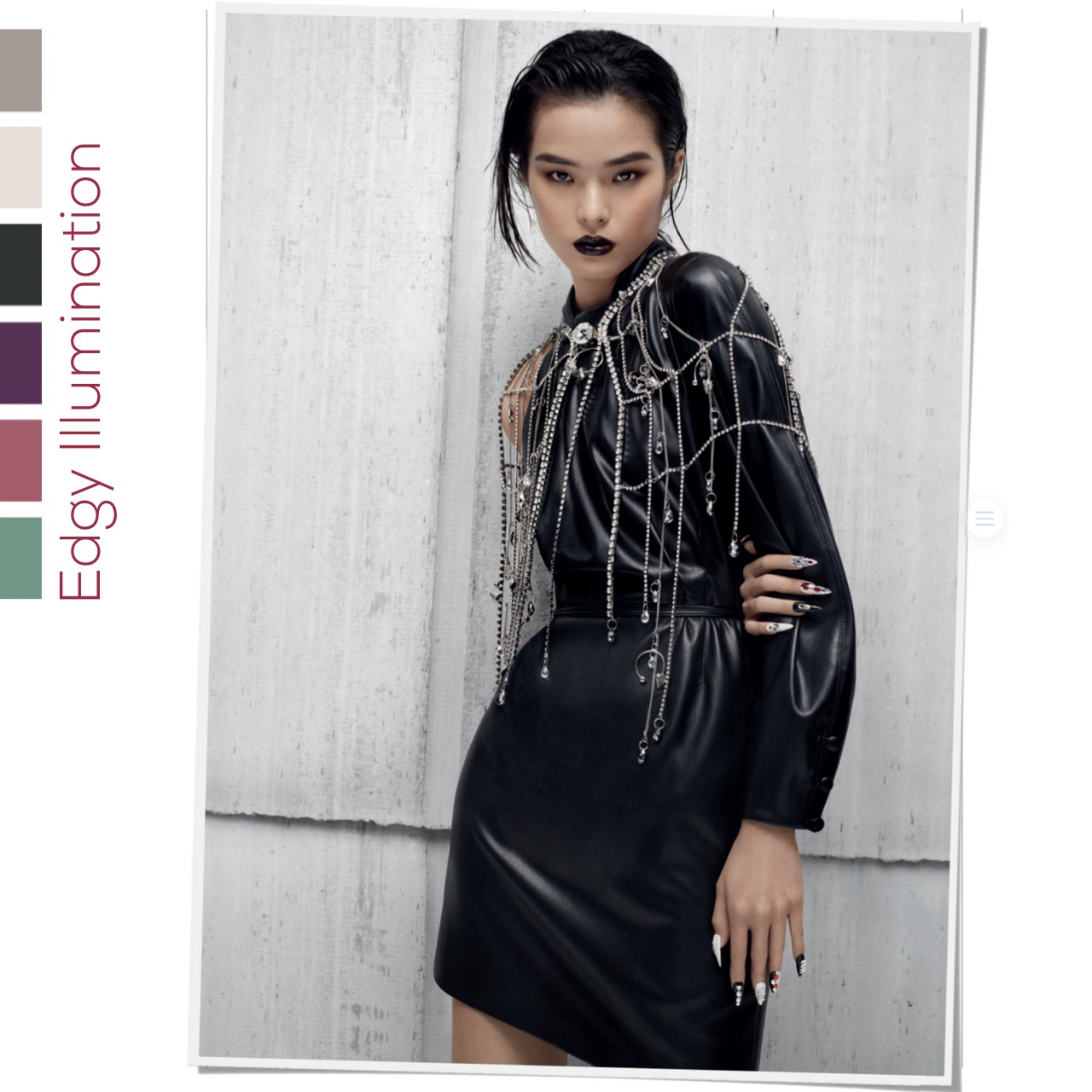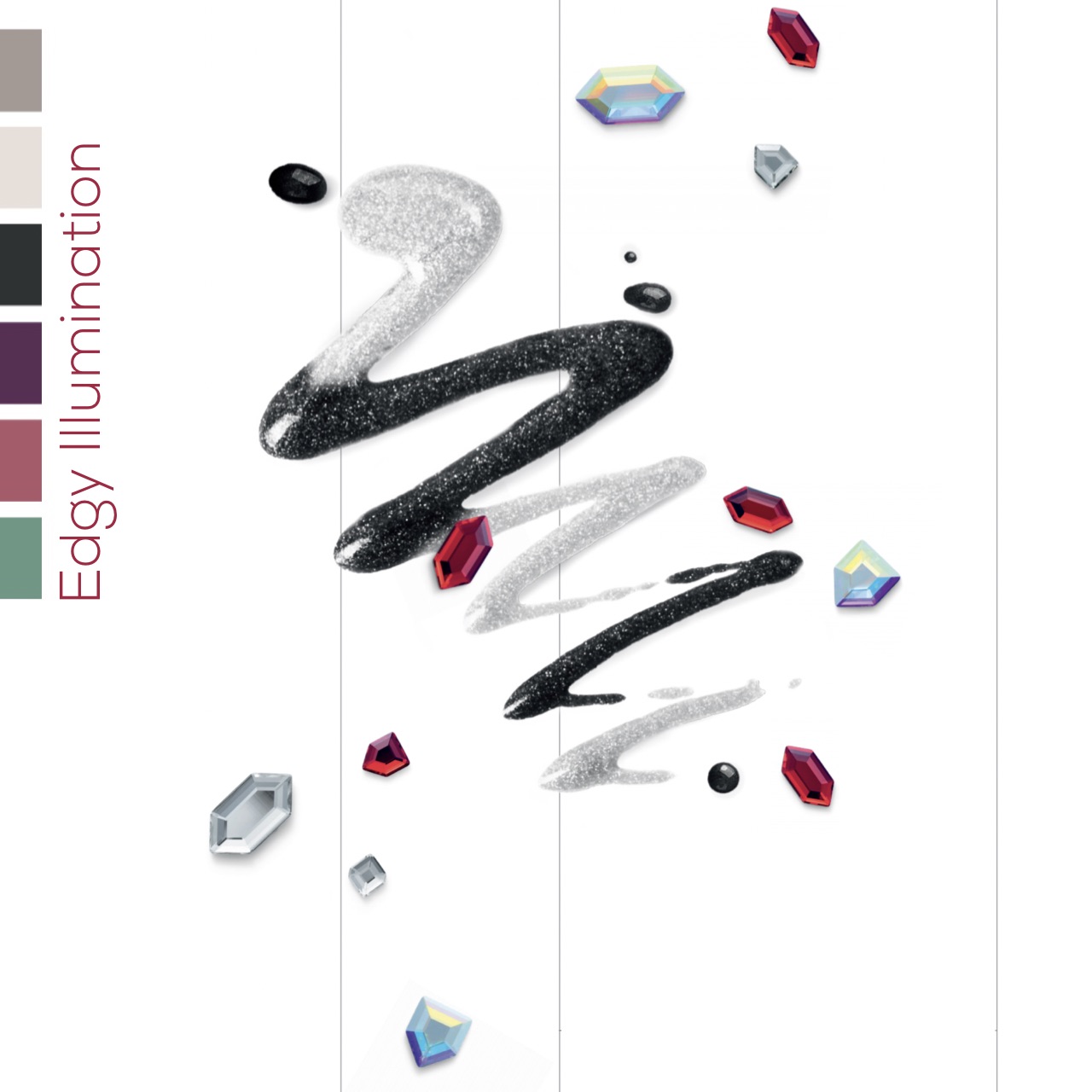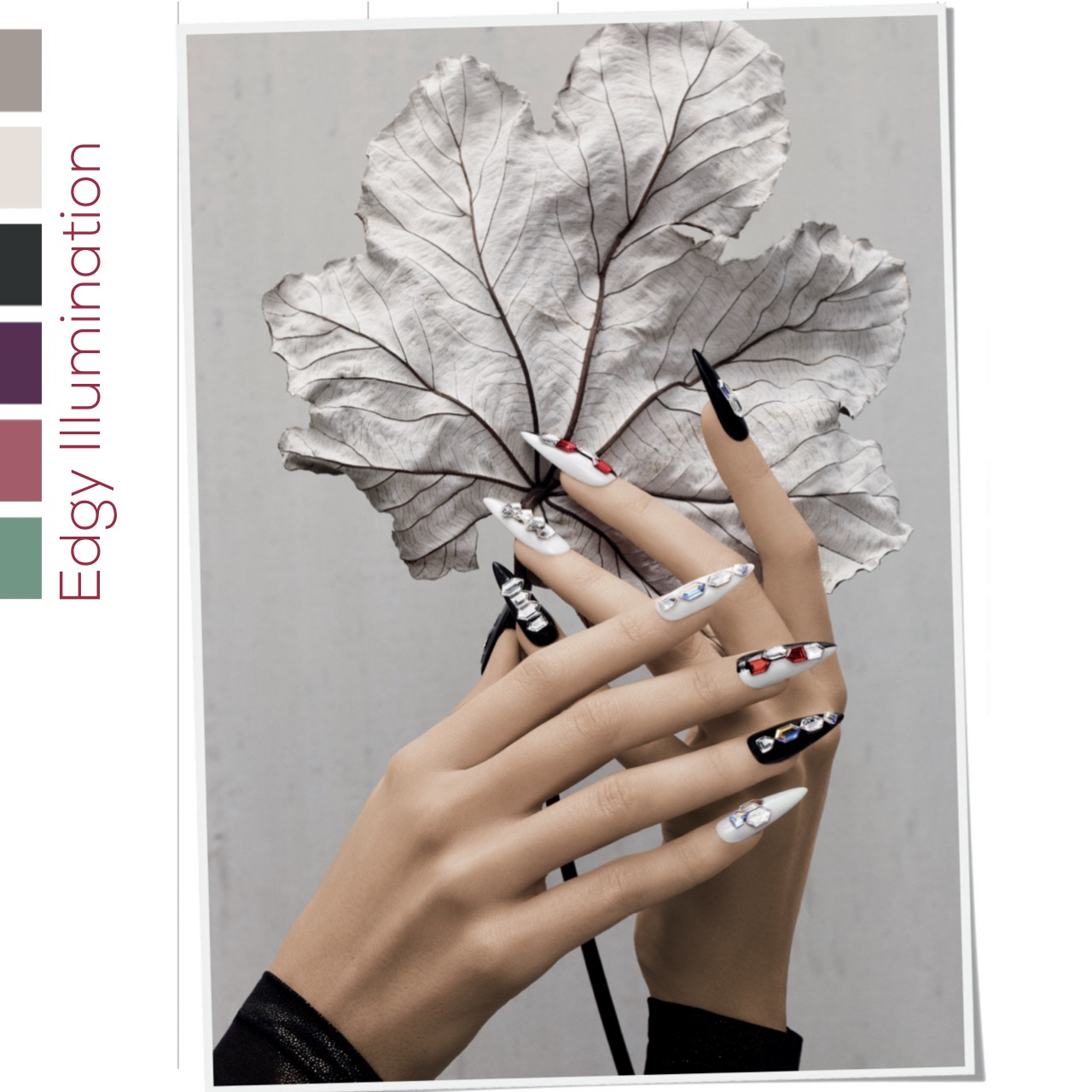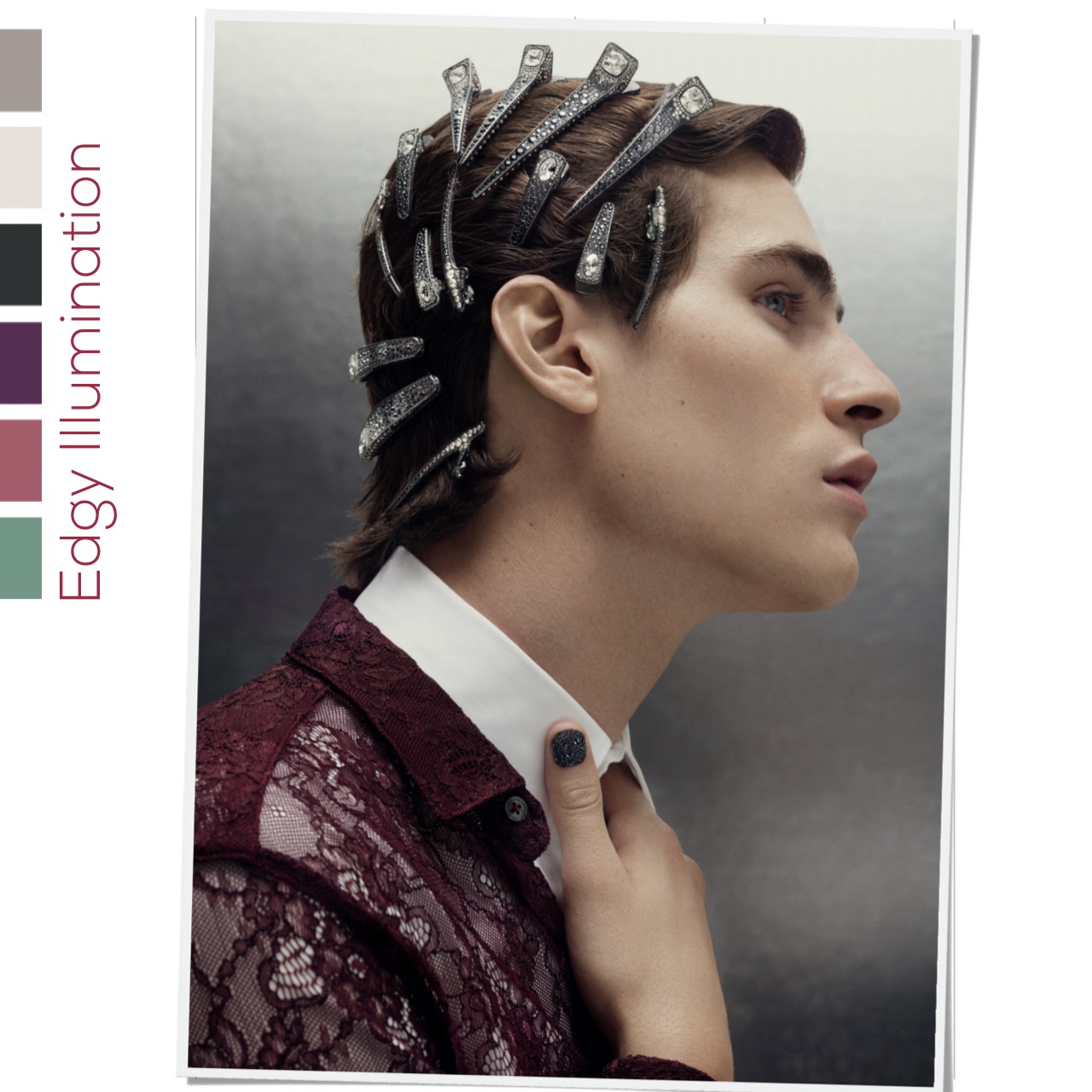 Watch RhinestonesU.com for Swarovski Spring/Summer Launch Products coming soon!
Sleek Shimmer - The Art of Timeless Simplicity
IT IS TIME TO JUST STAND STILL. A WARMER, MORE GENTLE FORM OF MINIMALISM OCCURS AS WE EXPLORE THEMES OF LONGEVITY, VERSATILITY AND FLEXIBILITY IN DESIGNS THAT STAND THE TEST OF TIME. DESIRING A DEEPER FORM OF EMOTIONAL CONNECTION, WE AIM FOR ITEMS THAT GROW BETTER WITH AGE, TREASURING VARIATIONS IN COLOR AND SURFACE AS PART OF THEIR DISTINCTIVE APPEAL. IN A BID TO REDUCE AND RID OUR LIVES OF EXCESS, WE WILL REACH FOR BESPOKE PRODUCTS AND SPACES THAT FEEL UNIQUE. WE WILL SEARCH OUT DESIGN THAT HAS SOUL.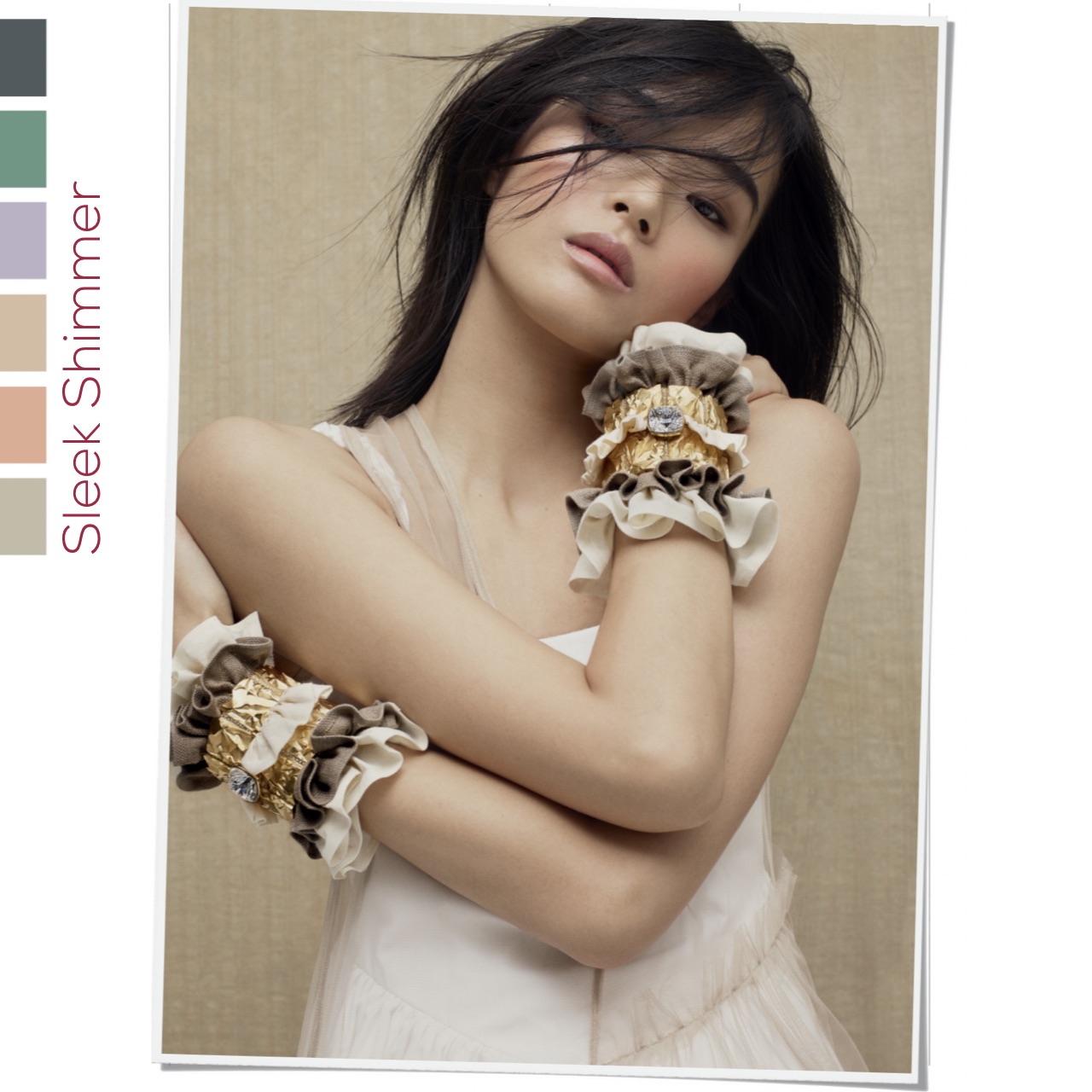 Watch RhinestonesU.com for Swarovski Spring/Summer Launch Products coming soon!
Extravagant Brilliance - The New Relevance of Glamorous Excess
IT IS TIME TO EXPLORE IMAGINARY WORLDS. BEAUTIFULLY ECLECTIC, INSPIRED BY THE DRAMATIC, THE WEIRD AND THE WONDERFUL, THIS RADIANT THEME ROMANTICIZES THE RICHNESS OF TIME. RE-IMAGINING HISTORICAL CONCEPTS TO CREATE A NEW NARRATIVE, CULTURES AND TRADITIONS ARE UP-ENDED AND STEEPED IN FANTASY. THE OLD IS JUXTAPOSED WITH THE NEW IN A COMPLETELY RULE-FREE SETTING, AS INDIVIDUAL STYLE STATEMENTS ARE CREATED WITH UNCONVENTIONAL EXECUTION. CONJURING UP IMAGINARY WORLDS IN CAPTIVATING NARRATIVES, IT IS TIME TO EXPERIMENT AND BE BOLD WITH COLOR AND SHAPE IN A RENEWED EFFORT TO ESCAPE THE CONFINES OF THE ORDINARY.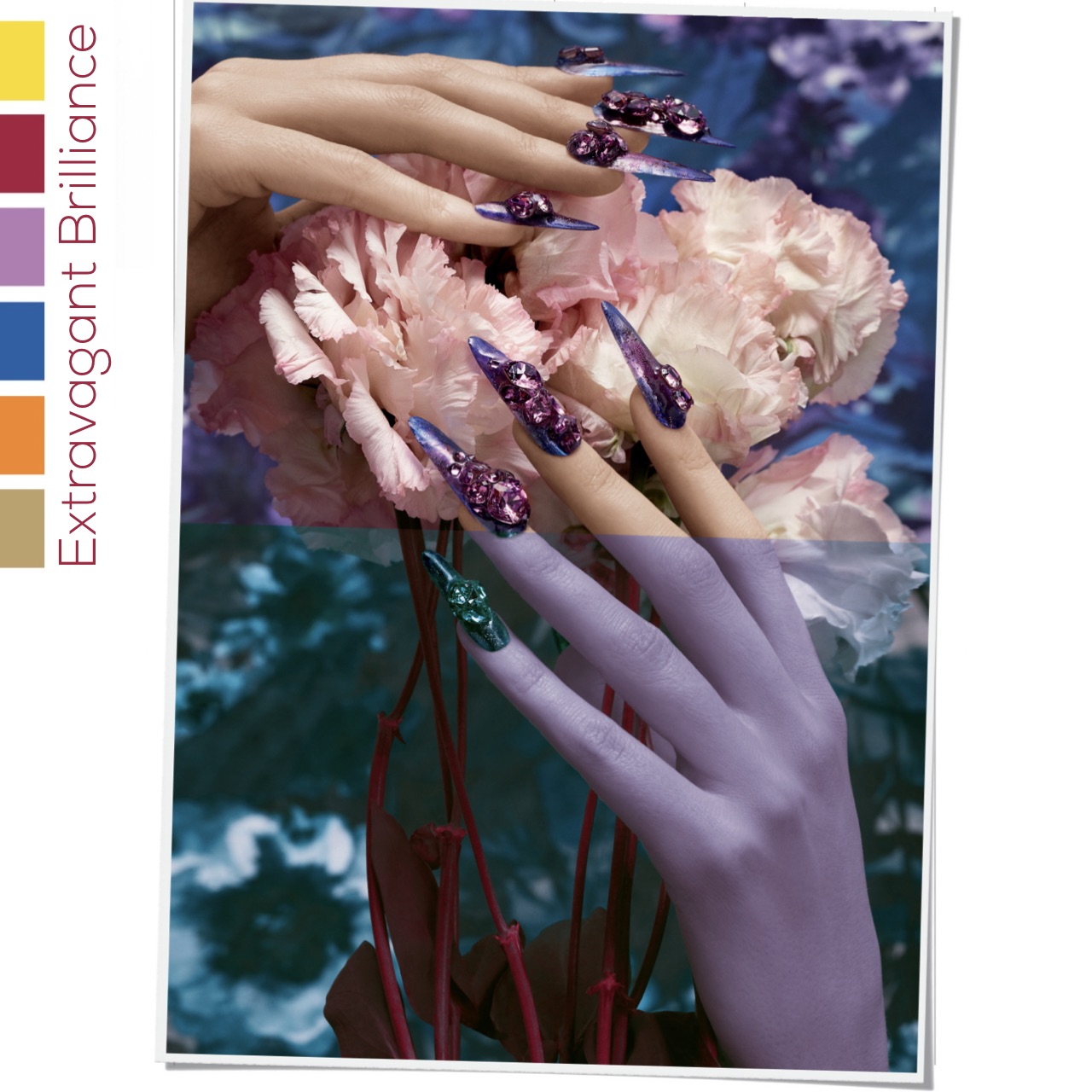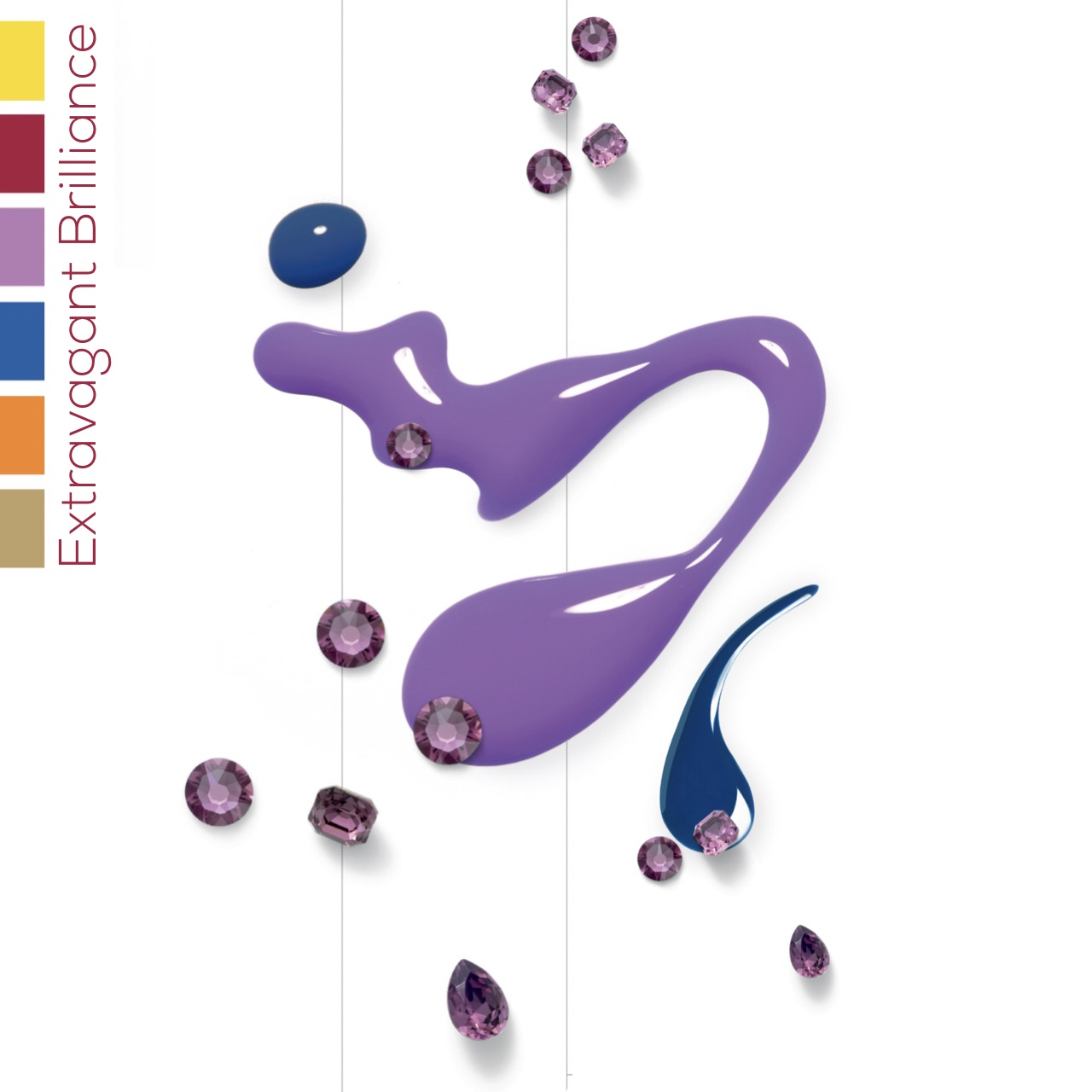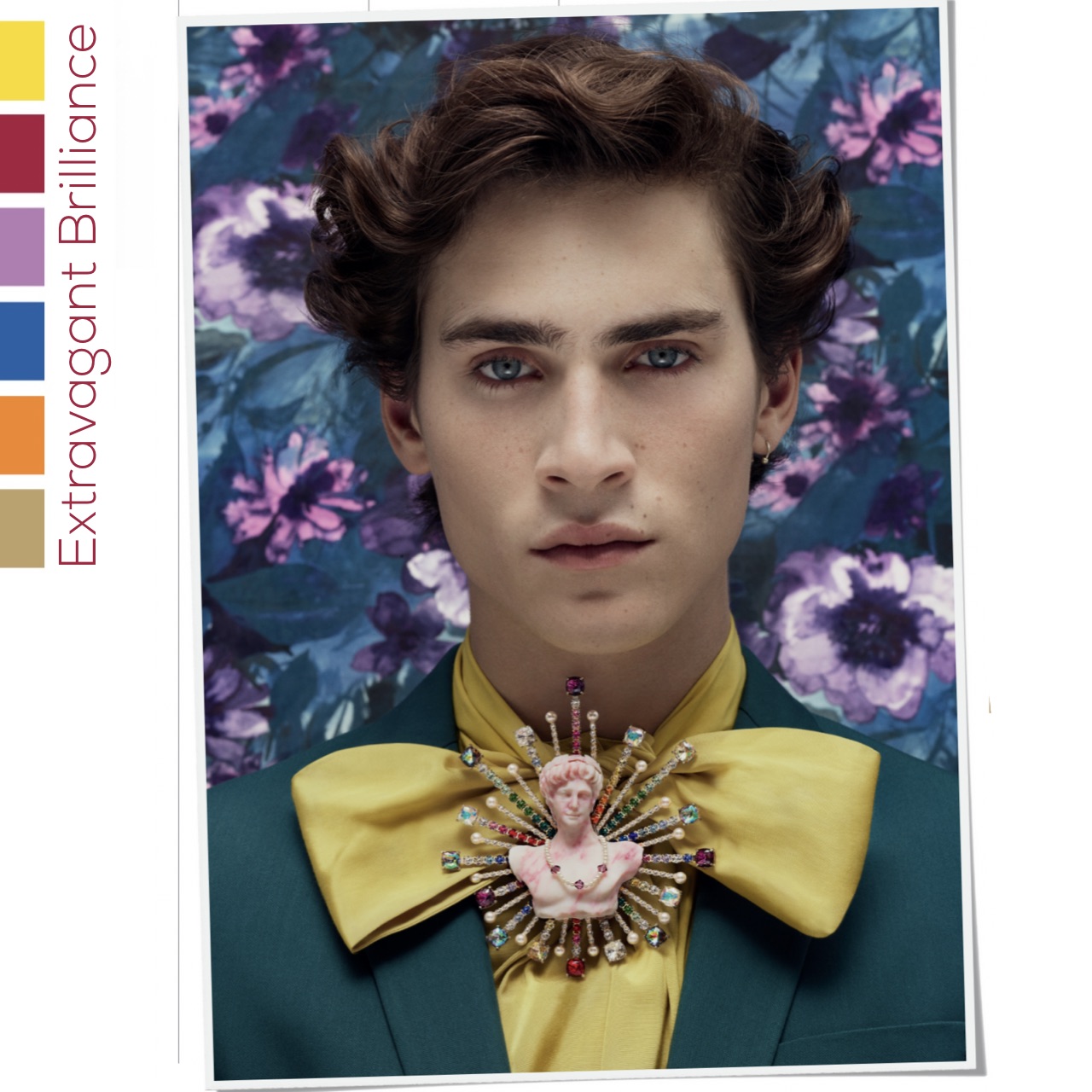 Watch RhinestonesU.com for Swarovski Spring/Summer Launch Products coming soon!