Posted by Rhinestones Unlimited on Apr 3rd 2018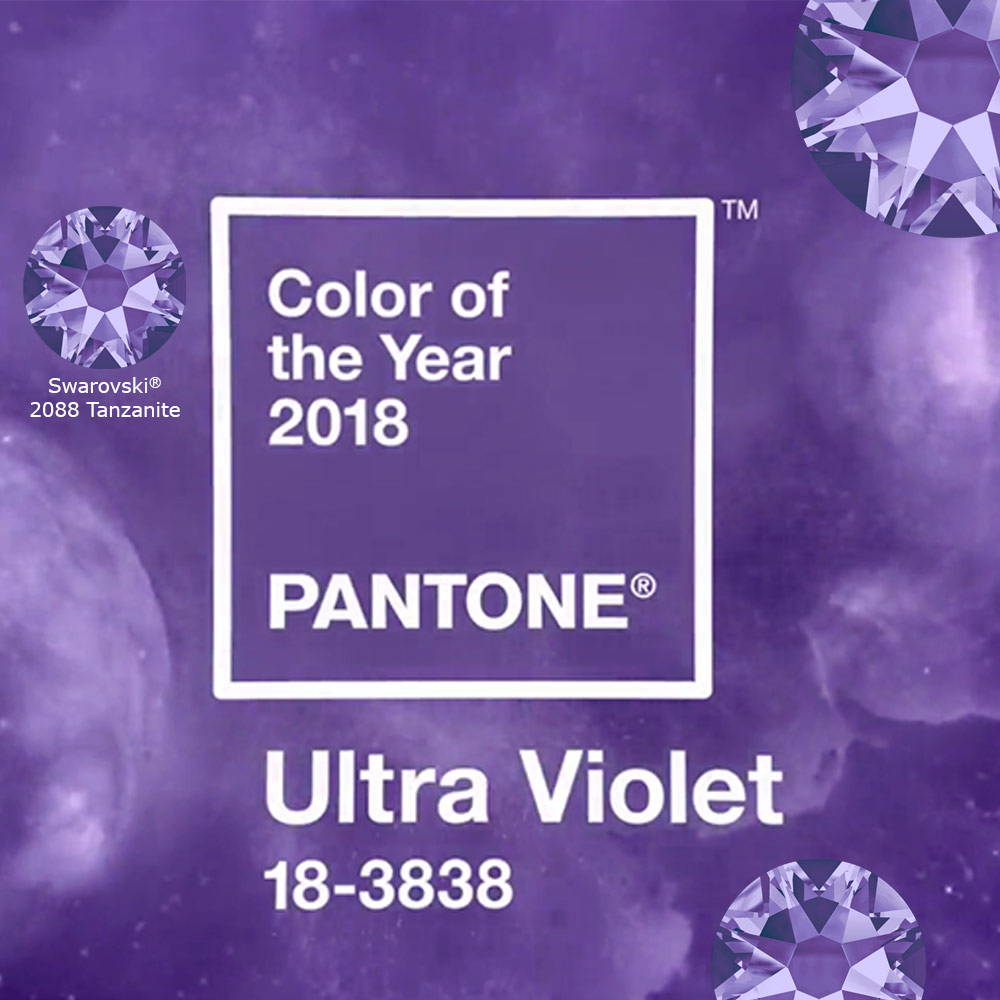 You know we love our purple here in RU's home state, Minnesota. Purple pride for the Vikings, purple anything (with flare) for Prince. So, we're extra excited for this year's Color of the Year, Ultra Violet, as selected by the trend-forecasting insiders on behalf of Pantone.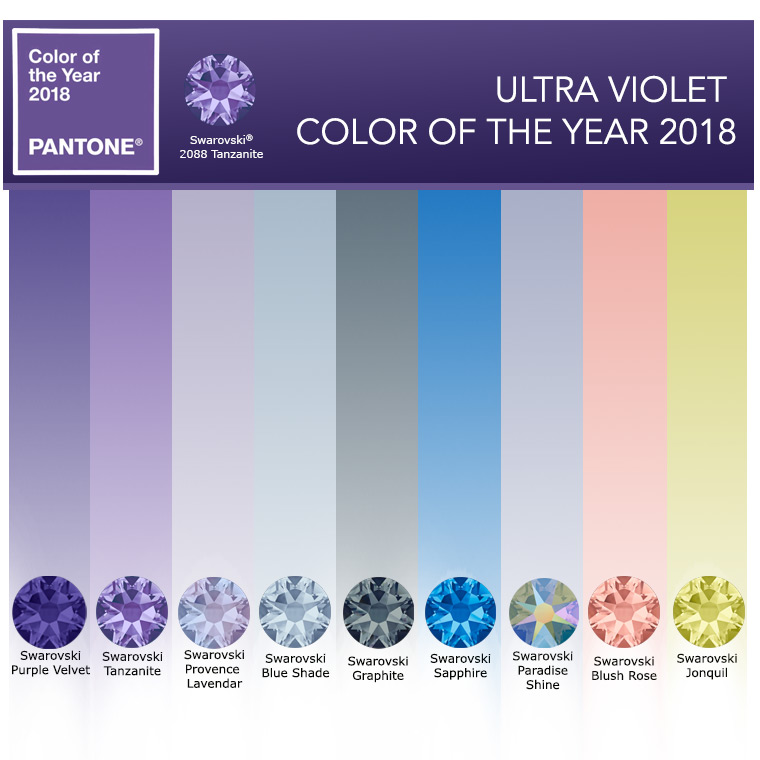 Ultra Violet, a blue-based purple that rocks in psychedelic style, reins supreme- excuse me, Purple Rain-s supreme- as the shade that resonates all the world over for 2018. It's not only you who's attracted to the funky, enigmatic, mind-altering hue.
A Color of the Year is chosen to represent the mood that folks far and wide are experiencing, a color that is increasingly appearing in art cultures of cultures across the globe. It's a Sign O' the Times that unites the world. And, here's why you might be interested: against language barriers, color can "convey deep messages and meanings," says Pantone. "The Color of the Year is one moment in time that provides strategic direction for the world of trend and design."
Purple is considered the color of creativity, of spirituality, intuition, mystery. It's the color of transformation and intention. It's the color of box-breaking inventiveness, non-conformity, the color of limitless potential. So, go get out there! Change the world! Create more good with Ultra Violet at your back. Go beyond what others tell you is possible, and do it on your own terms. Take it from Prince: "A strong spirit transcends rules." -xo- Jemm
Want more Ultra Violet? Check out the purple picks on RU's Color Sample Cards. My eyes match Ultra Violet with Swarovski's Purple Velvet or Tanzanite. Here are some classic color combo suggestions based on the color wheel: Monochromatic- Purple Velvet, Tanzanite, Provence Lavender Complementary- Tanzanite, Jonquil, Paradise Shine Analogous- Blush Rose, Tanzanite, Sapphire Neutral- Purple Velvet, Blue Shade, Graphite For more on the Pantone Color of the Year, and past year's selections, visit Pantone Color of the Year page 2018.