Posted by Rhinestones Unlimited on Jul 1st 2014
Well, they've done it again. Always on the verge of something groundbreaking, Swarovski has created the most brilliant crystal flat back to date: Xirius 2088 flat back.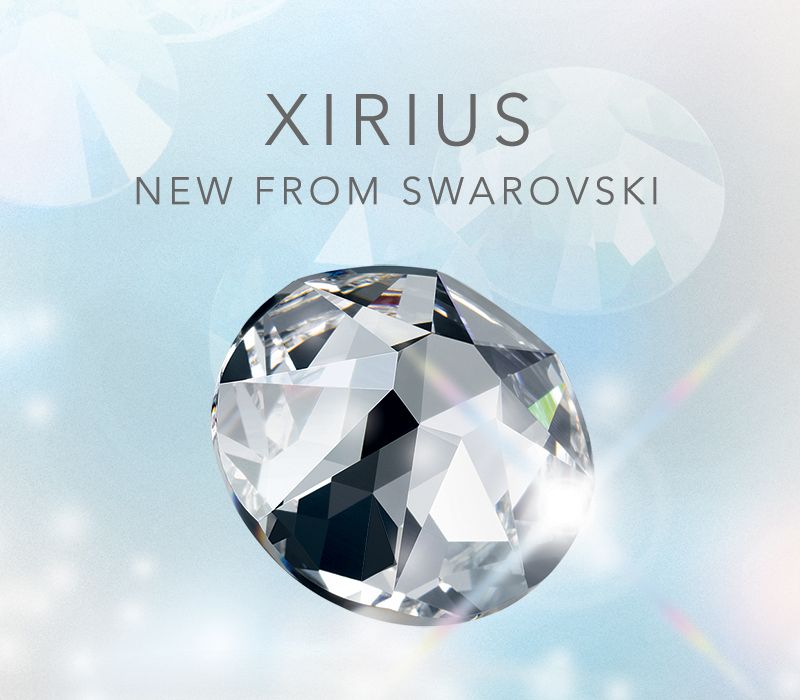 Sounds like something from space, right? A telescope, a landing probe, a character from Star Wars… Well, you're not too far off, my friend. With its rich coloring, enhanced foiling and amazingly intricate cuts, it's named after Sirus, the brightest star in our Milky Way galaxy. The Xirius 2088 has more faceting than ever before, which means exponentially more ways to sparkle. Swarovski is considered by most to be the gold standard in crystal. (Or, should I say, the Aurum standard? See what I did, there?)
Despite their worldwide reputation, they're never content to just sit on their laurels and rake in the praise- the company is constantly developing products beyond the imagination of possibility. Take Advanced Crystal, for instance. For centuries, the key element in crystal has been the addition of lead to break up the light and create a prism. Without the lead, you just have transparent glass. Even the original stones on the Rhine River, rhinestones' namesake, sparkled on the banks due to the high lead content in the quartz. In worldwide standards today, your crystal is still valued higher the more lead it has, sometimes up to 30 percent. But, the word lead freaks people out.
So, what did Swarovski do? They created a whole new recipe for crystal, one 99.9% lead free, still exceeding standards of clarity and brilliance, still creating the reflective play of light within its facets. What? That's crazy. Oh, and did I mention they do it all while being certifiably green? The company, in fact, belongs to a worldwide organization established to meet accountability standards for social and environmentally friendly practices.
So, next time you think about which rhinestone company to support, go ahead and weigh your socioeconomic options...or, just think about wearing the brightest star in our Milky Way galaxy around your neck. Either way, you'll land on the best.
-xo-
Jemm
Rhinestones Unlimited blog author Jemm Stone is a multifaceted girl navigating our sparkly world with on-point insights. Visit RhinestonesU.com/blog to follow her thoughts as she highlights design trends, turns the spotlight on industry influencers and breaks down how-to tips like light through a crystal prism. See them here: http://www.rhinestonesu.com/introducing-swarovski-...