Posted by Rhinestonesu on Nov 3rd 2017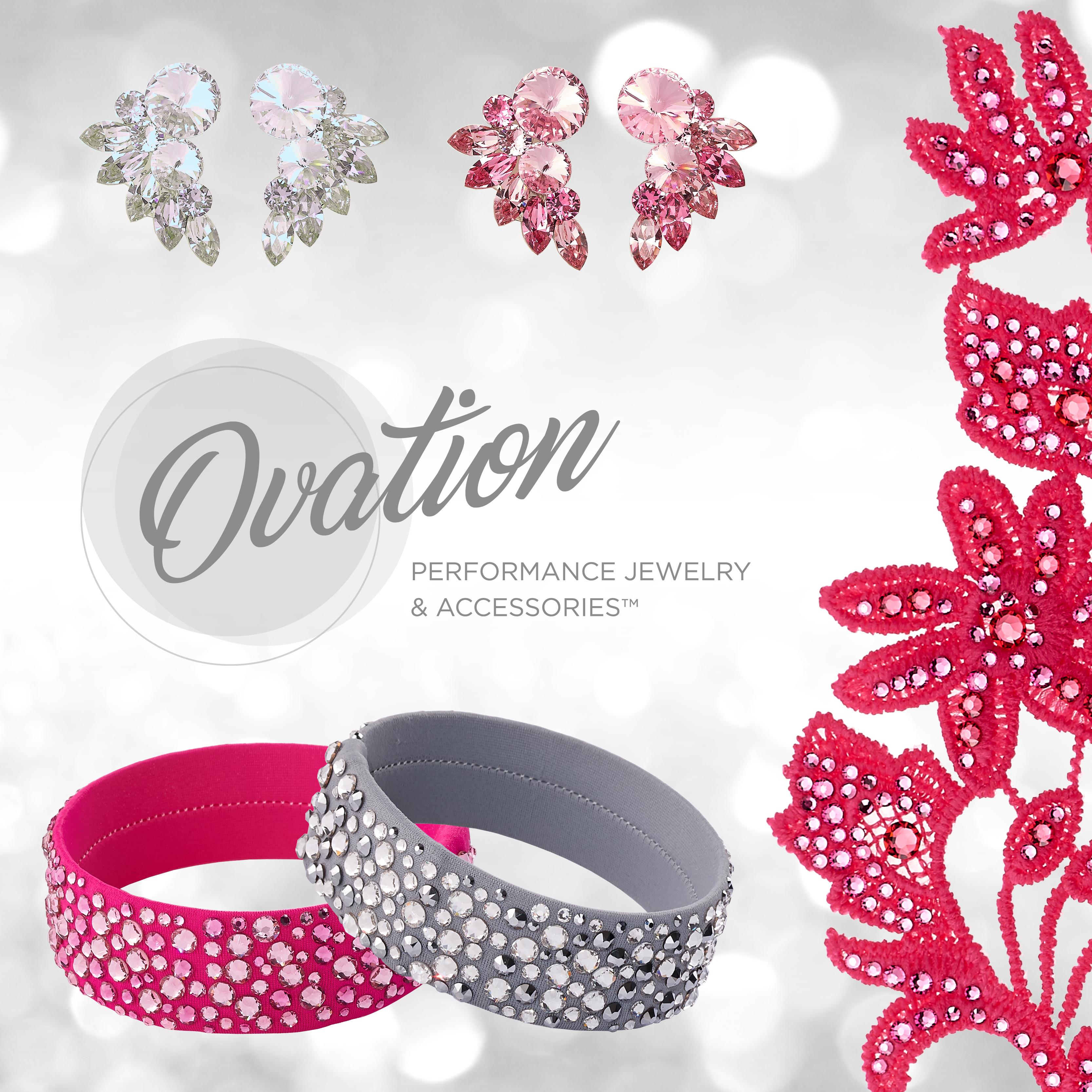 Ovation Performance Jewelry & Accessories™, made with Swarovski® crystals, recently launched products for ballroom dance at the United States Dance Championship (USDC). These eye-catching accessories give new competitors the opportunity to look polished and professional on a Bronze Level budget plus allows a pro to change up her look without breaking the bank. The Marquis Collection is designed to be an easy and elegant update to basic practice wear. Add a crystal belt and an applique, throw on a matching set of jewelry, and you've got a costume to be proud of – a costume featuring Swarovski crystals that looks as elegant as any on the floor, with the sparkle of the finest crystal in the world! Not only can the pieces in the Marquis Collection grow with the amateur dancer as her skills – and dance level – increase, but they're versatile enough to allow professionals to change their look when they take the floor with students of different levels and styles. The pieces pack light, cost little, and sparkle brilliantly! Watch how it works!
Marquis Collection Video
   
ENTER FOR YOUR CHANCE TO WIN OVATION PERFORMANCE JEWELRY & ACCESSORIES!
CLICK HERE FOR INSTRUCTIONS
Include the answer to the question below in your post for a chance to win! Don't forget to hashtag! #Ovation #crystalsfromswarovski A winner will be randomly selected on November 10
th
and notified via email.
WHICH FEMALE ROCKSTAR INCORPORATED OVER 550,000 SWAROVSKI CRYSTALS INTO HER SET AND COSTUMES DURING HER FIFTH WORLD TOUR?
LADY GAGA
JENNIFER LOPEZ
RHIANNA