Posted by Rhinestonesu on Oct 21st 2013
Ladies, gents. You want the truth? Whether your medium is music, dance, skating, theater, cheer, posing, acrobatics, pageantry, riding, showing or just wowing the crowd (politics? Does that count?), read on [dramatic sound cue here, a chorus of squealing violins, or ominous bass note]: I don't think you've taken a close enough look at PriceLess Crystal. There. I said it.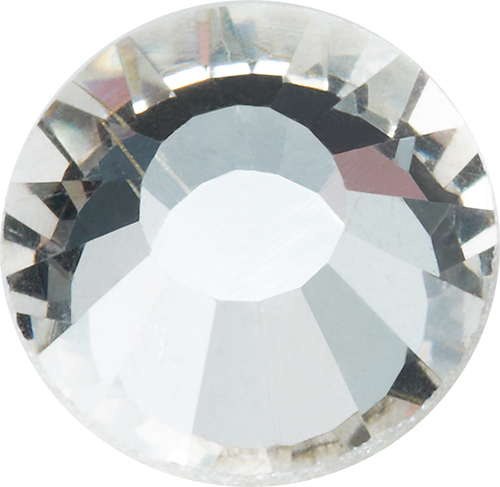 Sparkly, eh? Fresh, eh? Full of pizzazz? [Okay, make those violins stop now.] Well. That crystal is a Rhinestones Unlimited exclusive flat back line, meant to challenge the quality of Swarovski and Preciosa at a price point that doesn't give you sticker shock. Performers, I'm talking to you. We designed this crystal especially for dancers, having such happy feet ourselves.
Currently, over a third of Rhinestones Unlimited's staff is made up of dance professionals- people being paid to teach or perform dance. (The rest of us? Oh, we shuffle, dip, twirl, kick and chassé across the warehouse floor just for the pure glee; no payment required.) So, we know what we're talking about when it comes to performing, and our standards are high. As high as yours, in fact.
PriceLess Crystal is AAA grade genuine crystal. In crystal, there are several different qualities: B grade, A grade, AA grade. (And, then there's that lovely mix of these grades that manufacturers jumble together thinking you, the customer, won't notice.) PriceLess Crystal is 100% top quality AAA grade stone, sold only at Rhinestones Unlimited. The factory that produces our crystals is a "single stone factory," manufacturing only the high quality gems that make up PriceLess Crystal. This means that quality control is highly focused- those inspecting know exactly what they're looking for. The stones are machine cut, hand polished, inspected, counted and double-checked. One can't say the same for A or B grade stones.

Much like diamonds, crystal is evaluated on measurable standards, including the three C's: Cut, Color and Clarity: -Cut. Angled cuts, or facets, on the surface of the crystal are what allows the light to play through the stone, creating those brilliant effects. Precision in cutting is essential to radiant light refraction, and PriceLess Crystal's consistent faceting creates a dazzling display under the lights. Precision cutting also includes the table facet (a.k.a. the flat top), overall stone size, and the girdle of the flat back. This is the cut encircling the base of the stone. The measurement of this cut could affect the overall height of the rhinestone table. Perhaps you've noticed on lesser quality products that a single batch may have uneven surfaces. Being a AAA grade stone, PriceLess Crystal is inspected to ensure an even cut in all facets, including the table and girdle.
Color. Color variances are not found in PriceLess Crystal. Every size, every batch displays a consistent hue, made more luminous by the sparkling light refraction. The vivid shades represented in the PriceLess Crystal line reflect the 19 most in-demand colors within the dance world, including classic gem shades in Standard Colors and the special effect Color Coated stones.
Clarity. The purest crystal will have no scratches, no bubbles, no spots or streaks, no cloudiness; no imperfections- only a crystal clear transparency. The clarity standards set for Priceless Crystal are far superior to lesser quality rhinestones on the market at the same price point. This level of clarity can easily be seen by the naked eye in side-by-side comparisons, and the brilliance under the lights is noted from the audience perspective.
In addition to the three C's, the foil backing also has to pass inspection, and the package quantities are double-checked to ensure the correct number of rhinestones is present in each. What does this all add up to? A whole lot of quality, that's what. And for extra credit, we've snuck in an additional size in Crystal and Crystal AB that other lines- even other name-brand rhinestones- don't have: 24ss. This is a beautiful transition size between 20ss and 30ss, delicate, but still compelling from stage. Or, in other terms, small enough to complement even your petite performer, but large enough to be easy to work with.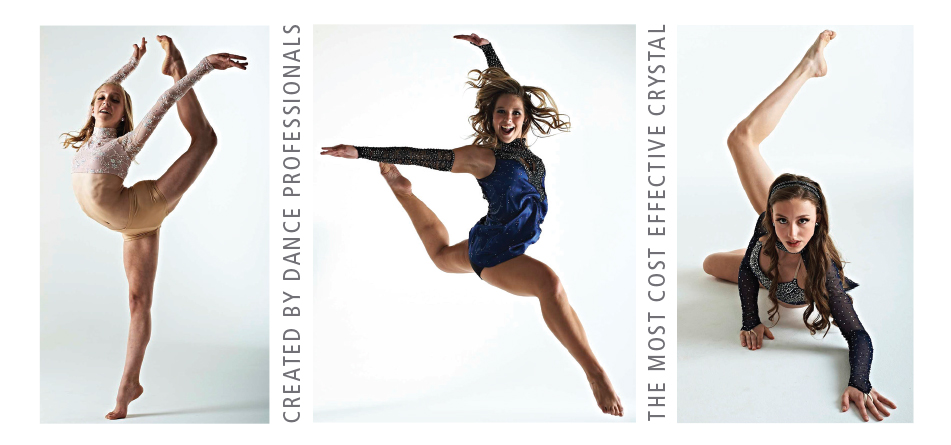 Though present for decades, the use of rhinestones in performing has blown up near the end of the 20th century; demand is so high that embellishing has become a given. Besides the immediate advantage of making a costume glamorous, rhinestones help attract the eye to a performer in a large space (stage, auditorium, arena) or in a crowd, accentuate specific features of the costume or body, and highlight your movements.
Through the years, designs have become increasingly elaborate. In competitive situations where technical levels are often equally matched and contestants are looking for the extra edge, attention turns to the costume. Feedback we are hearing from customers has been nothing short of exalting: the colors are rich, the stones don't weigh the costume down, the amount of sparkle on the stage is beautifully radiant!
The money saved using PriceLess Crystal (the most cost-effective crystal on the market!) can get you up to 33% more rhinestones for your costume, or let you grab a few crystal Performance Jewelry accessories to complete the look.
As Rhinestones Unlimited was founded by dance professionals, performers' desires are never far from our minds. If you create entertainment, practice your routine behind closed doors, step out in front of a crowd, bring your talents out into the world, we're serious about helping you shine. (We're serious about helping us shine- we use these stones, too.) With high standards of excellence in craftsmanship – a Midwest sentiment, I've been told- we've created a stone that will add brilliance in your spotlight, whatever your act or budget.
So, take another look at PriceLess Crystal. When you choose PriceLess rhinestones, you're choosing a AAA-quality product backed by a family-owned business in the heartland of America; you're choosing industry professionals that know your business; you're choosing representatives who are committed to helping you succeed.
Watch the video: http://www.youtube.com/watch?v=PrM4hoHs9B0 Shop the selection: http://www.RhinestonesU.com/PriceLess PriceLess Crystal.
-xo-
Jemm
Rhinestones Unlimited blog author Jemm Stone is a multifaceted girl navigating our sparkly world with on-point insights. Visit RhinestonesU.com/blog to follow her thoughts as she highlights design trends, turns the spotlight on industry influencers and breaks down how-to tips like light through a crystal prism. (I had to sneak it in there one more time to make sure you remember it. To make sure you remember PriceLess Crystal, only at Rhinestones Unlimited. PriceLess Crystal.)