Posted by Rhinestonesu on Nov 1st 2012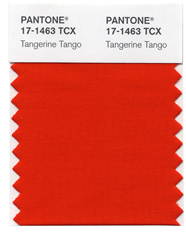 Whatever your budget, at Rhinestones Unlimited we can help you tap into today's color trends with sparkle through Swarovski Elements, Preciosa Genuine Czech Crystal, and our extended economical resources to help you realize your design vision.
In a secret location, inside a drab room, an elite few meet to discuss the future…of color. Twice a year, experts in trend analysis read the signs to predict (dictate?) the hues, the tones, the shade values that will best reflect the global mood of consumers around the world.
Sounds complicated? It is.
Fortunately, for the rest of us, Pantone names the results of that labyrinthine study in pretty, color-saturated words:
TANGERINE TANGO
. You've heard it. You've seen it. It's that vibrant shade of flame orange that has spread like wildfire through the retail stores this spring, from the seductive silks of Salvatore Ferragamo to the rubber wrapper on your Smartphone. It is the Color of the Year. Literally.
Pantone is the reason your blazing handbag perfectly matches your shoes, which match your Sephora + Pantone Universe lashes which really blend in with your new couch, your cousin's wedding invitations and the floral arrangement on your sister's coffee table.
The world leader in color- oh yes, it's possible- Pantone began as a printing company whose development of standardized color plates in the early '60s provided a clear-cut language that designers from around the globe can understand. You want a rosy-type hue on your sitting room walls, fairly zippy but not shocking, more energetically feminine than softly romantic, kind of the color of your mom's geraniums when they're sitting in the full sun of the lake house breakfast nook at high noon? Really. How are you going to tell the carpenter that? "I want Pantone's Honeysuckle 18-2120,"-2011's Color of the Year, by the way- "on my walls." Easy. Now your rosy-type vision can be his rosy-type vision, scientifically matched to boot.
 
Behind all of this practical communication, what it means to most of us is that someone has started to create exactly what we want even before we knew we wanted it! It's very convenient.
Though we certainly don't have to follow color trends, it does give us the opportunity to appreciate something different, dip our toes in the pool of experimentation, open our eyes to new visual inspiration. Take me, for instance. Having an affinity to earth-tones, I've prided myself on the statements of subtleties ("It's not charcoal, it's graphite. Way more sophisticated."). Then orange crept into my mind, slowly at first. Who can say where and when the seeds of citrus were planted in my consciousness? All I know is, after cautiously painting my fingernails with the saturated shade, I started trying more new things: Modern dance (and the Tango. Not kidding). Indian food. Mohawks. Asking for a raise. And guess what? This has been an incredible year! Yes, it may be silly, but I do attribute it to the nail polish. I'd also like to think that I found Tangerine Tango before it was so aptly named…probably not true, but I still like to think I was ahead of the curve, there…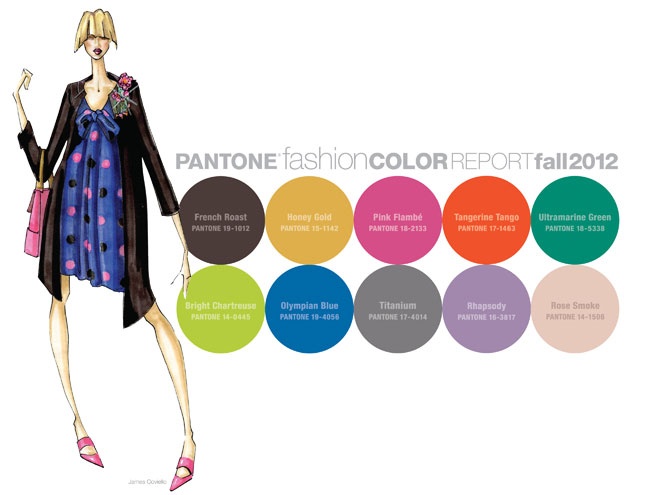 And not to fret, if you did not jump on the tangerine bandwagon: fall's color forecast for 2012 showcases a range of adventurous but manageable brights grounded with some warm neutrals that can challenge the stagnant spirit in you, too.
Keep your eye out for my next posting, which will include a rhinestone color chart for the Fall 2012 color trends.
Snatch them up now before those color trend experts in the drab room calculate that the new black is, actually, black.
-xo- Jemm
Rhinestones Unlimited blog author Jemm Stone is a multifaceted girl navigating our sparkly world with on-point insights. Visit
Blog.RhinestonesU.com
to follow her thoughts as she highlights design trends, turns the spotlight on industry influencers and breaks down how-to tips like light through a crystal prism.