Posted by Rhinestones Unlimited on Sep 8th 2014
As much as we hate to see summer end, time will move on either way, and we can lessen the blow by focusing on the season's perk: shopping. Yes, I'm serious. Back to school, back to studio. A new year is an excuse to revel in the euphoria of freshness- a new bag, an immaculate pair of shoes, a package of pencils just waiting to be honed into a lethal point. Shopping for back to (fill in the blank with whatever excuse you need) is a ritual to start your next level, with palpable and visual results to remind you of your progress.
Let me tell you, dear reader, updating your look with a few new "necessities" for your locker, your dorm room, your office desk- it never stops being awesome! I hate to admit to myself that I'm girly enough to believe this, but damn it, I am. Even if you were so poor that growing up, back to school shopping meant a new bottle of Elmer's and one notebook, the euphoria of freshness- carefully chosen from the immaculate rows of colorful displays- still resonates. If this was you, you likely learned to channel your creativity into personalizing something generic and calling it new, like decorating your sister's hand-me-down jeans with puff paint. Give in to your…huh? What's that? Yes, I grew up in the 80's…stop laughing. Give in to your creativity- if there's one thing Pinterest has made obvious, it's if you can't buy it, you can still update it. I've got three ideas for you.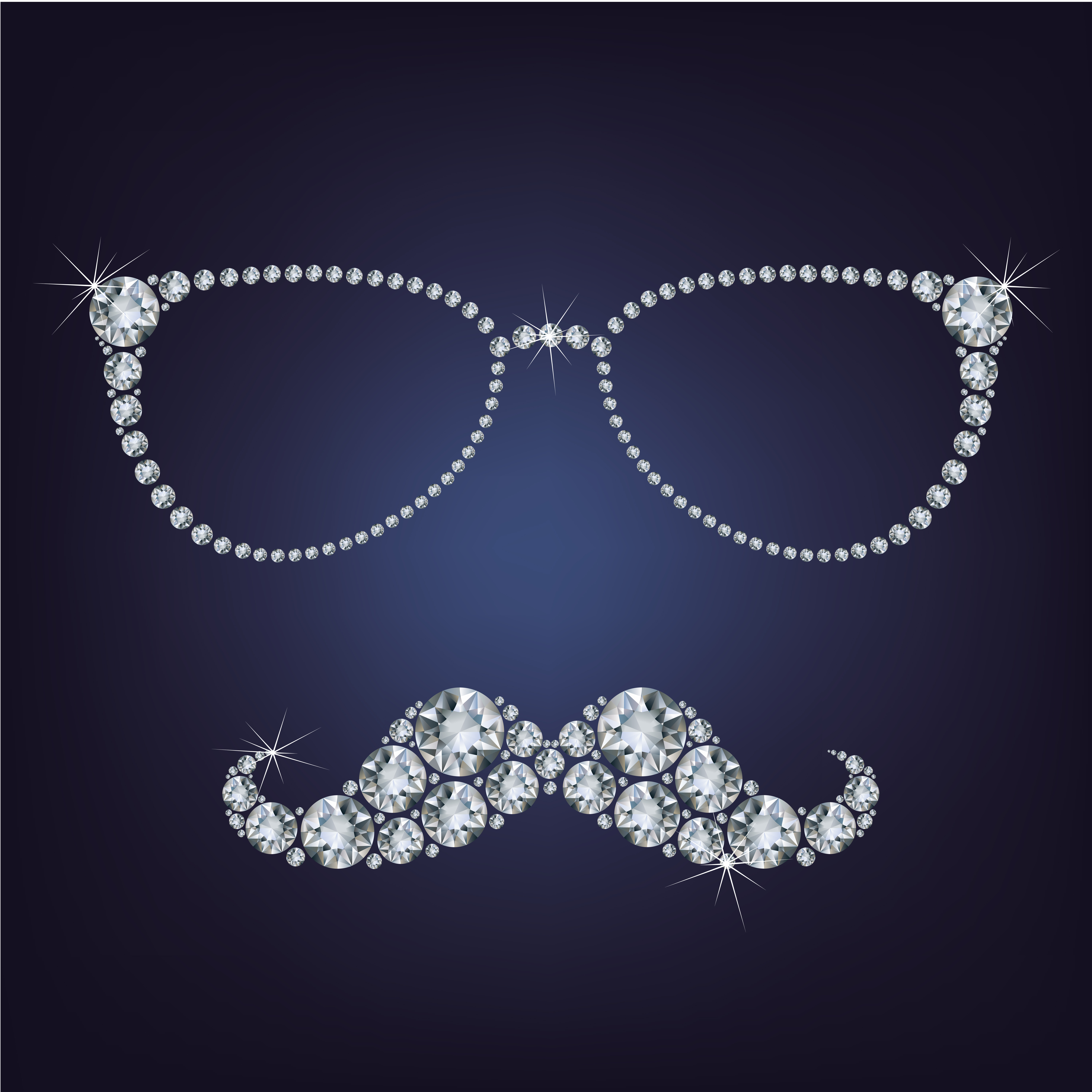 Let rhinestones freshen up your look this season, any way you see fit.
If your flash drive and water bottle looks like everyone else's, keep tabs on them by customizing. School supplies can be easily misplaced, and it's much easier to spot something that is winking back at you from the depths of the lost and found. This is a great way to start crystalling, if you're new to it. Small objects take little expense in time or money, and won't overwhelm you. Just grab a gross of rhinestones, a metallic Sharpie if you're feeling artsy, a small tube of E6000 glue and a beeswax Pick-N-Stick.
2.) When you can't buy a new wardrobe every season, invest in a few key accessory pieces. From the thrift store. You can find a crazy variety of inexpensive belts, and with a few hotfix metals or Rose Gold flat backs, you can make yourself a voguish piece to pair with anything from jeans to a knit maxi dress. Try it with a great found hat or bag, too. Don't skimp on the shoes, though- the walk across campus is longer than you think. Or, if you just don't have the energy after lounging under the summer sun, keep it simple with number
3.) Crystal jewelry, no creativity required. May I suggest a bracelet or ring, so you can see them regularly, glittering animatedly on your hands as you wave to friends and text away under the desk during the lecture. Shop Jewelry and Accessories: https://rhinestonesu.com/accessorize/
(Actually, that lends another idea…add mini crystals to your thumb nails! See tips, tools and more Swarovski crystal options than you thought possible at https://rhinestonesu.com/crystalsfornails/.) Happy shopping, sparkle lovers…
-xo-
Jemm
Rhinestones Unlimited blog author Jemm Stone is a multifaceted girl navigating our sparkly world with on-point insights. Visit RhinestonesU.com/blog to follow her thoughts as she highlights design trends, turns the spotlight on industry influencers and breaks down how-to tips like light through a crystal prism. You can find the adhesives, tools and flat back rhinestones at www.RhinestonesU.com.