Posted by Rhinestones Unlimited on Mar 6th 2020
This To Die For Costume was designed and made for Miss Alex Lonigro, a 14 year old, who dances at Jennifer Napolitano School of Performing Arts in Seaford, NY. They have made her costumes for the past 8 years and every costume has managed to supersede the one before. This mom and daughter love Swarovski crystals so the more the merrier. More like 10,086 Swarovski Crystals to be exact! This gold gem costume is TO DIE FOR!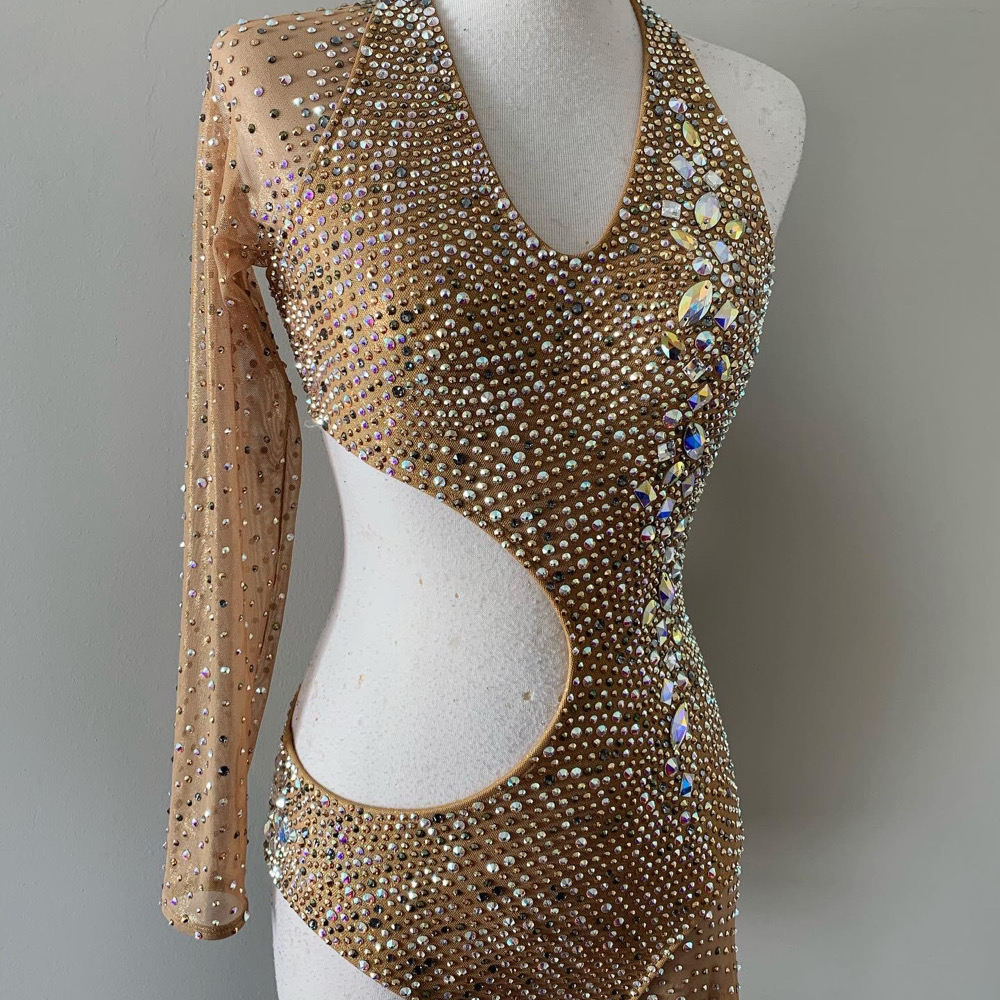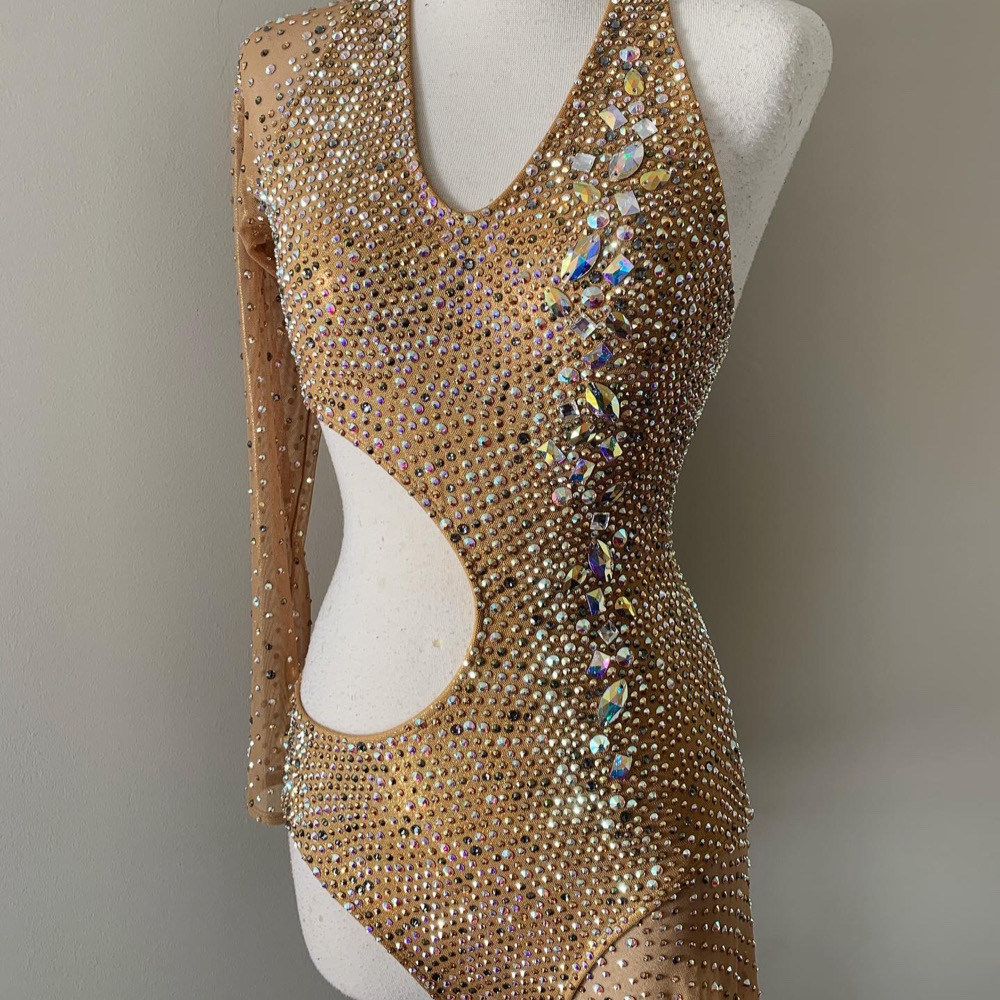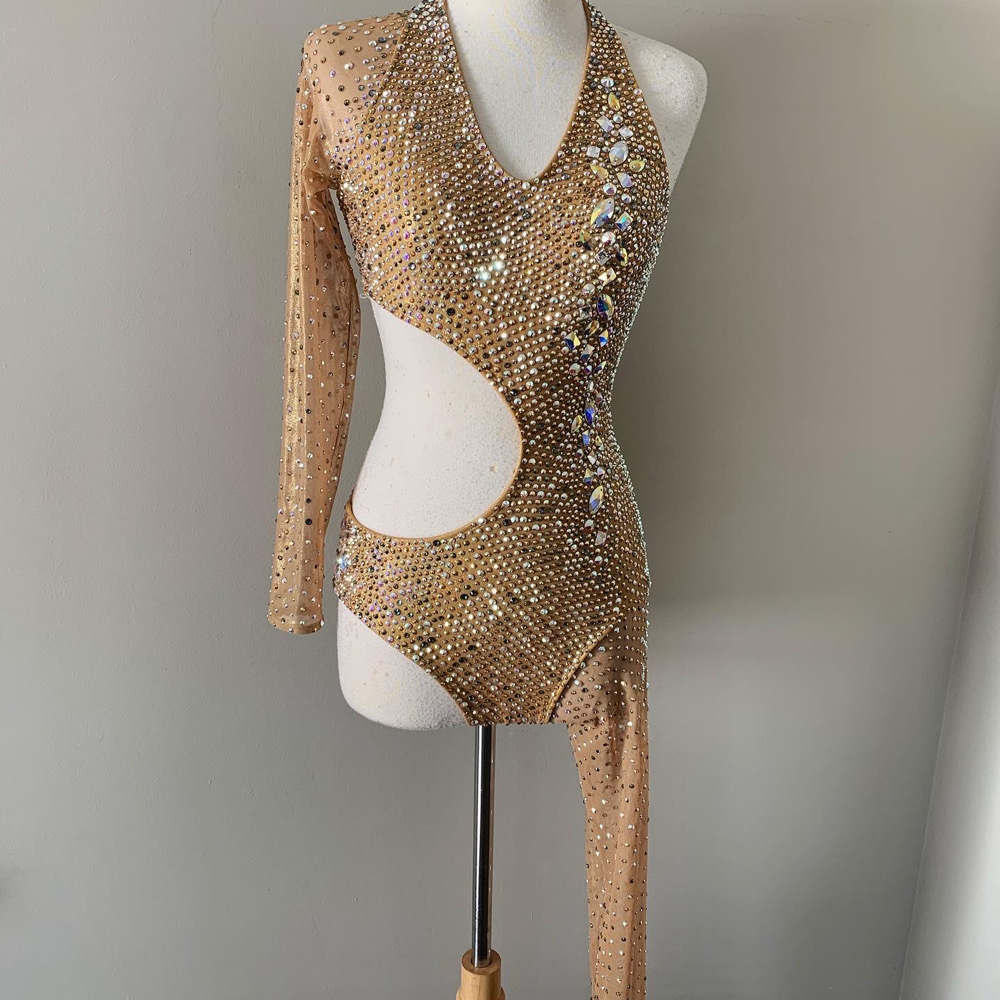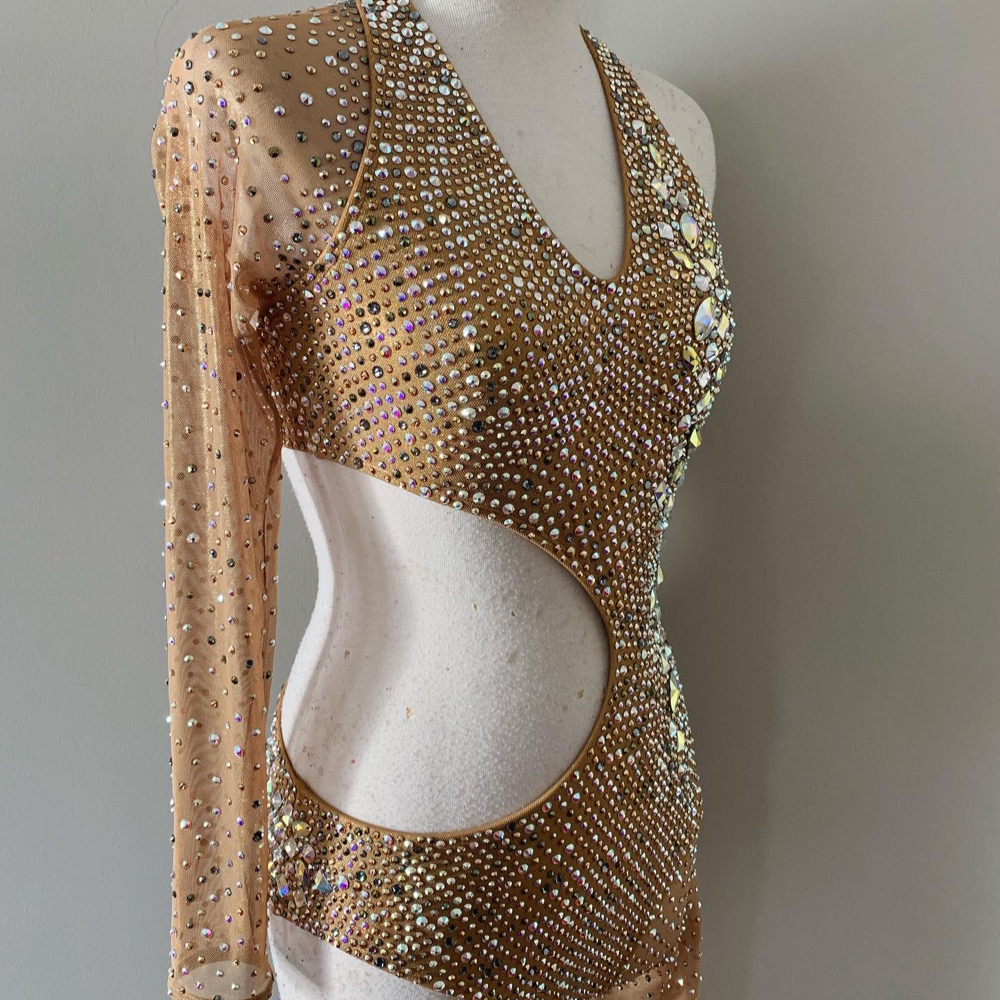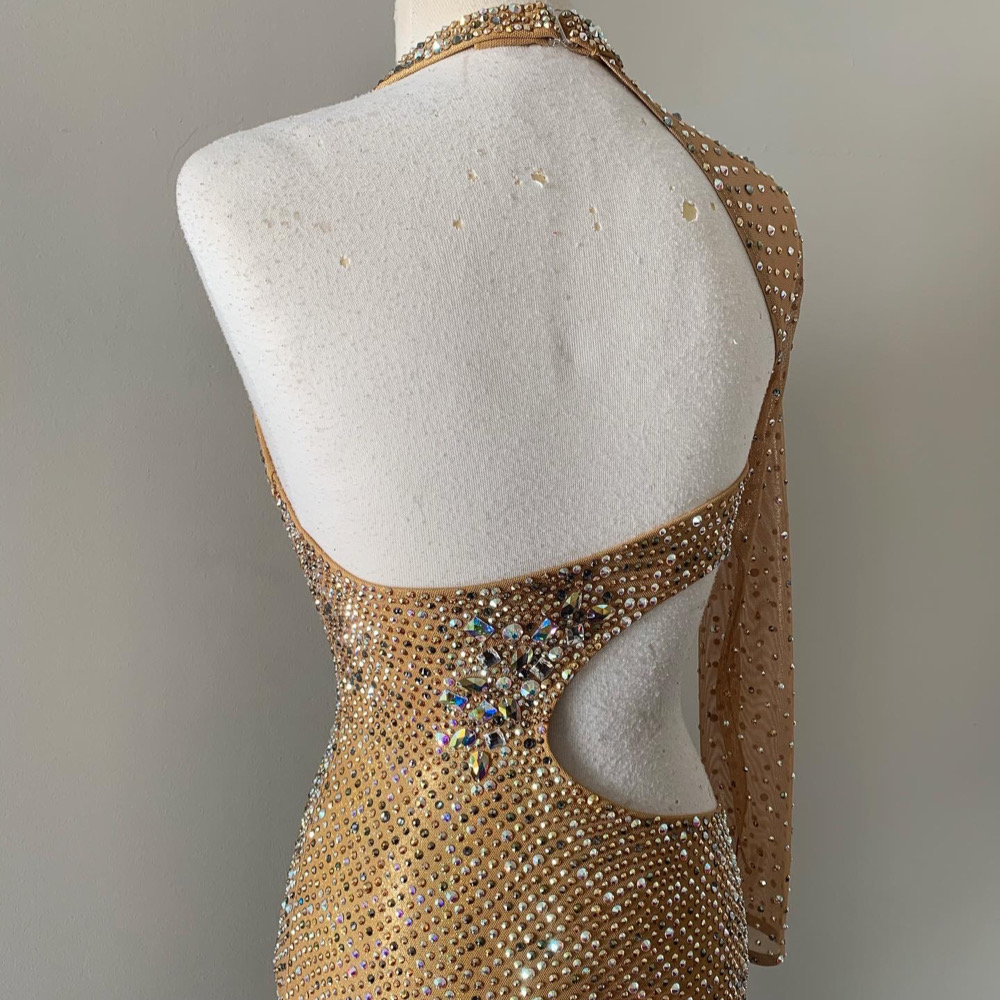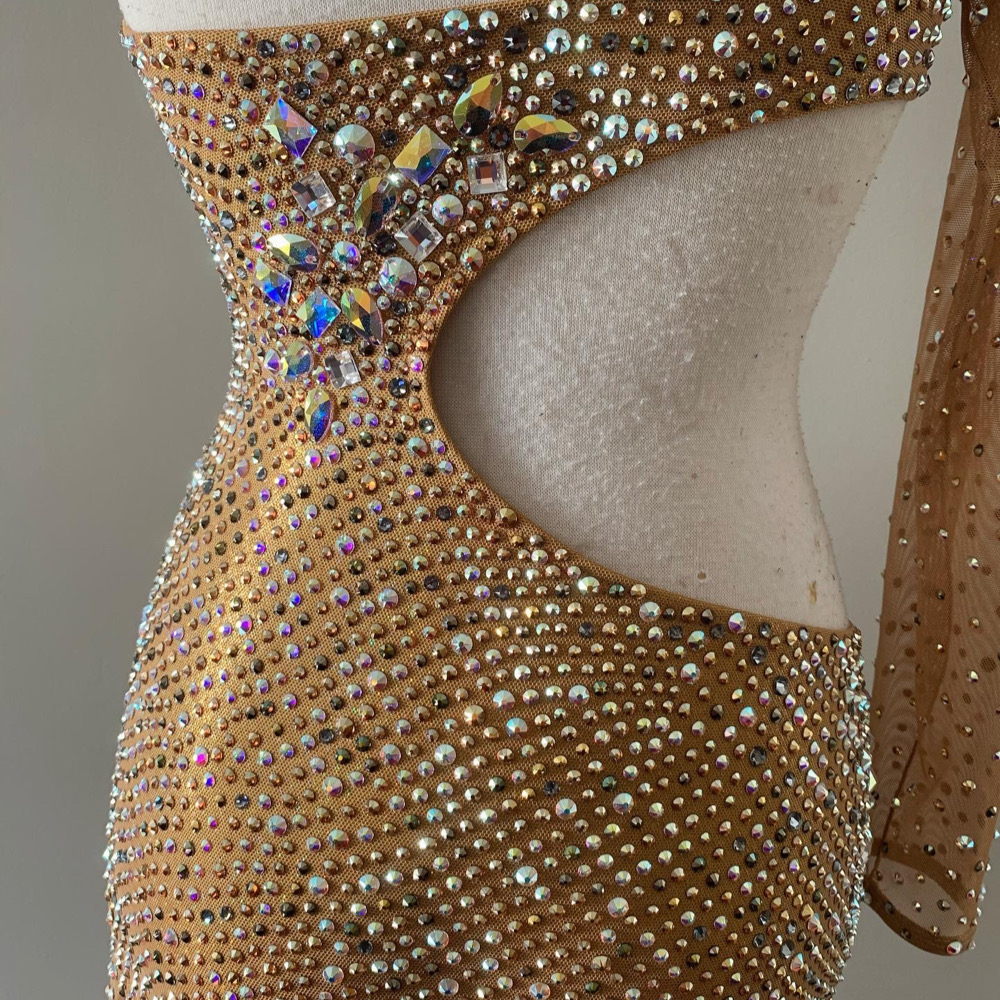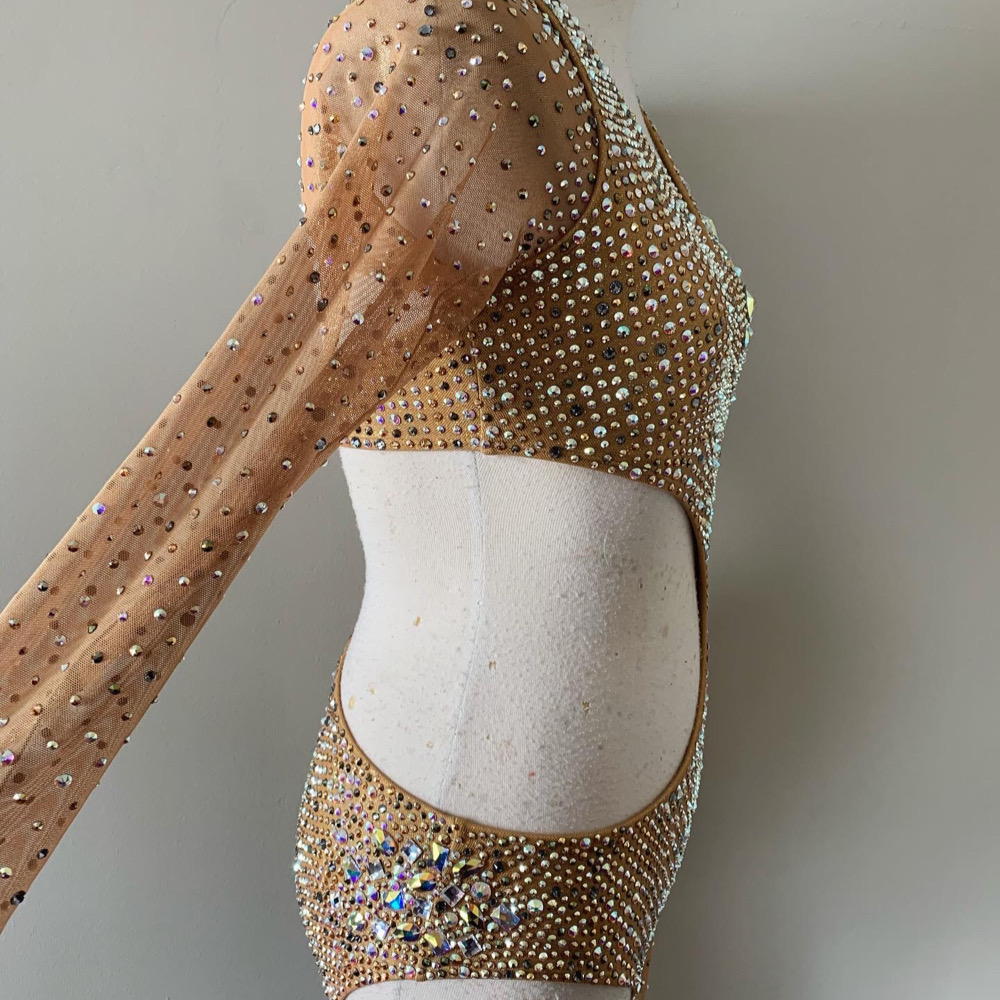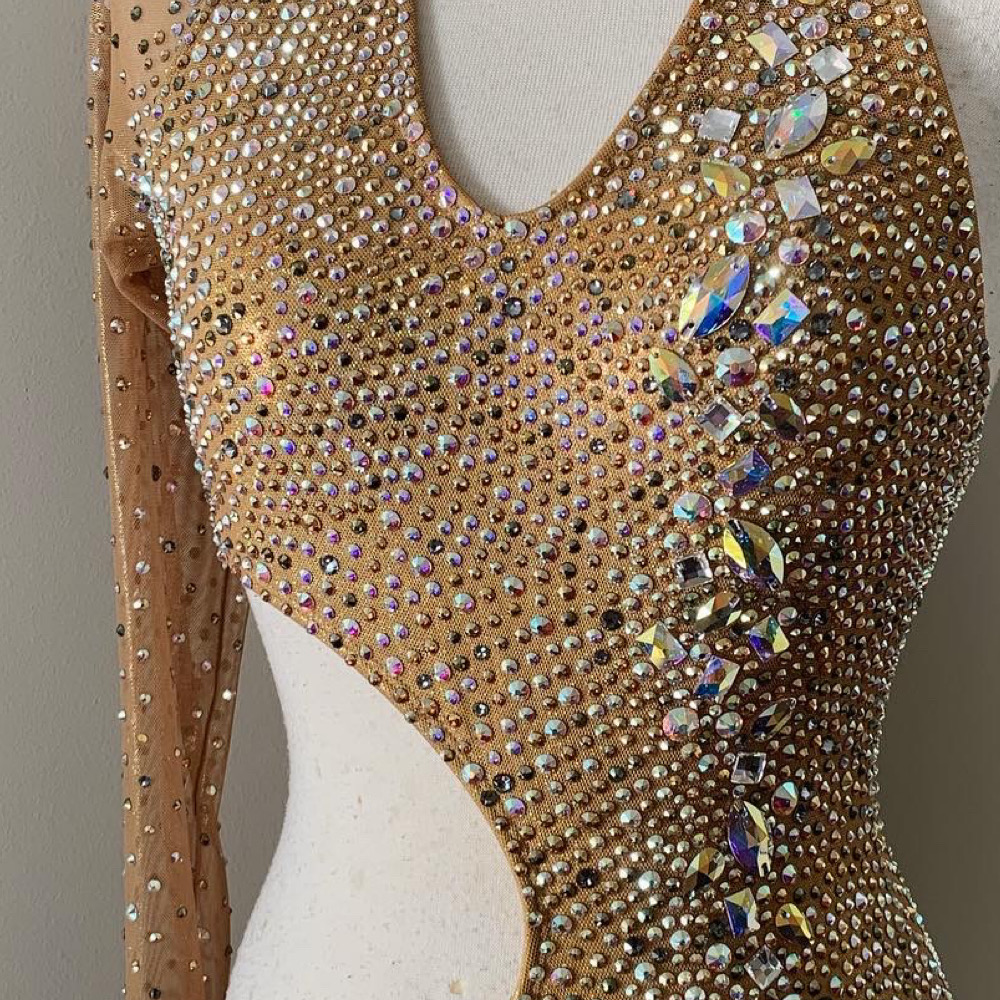 All Swarovski Crystals!
2088 Crystal AB 16ss, 20ss, 30ss, 40ss and 48ss
2088 Light Metallic Gold 16ss, 20ss and 30ss
2088 Metallic Sunshine 16ss, 20ss and 30ss
2088 Silver Night 16ss, 20ss and 30ss
2088 Golden Shadow 16ss, 20ss and 30ss
2520 Cosmic 14x10mm Crystal AB
3223 Navette Sew On 29x14.5mm Crystal AB
3230 Drop Sew On 18x10.5mm Crystal AB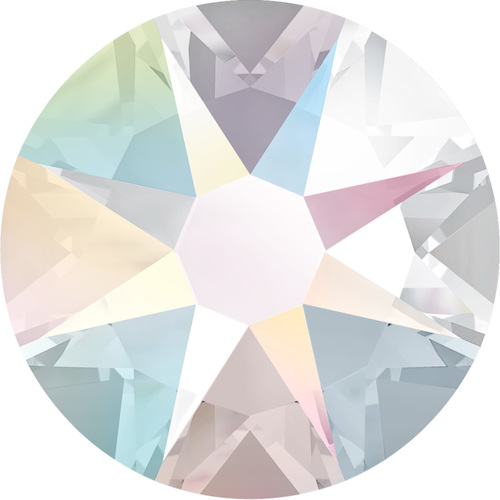 Crystal AB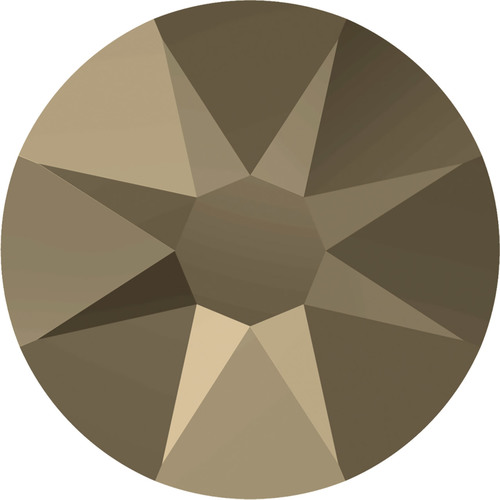 Metallic Light Gold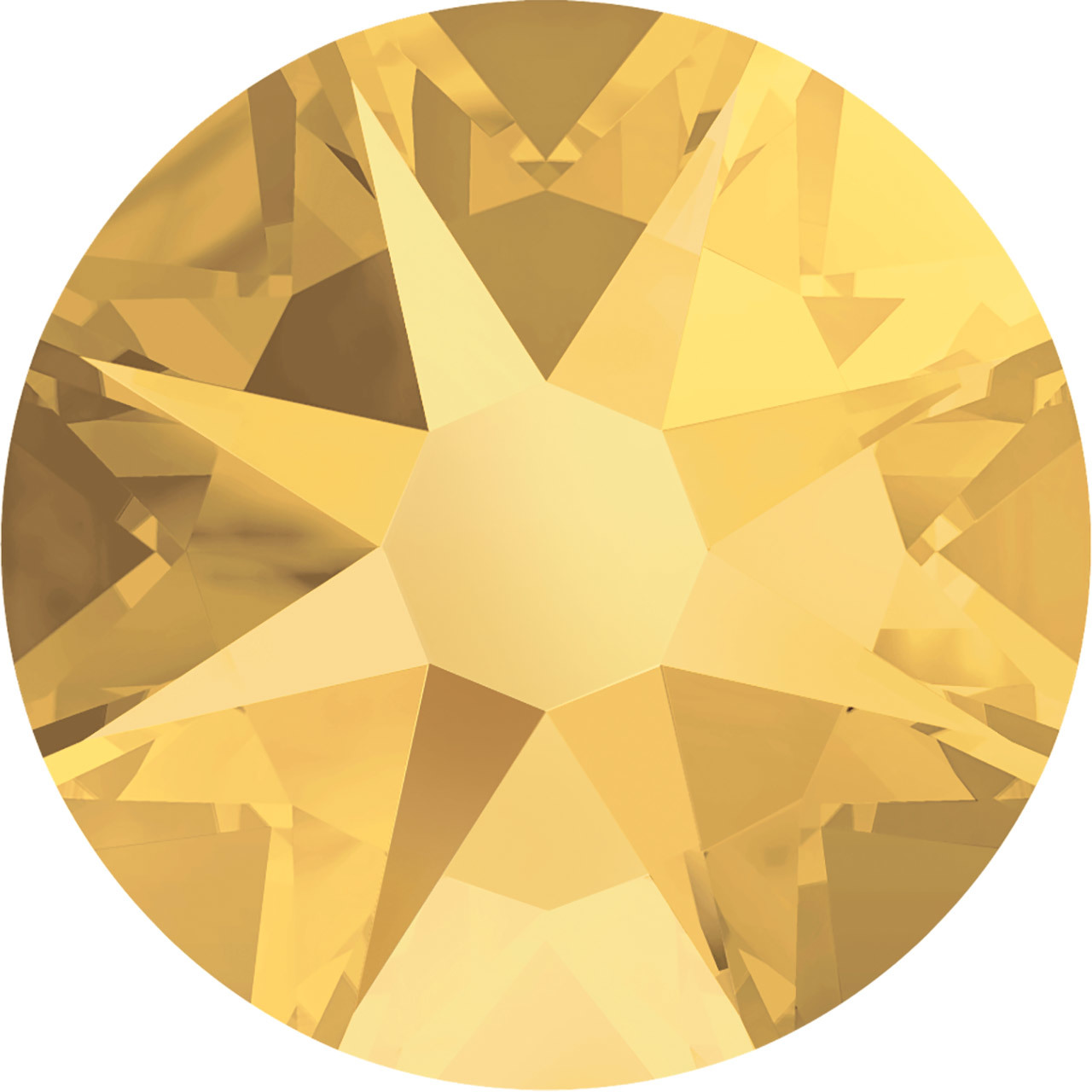 Metallic Sunshine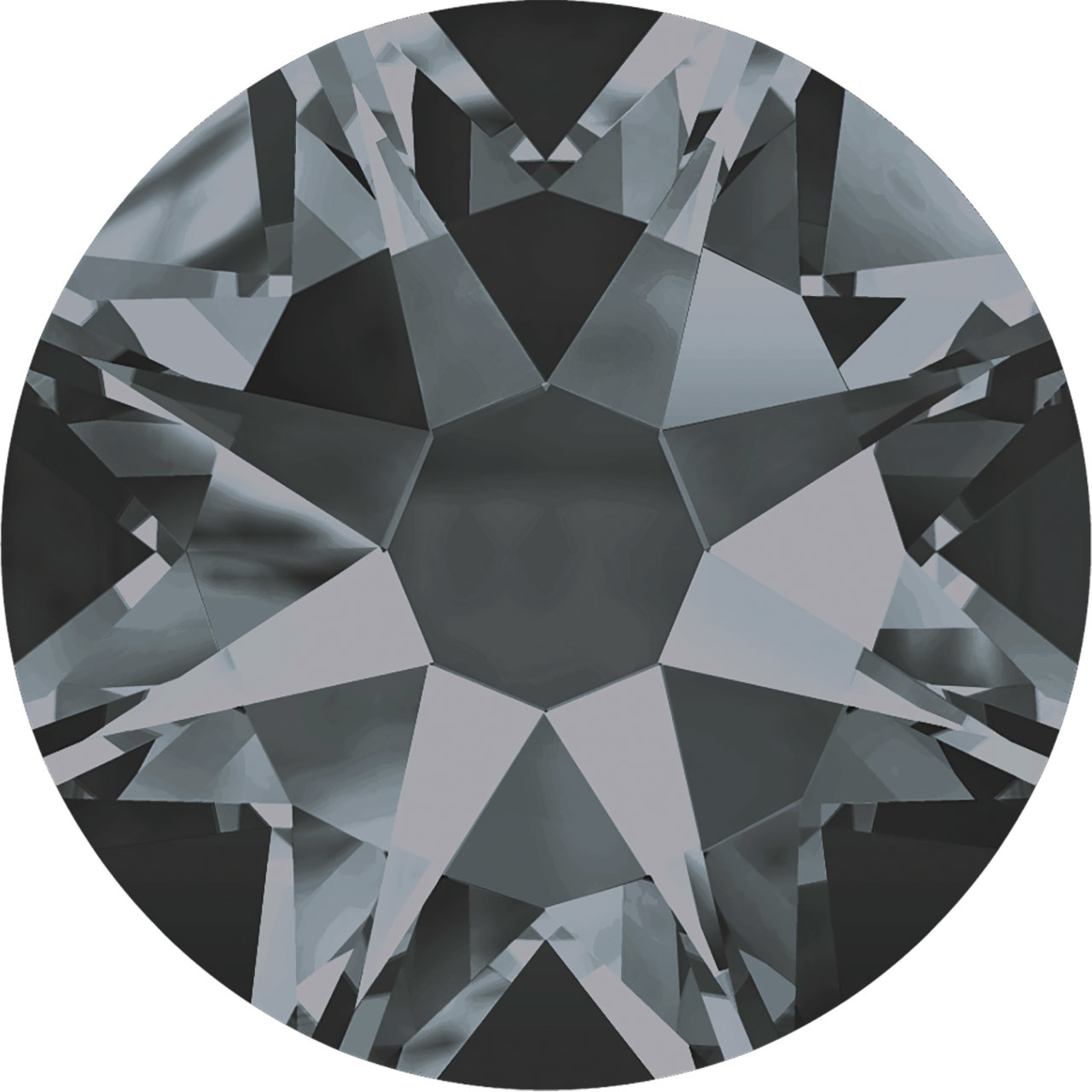 Silver Night
Golden Shadow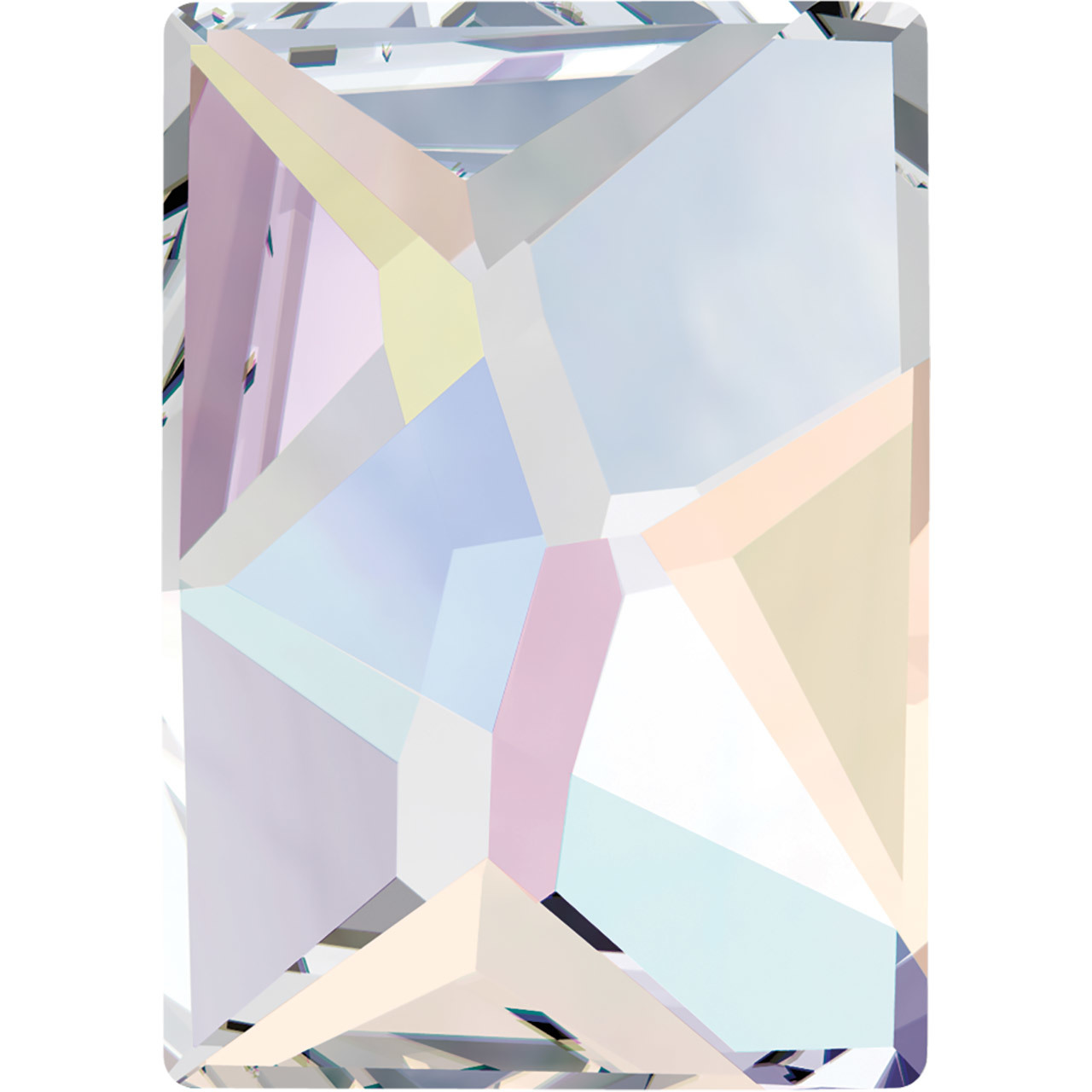 Cosmic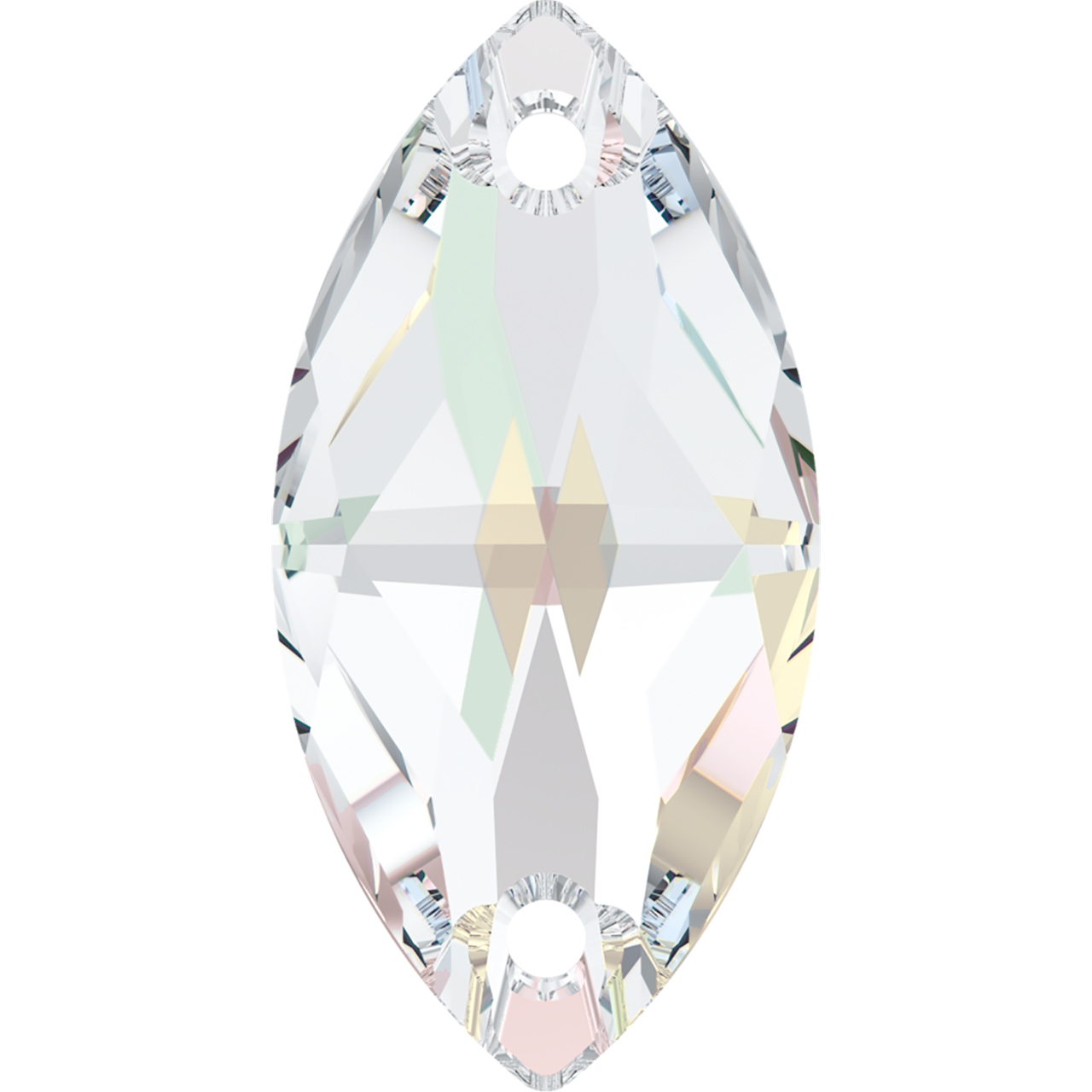 Navette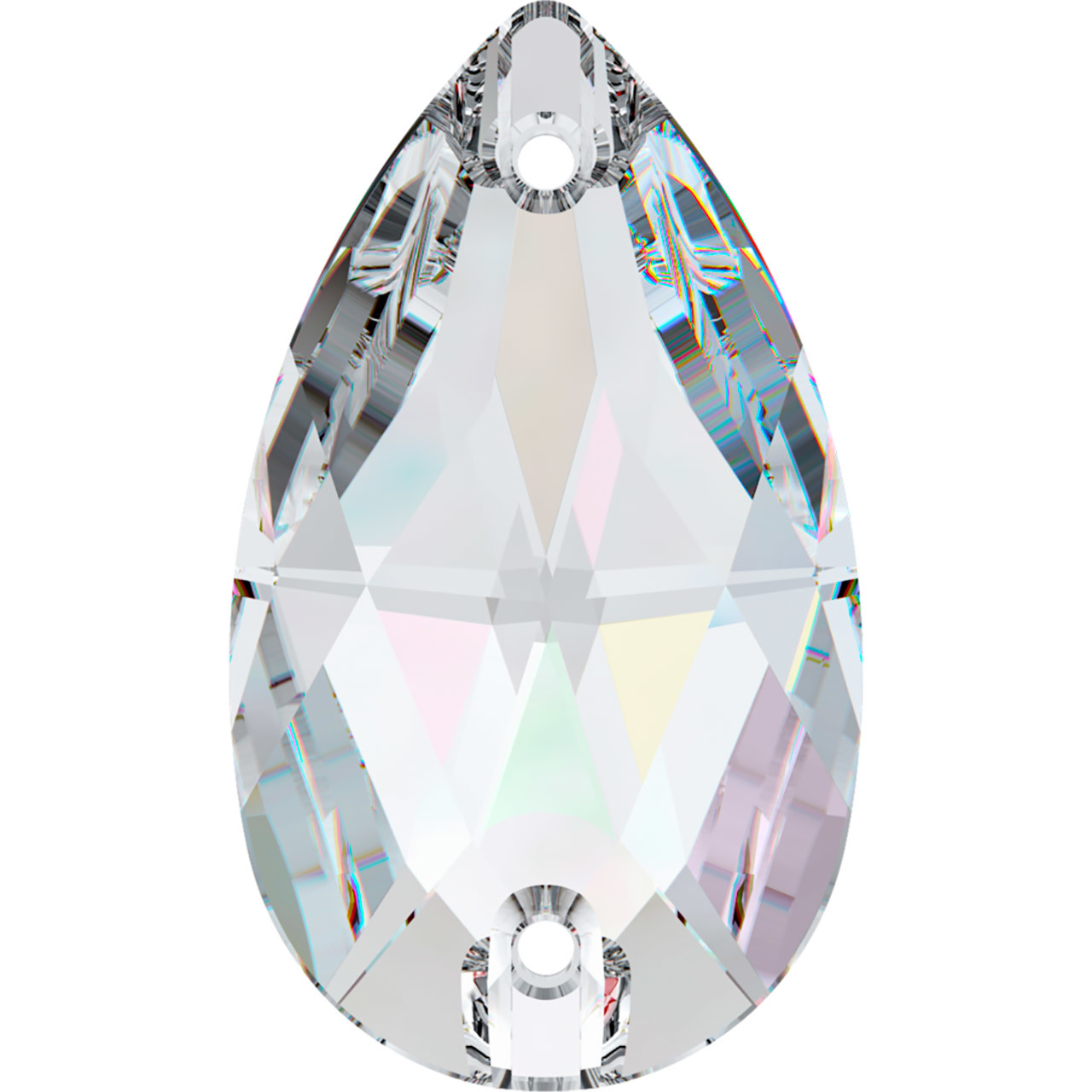 Drop
A
WHEN ONLY THE BEST WILL DO!
Choose RhinestonesU.com for inspiration and Swarovski Crystals!
CREDITS
Strassing: To Die For Costumes
Costume: To Die For Costumes