Posted by Rhinestones Unlimited on Feb 25th 2020
Brynley Mestan is a new client this past season to join the To Die For Costumes family and they could not be happier. Brynley is 8 years old from Priscilla and Dana's School of Dance in North Kansas City, MO. They absolutely loved the challenge of constructing a half and half costume for a musical theater dance to the song, "Money". To Die For Costumes also were given total freedom to utilize Swarovski Crystals in any manner they chose without a budget, which is definitely right up their alley. The designer's favorite part of the costume besides the hand made, crystal fabric fringe, are the white opals covering the white shirt side of the costume. What is your favorite? We love all of it!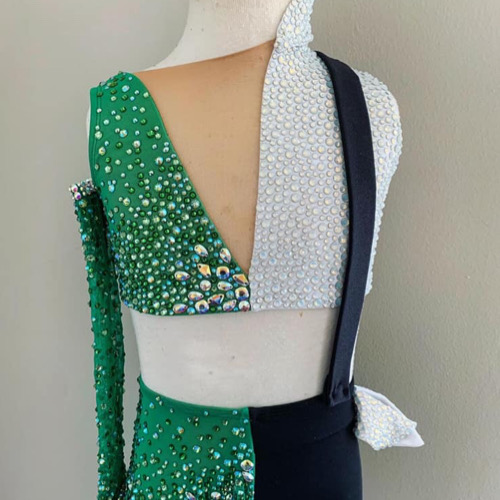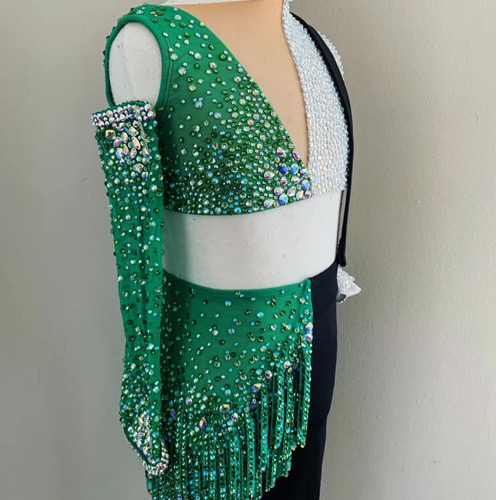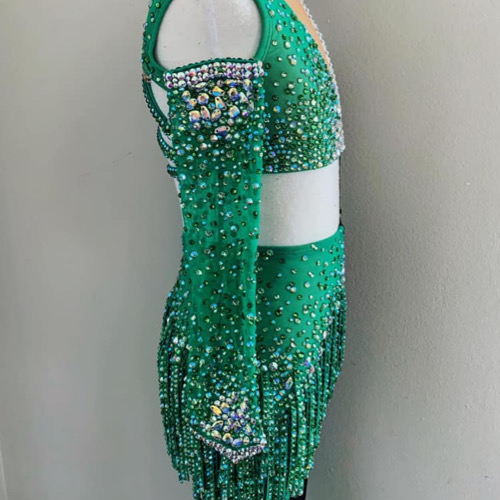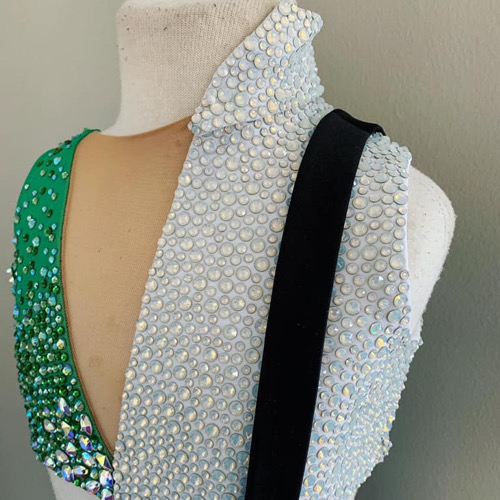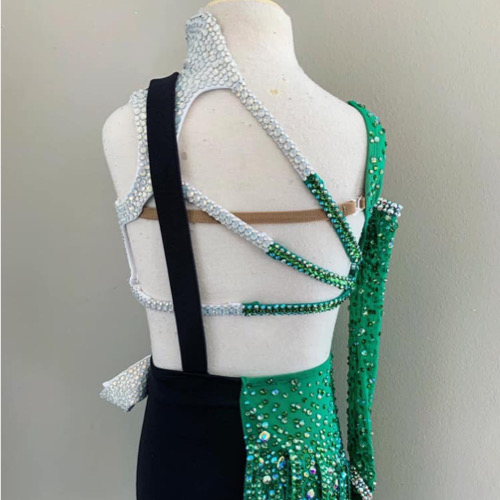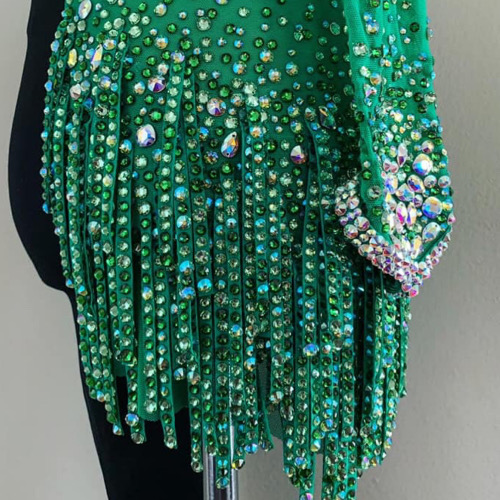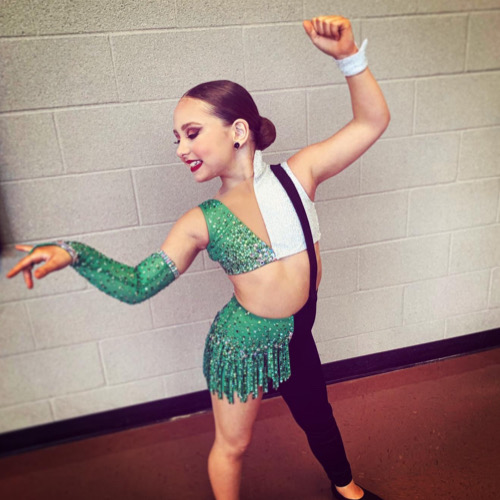 a
The costume has over 7,000 Swarovski Crystals!
16ss, 20ss, 30ss in Fern Green, Peridot Shimmer, Erinite and White Opal
30ss and 40ss in Crystal AB
2471 Cushion Flatback, Crystal AB 10mm
3256 Galactic Sew On,Crystal AB 14x8.5mm
3230 Drop Sew On, Crystal AB 12x7mm
WHEN ONLY THE BEST WILL DO!
Choose RhinestonesU.com for inspiration and Swarovski Crystals!
CREDITS
Strassing: To Die For Costumes
Costume: To Die For Costumes
Dancer: Brynley Mestan