Posted by Rhinestones Unlimited on Nov 27th 2019
To Die For Costumes first ever ballroom solo costume was made for one of their faves, Miss Sadie Grace, who is FIRE! She's been a client of theirs for years and she danced for Texas Academy of Dance Arts. This is Sadie's and the studio's first ballroom solo...so, quite an exciting time for everyone involved. The base is a To Die For Costumes and they used royal blue matte Lycra, royal blue mesh, nude Lycra, black mesh and black Lycra, all from BlueMoon Fabric. Please take special note of the rhinestone fabric fringe, handmade, one rhinestone at a time, one of her specialties, which we think you'll agree is quite exquisite. Unbelievable this costume has 7,530 Swarovski crystals on it!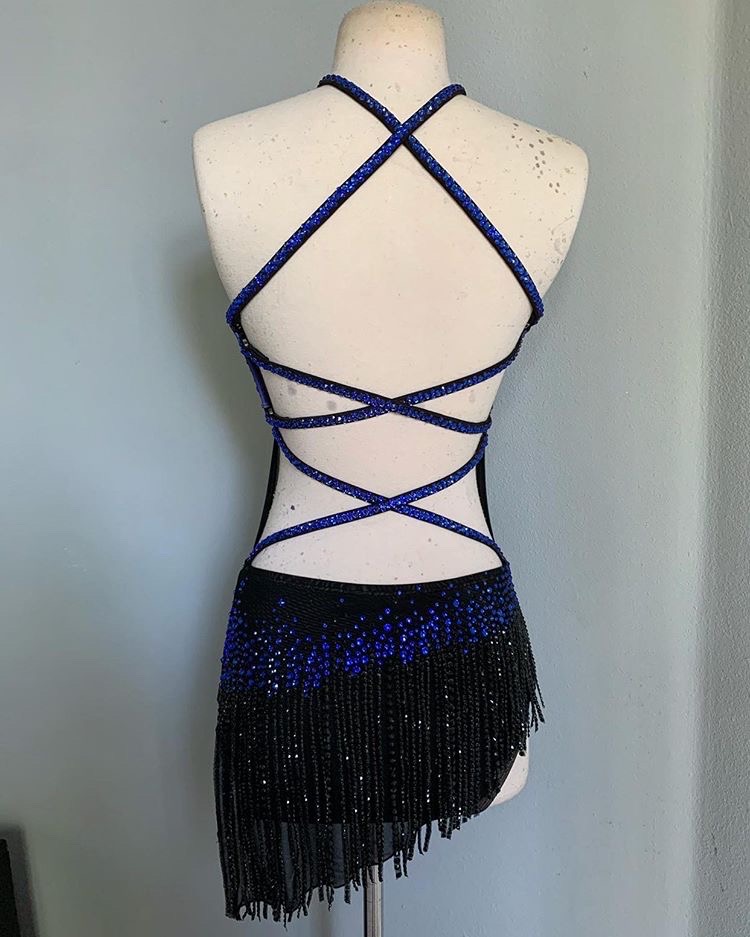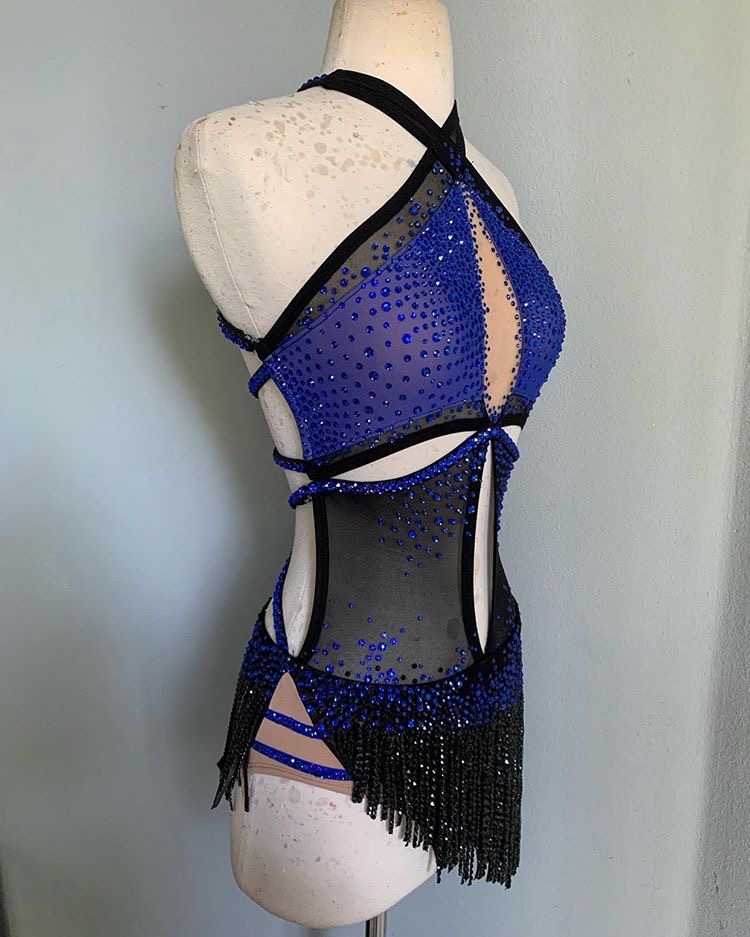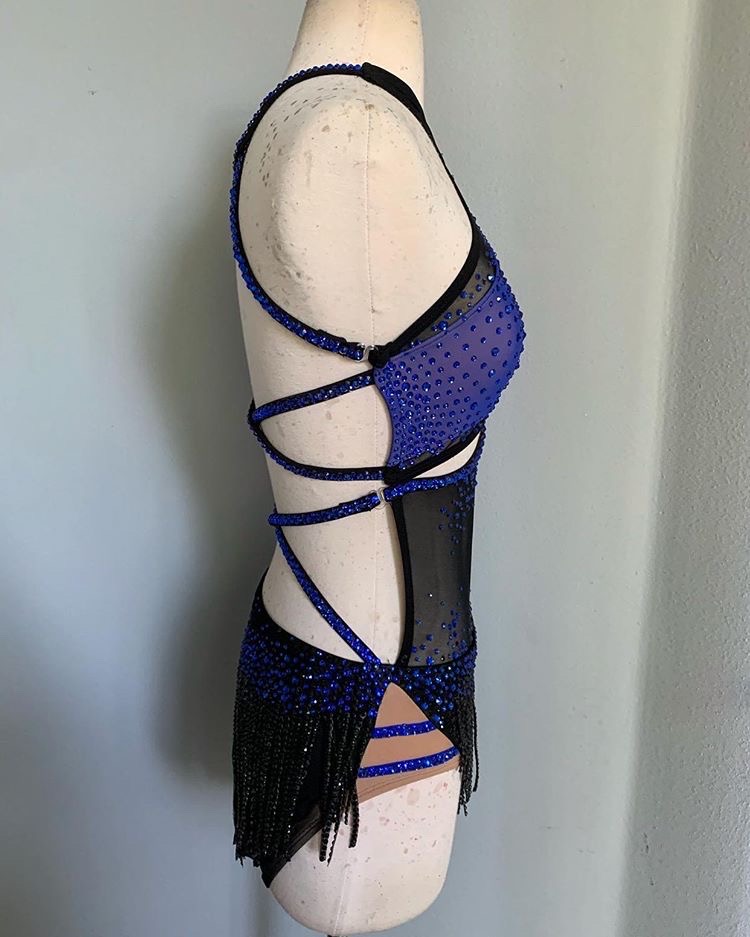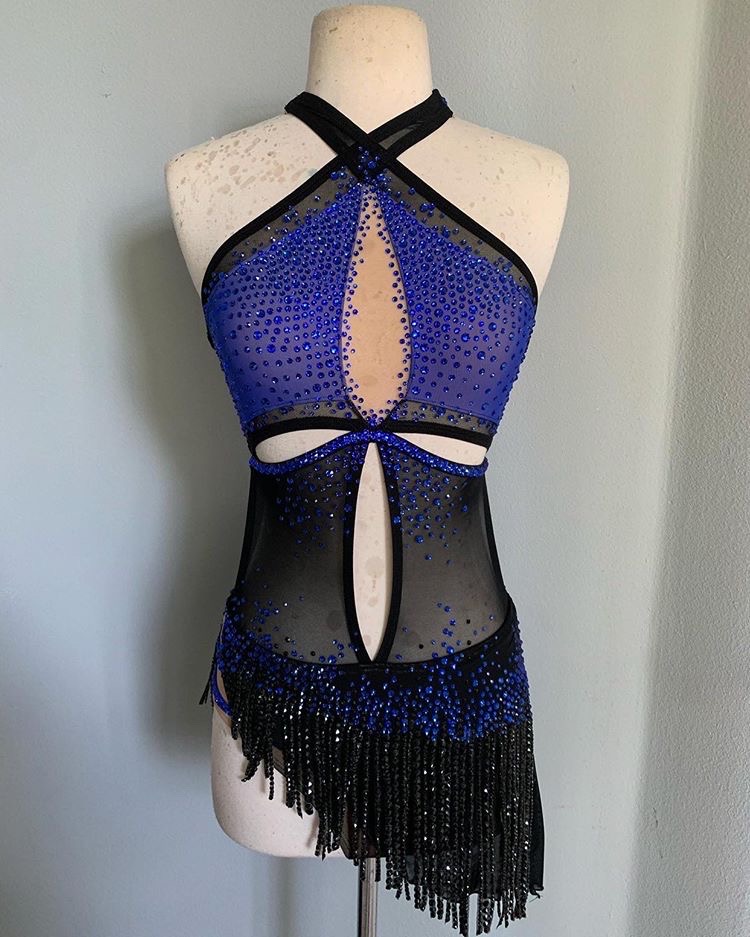 Here is a list of what she used for this special piece.
All Swarovski Crystals:
2088 16ss, 20ss and 30ss in Jet
2088 12ss, 16ss, 20ss and 30ss in Majestic Blue
WHEN ONLY THE BEST WILL DO!
Choose RhinestonesU.com for inspiration and Swarovski Crystals!
CREDITS
Strassing: To Die For Costumes/Black Label Design
Costume: To Die For Costumes/Black Label Design