Posted by Rhinestones Unlimited on Nov 27th 2019
Check Out This Great DIY gift idea from Christine Murphy Designs
S'well bottles are all the rage right now! Whether you are at the gym, in the library, or hanging with your friends at the local coffee shop; chances are you've seen someone toting around one of these stylish water bottles. Create your own blinged-out bottle by following the simple steps below and shine like a super hydrated diamond!
SUPPLIES:
Water Bottle
CG 500 Adhesive
Alcohol Wipes
Palette Knife
Swarovski Crystals in Crystal and Light Siam in a mix of sizes 48ss, 40ss, 34ss, 30ss, 20ss,16ss,12ss,10ss and 7ss.
PROCEDURE:
Step 1: Begin by making sure the bottle is completely clean. Wipe down with an alcohol wipe and let dry.
Step 2: Mix-up equal parts of CG500 using the palette knife, working in amounts about the size of a quarter. Combine adhesive for at least 30 seconds with the palette knife.
Step 3: Spread a thin layer of adhesive down the center of the bottle. Start by adding the largest crystals using the Crystal Katana, one at a time. Crystals will slide and move if there is too much adhesive on the surface of the bottle. (Tip: I like to lay the bottle on its side to work). Keep filling in smaller crystals, touching one another and mixing colors and sizes as you work.
Step 4: Continue adding sections of glue and crystals to the bottle, using the larger crystals first, filling in any gaps or holes in the design. Finish the bottle with sprinkling out the crystals at the edges.
Step 5: Let CG500 cure for at least 48 hours.
Step 6: Grab your glitzed up S'well bottle and have a sparkly day!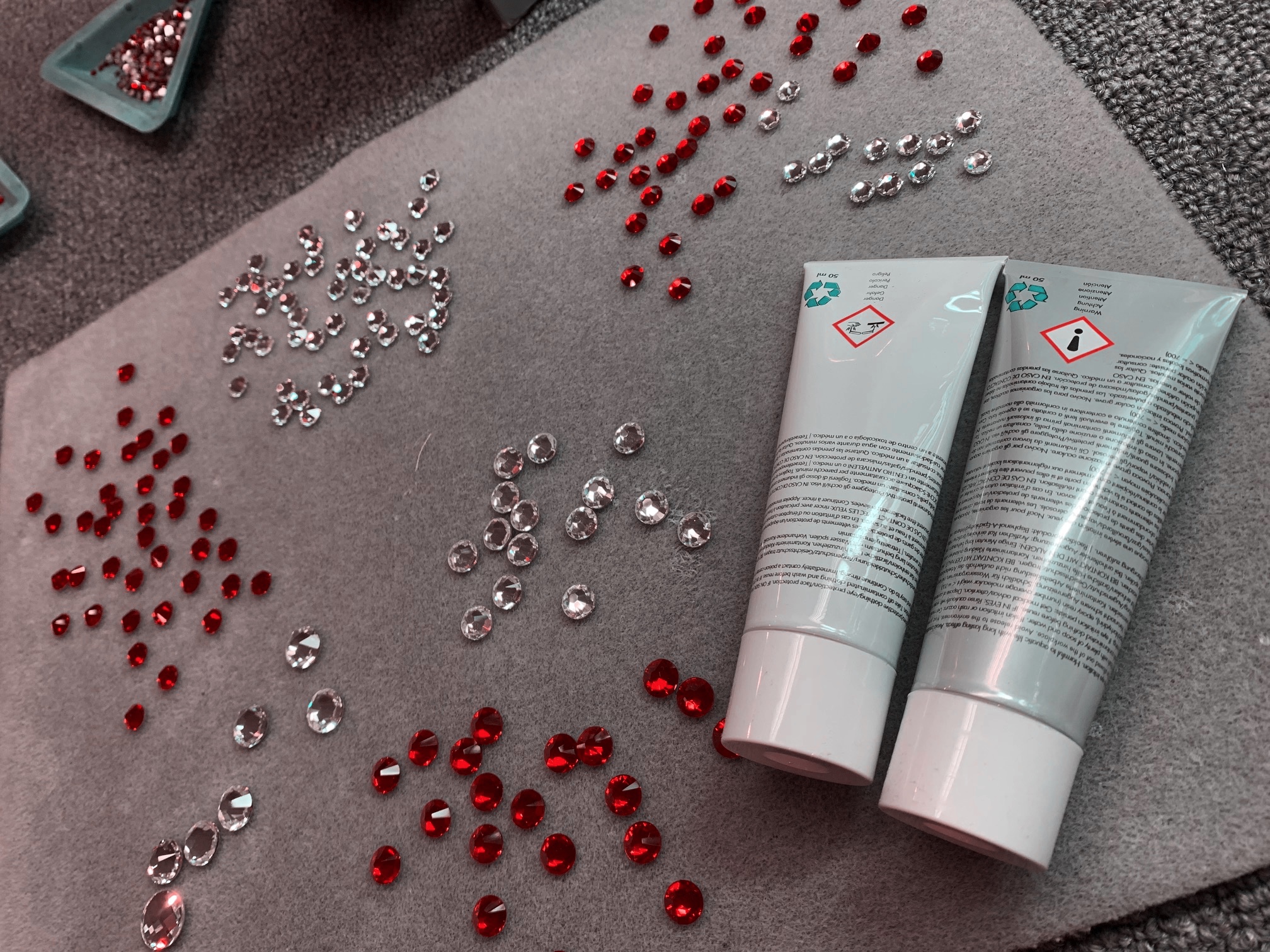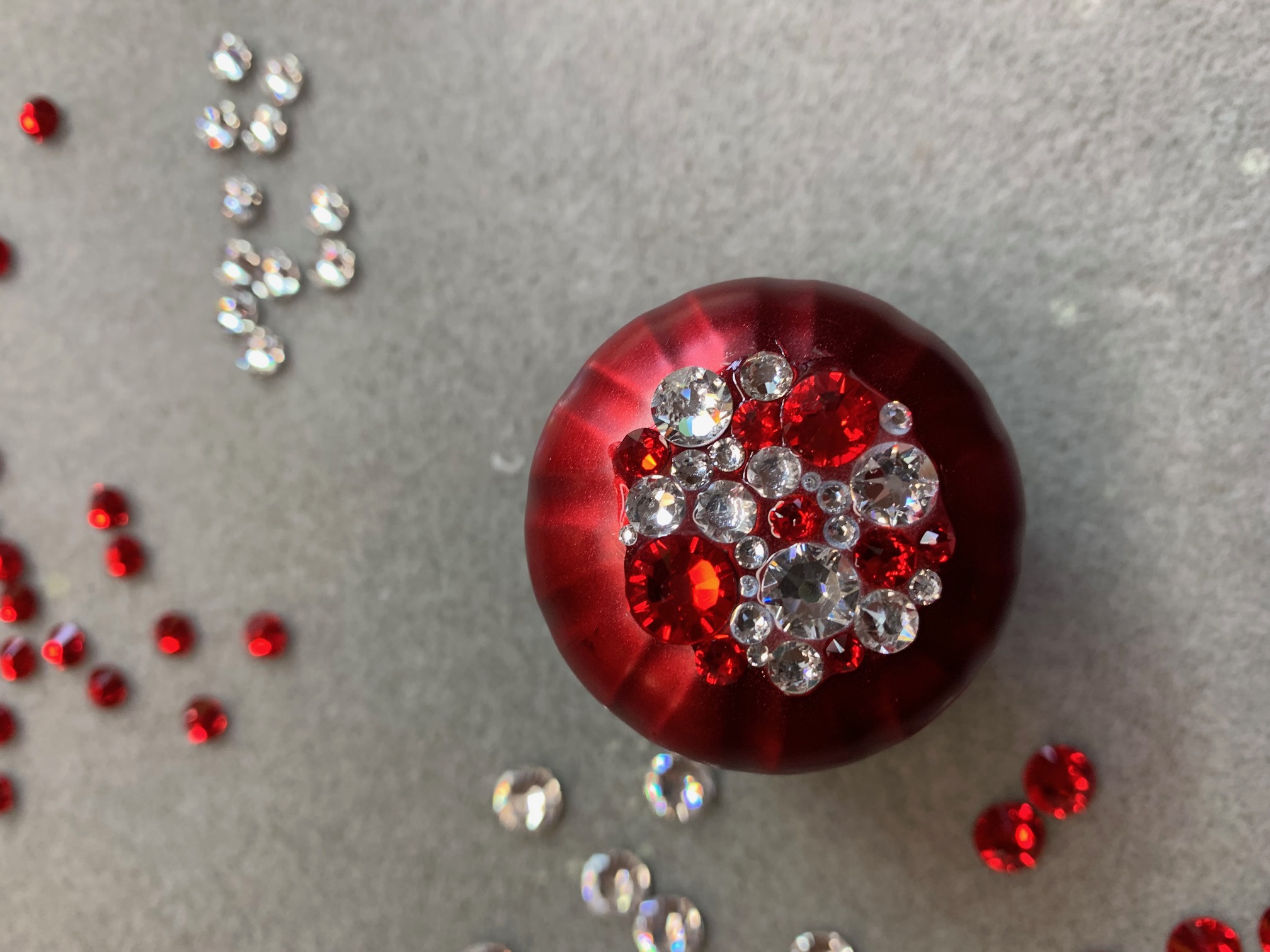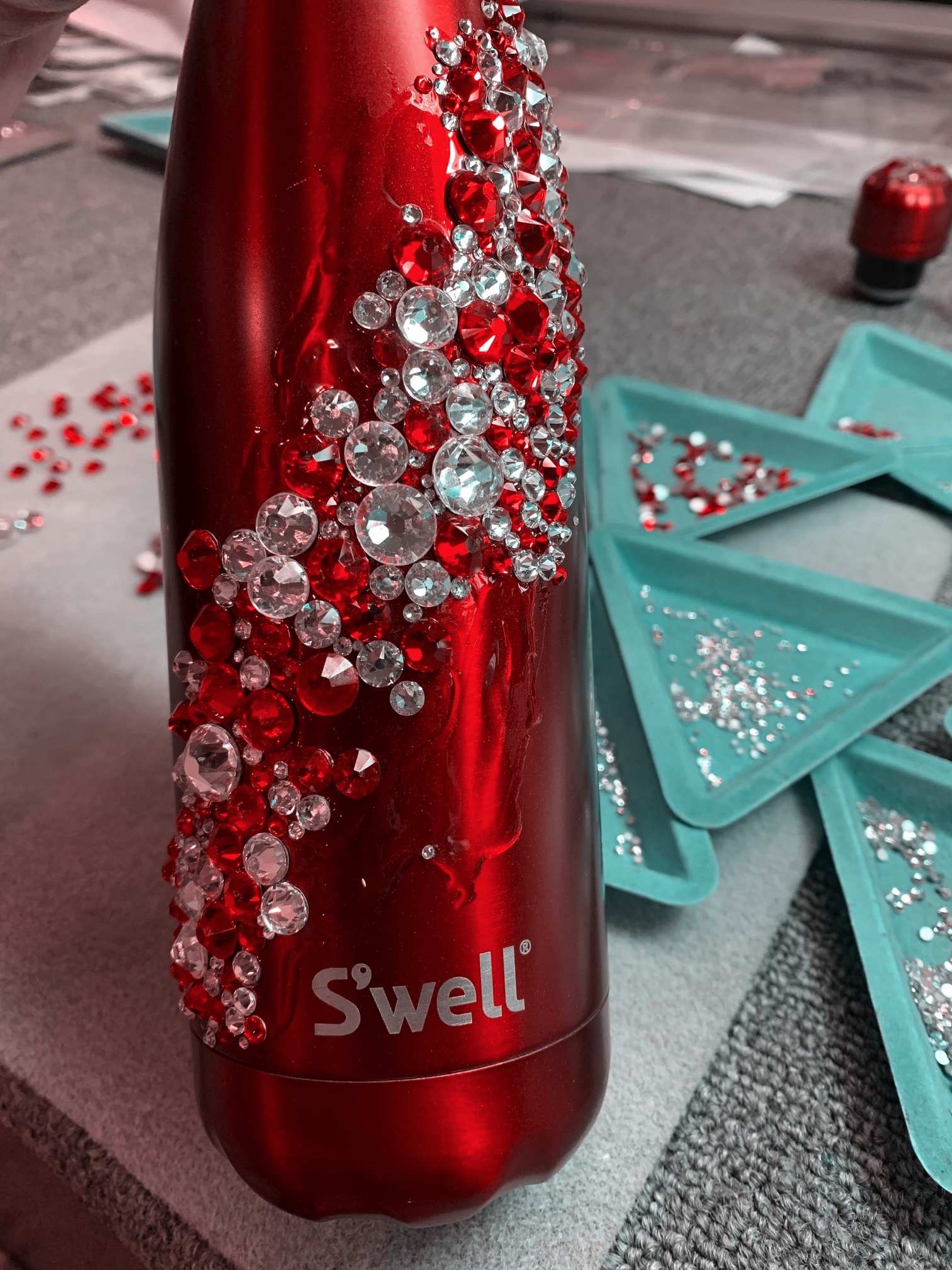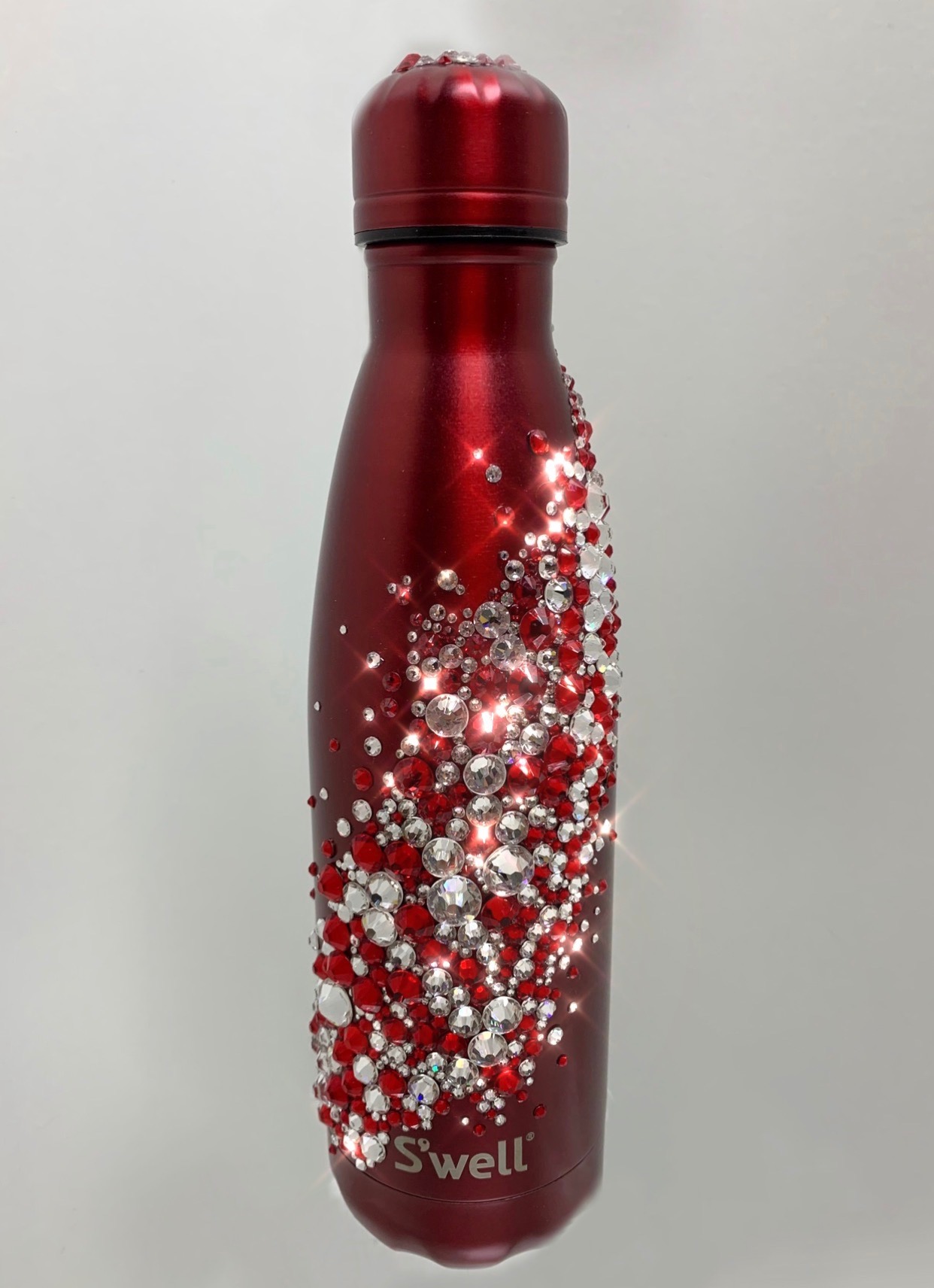 CREDITS
Strassing: Christine Murphy Designs