Posted by Rhinestones Unlimited on Feb 11th 2020
The Target Dollar Bin + Priceless Crystals = Cute Valentine's DIY Project!
With our current political climate, we decided to pick a DIY project that promotes something we need more of- CUDDLING! We picked up this "Let's Cuddle" sign for $3 at Target. Here is a fun and quick DIY project for one of your loved ones this Valentine's Day.
Skill Level: Easy Project Time: 45 minutes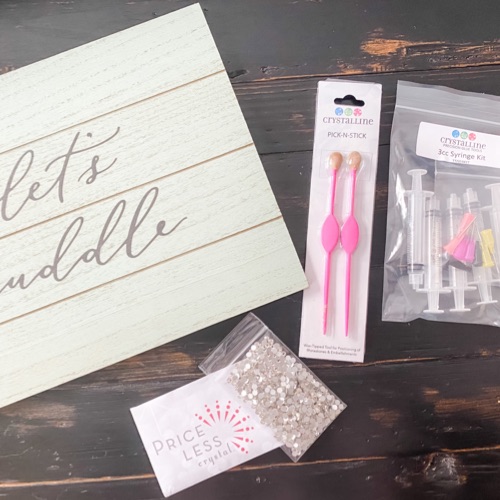 Supplies
Priceless Crystals in Crystal (Clear) 12ss
Crystalline Pick-N-Stick Rhinestone Pick Up Tool
Crystalline 3cc Syringe Kit Rhinestones Glue Syringes & Tips
E6000 2oz. Rhinestone Glue (not pictured)
Small piece of a paper towel (with ridges- not pictured) OR Crystalline Magical Tray (not pictured)
Added later to fill in: Preciosa Crystal 5ss Rhinestones in Crystal (Clear)
Also great for small font coverage and fill in: Swarovski Nail Art Multi Size Packs with 5ss, 7ss and 9ss crystals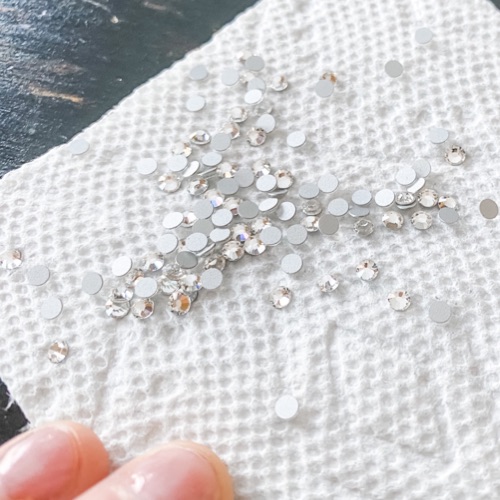 Place your crystals on a small piece of paper towel with ridges and give a gentle shake to help flip the crystals right side up. The Crystalline Magical Tray does the same thing and helps contain the crystal a little better.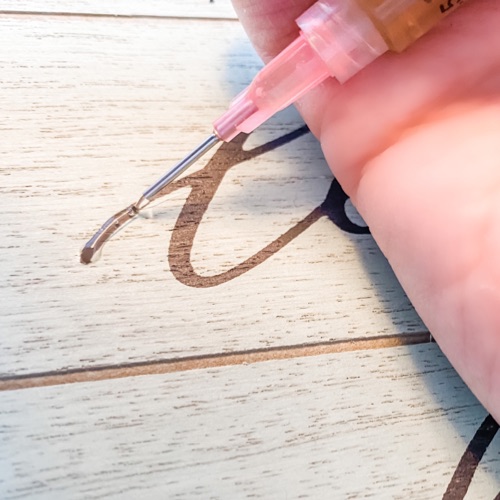 Squeeze some E6000 into the 3cc Syringe and squeeze the plunger to remove any air bubbles. Place one of the syringe tips on the edge and twist to tighten. Squeeze a small amount of glue along the line of the font that you want to crystallize. Only squeeze out 1-2" at a time.
Use the Crystalline Pick-N-Stick tool to pick up the rhinestones with a gentle touch. Cover the 1-2" of glue. Repeat until covered.
We used 12ss rhinestones on this project and when it was complete there were some spots that were not covered- mostly at the curves and corners of the font. We added 5ss Preciosa crystals in these areas which made the lettering look finished and easier to read. A Swarovski Nail Art Multi Size Pack which features 5ss, 7ss and 9ss crystals is also great for small fonts and fill in without having to buy a full gross of each size.