Posted by Rhinestones Unlimited on Mar 21st 2017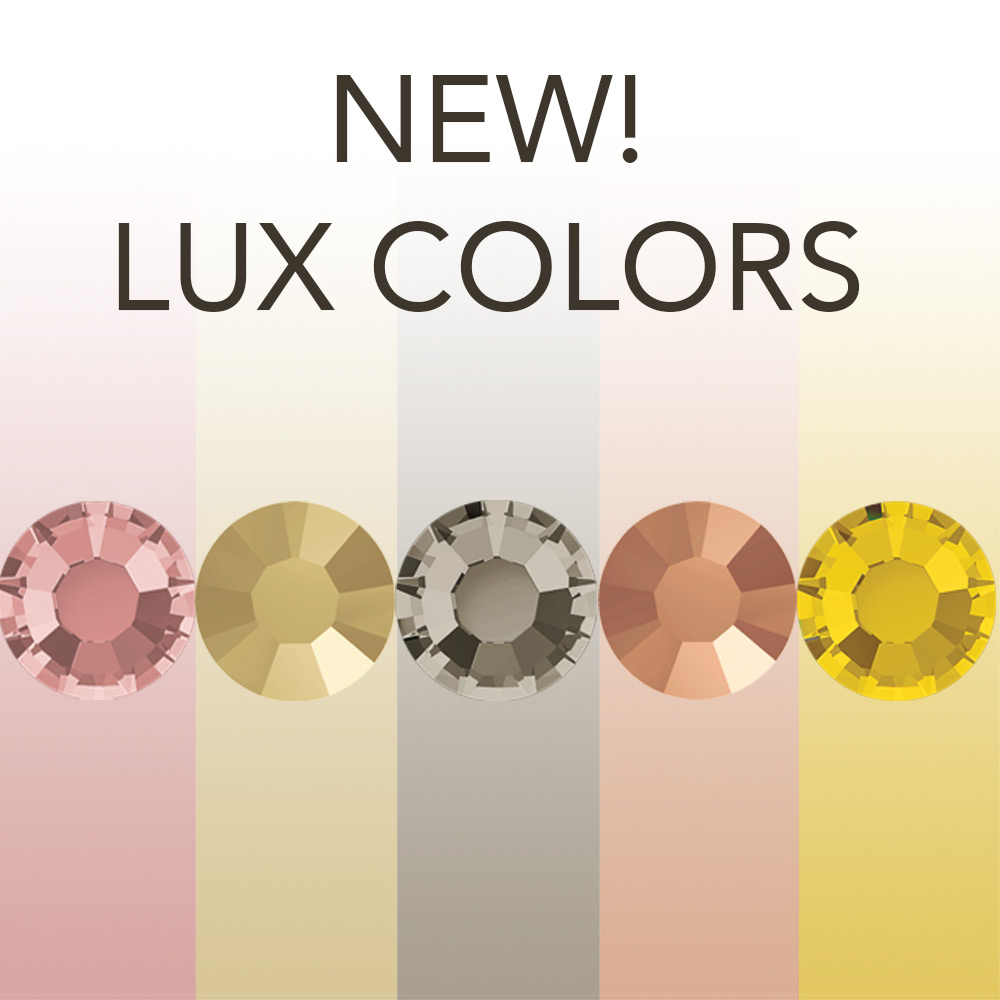 We're only three month into 2017 and we already have five new colors – and a new size- to introduce in LUX Austrian Crystal®. Where pink fades into yellow, we give you a sweet and sunny grown-up palette worth 24 carats: Desert Rose, Rose Gold, Metallic Light Gold and Sunflower are grounded with versatile Light Charcoal.
Of course you don't have to use all five of these new shades together- they exist to round out the spectrum for whatever colors your vision calls out for. But, seeing pleasing color groupings- especially ones that may not be as obvious- bring freshness and inspiration anew.
What better way to start the new year? And, if your new year's resolution includes saving money- well. Perfect! LUX Austrian Crystal® is the option for those with the refined eye for top-of-the-line Swarovski® crystal but perhaps not the budget. LUX is also made in Austria, and shares the highest standards of craftsmanship and excellence set by the area's generations of artisans.
LUX Austrian Crystal® is found only at Rhinestones Unlimited, and we are thrilled to showcase it's radiance.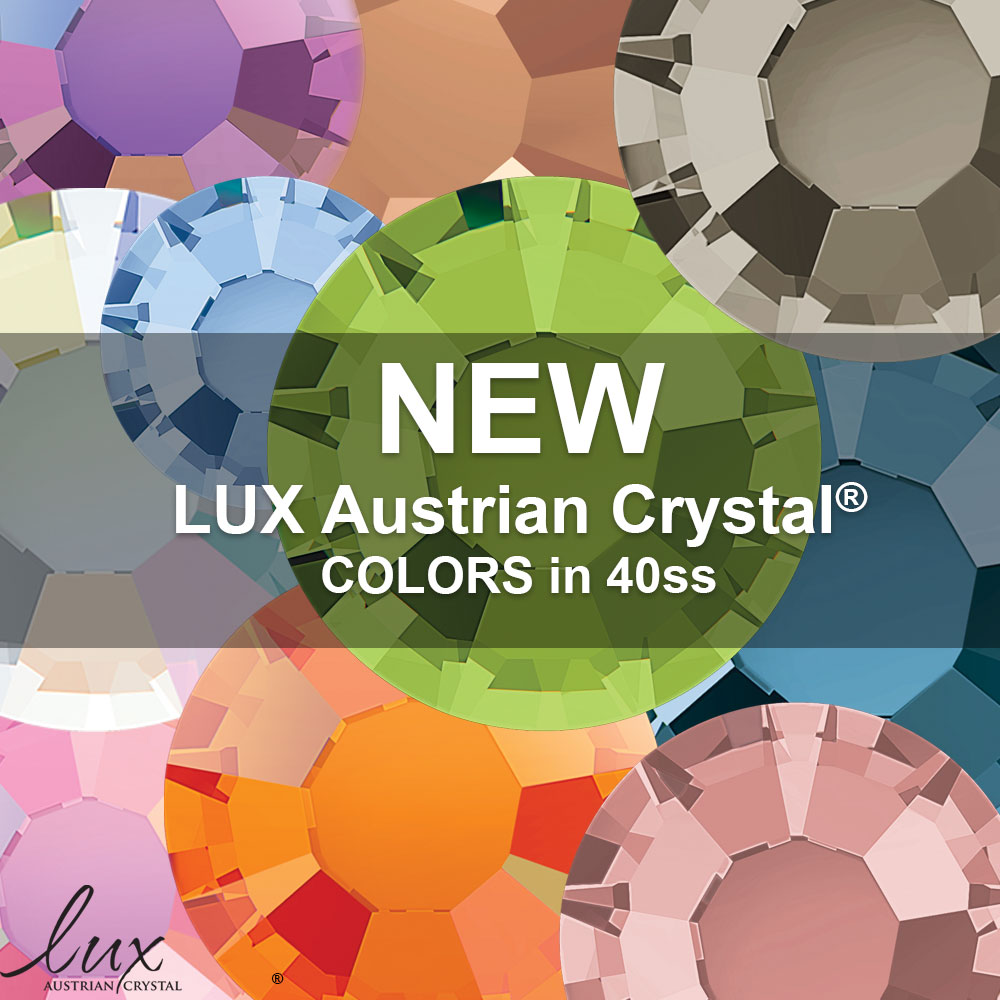 It's even easier to see the brilliance of this crystal in its new, bigger size: 40ss flat backs are now manufactured and stocked especially for you in over 50 colors! (Yes, the five up there are included. Don't worry- I got you.)
The full line of LUX Austrian Crystal® now includes the six most-used sizes in performance wear and over 80 gorgeous colors. -xo- Jemm
Rhinestones Unlimited blog author Jemm Stone is a multifaceted girl navigating our sparkly world with on-point insights. Visit our Blog to follow her thoughts as she highlights design trends, turns the spotlight on industry influencers and breaks down how-to tips like light through a crystal prism.