Posted by Rhinestones Unlimited on May 8th 2019
As we kick off our 2019 Sparkle in the Spotlight Swarovski Design Contest, we want to take a look back and the very talented designers who participated in our 2018 contest. Each of the designers created magnificent beauty with this personalized and passionate art form. Pair these works of art with the art of dance and some of the country's most skilled and accomplished dancers, it was our privilege to be a part of the process.
Meet Stephanie Woe
Growing up dancing in Minneapolis, one of the most competitive competition cities in the country, Stephanie Wise Olsen-Elm has seen the full spectrum of dance costuming. Stephanie Woe enjoys sharing beauty and joy with the dance community through her costuming. She brings a quality of allure to each piece she creates, with a feeling of elegance for each individual dancer always striving to make each client feel special. Stephanie, along with her husband Luke Olsen-Elm own and operate Summit Dance Shoppe a top ranking competitive dance studio in Plymouth, a suburb of Minneapolis, Minnesota.
Stephanie's 2018 Sparkle in the Spotlight costume is a stunning yellow beauty with large Swarovski crystal fancy stones, danced here by another beauty, Payton Meuwissen.
Meet Larkin Dance Studio
Founded in 1950 by Shirley Larkin, Larkin Dance Studio is a top ranking competitive dance studio in Maplewood a suburb of St. Paul, Minnesota. Now owned and operated by two of her six daughters Molly Larkin Symanietz and Michele Larkin Wagner, Larkin Dance Studio trains close to one thousand dancers including World of Dance finalists Eva Igo, Ellie Wagner and Ava Wagner.
Larkin has a large staff of teachers as well as costumers who are responsible for their innovative designs. Annie Sutter along with Jenny Raiche are responsible for their 2018 Sparkle in the Spotlight costume, featuring Swarovski crystal rock and thousands of tiny 2058 crystals, danced here by Ellie Wagner.
Meet Ignite Dance Connections
Kelly Clement is the owner & Chief Energy Officer of IGNITE Dance Connections. She designs, sources & dreams of costumes and has ignited dancers across the U.S. Dance is her PASSION. She is a choreographer, dance educator, costume-designer and dance judge with over 35 years of experience in this amazing artistic & athletic industry. After 15 years in Corporate America leading apparel merchandising & global production teams for a Fortune50 retailer, she ignited a spark to fill the need she felt as a teacher trying to find unique looks to set her routines on fire! IGNITE Dance Connections was launched in October 2015. She has pulled in talented pattern-makers & seamstresses to share their talents to make up a multiple BEST COSTUME award-winning team.
Kelly's Sparkle in the Spotlight costume featured Ovation appliques and a lovely pave effect created by thousands of hand placed 2058 and 2088 crystals. Ignite's costume is danced here by the gorgeous Katelyn Koemptgen.
Meet Elle Bauer Designs
Elle Bauer has professional and personal experience in all forms of design. Her experience is most rich in logo and branding graphic design and dance costuming. As a 'dance mom', Elle's passion and talent in costuming began when her daughter Chloe, now a member of the national champion University of Minnesota Dance Team, began competing. Elle's specialty is in the creative use of appliques and hand dying for a true one-of-a-kind couture costume for her clients.
Elle's Sparkle in the Spotlight costume features Ovation appliques, hand dyed DIY appliques, and Swarovski Majestic Blue crystals. Watch her costume danced by the lovely Laura Siegel.
Meet Ilogear
Liz Nieves, the founder and designer of Ilogear started with a desire to build a company that creates modern, exciting and high quality dancewear and activewear. She achieved this goal with award winning styles that her customers love to wear. Ilogear's leotards, biketards, unitards, sports bra's, leggings and tops are made of the highest quality fabrics and exclusively manufactured in the USA at their Miami, Florida facilities. Their unique designs, colors and the long-lasting quality stand apart from other cheap imported mainstream products and have created a lot of buzz in the market.
Their happy customers range from little ballerinas, to professional dancers and cheer-leading squads such as the Miami Heat Dancers, Miami Marlin Energy Team, University of Miami Cheerleaders, Fusion Dance Troupe, South Miami Charmers Dance Team, Lourdes Dance Team, and many more.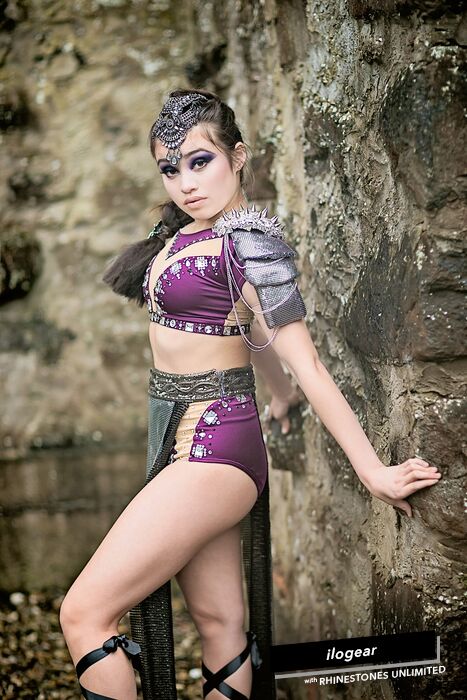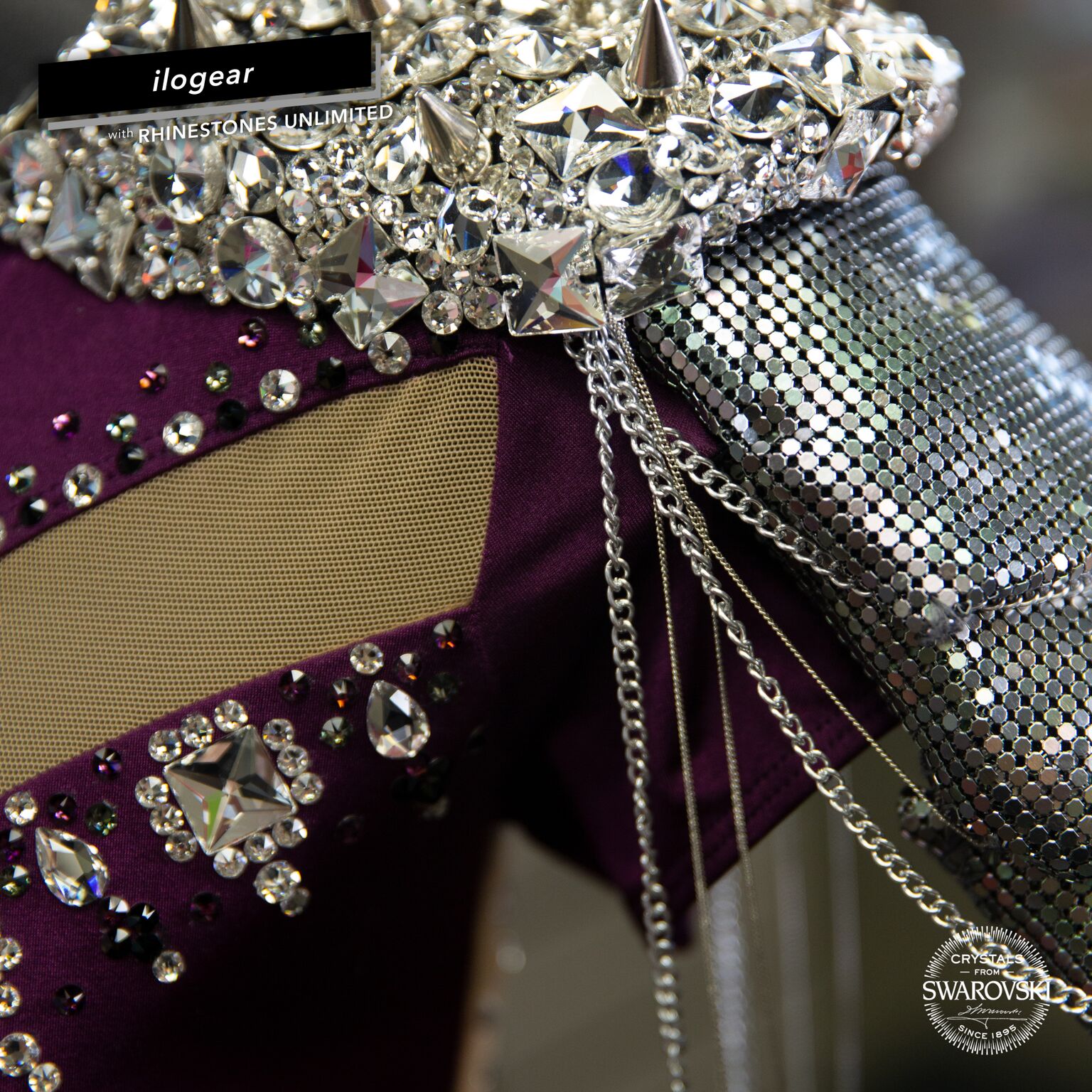 Meet the 2018 WINNER Christine Murphy
And without further a-do, the 2018 Sparkle in the Spotlight winner Christine Murphy danced here by the beautiful Kayli Ortega. Click here to read more about Christine Murphy.