Posted by Rhinestones Unlimited on Feb 1st 2021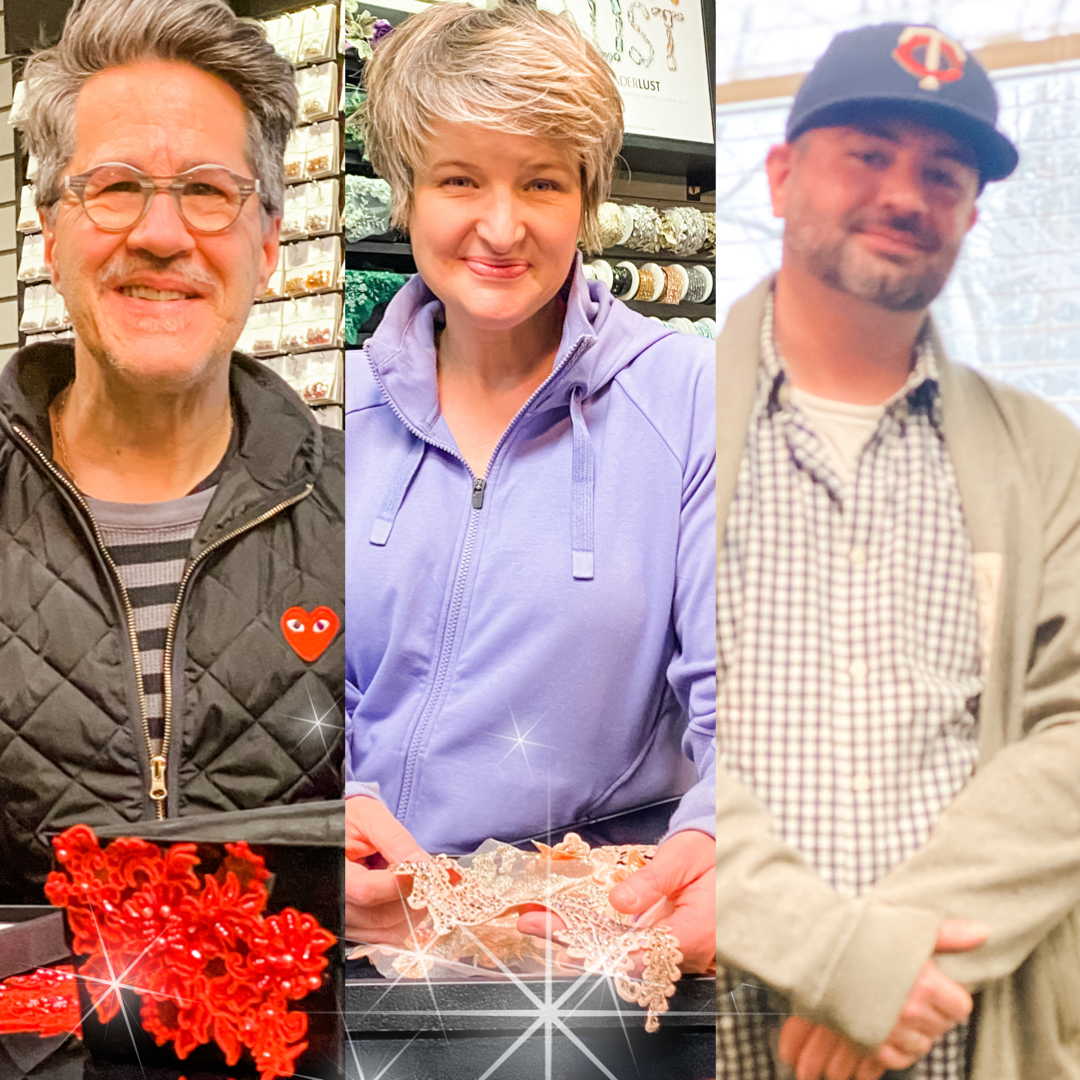 A SPACE FOR CREATIVITY
We welcome you to visit our creative showroom and design space near Minneapolis, Minnesota. We love selecting crystals, appliques, trims, and jewelry as we help design the perfect stage ready ensemble. Bring your fabric, mood boards, sketches, music and creativity and lets have some fun!
COSTUME DESIGN
We have such great people who want to help you design! Dance and figure skating teachers, seasoned dance moms, and new to our staff in 2021, Lyle with credits from Alvin Ailey to the Dayton's/Marshall Field's 8th floor auditorium shows. We love to create and we look forward to working with you on your creation.
APPLIQUES TO INSPIRE
For extra inspiration, we offer a beautiful selection of appliques for your costuming projects. Most of these styles are limited edition and not available online. These appliques can be used as is, or can be embellished further with our amazing selection of crystal colors, sizes and brands.
UNLIMITED RHINESTONES
We proudly distribute Swarovski, Maxima Crystals by Preciosa, LUX Austrian Crystals or PriceLess Crystal. The beautiful array of hundreds of colors along with the four brands will allow your design to come to life while staying within budget.
DESIGN SATURDAYS
Every winter during the height of costuming season, we offer extended showroom hours each Saturday from 10 am- 3 pm. While our entire staff is not available for phone consultations and warehouse shipping and receiving, several of our design and customer care team members are available for consultations and to place orders for Monday pick-up or shipping. Please stop by or make an appointment for a more dedicated design experience.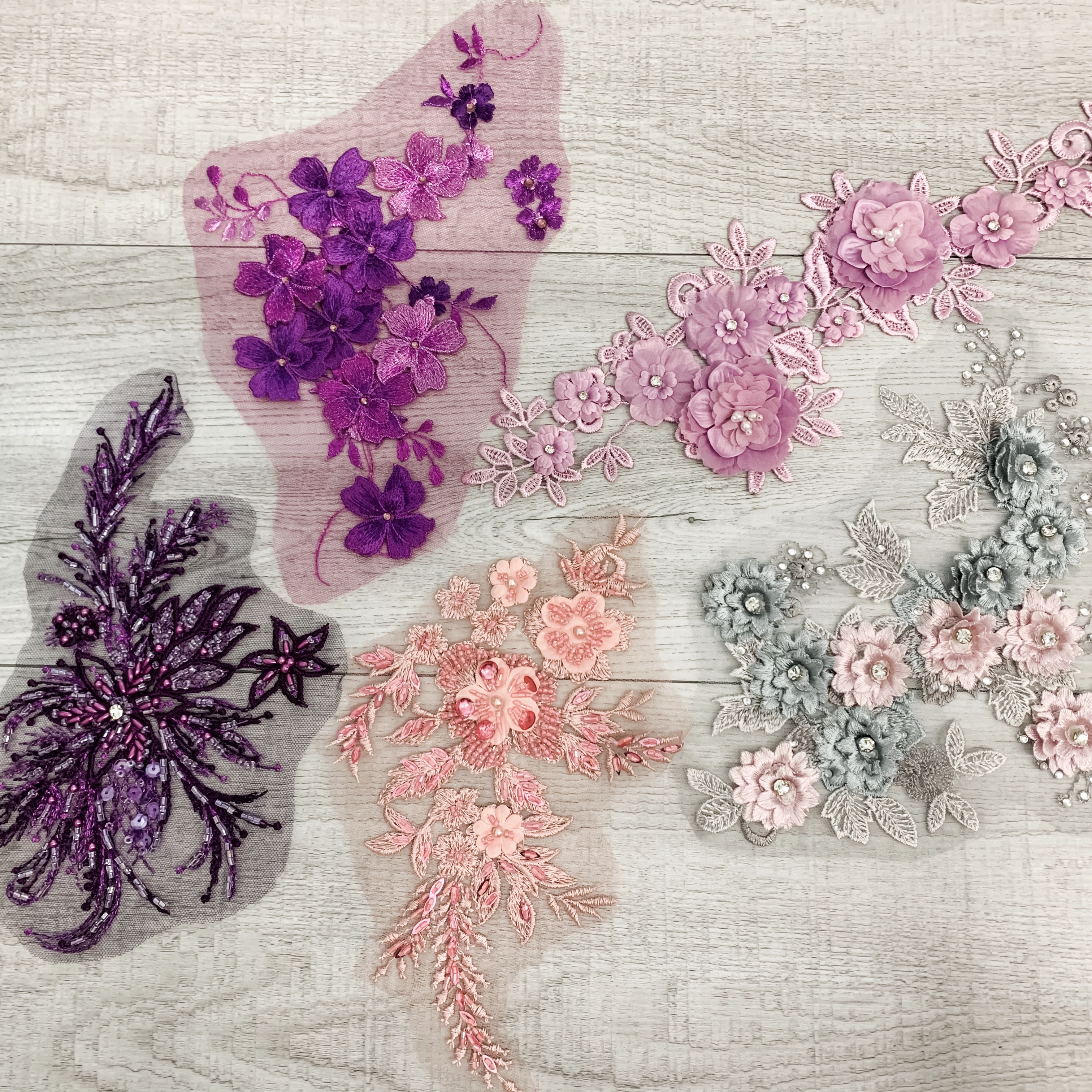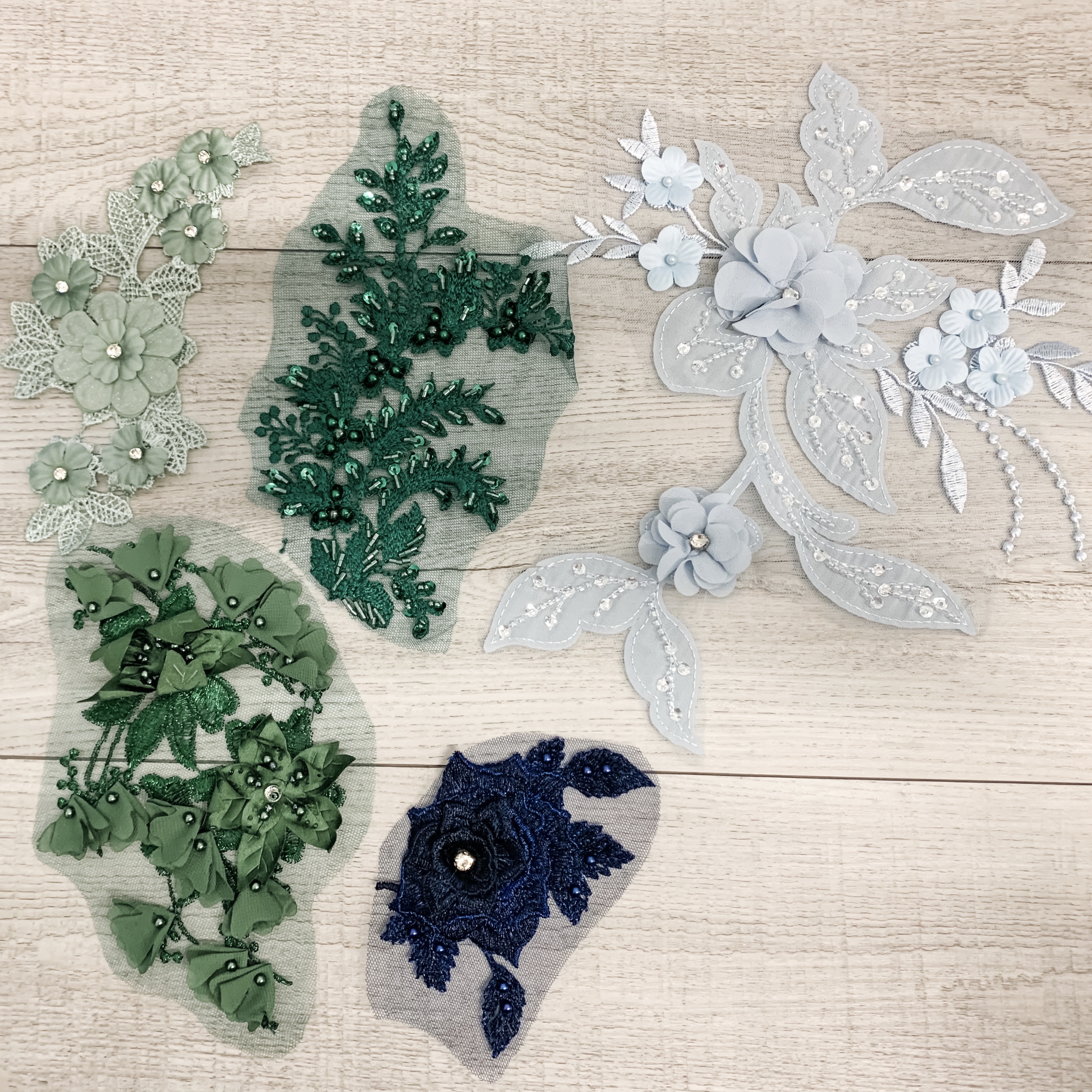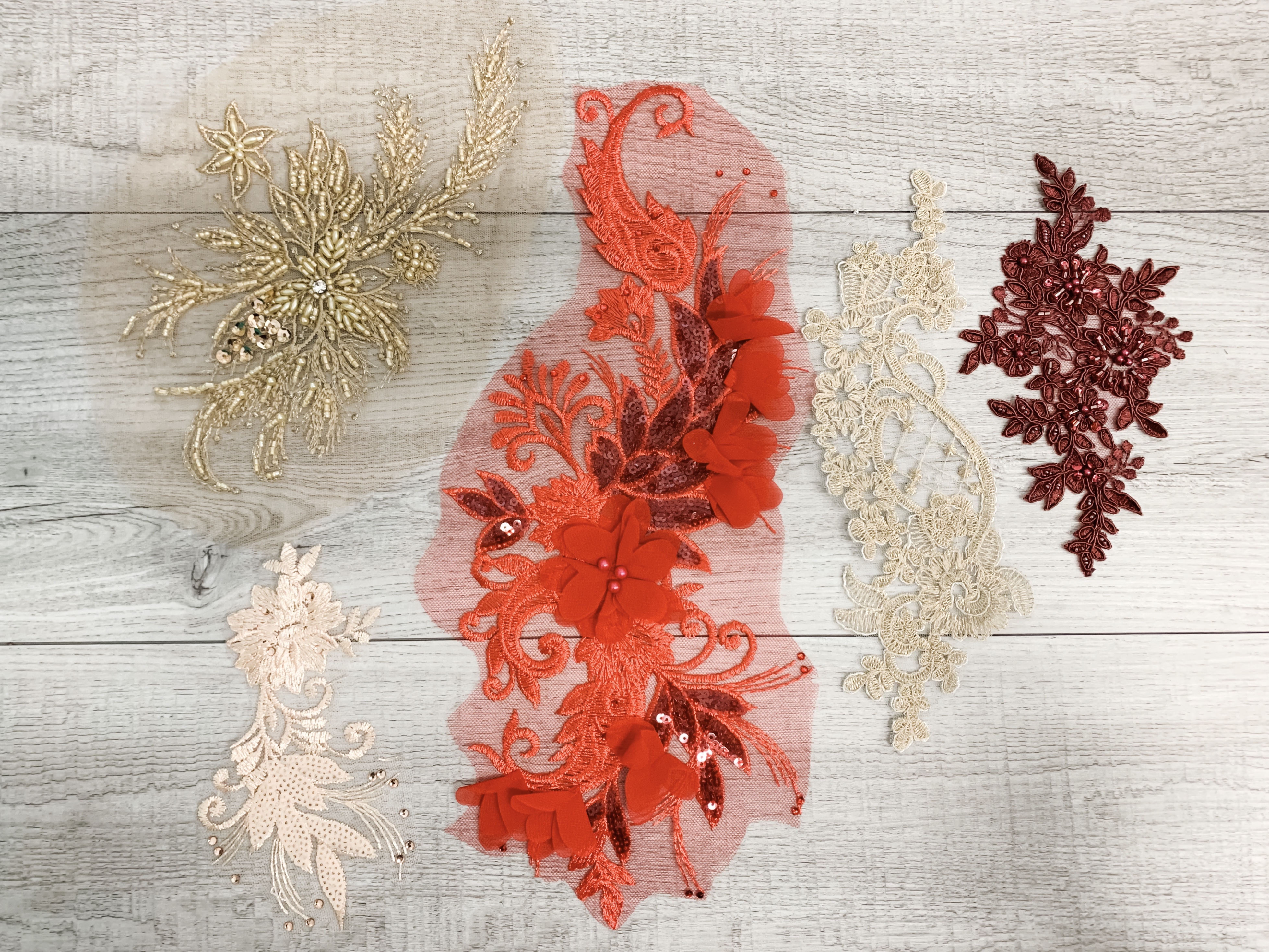 A
SHOW OFF YOUR CREATION
We love to see your final creations! Please tag @rhinestonesunlimited on Instagram or send us a photo and/or video by direct message on Facebook or Instagram. It is so fun to see these costumes in action- it is why we do what we do!
Millie Kenton from Dancin on Broadway in Maple Grove, MN is in this gorgeous two piece musical theatre costume with beautifully embellished blue and pink DIY appliques from our showroom. Then, our very own, Julia, strassed this costume with Swarovski Crystals to add even more sparkle.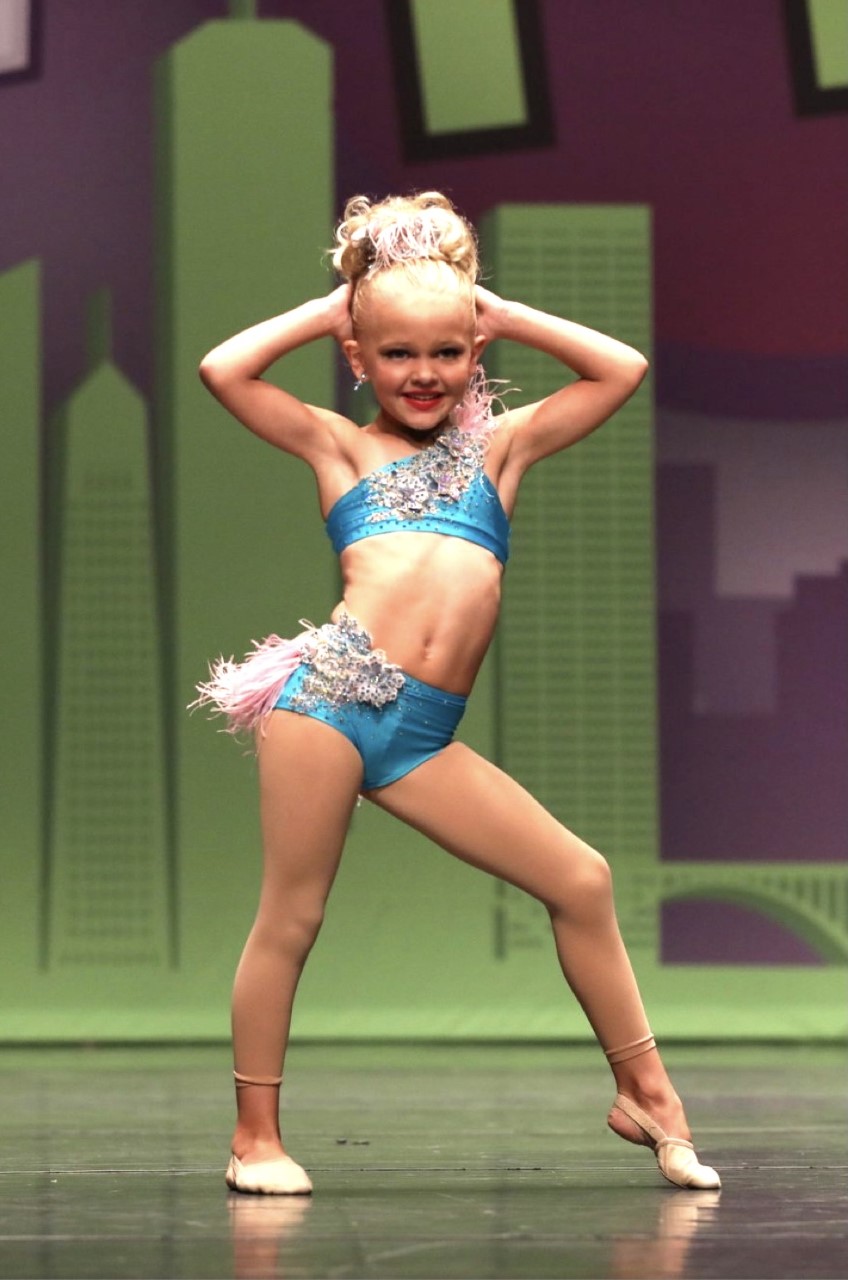 Wayzata Dance Team from Plymouth, MN added these lovely burgundy appliques from our showroom to their costumes, along with the ever favorite black DIY appliques in black in Vinca and Viola that are both available online.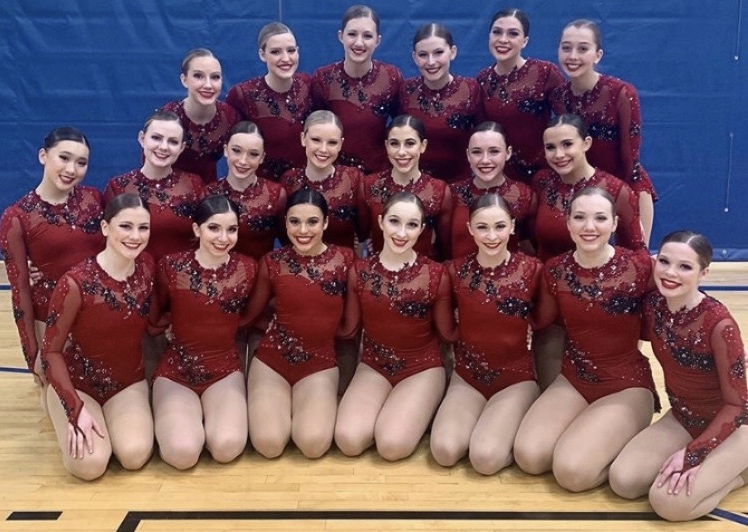 Photo Cred: @mattebphoto @mndancenewsA
Here is another example of appliques from our showroom highlighted here. These white appliques were hand sewn on this beautiful white costume made by the talented To Die For Costumes. She then adorned the appliques with Swarovski Crystals in Crystal AB.