Posted by Rhinestones Unlimited on Dec 4th 2019
CRYSTAL ELECTRIC LACQUER PRO DELITE EFFECTS
We are beyond thrilled to introduce this new color line! You have asked, we have asked, and Swarovski has listened; neon electric colors with the DeLite coating- these are definitely our favorite colors to come along in a while!
It all dates back to 2005 when we traveled to Swarovski headquarters in Wattens, Austria. We were asked by some key leaders, "what product needs or trends for your customers can you identify?". We had one answer - HOT PINK! We used to sell a lot of neon flat sequin, especially hot pink, because there wasn't a great option for all of those neon dance costumes. Recently we were looking at some old costumes and they were covered in hot pink sequin and crystal clear Swarovski flat backs. This used to be the only option.
Last year at this time we launched the Electric colors. While we were excited about the neon color pallette, our response was, "great! but now it needs a coating to make it sparkle more". So, you can understand our excitement - it has been a long wait for this amazing line of crystals.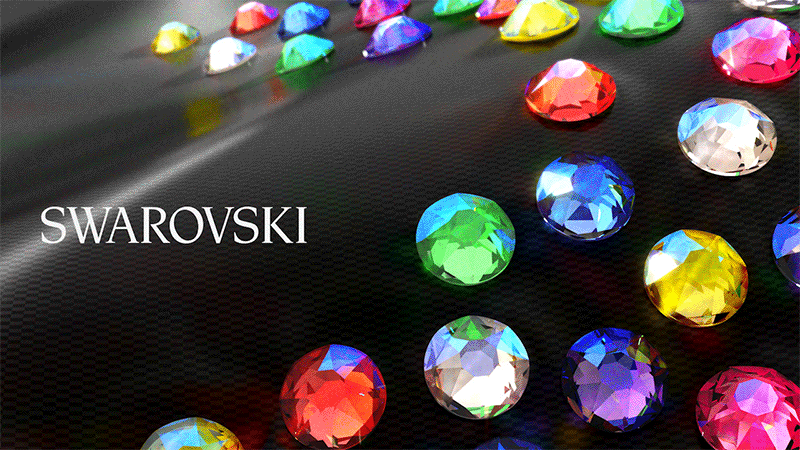 These new sparkling colors are primed to steal the spotlight! Watch RhinestonesU.com and @RhinestonesUnlimited on Instagram and Facebook for the anticipated arrival in our warehouse in the next few weeks. Start planning those neon costumes now; the Electric DeLite colors will be available in 12ss, 16ss, 20ss and 30ss just in time!
Electric Blue DeLite Electric Green DeLite Electric Orange DeLite Electric Pink DeLite
Electric Violet DeLite Electric White DeLite Electric Yellow DeLite