Posted by Rhinestones Unlimited on Sep 20th 2017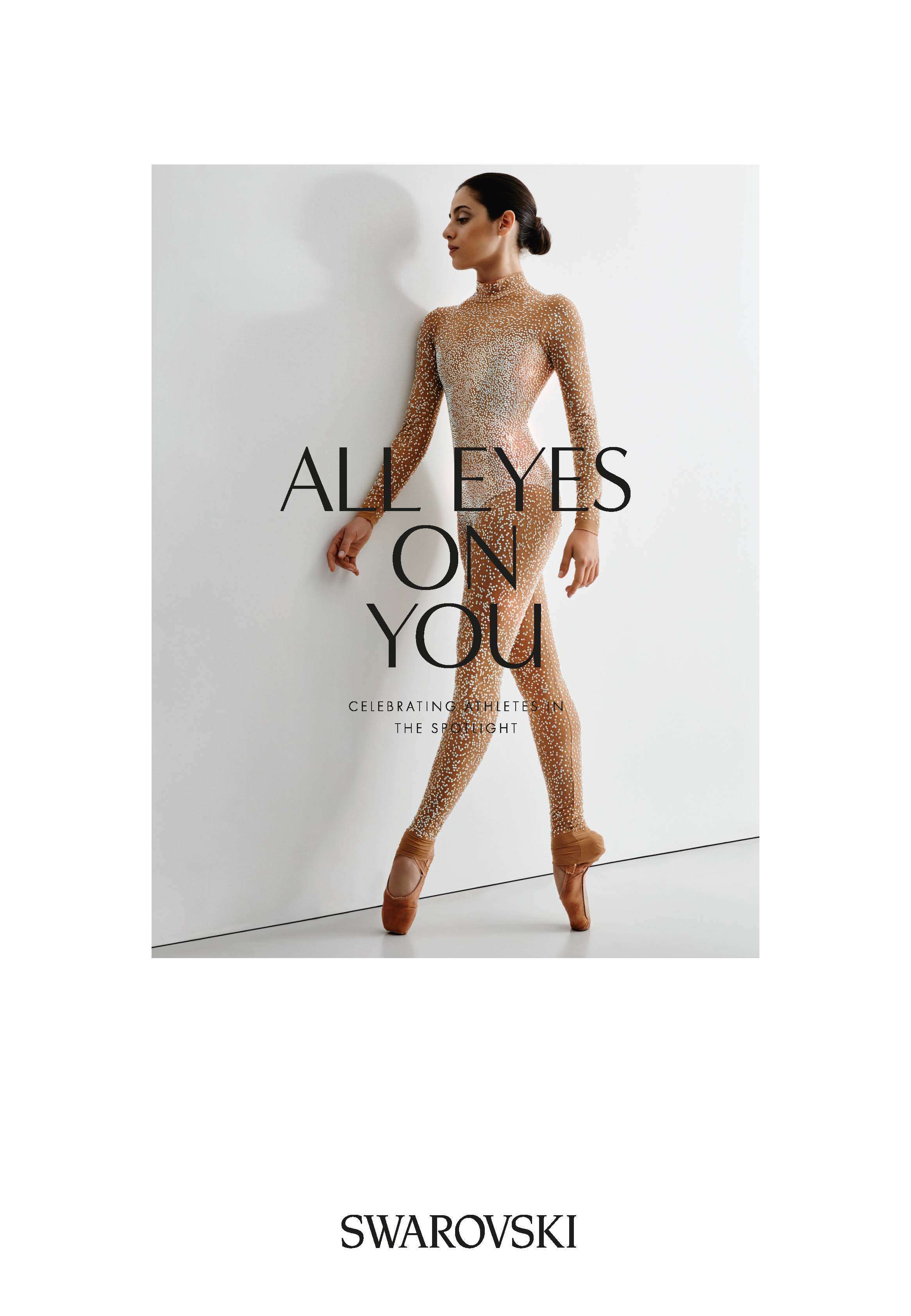 There is a time for humility. There is a time for reserve. And, then, there are times when you celebrate all you have accomplished! We all know that progress takes a lot of work and a lot of dedication; why not take some time out to be proud of it?
As we approach 20 years in business at Rhinestones Unlimited, it's time for us to pat ourselves on the back- without humility or reserve- for being recognized by Swarovski® as an industry influencer. "At Swarovski, we settle for nothing less than perfection. Since our very inception, we have inspired movers & shakers, freethinkers & icons, and they in turn have inspired us to create an ever-better product to light their way in and out of the spotlight." -Markus Langes-Swarovski, member of the Swarovski Executive Board This quote comes from a printed publication Swarovski put out earlier this year, "All Eyes On You", which celebrates the world famous crystal in performance industries- and some of the world's most elite costumers within those industries. Rhinestones Unlimited…that is to say, WE…are featured in this publication for our authority and leadership in Dance costuming.
Our performance-based products sold under the Ovation Performance Jewelry & Accessories™ mark, all feature Swarovski crystals and are, in part, what caught the attention of the manufacturer during Austria's push into dance markets in the past couple years. It starts with RU's co-founder and president, Angie Peery, who has continued her career as a competitive dance teacher at a nationally acclaimed dance studio even while launching and presiding over Rhinestones Unlimited for the last two decades.
"Following Swarovski's lead, we also aspire to for nothing less than perfection when bringing new innovations, services and solutions to the market. We aim to always stay a time step, chassé and kick ball-change ahead by adding value through design help, customer care, selection and custom solutions for YOU, our people, dance teachers, costumers and studio owners! -Angie Peery-President of Rhinestones Unlimited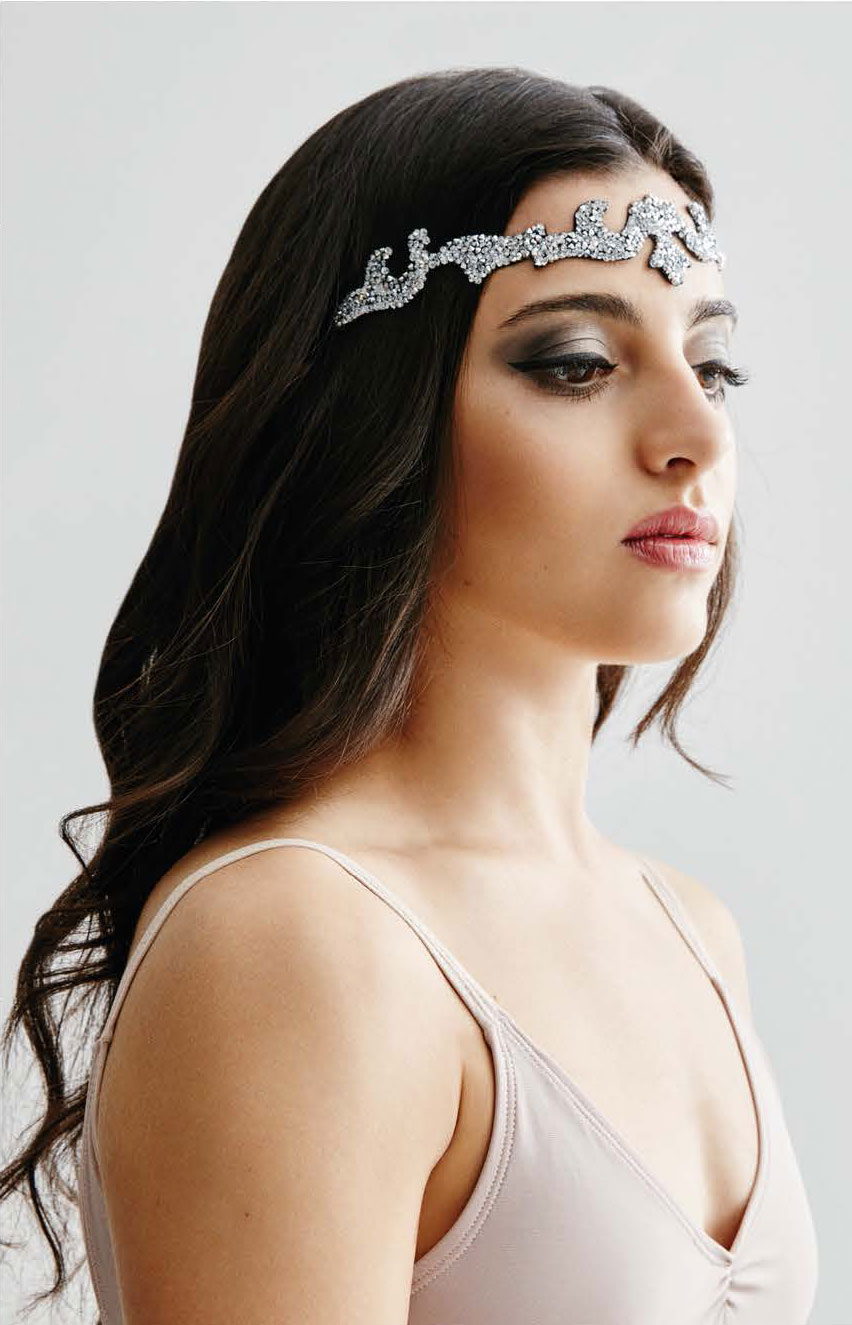 With Angie's insight, the careful attention of family members in customer service and operations and passionate employees who represented myriad performance markets (including theater, ballroom dance, equestrian competition, school dance teams and more competitive dance than you can shake a stick at), what began as a "side business" filling a niche market that hadn't yet been served eventually attracted the attention of the world's leading crystal manufacturer.
The feature in "All Eyes On You" shows an original lyrical or contemporary ballet costume designed by Angie, a collaborative process that included a color sublimation by Deb Erickson at The Line Up that moved in ombré through grey blush and cantaloupe. The dress was then strassed with Swarovski crystals by Christine Murphy Designs in her signature style. The dress is stunning as it moves in still shots over the pages. But, the dress is just a symbol of the larger idea: that Swarovski- a household name in luxury for 120 years- picked little old us to be the leading face of an entire industry. Us! It's like being the crush object of Brad Pitt or Johnny Depp.
Not only were we commissioned for the publication, but within the past 10 years, Swarovski has come to us to help them introduce the Xilion Rose 2058 to the dance market, to pioneer small crystal packaging solutions to the Nail & Beauty market and launch a new selling concept with accessories for Ballroom Dance. Incredible as it may seem sometimes, the fact is that we did something right to earn their attention and hold their trust in our insight.
Swarovski prides themselves on their innovation, always four steps ahead, breaking new ground, starting something that has never been done before. And, doing it well! Those qualities are what they look for in the artists and organizations they work with around the world. So, I guess we have some big reasons to be proud of ourselves after almost 20 years. And, you helped us get there. Thank you to our creative, passionate and loyal customers for inspiring us to… "Stets das Gute verbessern!" or "Continuously improve the good!" -Daniel Swarovski I-Founder of Swarovski