Posted by Rhinestones Unlimited on Jun 12th 2019
Rhinestone Trims & Jewelry for Custom Dance Costumes
It's summer. Recitals are over. Nationals are approaching and your motivation may be more focused on pool time than costuming those new solos or special group numbers for debut at nationals. You want a little sparkle, something special but really don't want to take away from sunning and finally having some time to put your feet up. Well dear ready, here are some QUICK SPARKLE FIXES - we've got your back!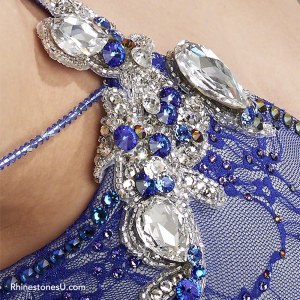 This crystal applique has been customized! 3D shapes in coordinating shades of blue have been glued right on top of the applique to blend the costume's color and style.[/caption] Well, now the goal is to eliminate excess and find the simplest solutions that still communicate the fantasy performance you envisioned. I have two answers:
Crystal appliques

. Put a lot of sparkle down in one simple application. They're flexible, they're pretty, you can glue them on or sew them on. If you want to cut them at all, first apply Fray Check or a watered down glue to the cut line, and let it dry before snipping through the threads that hold those beads in place.
Performance Jewelry

. Oh, girl. Complete your envisioned stage look and add a polished visual presence with accessories. They extend the costume to the top of your head, your fingertips and toes- but, they do it quickly and with little expense. Our Performance Jewelry line is filled with classic but versatile styles of crystal accessories that were developed especially for sparkle and strength on stage. Check out the

earring styles

made with Swarovski crystal, available in over 40 colors, and the

sterling silver Performance Earrings

for sensitive ears. There are

chokers

to frame your face,

bracelets

to jazz up jazz hands and unique headpieces to add a character element.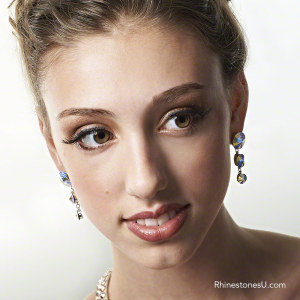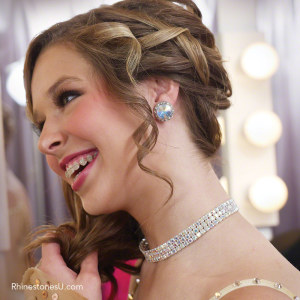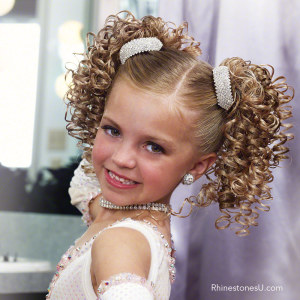 See? I just saved you all that work. Take advantage of the products at Rhinestones Unlimited that are already finished for you. We've probably heard of every rhinestone emergency in the book, and we have solutions like these to help you fix them. Take a deep breath and grab your sunscreen…let us help get your performance sparkling.
-xo- Jemm
Rhinestones Unlimited blog author Jemm Stone is a multifaceted girl navigating our sparkly world with on-point insights. P.S- Want the best of both worlds? We even have crystal applique Performance Jewelry. Ta-daaa!!