Posted by Crystals for Nails on Mar 9th 2023
In a world where Kate Bush is topping the charts, and 80s fashion is the latest micro-trend, there's never been a time to rock metallic nails. If you're looking to nail this trend, we at Rhinestones Unlimited salute you. Let's look at a few inspirational photos to get your creative juices flowing.
Metallic Nails Inspirations
Tim to rock your inner rock-glam goddess. We are gobsmacked by these metallic looks and hope you are, too!
Go Big or Go Chrome
One of the easiest ways to achieve a metallic nail is to start with this highly pigmented base. Chrome nail polish or powder looks great on all nail shapes - from squoval (a cross between square and oval) to a coffin (pictured in the following image!) And with so many color options, you can create almost any look you imagine.
Pretty (and Powerful) in Pink
These chrome nails play with textures and patterns for a powerful, bold look. And adding plenty of rhinestones on nails makes the whole design come to life. It's easy to recreate this look at home with pink chrome nail polish or powder, crystals for nails, and the right tools and glue.
Metallic & Matte French Manicure
Look, here in 2023 - anything goes. We absolutely adore this matte-base metallic french manicure. Chrome nail polish may be in vogue, but a solid matte look never goes out of style.
Want to take this look to the next level? Add gold rhinestones to your ring finger nail. Whether you explore the minimalism trend or cover the whole nail in crystals, it's up to you.
Metallic Minimalism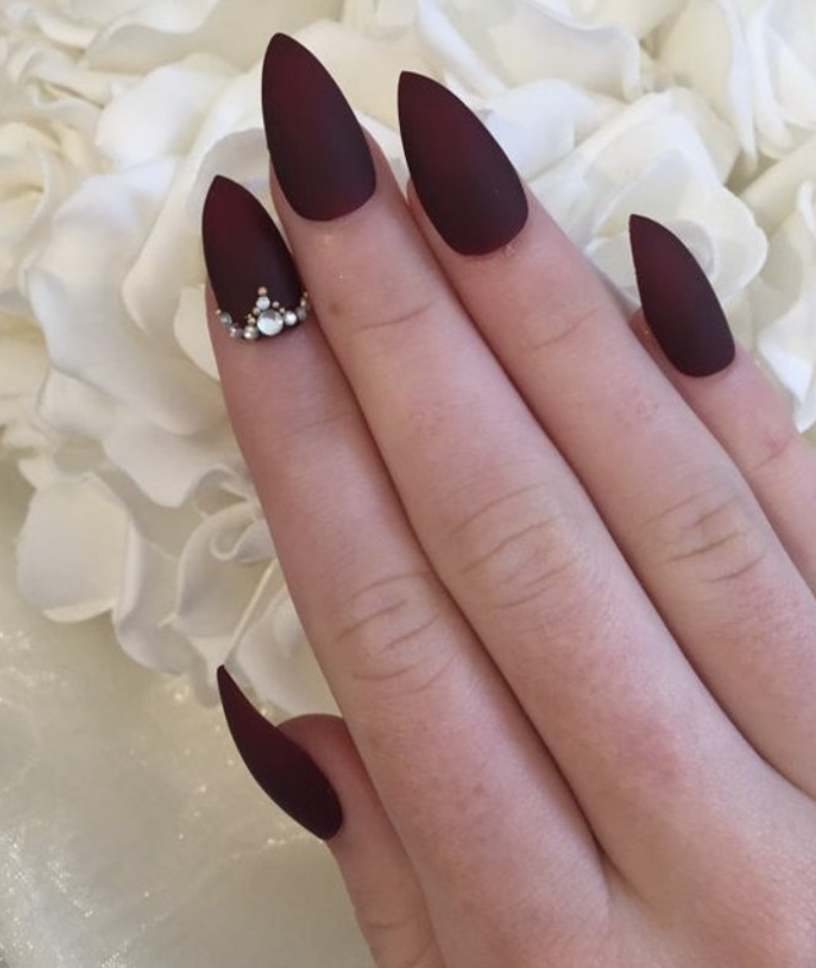 One of the biggest trends at the moment is "metallic minimalism." Nail connoisseurs are opting for sparse metallic accents that make a statement. Try using only a handful of rhinestones for the look and see how you like the outcome.
Pro-tip: This style features a matte base, but you could easily pull this off with a chrome look.
Styles for Short Nails
We live for a smart, stylish, short nail design. If you're one to keep your nails short, why not try this intricate design. Its blend of geometric boldness and femininity is trendy right now.
Bonus Look:
This purple and black metallic look uses a coffin shape and a rhinestone strip to make a statement. Obsessed.
Crystals for Nails for Days
It goes without saying that we love creating beautiful crystal nail designs. Are you craving more rhinestone inspiration? That's why we're here! Stay connected to our Crystals for Nails Instagram for the latest looks.
If you need DIY help, you can always check out our resources. Take a peek at our tips for applying crystals for nails at home.
-until next time, rock on-
Jemm
Jemm is our resident Rhinestones Unlimited blogger and nail enthusiast. A child of the 80s, she's been rocking metallic nails for more years than she cares to admit and listening to Kate Bush longer than you.