Posted by Rhinestones Unlimited on May 28th 2020
Sparkle in the Spotlight 2020 - Anicca Esthetics
This is our 3rd year with this exciting dance costume creating competition, Sparkle In the Spotlight. This year we partnered with Swarovski and tied in the competition into their Crystals Around the World campaign, which invites you to embark on a 6-month journey around the world to celebrate Swarovski's 125th anniversary. Each place we visit will bring new inspirations and sparkling color combinations. We will explore how color combinations act as a global identifier - just as a flag does for its country.
Second stop in May is Ireland and this incredible design comes from one of our our ambassador's Kelly Lafavor of Anicca Esthetics. She is the sole owner of Anicca Esthetics and has been a makeup artist for over fifteen years in Bloomington, Minnesota. She is an Advanced Practice Esthetician and an artist with painting as a preferred medium. Education in art and design has given her a keen eye for form and fit, with an emphasis on highlighting features that you want to shine on stage. She didn't have to travel far for inspiration for this costume design. In fact, her mother's side of the family is from Sligo, Ireland. When she thinks of Irish dancers, she immediately thinks of very showy costumes. So she wanted to keep some of that inspiration of excitement in mind, yet keeping the skirt minimal, and drawing the eye up towards the face. You may have noticed the intricate detail on the looping pattern on the shoulder. This special feature is inspired by a cascading fringed sandy rock flower, which is only grown in Sligo, Ireland.
Annica Aesthetics design mission is to create and embellish exquisite performance costumes that are distinctive and unrepeatable. She specializes in creating unique color patterns that flatter, while accentuating line and movement. We don't think she needed any luck of the Irish with this one!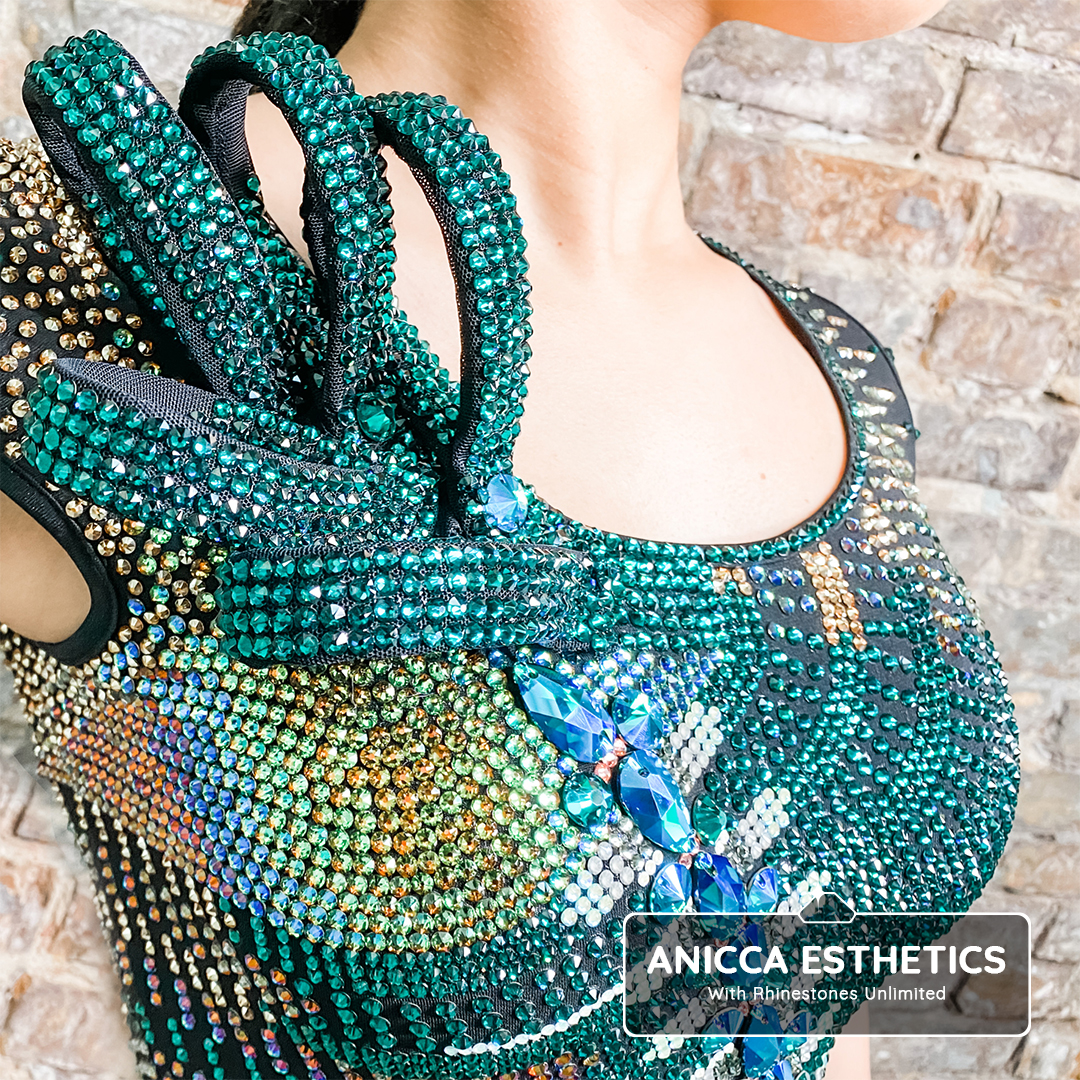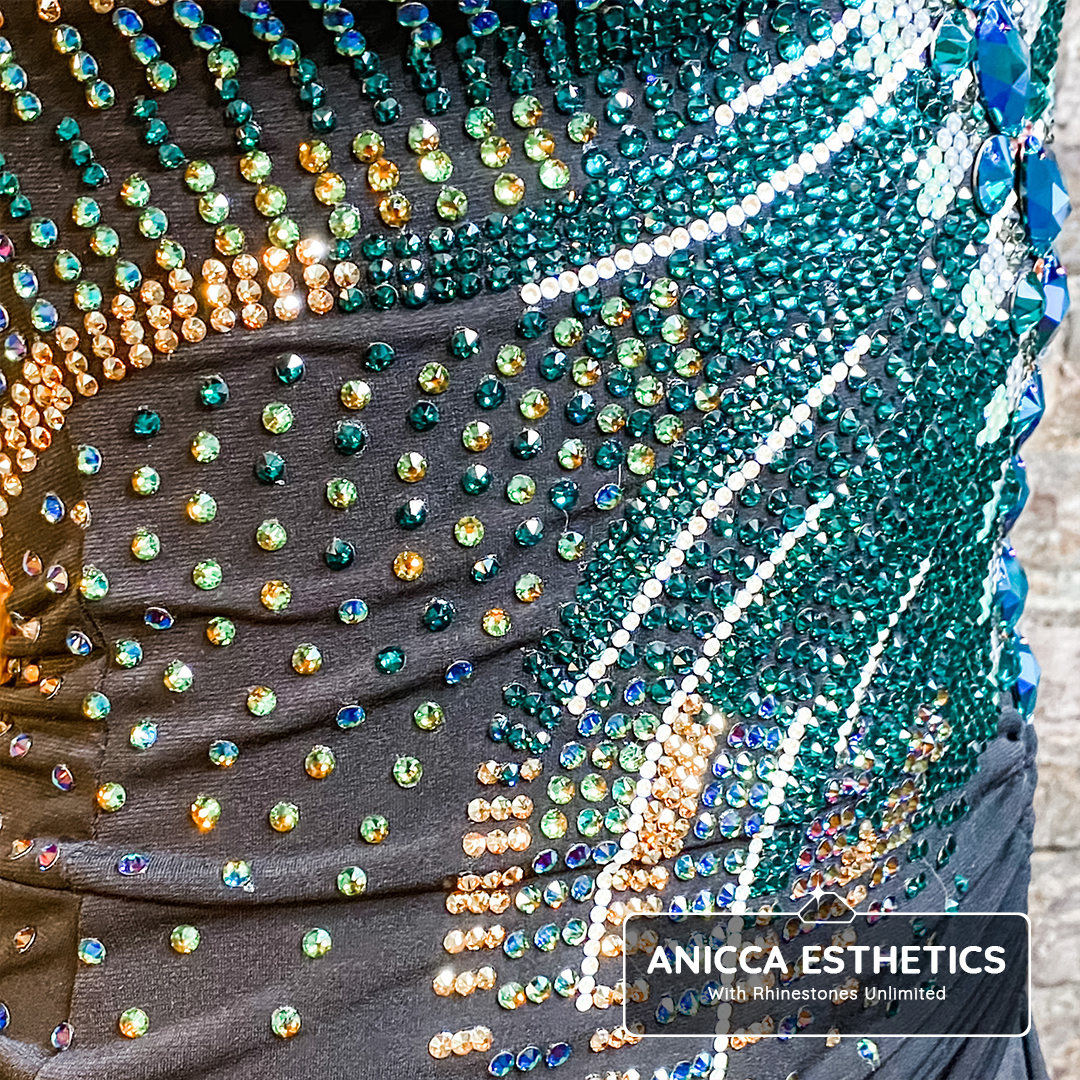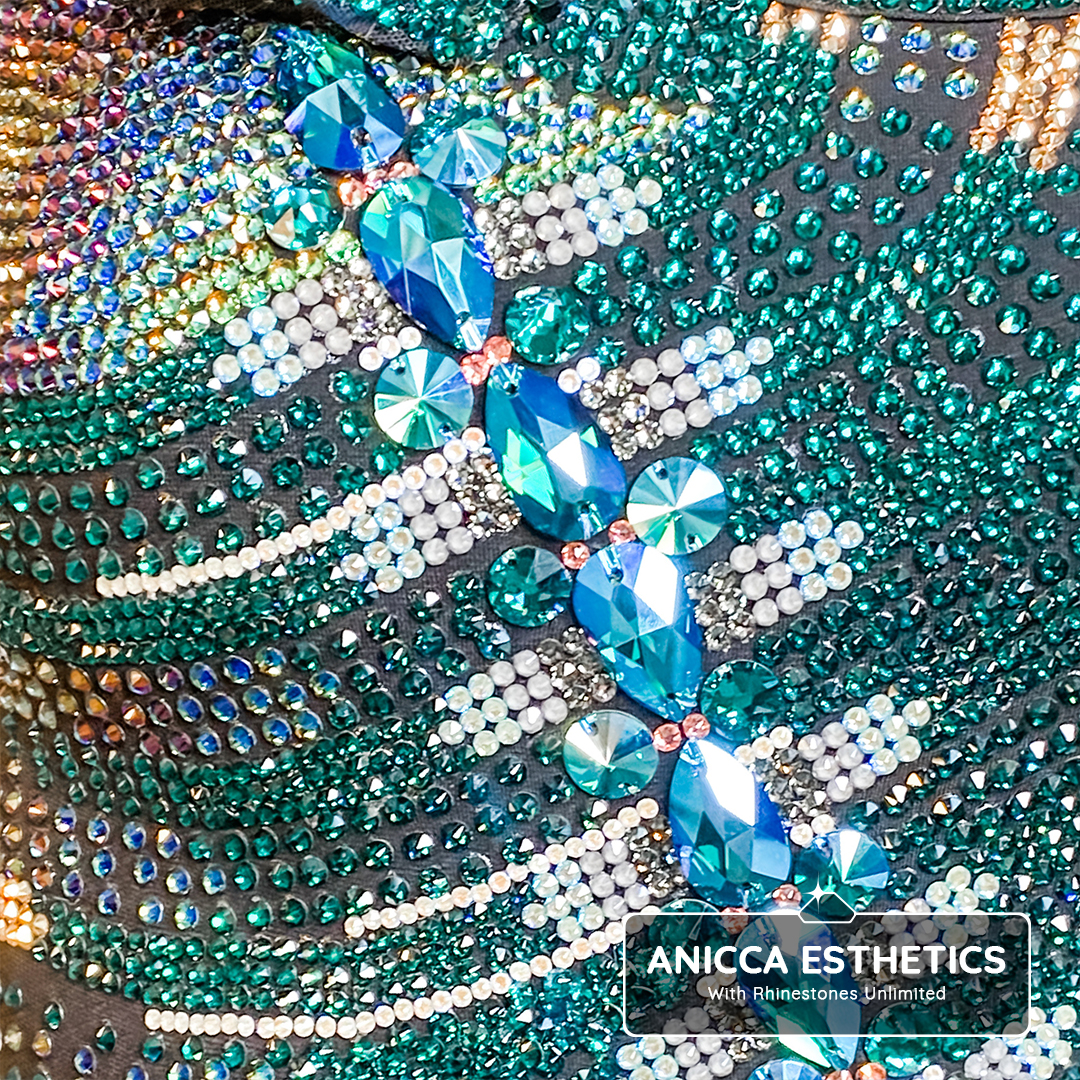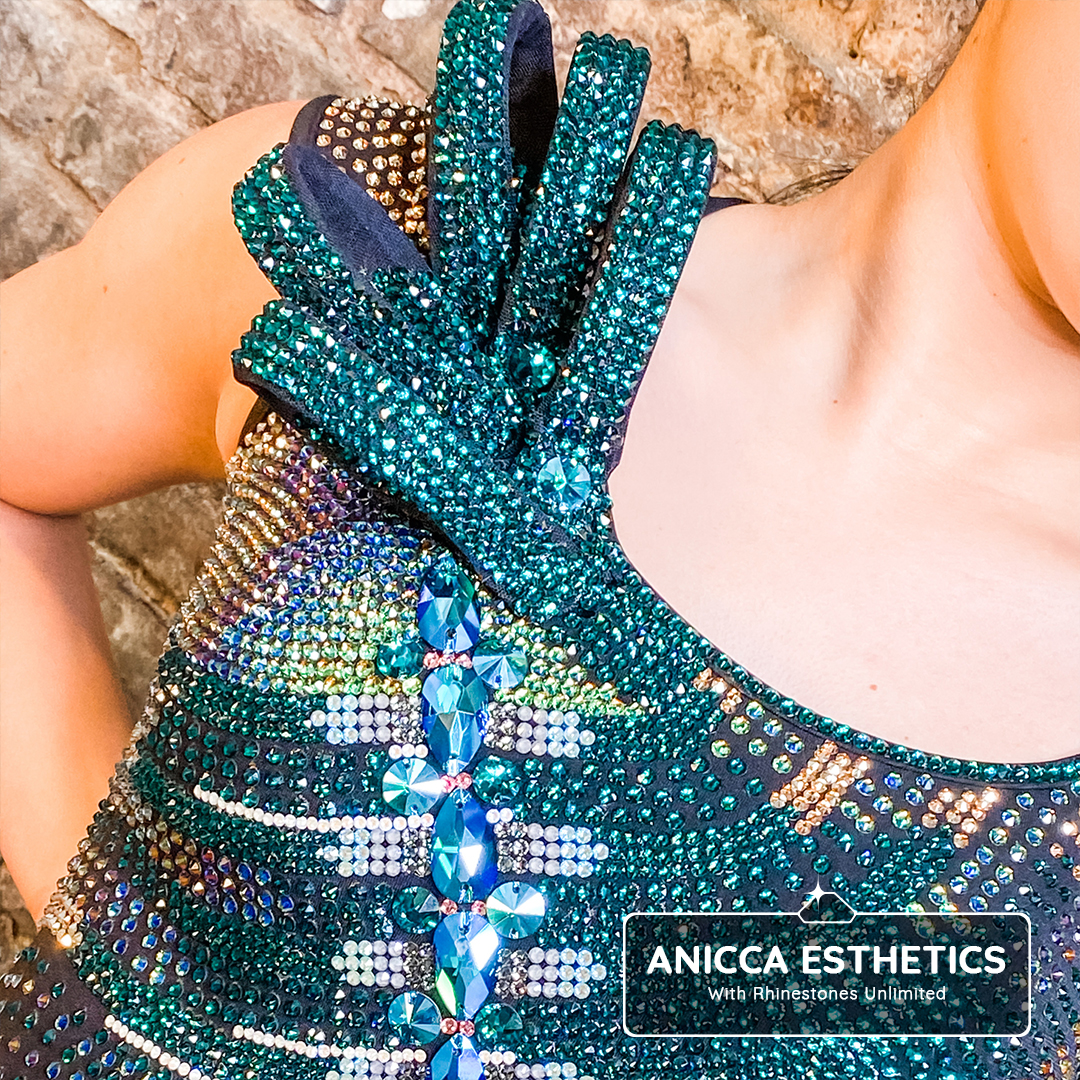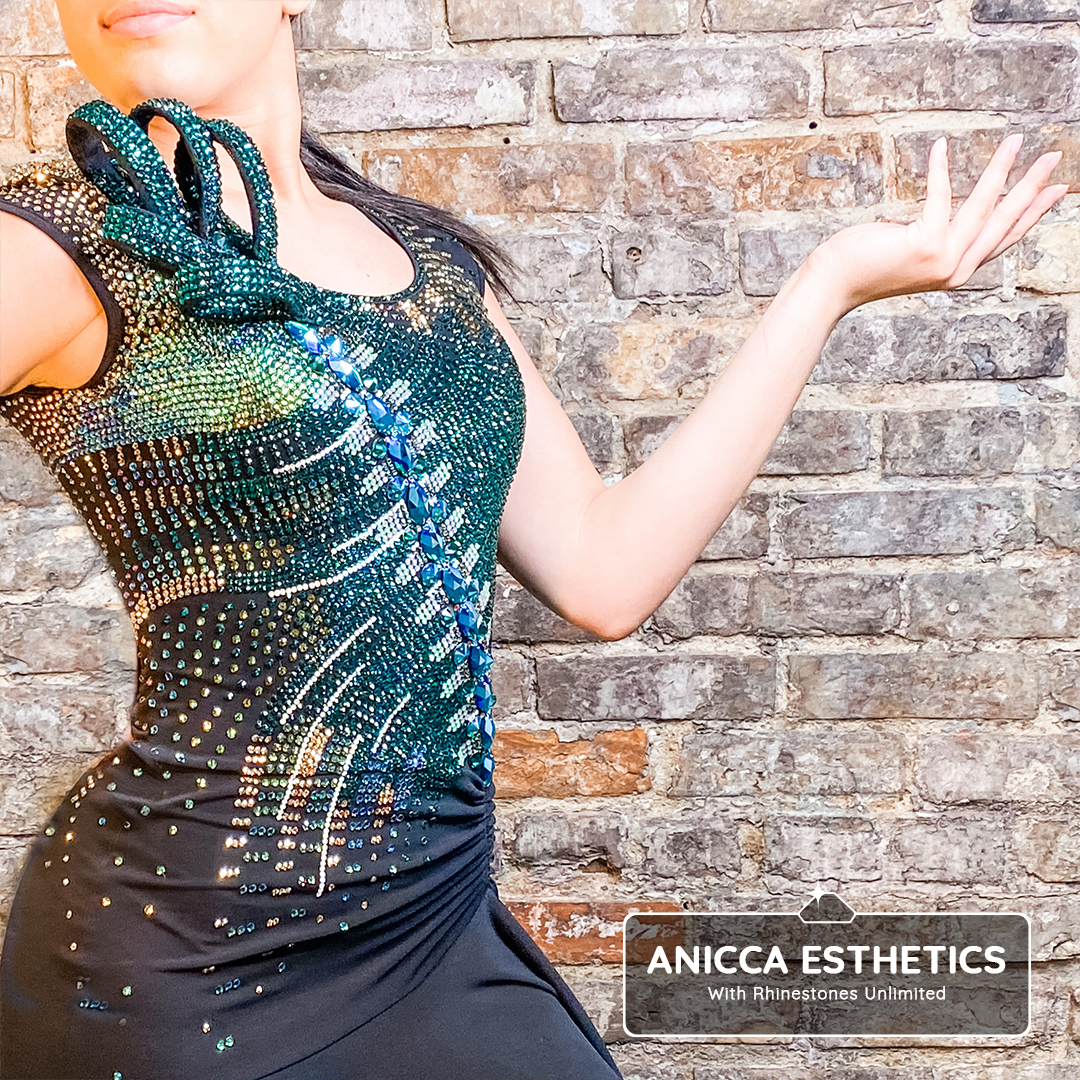 A
Credits:
Swarovski Crystals
Designer: Anicca Esthetics