Posted by Rhinestones Unlimited on Jul 1st 2020
Sparkle in the Spotlight 2020 - Kelley Matthews Design
This is our 3rd year with this exciting costume creating competition, Sparkle In the Spotlight. This year we partnered with Swarovski and tied in the competition into their Crystals Around the World campaign, which invites you to embark on a 6-month journey around the world to celebrate Swarovski's 125th anniversary. Each place we visit will bring new inspirations and sparkling color combinations. We will explore how color combinations act as a global identifier - just as a flag does for its country.
Third stop in June is India and this beautiful figure skating costume comes from Kelley Matthews Design, a longtime figure skating dress designer out of Longmont, Colorado. Kelley Matthews Design has been creating custom and off the rack designs for figure skaters, dancers, ice dancers and cirque performers for 17 years. Her passion is bringing her client's vision and their performance to it's most elevated potential. She fervently believe that everyone walks taller and performs their best when they feel beautiful and when their costume is wearable as well as artistry. She works with all her clients to carefully select the most appropriate, as well as gorgeous materials available and creates distinctively beautiful costumes that will definitely sparkle and express each performers unique style.
Kelley gathered inspiration from many avenues for her skating masterpiece. From loving Nicole Kidman in Moulin Rouge as the Hindu princess, to chalk festivals and celebrations, to an Indian wedding dress with a saree. Using her color story, she decided on the gorgeous traditional Indian wedding dress. By hand-painting our DIY appliqués and cutting them, she created a paisley/floral pattern on the saree by highlighting this across the middle of the dress. She was more than thrilled with her color palette and was able to let herself go and embrace the exuberant celebration of color and patterns. We couldn't agree more, as we too celebrate this costume with exuberance!
You can check out Kelley's initial sketch and some design process pictures below, including her hand painting some of our white DIY appliqués gold and then, of course, adding Swarovski crystals.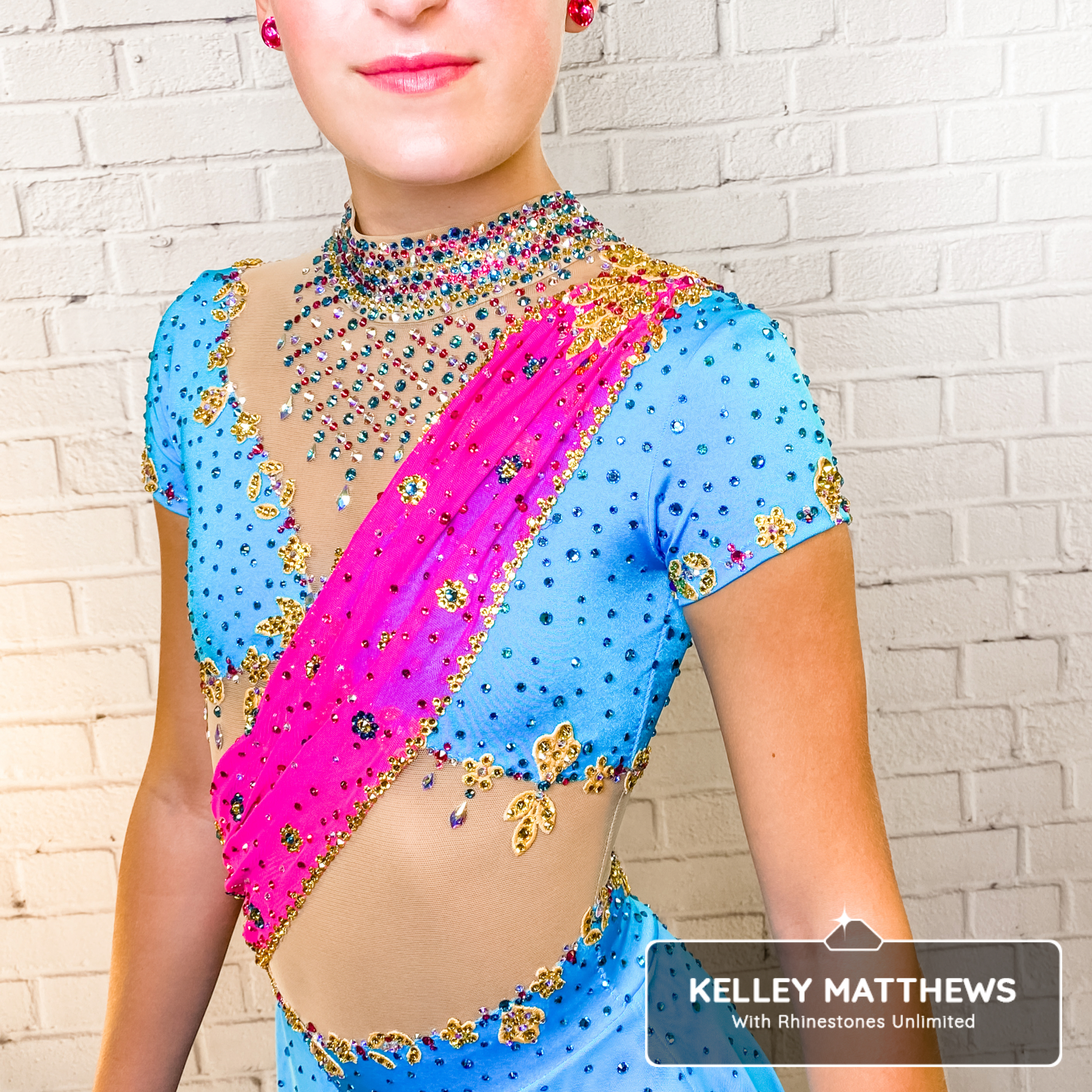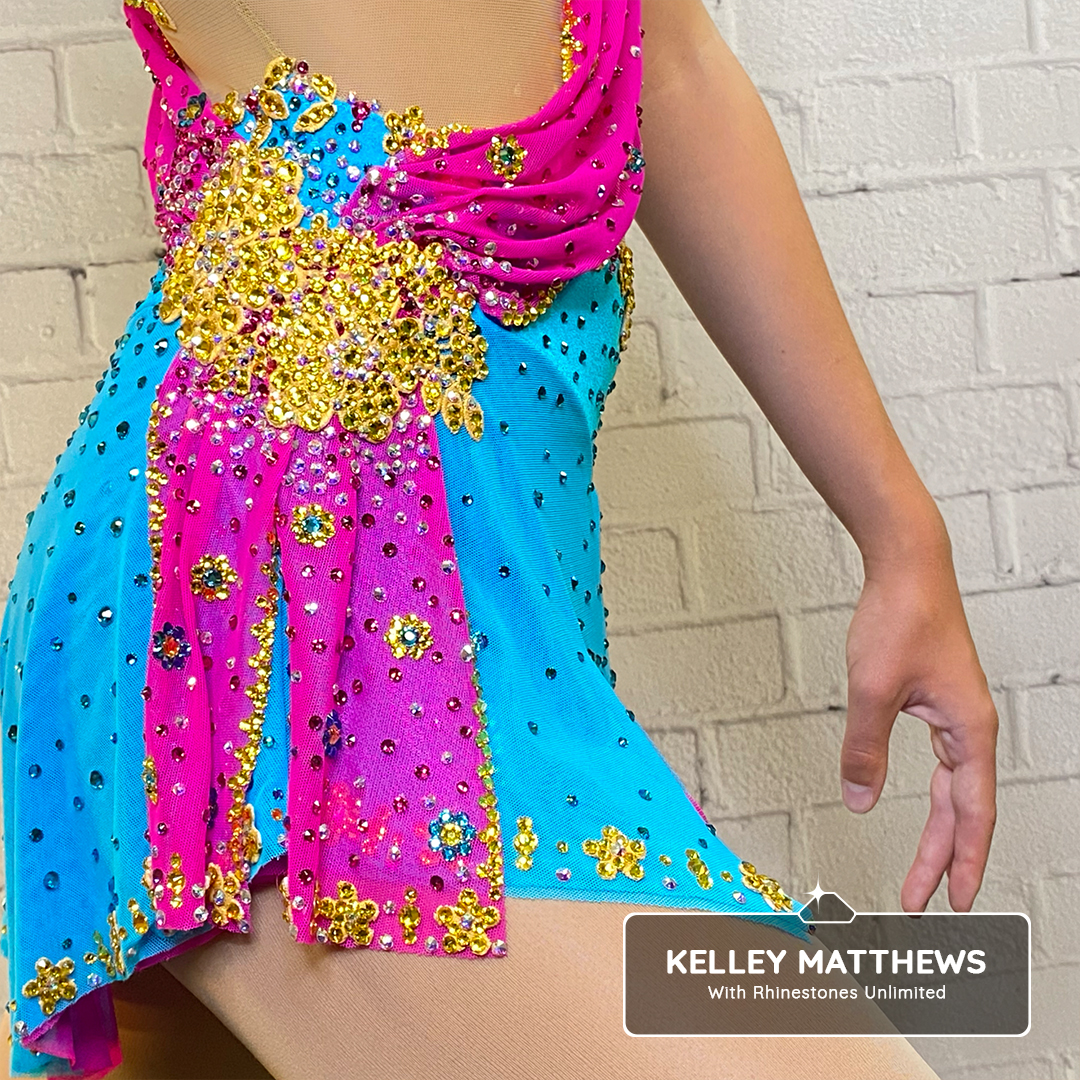 A
Credits:
Swarovski Crystals
Designer: Kelley Matthews @kelleymatthewsdesign