Posted by Rhinestones Unlimited on Aug 31st 2020
Sparkle in the Spotlight 2020 - To Die For Costumes
This is our 3rd year with this exciting costume creating competition, Sparkle In the Spotlight. This year we partnered with Swarovski and tied in the competition into their Crystals Around the World campaign, which invites you to embark on a 6-month journey around the world to celebrate Swarovski's 125th anniversary. Each place we visit will bring new inspirations and sparkling color combinations. We will explore how color combinations act as a global identifier - just as a flag does for its country.
Our fifth stop is Costa Rica and this masterpiece comes from the talented dance costume designer Bahar Carmichael of To Die For Costumes. She has been making costumes since her daughter was seven year old, who is now 21. This journey started because she was frustrated not being able to find exactly what she wanted for her daughter's solo costumes. She was tired of seeing shabby costumes with little thought behind their design and not being made with care in construction. These are the two most important things to her. Bahar believes you must have a thoughtful design and you must have impeccable quality. She only use Swarovski, never anything else. It's just not an option for her. She wants her costumers and dancers to feel as stunning as they look in her costumes. Expecting them each to stop traffic while wearing of of her costumes and have people come up to stalk them wondering where they got their costume. Bahar has been costuming now for around 14 years, nine of which has been her full time job. She literally eats, sleeps (occasionally), breathes and lives for costumes. They are incredibly important to her, every single one, she thanks God she still continues to love what she does.
Bahar's inspiration for Costa Rica was bright beautiful tropical flowers, the ocean, fabulous locals dancing, exotic tropical birds and gorgeous sunsets. Right away, she knew she was going to make a Latin inspired jazz/salsa type of costume; one that makes you feel like you have to dance and have a good time. One of the most popular dances in Costa Rica is Salsa. She wanted to use a nude, golden shimmer base so that the colors of Costa Rica would be outstanding and really pop with all the Swarovski crystals and details. Of course when you think of Salsa dance, fringe comes to mind and Bahar wanted to make what she loves best, hand made stoned fringe! I think we can all agree, her hand made fringe, with individually placed Swarovski crystals, will become everyone's go-to fringe, they too, will want to dance the night away..it's simply To Die For!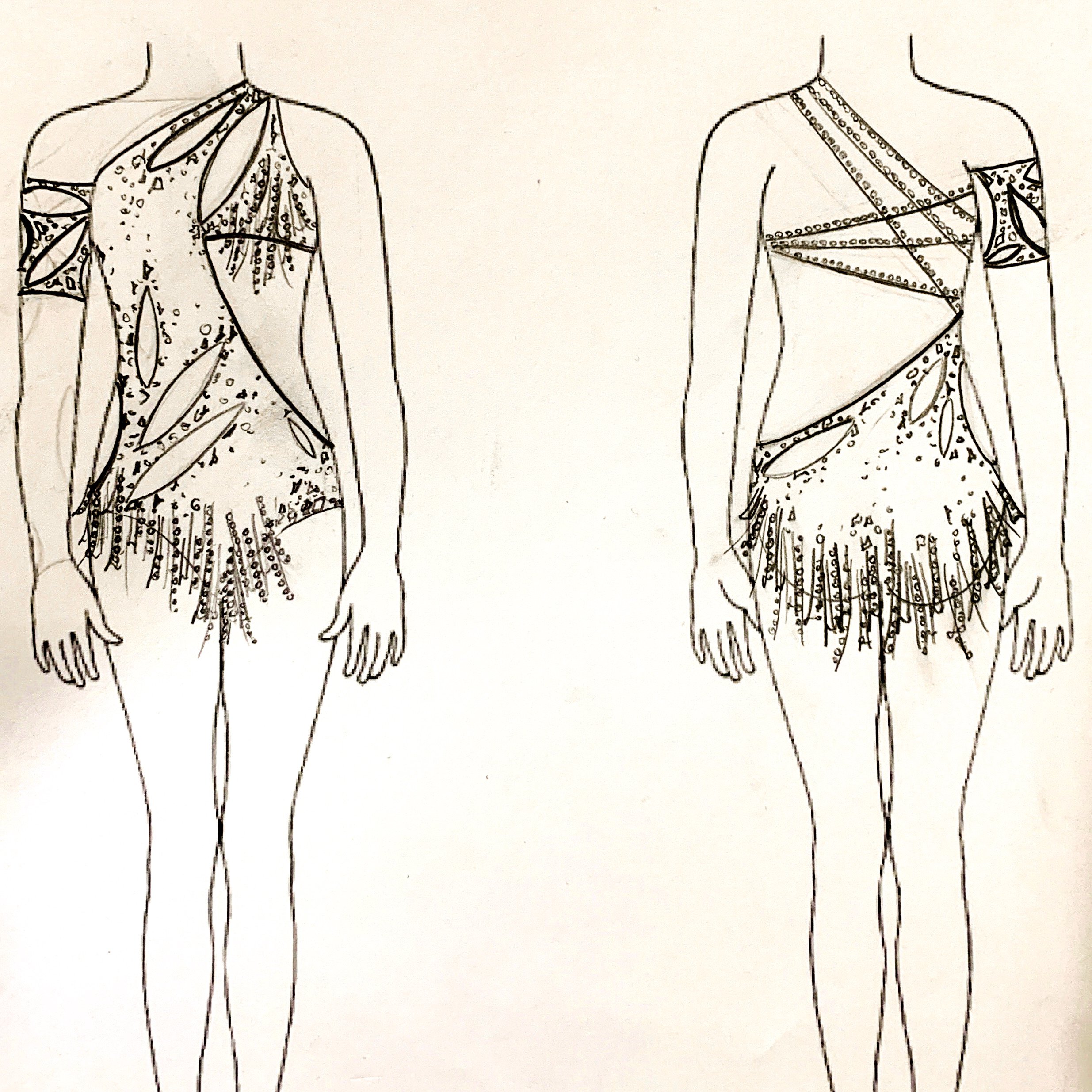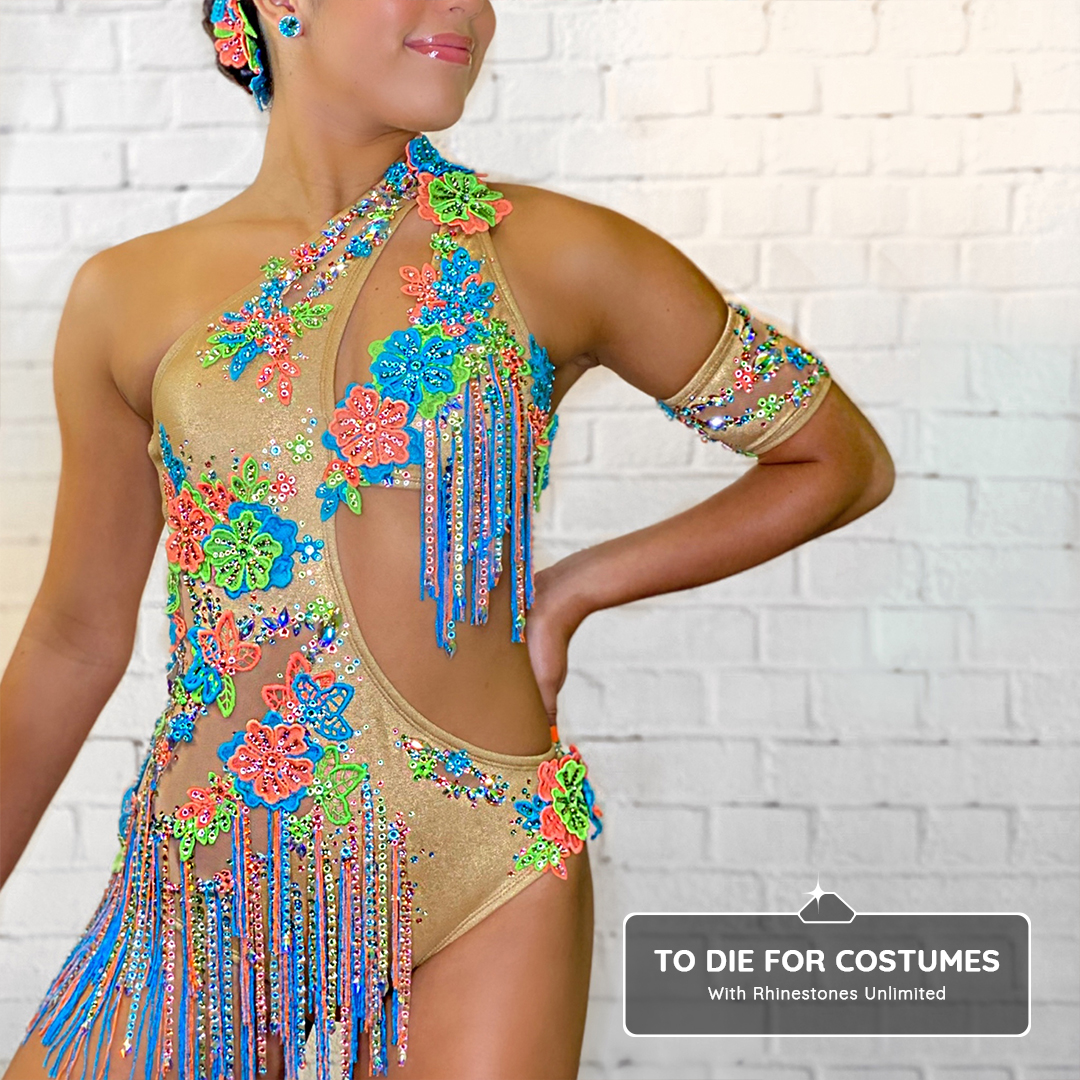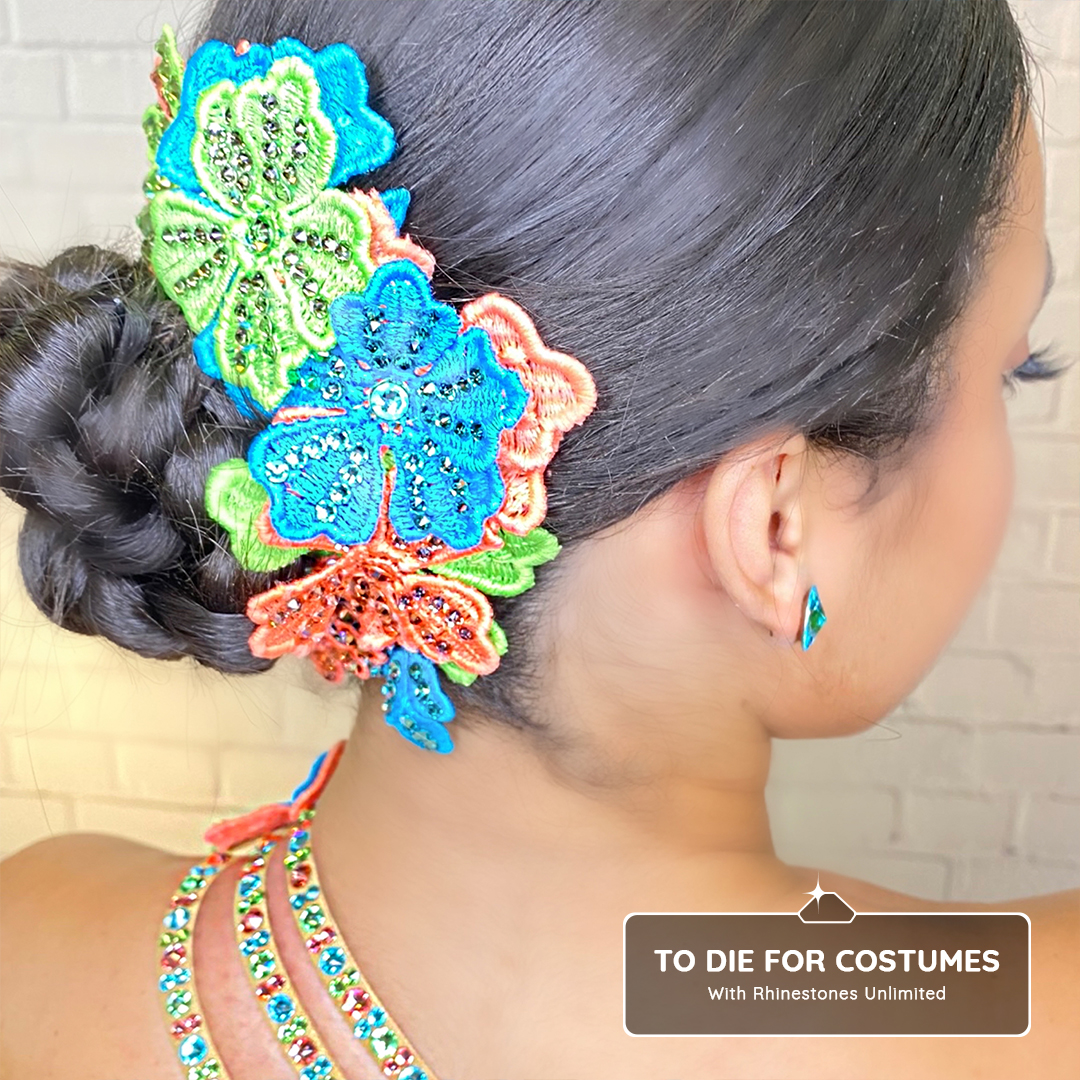 Credits:
Swarovski Crystals
Designer: To Die For Costumes @2die4costumes