Posted by Rhinestones Unlimited on Jul 30th 2020
Sparkle in the Spotlight 2020 - Viola Bernice Collection
This is our 3rd year with this exciting costume creating competition, Sparkle In the Spotlight. This year we partnered with Swarovski and tied in the competition into their Crystals Around the World campaign, which invites you to embark on a 6-month journey around the world to celebrate Swarovski's 125th anniversary. Each place we visit will bring new inspirations and sparkling color combinations. We will explore how color combinations act as a global identifier - just as a flag does for its country.
Our fourth stop in July is Africa and this divine costume comes from the very talented Viola Bernice Jackson of Viola Bernice Collection. With quite a background, Viola had her start as a stylist, fresh out of college, working for Ebony and Jet Magazine. Afterwards, she did independent designing and contracting, and made the cover of Weddings with Style International Magazine of a wedding gown she designed and made by hand. Currently, she operates and heads the costume department for the world's largest touring live ice production, Disney on Ice's "Frozen", that she also helped build. It's clear to see that Viola is multifaceted; fashion designer, stylist, illustrator and costume designer; and now bringing a dance costume to share with all of you.
When Viola was given Africa as her inspiration she was really excited because it is a huge part of her heritage and the continent, itself, is so rich in culture, style, and history. Her direction is geared towards African dance, with its movement, vibrant fabric prints and patterns. She even went to her closet and pulled out every African print she had to add to her inspiration. She had done a lot of research in African dance and found an ancestral rhythm that flows through the people that evokes feelings of happiness, pain, love, honor and so much more. Her ultimate goal with this costume was to create a piece of art that executes this emotion and movement through pattern, silhouette and her craft! Mission accomplished, Viola...mission accomplished. I think we can all agree that her attention to detail, hand painting fabrics, creating patterns, use of DIY appliques wrapped around fabrics, and placement of Swarovski crystals, was nothing short of brilliant.
Enjoy exploring Viola's final masterpiece below, along with her initial sketch and some behind the scene pics of her hand painting fabrics and preparing to use one of our DIY appliques that just happens to be named "Viola".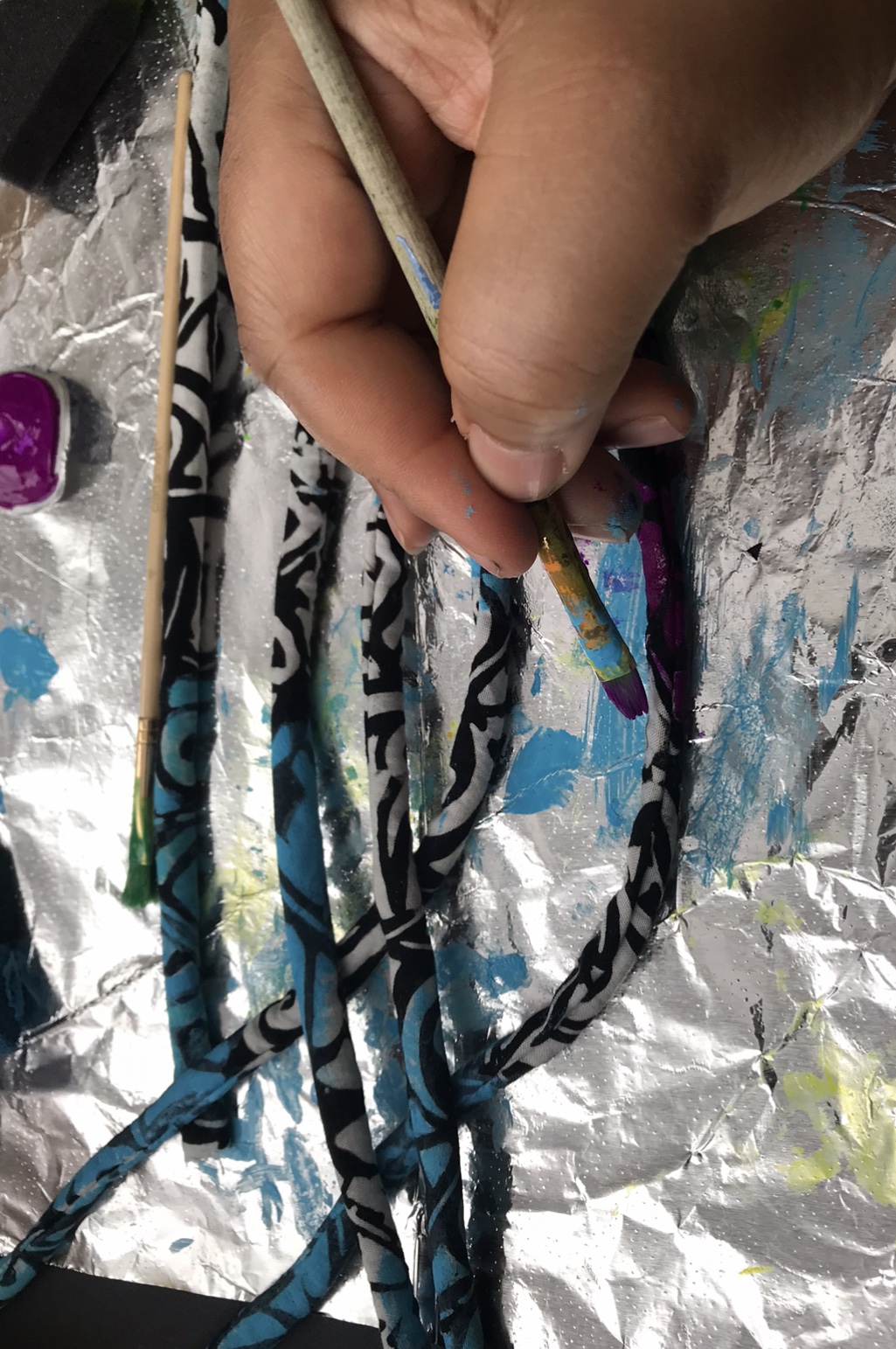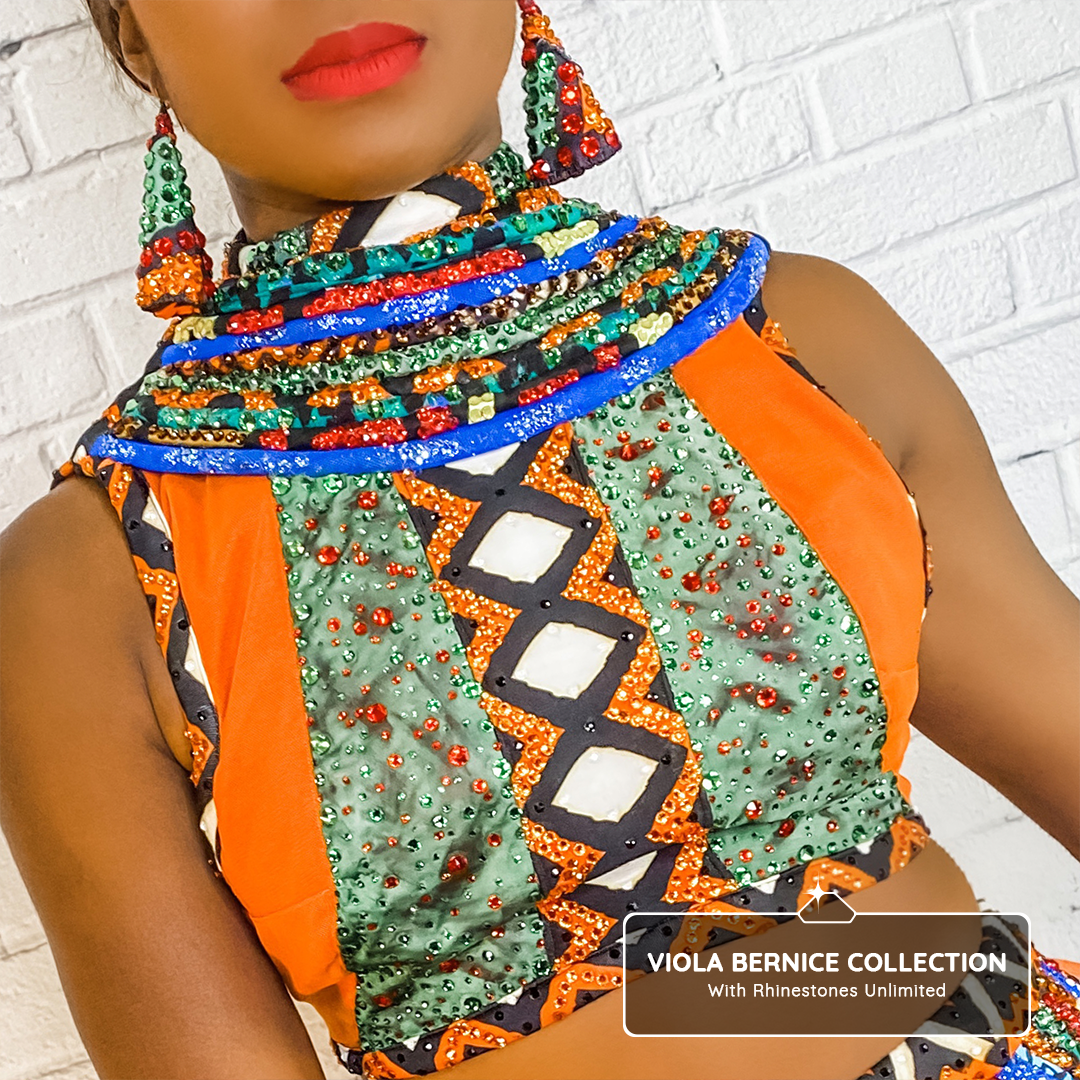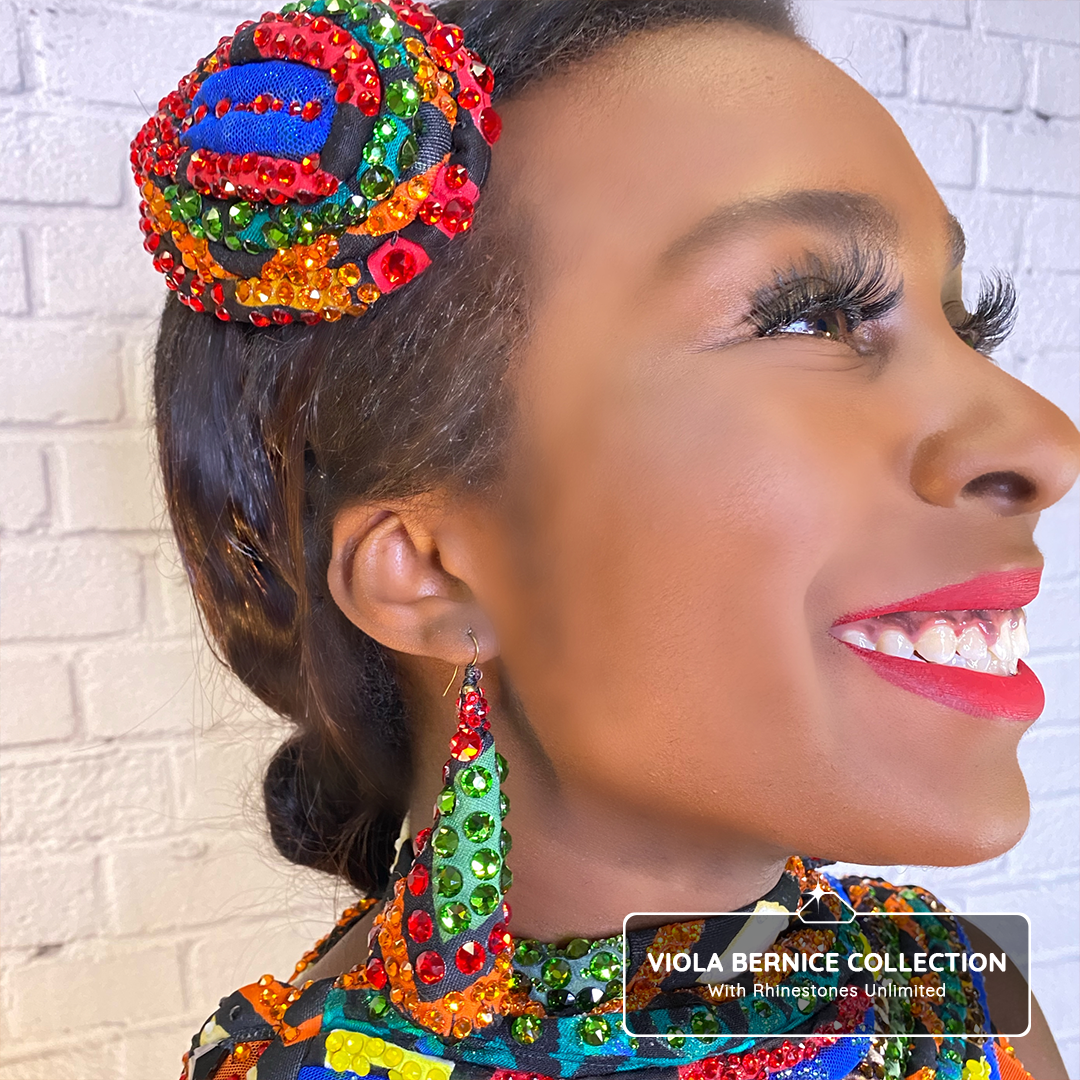 Credits:
Swarovski Crystals
Designer: Viola Bernice Jackson @violabernicecollection
Dancer: Tia Tolkinen