Posted by Rhinestones Unlimited on Jan 31st 2021
And the Winner Is... Summit Dance Shoppe
We are excited to present Summit Dance Shoppe with the $500 prize and honor of being named the 2020 Sparkle in the Spotlight champion. Stephanie Wise Olsen-Elm brought her A-game to this stunning costume inspired by the mountainous home of Swarovski's international headquarters in Wattens, Austria. Read more and check out the stunning costume, inspiration, and construction of the award winning costume in this article published in April 2020.
- - - - - - - - - - - - - - - - - - - - - - - - -
This is our 3rd year with this exciting dance costume creating competition, Sparkle In the Spotlight. This year we partnered with Swarovski and tied in the competition into their Crystals Around the World campaign, which invites you to embark on a 6-month journey around the world to celebrate Swarovski's 125th anniversary. Each place we visit will bring new inspirations and sparkling color combinations. We will explore how color combinations act as a global identifier –just as a flag does for its country.
First stop in April is Austria and the exquisite design comes from Stephanie Wise. She and her husband Luke Olson-Elm are owners of Summit Dance Shoppe in Plymouth, Minnesota. She's also a dance instructor, choreographer, mother, and costume designer. Stephanie created this stunning costume inspired by the Austrian mountain landscape. Check out the mountain influenced arm band and choker. She used the Swarovski crystal color palette of Denim Blue, Crystal, and Crystal AB. She started looking for an ombre fabric with those vibrant tones and was in awe of the fabric she found that looked like stone and the flow of water. She says the crystals streaming through the middle of the leotard is suppose to resemble the sparkle you see when the sun shines on top of the water, how it glistens with every wave. Just like how the crystals glisten with every turn of the dancer!
Stephanie's design mission is to enhance each dancer's stage experience and the overall look and feel of their performance from head to toe. She wants to share beauty and joy with the dance community like she experienced growing up. Check out her Sparkle in the Spotlight process and the final breathtaking masterpiece below. She sure reached the summit on this one. ;)
Stephanie was also a Sparkle In the Spotlight contestant in 2018, read more here.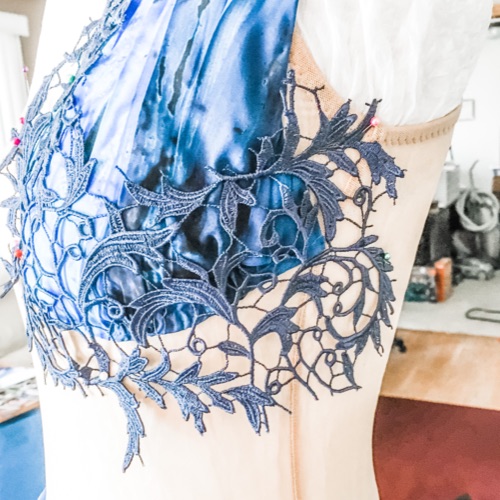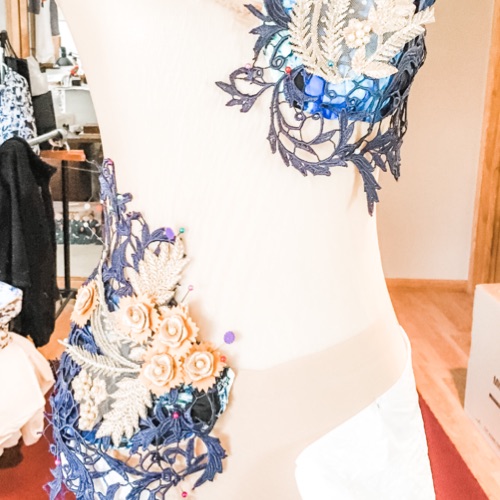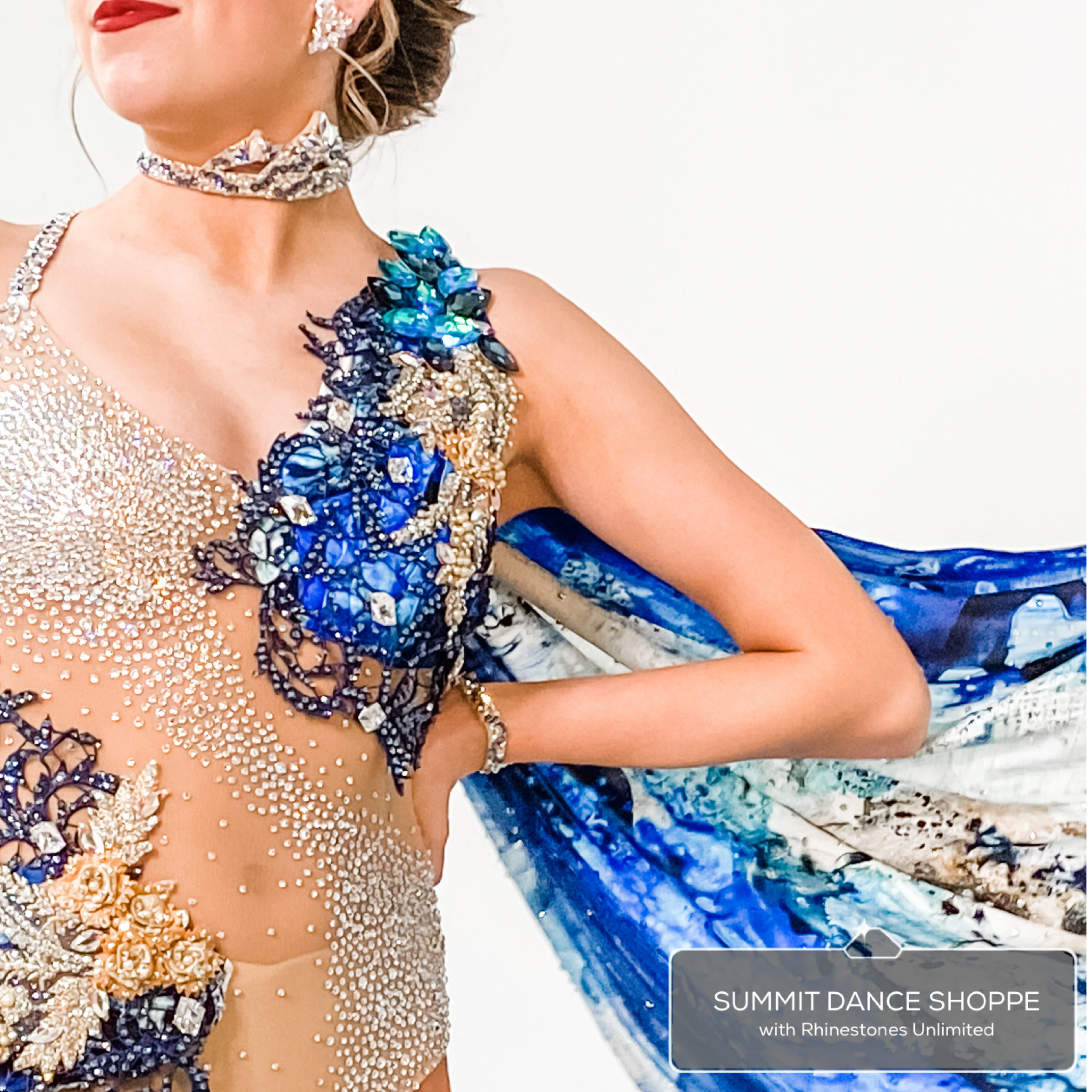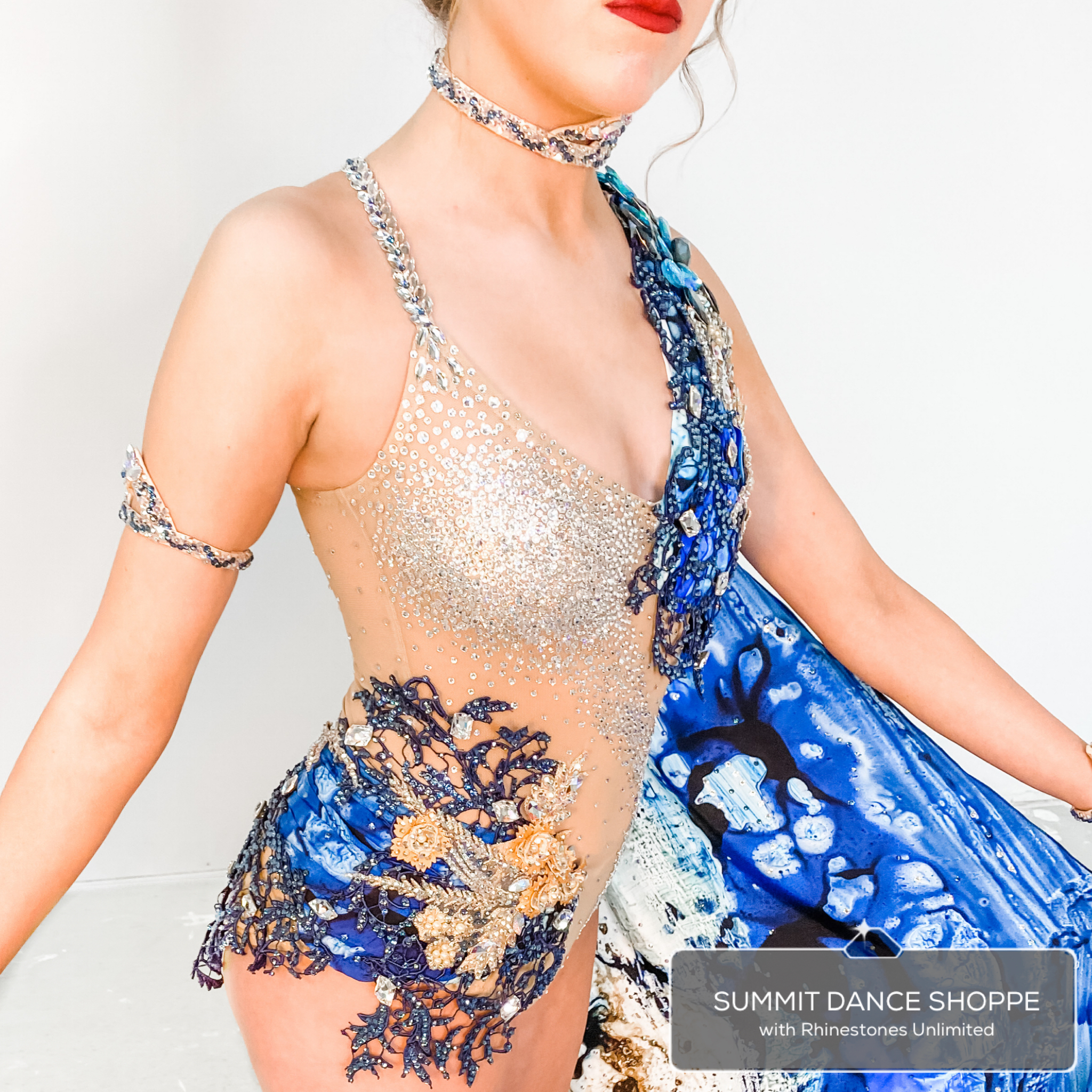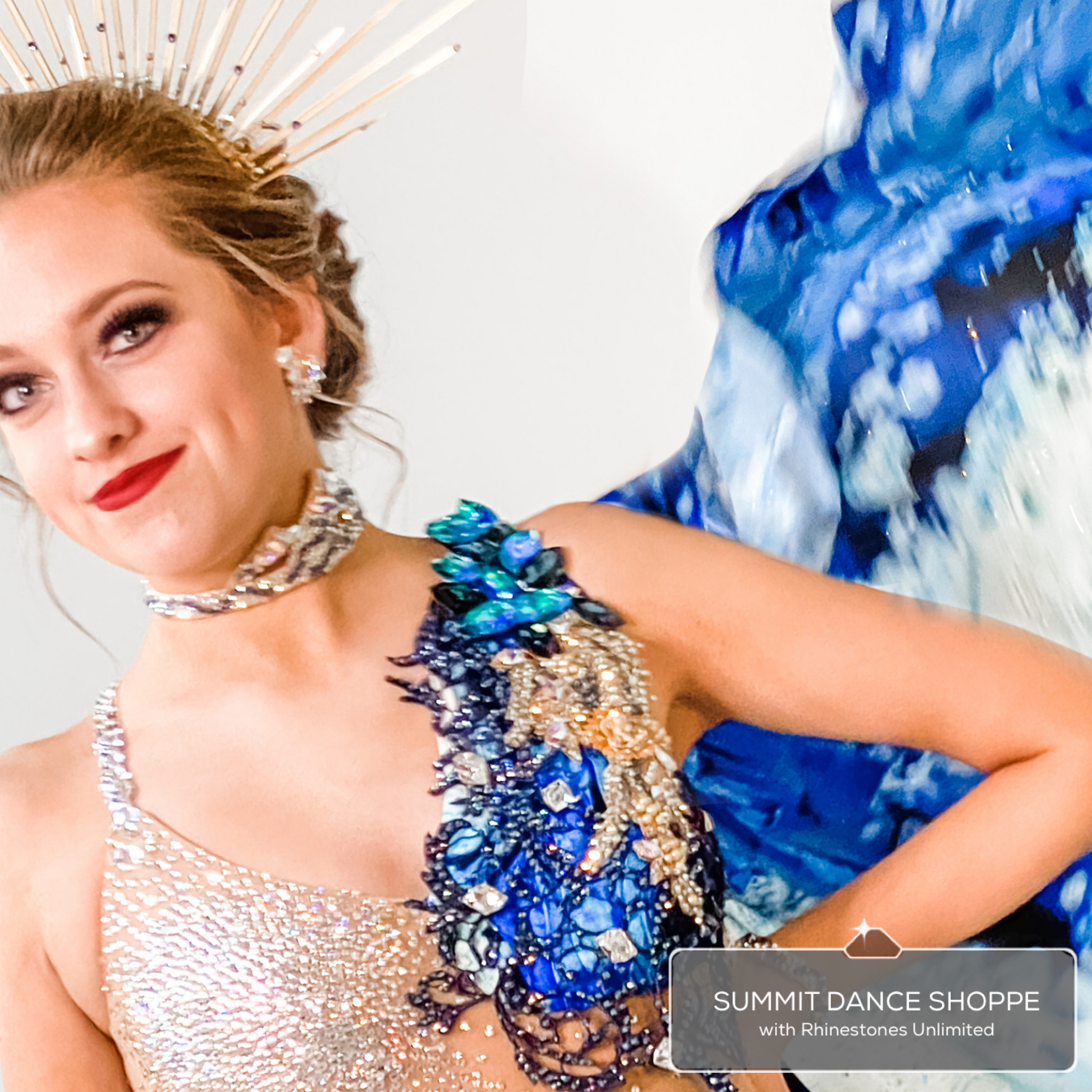 Credits:
Swarovski Crystals
Designer: Stephanie Wise @StephanieWoe
Studio: Summit Dance Shoppe
Dancer: Lexi Fishbein