Posted by Rhinestones Unlimited on Oct 2nd 2019
Our 2020 season is all about supporting artists. Artists and artist athletes such as dancers, figure skaters, gymnasts, drag queens, figure posing competitors, western show competitors and cheerleaders are obvious the obvious artists. At Rhinestones Unlimited we seek to support their support team. What do we mean? We look for the choreographers, dance teachers, coaches, costumers, dressmakers, and tailors that provide the sparkle, artful eye and talent that really allows the artist to sparkle in the spotlight.
To kick off this season we are thrilled with the return of the Sparkle in the Spotlight Design Contest. This year we have a dance studio owner, dance mom turned designer, dance grandma coming out of retirement to design for her dancing granddaughter, figure skating dress designer, ballroom dress designer, and burlesque costume designer. As part of our celebration and support of artistry, we present to you the finalists in the Swarovski® Sparkle In the Spotlight 2019 costume competition!
Each day this week we will be revealing a designer with video and images. Second up is: DESIGNS BY SHARON.
Sharon's Story...
Growing up in Evansville, Indiana I had the pleasure of meeting Mrs. Presley when I was 14 years old. As my high school Home Ec teacher and mentor, she took me under her wing when she saw my unique love for clothing design. I ended up taking her class three years in a row because I felt that I could continue to grow in my new found niche. From there no need to go to the mall again! I started creating, designing and producing my own clothing as well as started a small sewing and design business while I was still in high school.
About 24 years ago after moving to MN, I put my only daughter into dance hoping she would find a love for it like I did back in my childhood days. From watching her grow from a little girl in tap class to a highly invested competition dancer, I knew that I would be buying a lot of costumes. At that point, I realized that I just needed to start making beautiful one of a kind costumes designed especially for my her and make it something different from other dancers. Little did I know that my niche would grow into a business as a costume designer.
My training has come through my years of experience. In my early years of sewing I realized that I had the ability to take an idea and make it work creatively however I wanted. More difficult sewing techniques and patterning are skills that I have acquired by years of trial and error. I feel that experience is the best teacher and I have gained so much knowledge by testing my limits and creating designs even if it was a little out of my comfort zone. I also realized that the "details" in the construction and style made the difference between just an "ok" garment to a beautifully made garment! As I have perfected my skills, I paid attention to the details that makes a costume unique and "custom" and have learned what is important in a costume for a dancer.
As a veteran custom costume designer for past 20 plus years, one thing you should know about me is that I love to make YOUR VISION HAPPEN!! I like to get to know you and what your looking for, I want to know your music, your personality, and your style to make something you will LOVE. What once started as a personal hobby has turned into much more and a passion I work hard to bring my best in every costume that I create!
Check out Sharon's colorful and unique blends of design elements. Gorgeous!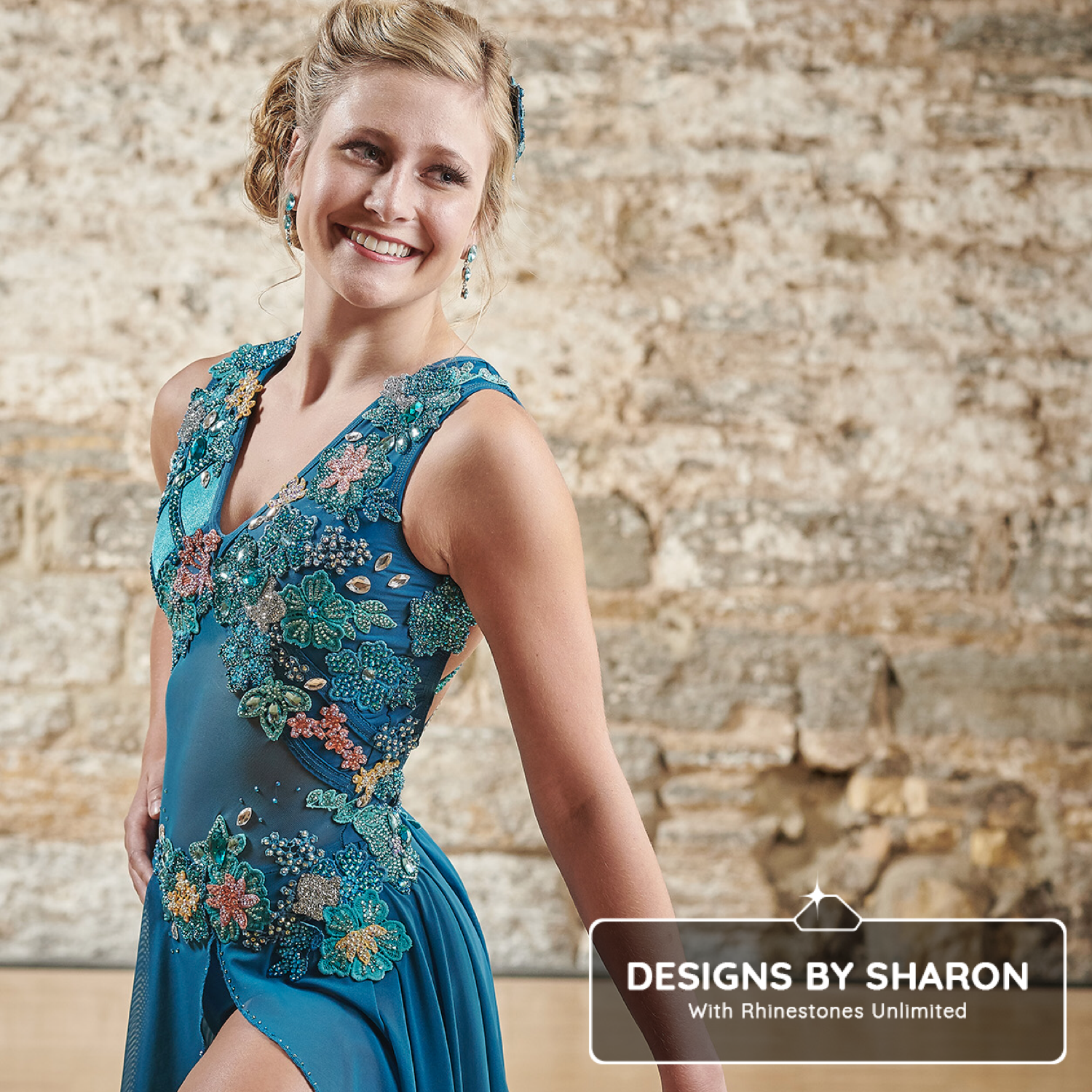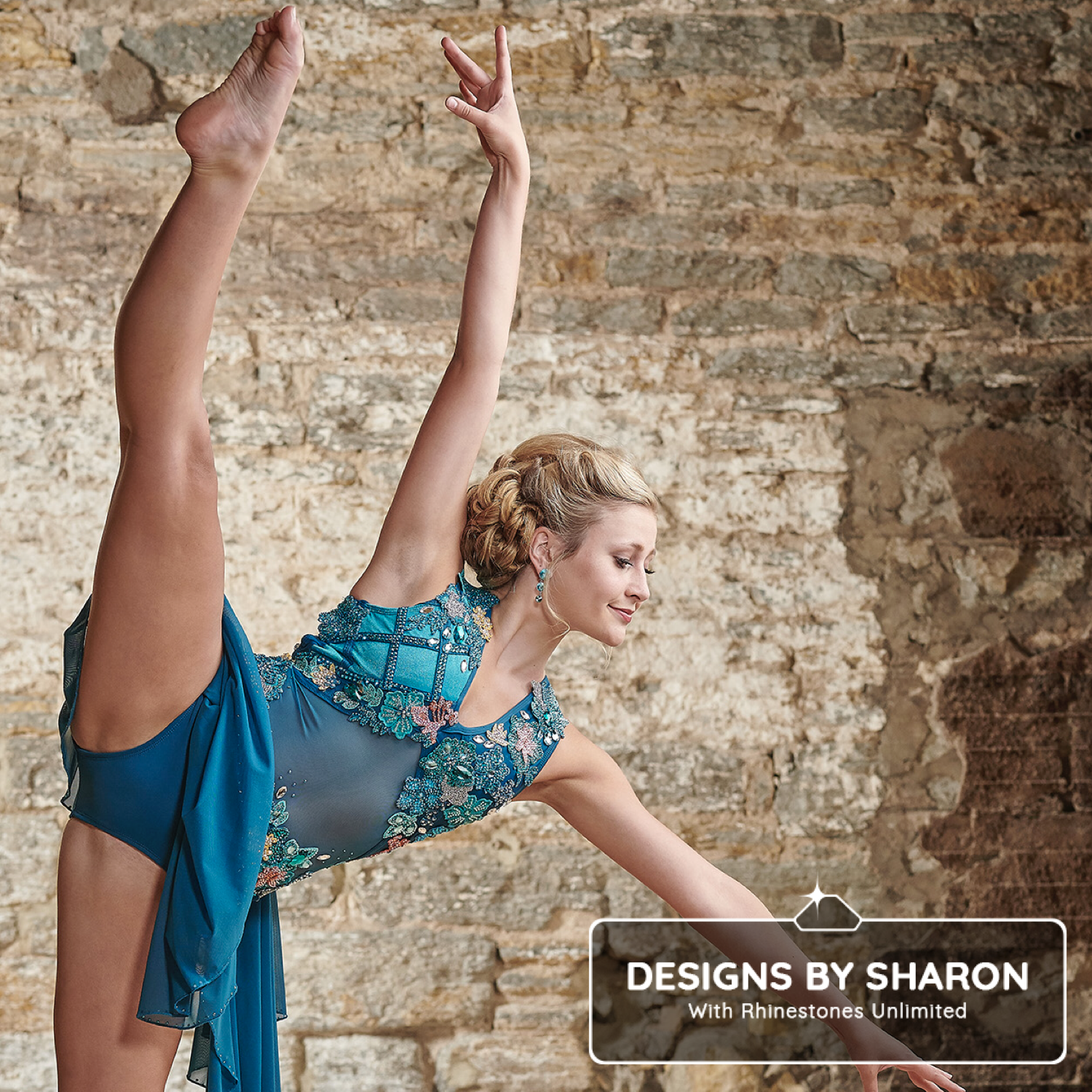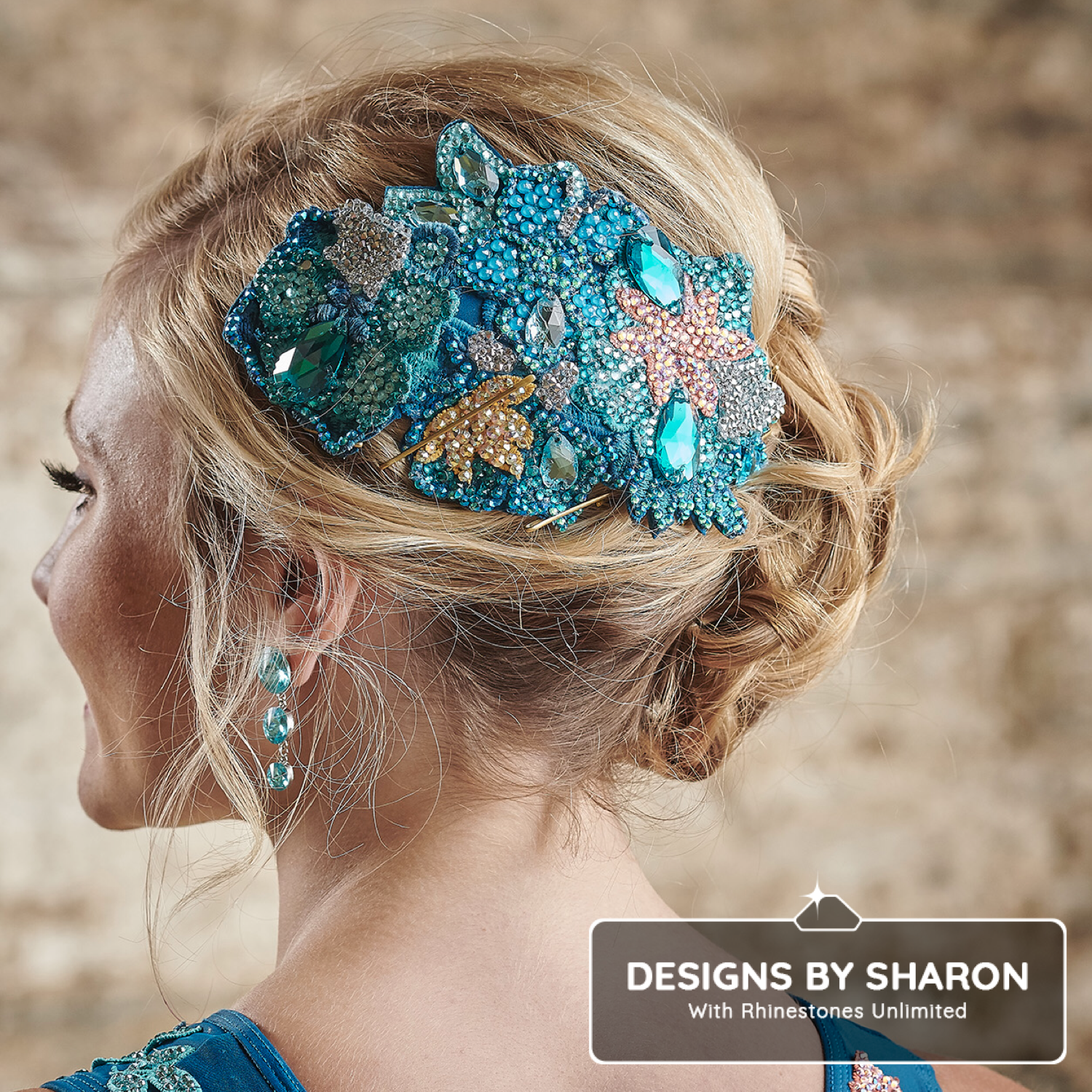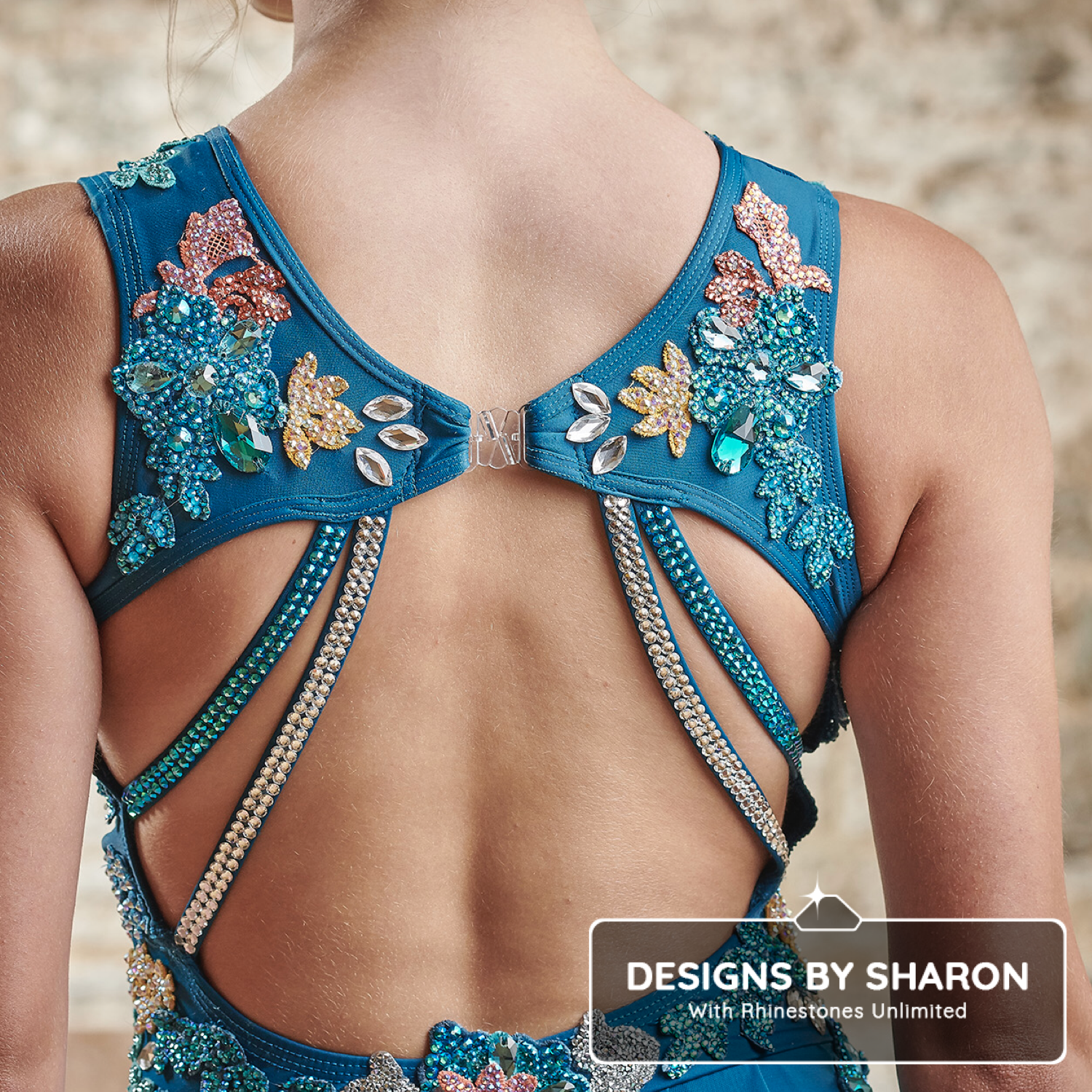 Credits
Crystals from Swarovski
Costume Designer: Sharon Luth, Designs by Sharon
Dancer: Ella Holm
Video: Laura Sukowatey Films