Posted by Rhinestones Unlimited on Jan 13th 2017
Ovation: a result of pure performance excellence. Our latest collaboration with Swarovski® culminates in a line of stage-ready embellishments developed exclusively for our customers this 2017 season. Aptly named, the Ovation Performance Jewelry and Accessories™ collection are finished products featuring top quality crystals. They're an easy addition to your look that instantly deliver a standout show. Ovation appliques are ready to use as is, and you can sew, tack or glue them on. We're introducing these crystal-covered pieces in an array of 15 color ways. The three mirrored styles- Vinca, Vine and Viola- can be purchased as a pair or as single pieces. They're inventive, they're versatile and, of course, because they feature Swarovski® crystal finishes, they're A-class.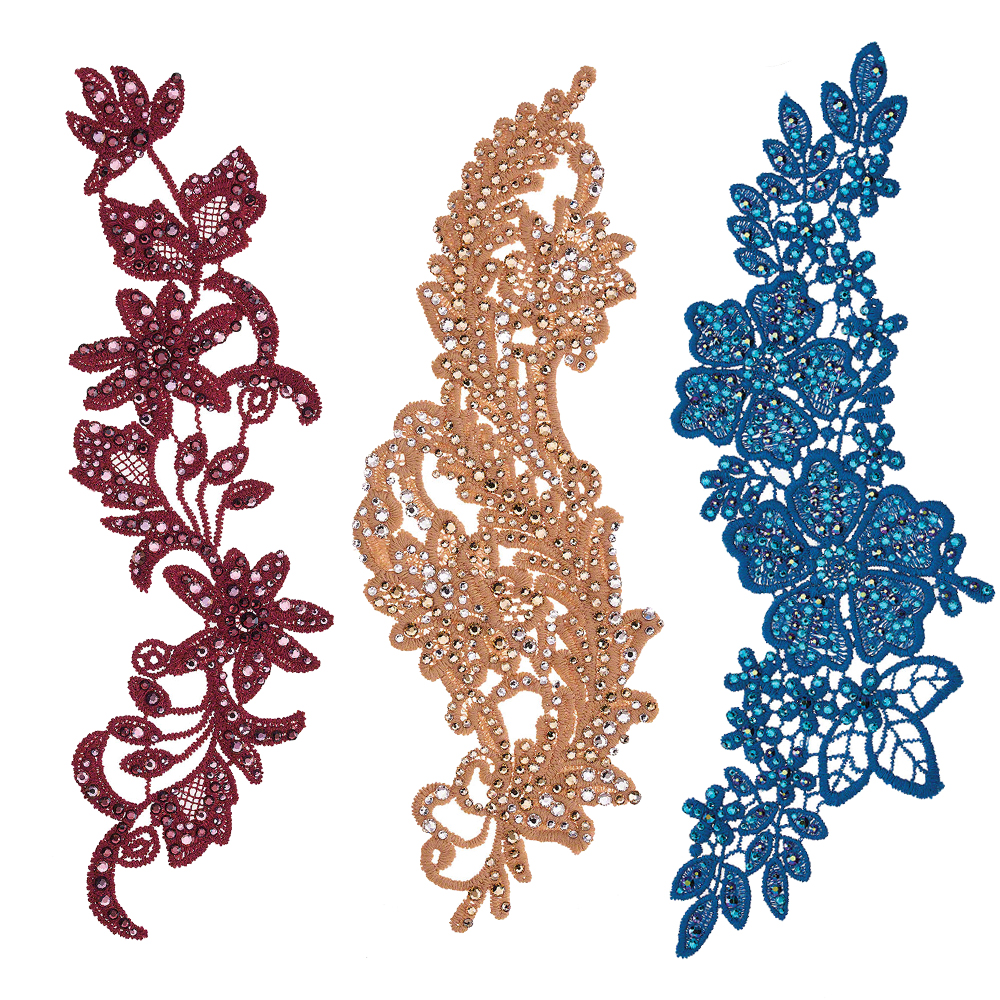 If you've been following the pulse of the competition dance costume trends, you've noticed the funky ways dancers have been embellishing their stage look with appliques. (Dahling, they're so hot right now.) Our Ovation appliques are generously sized but still delicate, intricately cut embroidered shapes sparkling with hand-pressed Swarovski® hotfix crystals. Each style features a nuanced blend of stone sizes and colors for a custom designer look that you didn't have to do yourself. Dang. And, folks. These are so easy to use. Stuck in a design rut? Have costumer's block? Here's a tip from Jemm herself: hang your costume on a hanger or form. Stand on the other side of the room. Hurl an Ovation applique at your costume. Where did it hit? Stick it there. Ta-da!! Looks great. Seriously, any place on your costumed self that you can possibly think to glue or sew these beauties, they'll look like they're supposed to go there. Hair, straps, gloves, neckline, waist, hem, cuff, across your eyes, hanging from your earlobe…well, okay, maybe that last one is a little too Lady Gaga, but you probably know at least one person who actually could pull that off.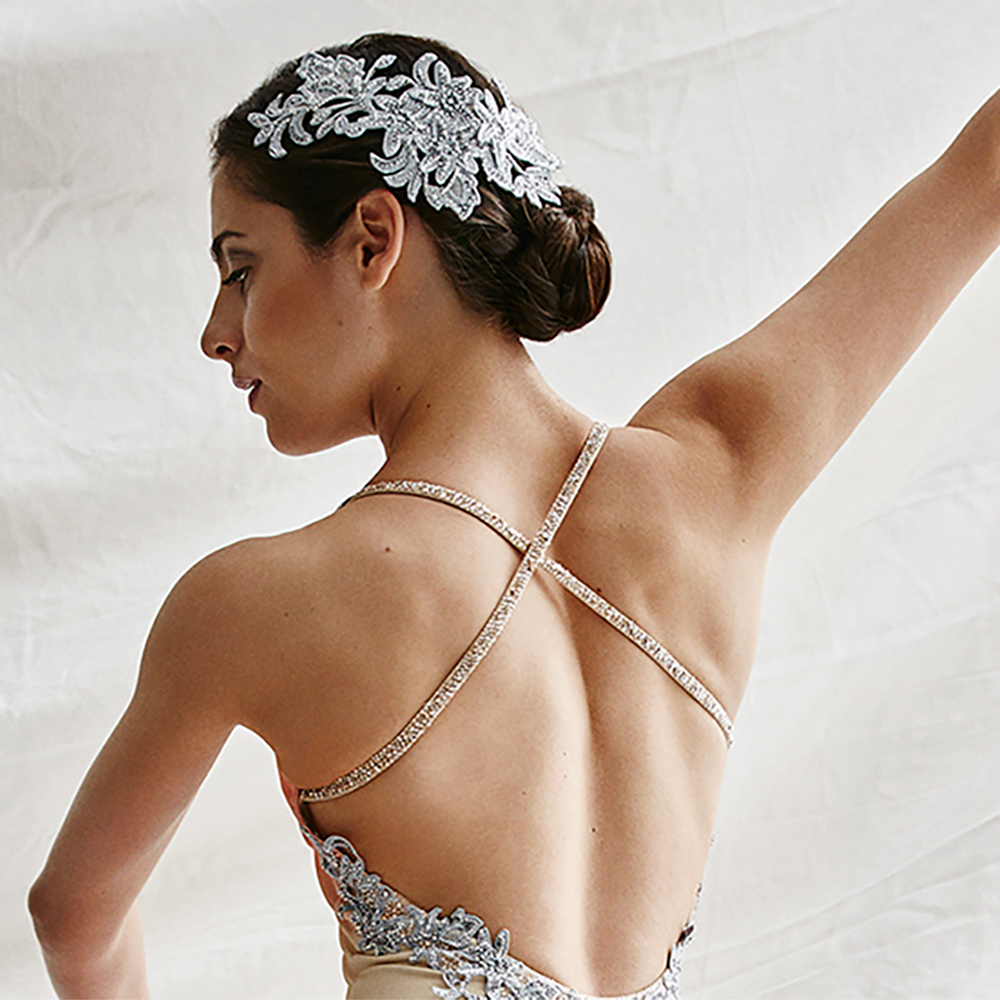 My point is, performance excellence is a blend of quality technique and thoughtful artistry. Memorable is all in the details, folks. Quality and artistry in the details. Yep, sounds like what the Ovation Performance Jewelry and Accessories™ line is all about. Add the so-easy-to-use-it's-practically-done-for-you factor, and these appliques make me want to stand up, clap and shout my praise, do that thing where people put their thumb and index finger into the corners of their mouth and let out an ear-piercing whistle. Man, I've always wanted to do that. -xo- Jemm
Rhinestones Unlimited blog author Jemm Stone is a multifaceted girl navigating our sparkly world with on-point insights. Visit our blog to follow her thoughts as she highlights design trends, turns the spotlight on industry influencers and breaks down how-to tips like light through a crystal prism. Order our Ovation Appliqués today!