Posted by Crystals For Nails on Apr 8th 2019
As proud Swarovski Authorized Reseller and packager of Swarovski retail-ready crystals for nails art, we continue to bring our customers the latest innovations from Swarovski. Our commitment is servicing Nail Art Distributors with top notch customer service.
Swarovski Crystalpixie in NEW Shimmer Colors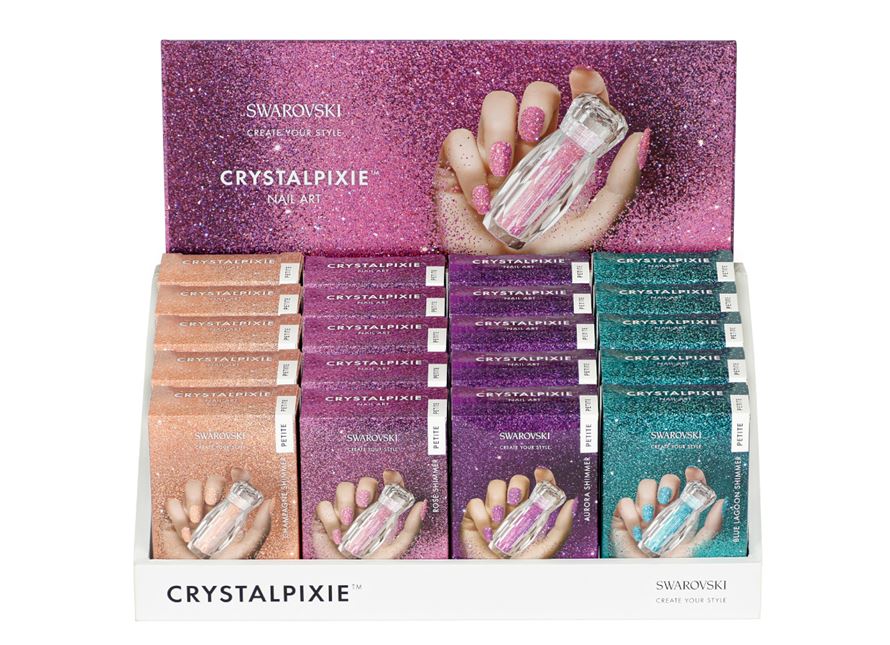 A counter top display is available which feature 20 bottles; 5 - 5 gram bottles of each of the four beautiful Shimmer colors - Aurora Shimmer, Blue Lagoon Shimmer, Champagne Shimmer and Rose Shimmer.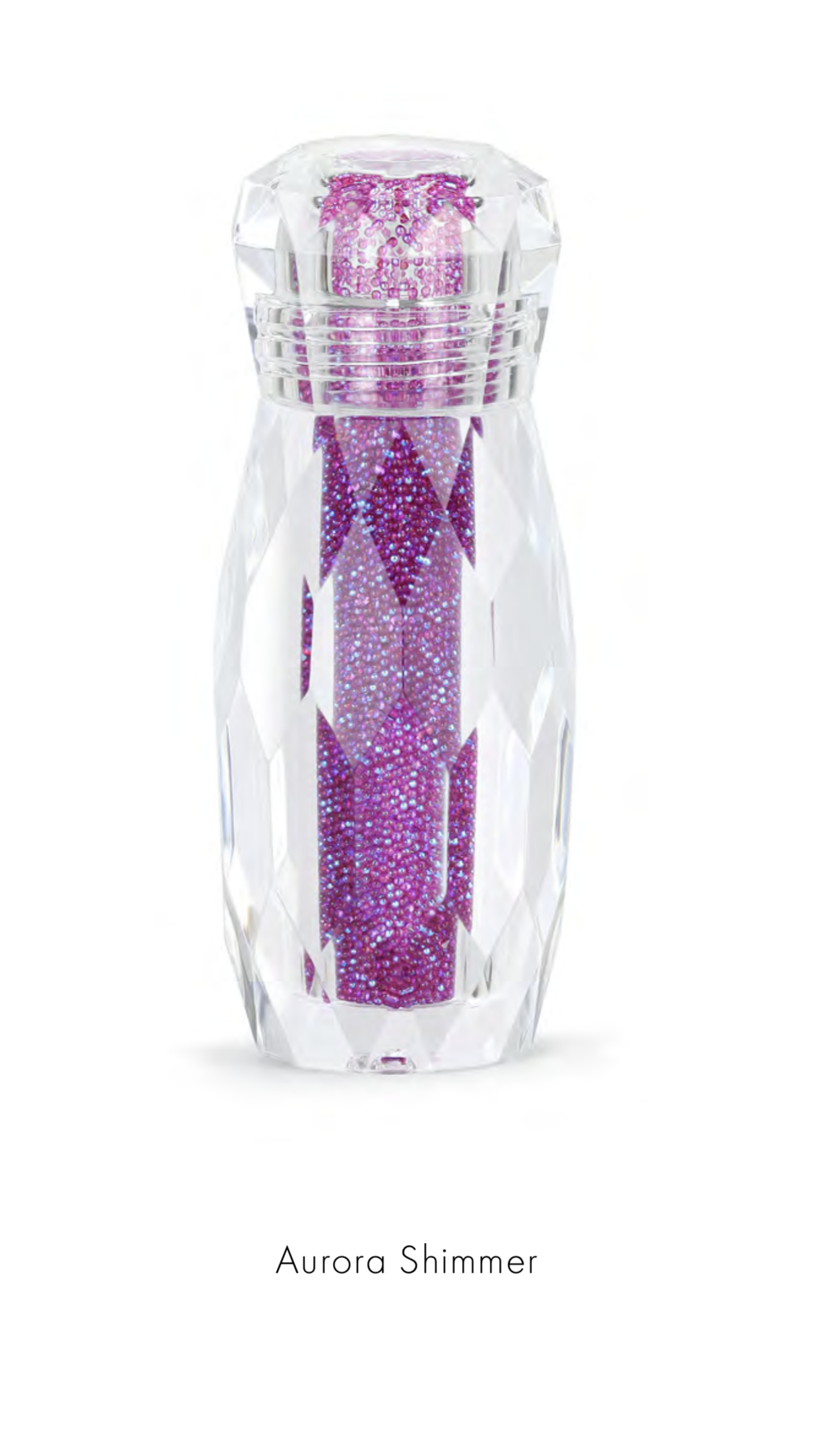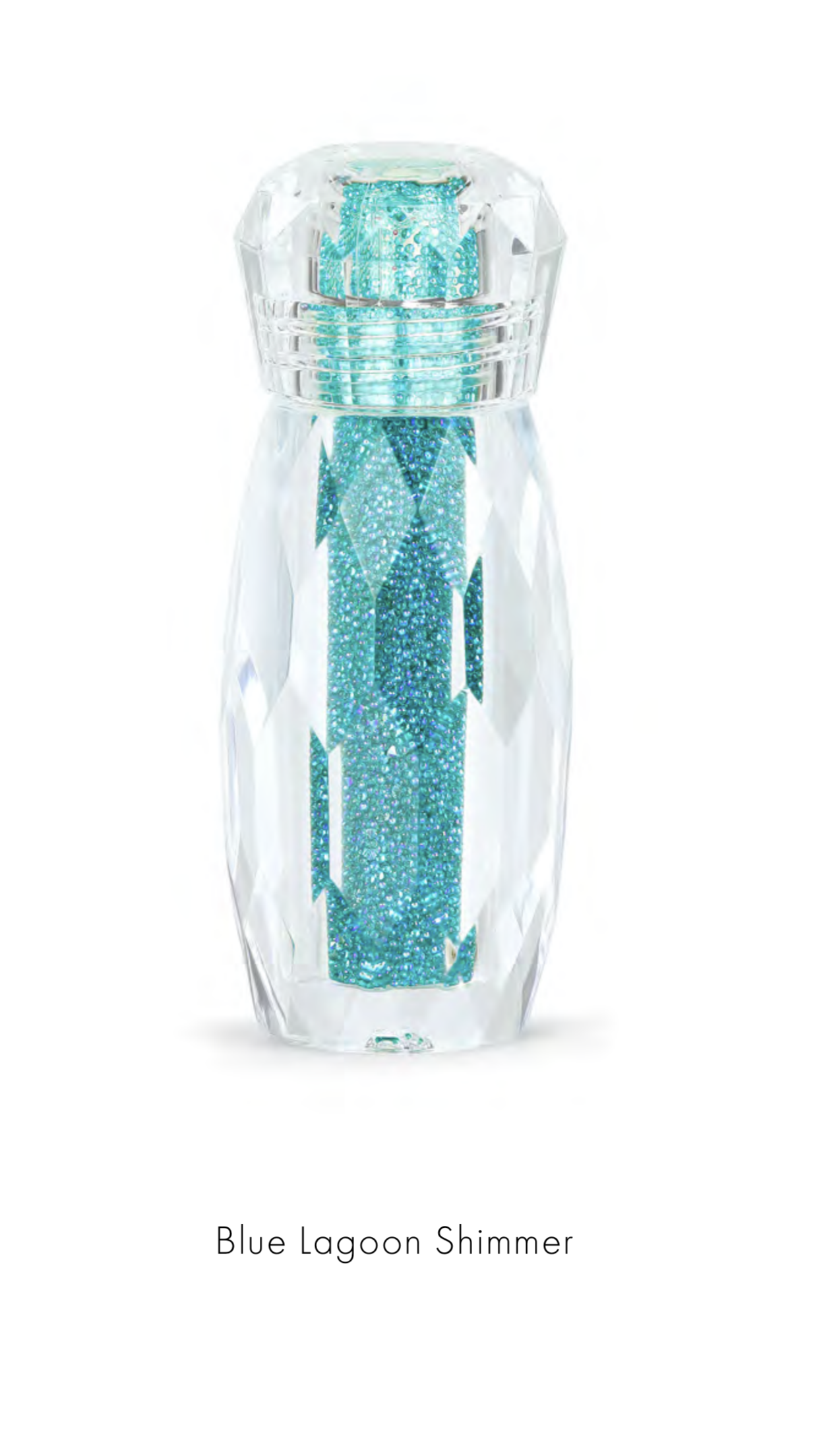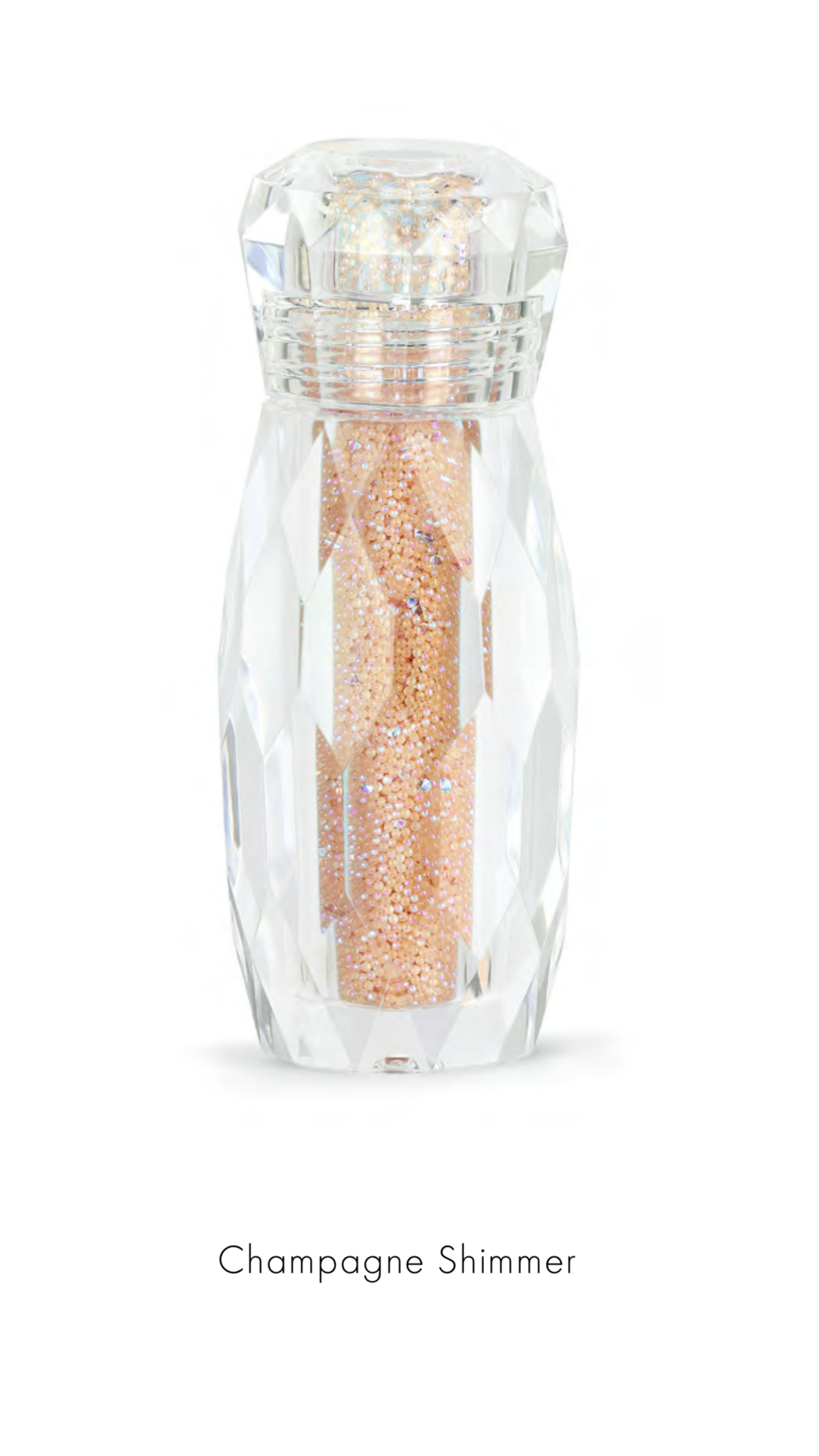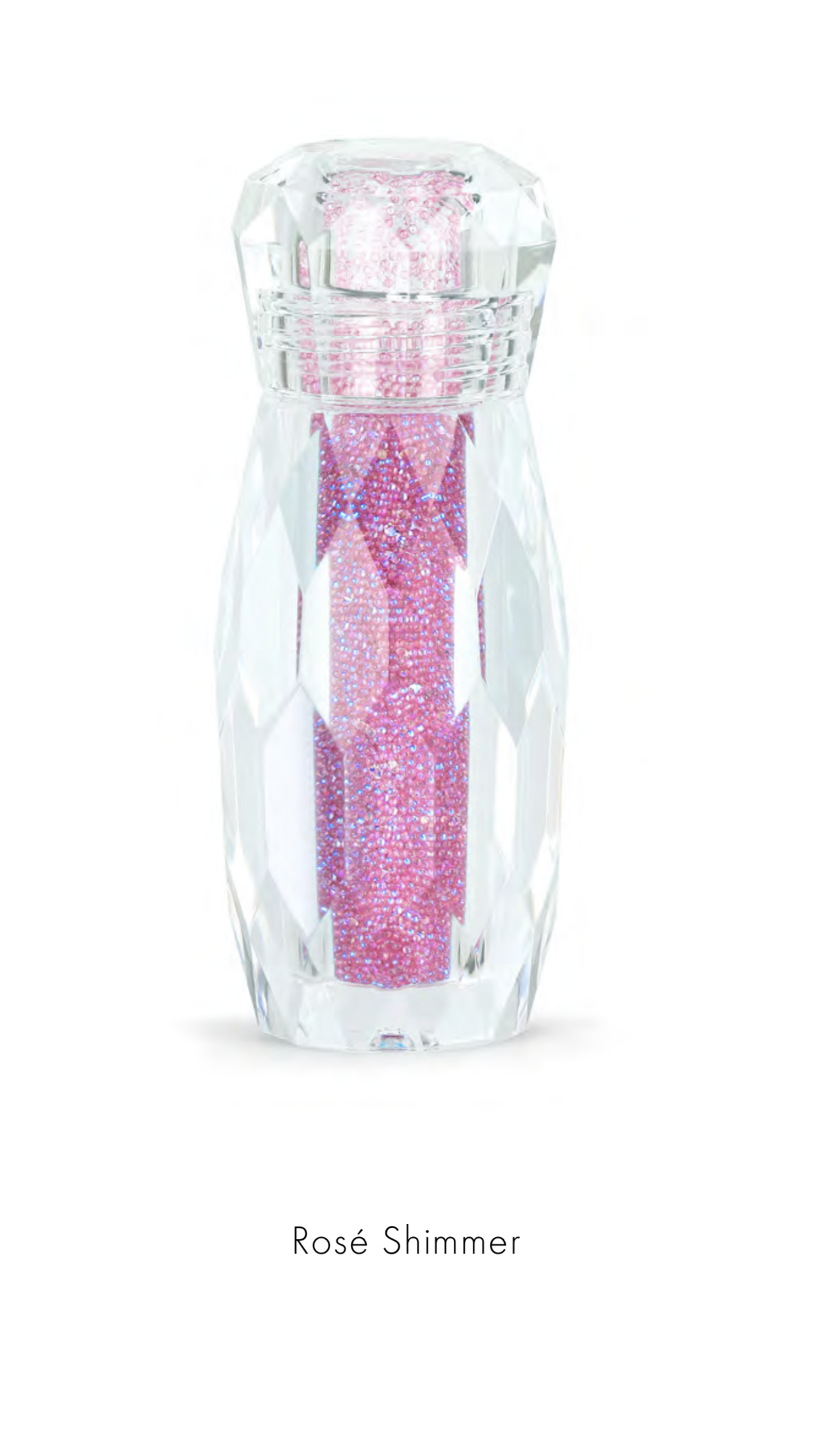 The Crystalpixie Petite palette welcomes four brilliant new colors: Aurora Shimmer turns up the heat to make a wild and passionate statement; Blue Lagoon Shimmer has a wonderfully fresh summery sensation; sophisticated Champagne Shimmer has a delicate sparkle and classic glamour, just like champagne in sunlight; and, Rose Shimmer creates a pretty powdery, feminine look. Inspired by the exuberant spirit of a sizzling summer-in-the-city rooftop cocktail party, each fizzes with light and color. The secret is in the iridescent Shimmer finish, which is designed to radiate three shades of a single hue. It makes light refractions more dynamic, color more vibrant and highlights ever movement made by the hands.
The four on-trend colors complement Swarovski's existing nail art assortment beautifully and will transform any shade of nail lacquer. Each 5-gram shot of Crystalpixie Petite Shimmer offers the opportunity to create endless eye-catching nail looks for spring and summer. Look out for the round, multifacited cap - and dazzle!
Aurora Shimmer
When Shimmer effect is applied to hot Fuchsia, the head-turning result is Aurora Shimmer. Wild, vivacious and dazzlingly brilliant, it makes a while and passionate statement.
Blue Lagoon Shimmer
Blue Zircon finished with the unique Shimmer effect gives us Blue Lagoon Shimmer. Fresh and summery, it calls to mind sunlight glinting on water with a splash of sparkle.
Champagne Shimmer
A nuanced, subtle and sophisticated hue, Champagne Shimmer is an effervescent mix of Silk and Shimmer effect. It has a delicate sparkle and classic glamour, just like champagne in sunlight-sublime.
Rose Shimmer
Pretty Rose Shimmer is the beautiful result of Shimmer effect applied to Light Rose. With its soft, powedery allure, it's romantic, feminine and fascinating.