Posted by Rhinestones Unlimited on Oct 11th 2021
At Rhinestones Unlimited, we believe in making the world a better, happier place. We make daily choices that promote kindness and compassion, and we partner with companies who care about the world and the people in it. For us, it is Preciosa's history of stewardship, values, and ethical business practices that impress us as much as their sparkling crystal components. We are proud to be a Preciosa Platinum Partner and we think you'll love getting to know them better.
Where are Preciosa Crystals Made?
Here's a little secret: Preciosa Crystals are one of the best crystal qualities other than Swarovski. And it makes sense once you know their origin story. Hailing from the European epicenter of crystal making (literally called Crystal Valley), they have over 300 years of experience creating the sparkles we've grown to know and love.
Fun fact: You may hear them referred to as Bohemian Crystals or Czech Crystals, since that's where they are crafted. "Bohemian crafted since 1548" and "Crystals from the heart of Europe" are their two taglines.
Are Preciosa Crystals Glass?
Great question! Yes, they are. In fact, they have established themselves as a world leader when it comes to glass making. Crystal is the highest quality of glass which used to be referred to as "lead crystal". Before the lead concerns and the change in manufacturing processes to meet European and U.S. standards in lead content, the difference between glass and crystal was the amount of lead.
These glass crystals are made up of the purest silica sand, sodium, potassium carbonate, minium (and a few other materials). These elements are combined just right to give each and every piece their signature brilliance.
Are Preciosa Crystals Environmentally Friendly?
They are! They have a strong commitment to our planet's natural resources by using ecologically responsible technologies, as well as following the crystal industry standards and legislation. Moreover, they are committed to maintaining safe and equitable working conditions for their crystal makers. Our team at Rhinestones Unlimited believes in working with companies who are aligned with our own views on corporate social responsibility and we're happy that Preciosa is one of them!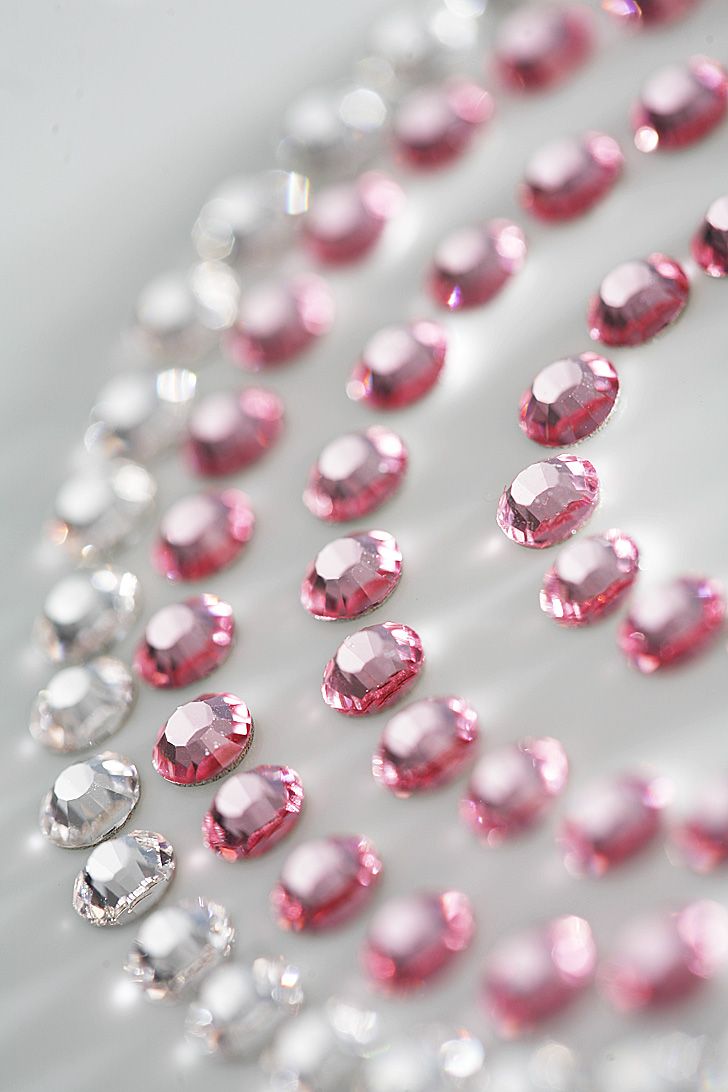 Preciosa Crystal vs. Swarovski
So, what's the big difference between the two companies? Well, let's break down a few comparable qualities:
The Origin: While Swarovski is an Austrian company, Preciosa is right next door in the Czech Republic. Daniel Swarovski used to work with the Bohemian group of glass makers that would later become Preciosa. He moved away from the Bohemian region of the Czech Republic to get away from his competitors and start his own business in the Tyrol region of Austria.
The Price: Preciosa is more affordable than Swarovski.
The Cut: Both have machine cut facets that have been scientifically aligned for the best light refraction and sparkle.
The Color: Both companies offer comparable colors. Looking for a specific color?

Let us know

—we'll be happy to help you find it.
As we look at the two, it's easy to see why Preciosa is the best replacement for Swarovski crystals.
The Sophistication, Quality, & Craftsmanship of Preciosa
As you look to add sparkle to your next endeavor, you can shop Preciosa by color, size, type, or shape. Or just poke around their extensive selection and see what inspires you! (We're currently very into their neon collection.)
Not seeing your heart's desire? You can always send us a message. We want to make sure you find exactly what you're looking for.
-xoxo-
Jemm
P.S. Shop Swarovski Crystals While They're Still in Stock
If you've been following the trends in the world of rhinestones, you probably know about the Swarovski shake up (you can read more about it here.) Take advantage of our Swaorvski sale while it lasts!