Posted by Rhinestones Unlimited on Oct 11th 2019
What is better than a beautiful and bright color palette for fall? The new Swarovski DeLite colors offer a romantic and purposeful color scheme.
"In 2021, JOMO not FOMO (JOY of missing out v. FEAR of missing out) will be our catchword. A push towards soft, natural and tactile materials in cocooning shapes that cuddle and simple styles that relax will become standard. A return focus on "femininity" will infuse women's apparel with a tongue-in-cheek approach as we indulge in the romantic notion of fashion for a purpose."
Swarovski LOVE ALL Crystal and Emotions - Unfolding the Passion of Creativity
Innovations and Inspirations Fall/Winter 2020/2021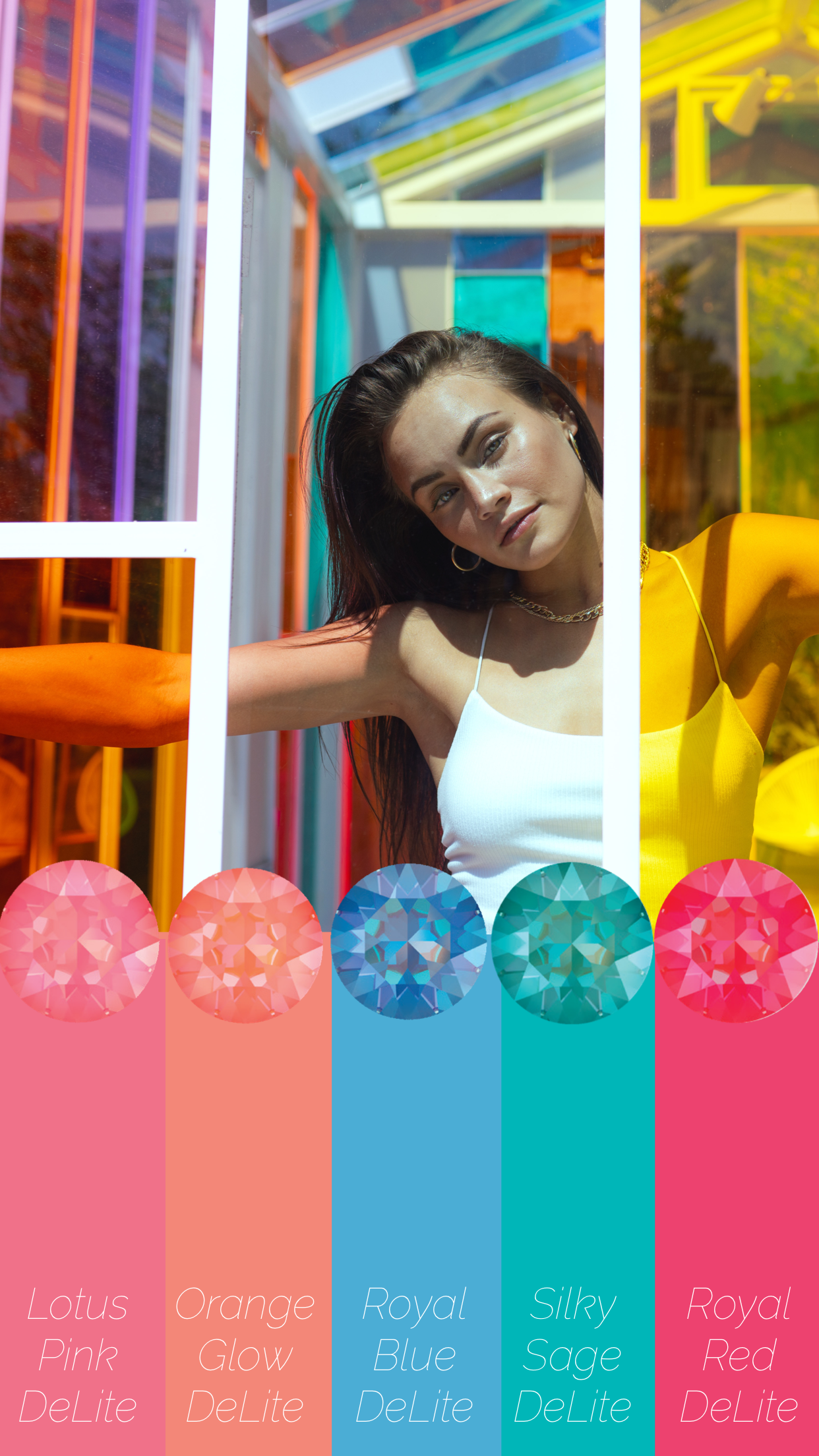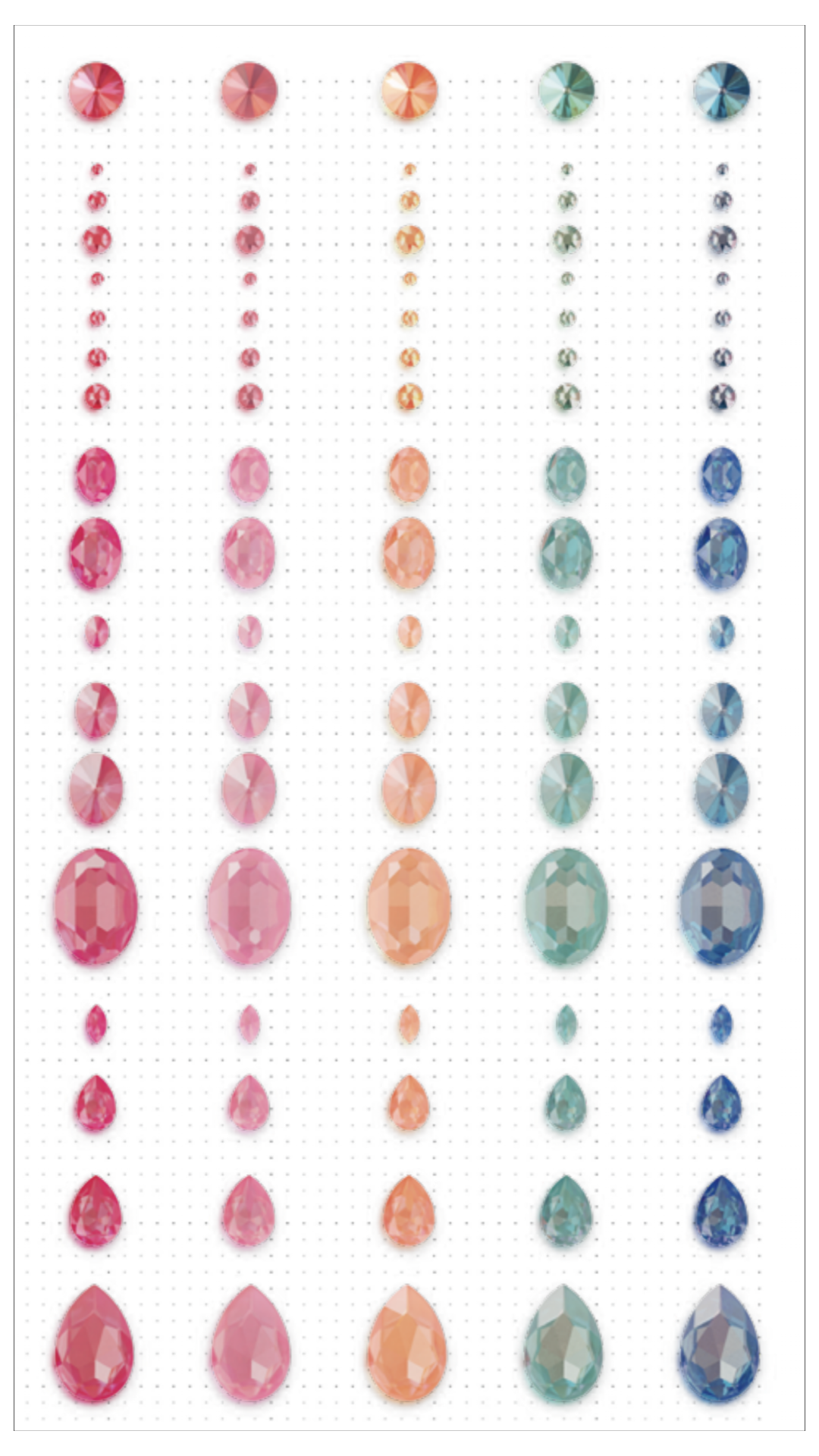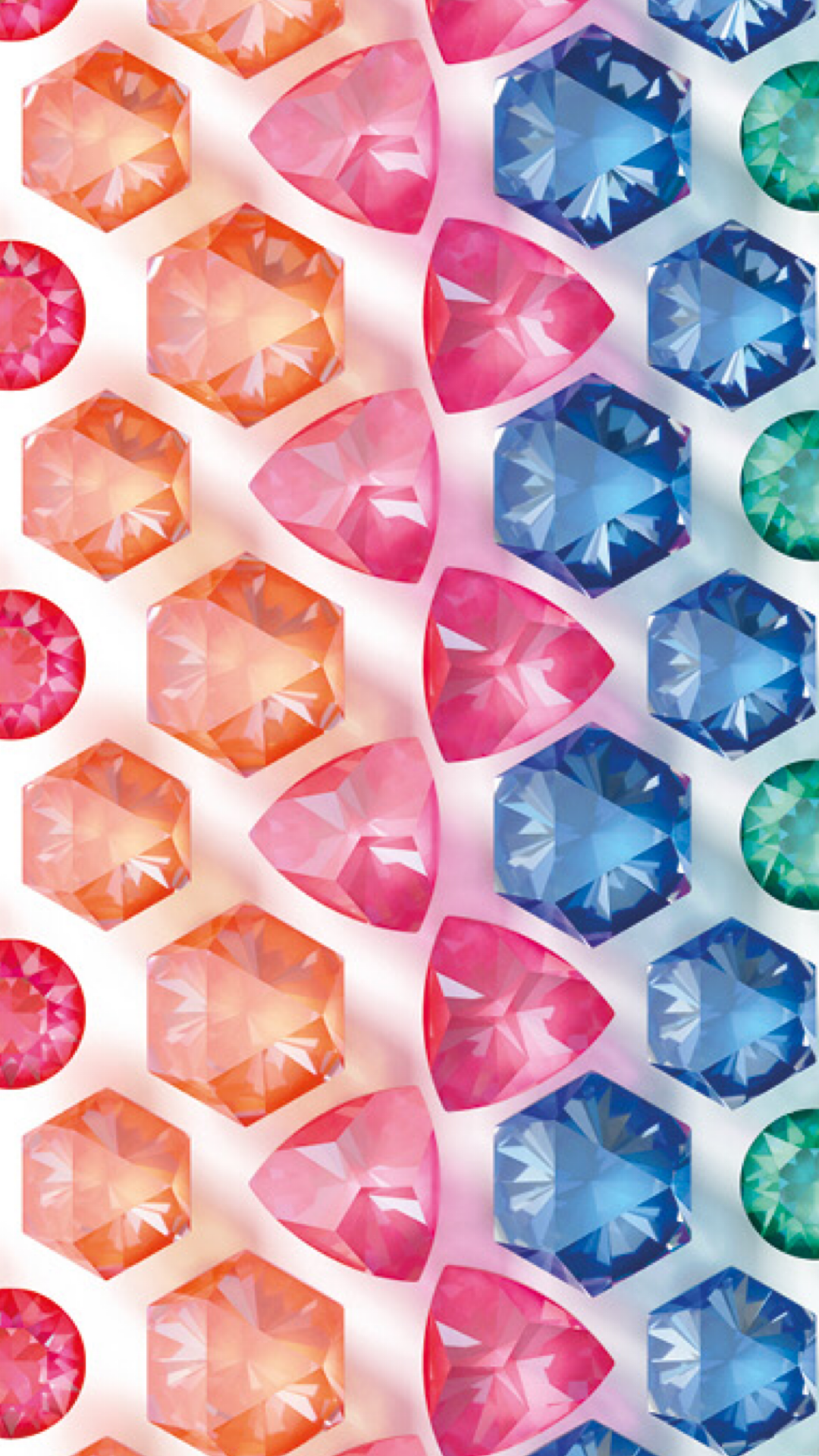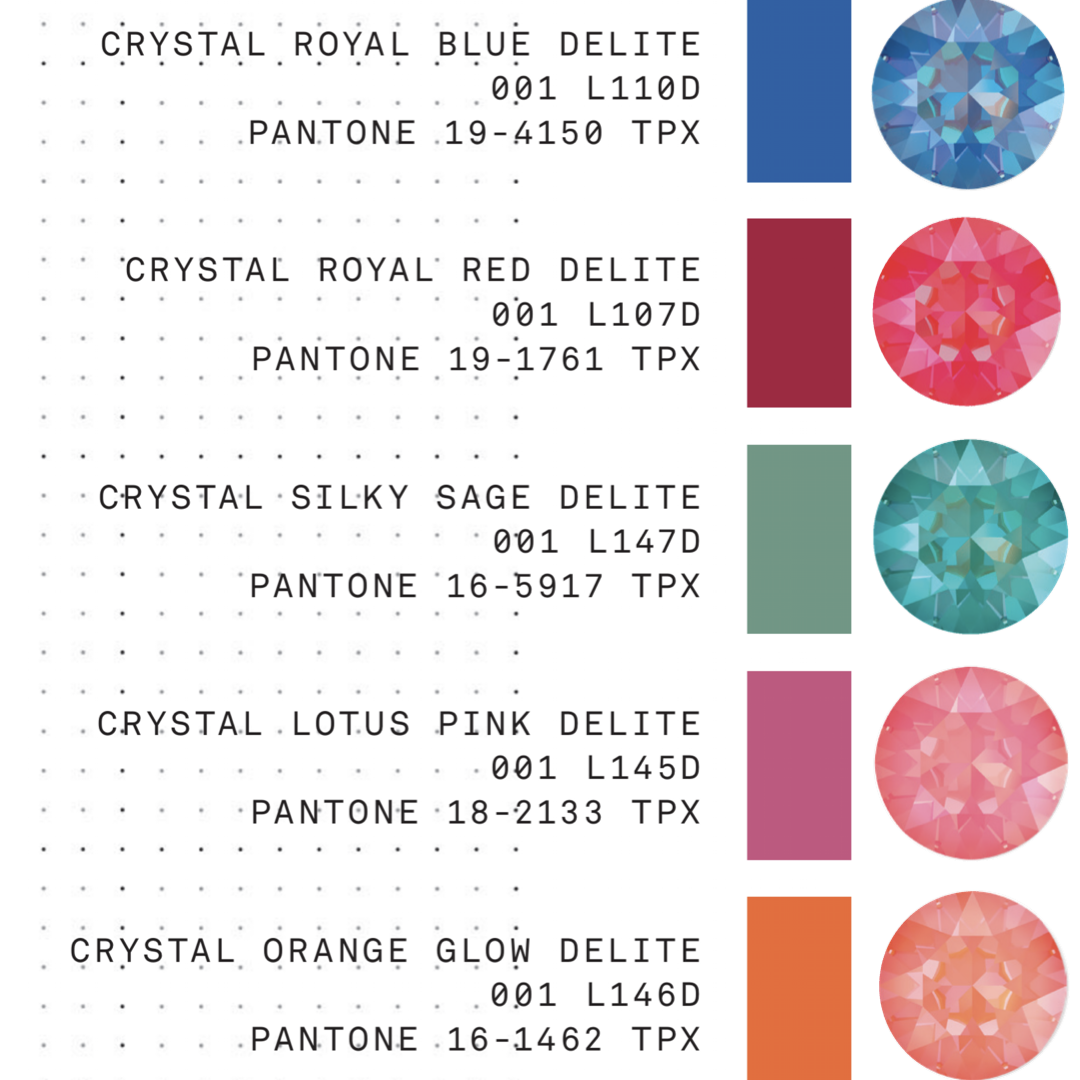 Royal Blue DeLite, Royal Red DeLite, Silky Sage DeLite, Lotus Pink DeLite, Orange Glow DeLite