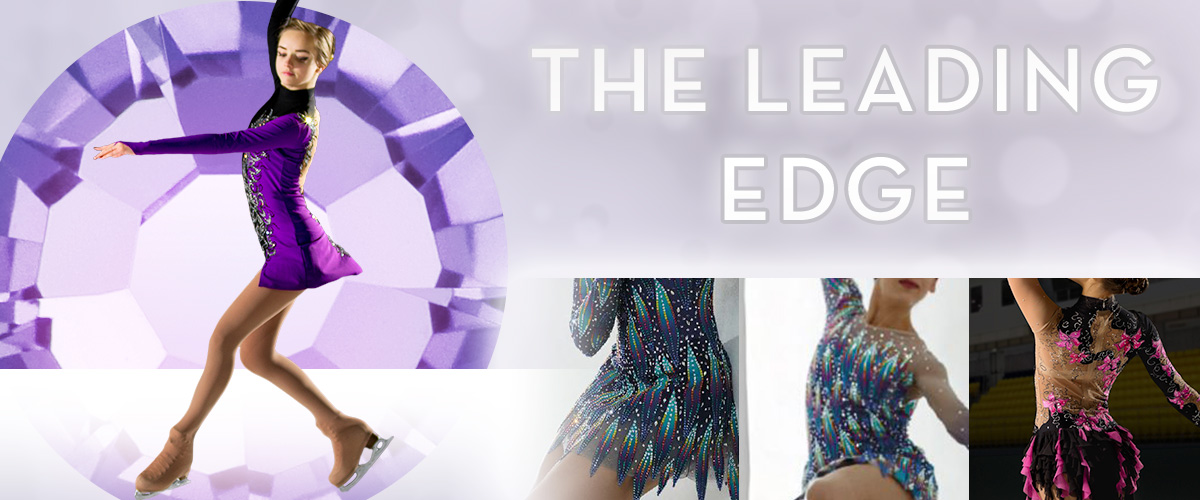 Crystals for Skating
Pinnacle of Your Program
With any skating program, the style and sparkle of your apparel illuminate your performance. The crystal shine draws the audience into the motion of an ice dancer's rhythm. The artistic skater's choreography is dramatized by rhinestone radiance. The perfect jewelry and accessories sparkle and transmit a figure skater's style and form during competition.
Designing the perfect skating apparel and competition dresses comes down to unique variations in crystal color and brilliance, and embellishment that reflect the flow of fabric on the skater. At Rhinestones Unlimited, we offer luminescent crystals, jewelry, and other embellishments. Let every spiral and twizzle shimmer with an ice skater's apparel and adornments.
Superior Sparkle and Shimmer
Rhinestones Unlimited offers the best in brilliance with reliable, quality crystals for every budget. The sparkle and shine of rhinestones are perfect for your crystal skating costumes. Our curated collections include:
SHOP BY COLOR to find crystals that complement any skating dress or team apparel.
Swarovski Crystals are no longer available for ice skating costumes due to the Swarovski 2020 Corporate Re-structuring. LEARN MORE
We research crystal design and engineering to bring you the highest quality rhinestones available. Our extensive collection of crystal rhinestone embellishments and jewelry create the perfect sparkle. Our ample selection makes finding what you need easy and alleviates your time spent on sourcing product. If you cannot find what you need, request it. We will search for options to fit your needs.
Embellishments that Shine
Your performances will come alive as your ice skaters move with the perfect sequins, belts, trims, and rhinestone appliques to capture light and showcase color. Finding the right sparkle for your figure skater apparel should be easy, and we strive to make the process as straightforward as possible.
Professional Value for Ice Skaters
Rhinestones Unlimited specialized services support the creation of your ice dancing and skating apparel while helping you balance your time and profitability. You can request rhinestones in smaller quantity packages to save you time – no counting necessary –and still benefit from bulk pricing. We offer a price match promise; you can be confident that you are receiving the best value. Our extensive line of tools and adhesives are of professional quality and simple to use.
Inspired Figure Skating Dress and Apparel Trends
Our dynamic product line reflects what is new and trending! We love to share the latest costume design contest winners and fashion trends on Rhinestones Unlimited Blog, YouTube, and Facebook. We want your ice skaters confidently performing while showcasing current fashion trends.
Jewelry Sparkles on the Ice
Performance jewelry that shines and shimmers on the ice accentuates the latest fashions. We offer stunning collections, such as:
Our Culture of Care
We want your skaters to succeed. Whether you are an ice skating coach, dress designer, or performer, we have resources for you. Use our tutorials, design help, or personalized advice from Mama Rhinestone. Reference and News pages provide information on everything from the design process to selecting the best tools to DIY tutorials.
We are committed to your success with our high-quality product line, assessable wholesale pricing, and superior customer care and support. We strive to help every performer sparkle and shine in the spotlight.
Time for your program to shine and your performance to sparkle!