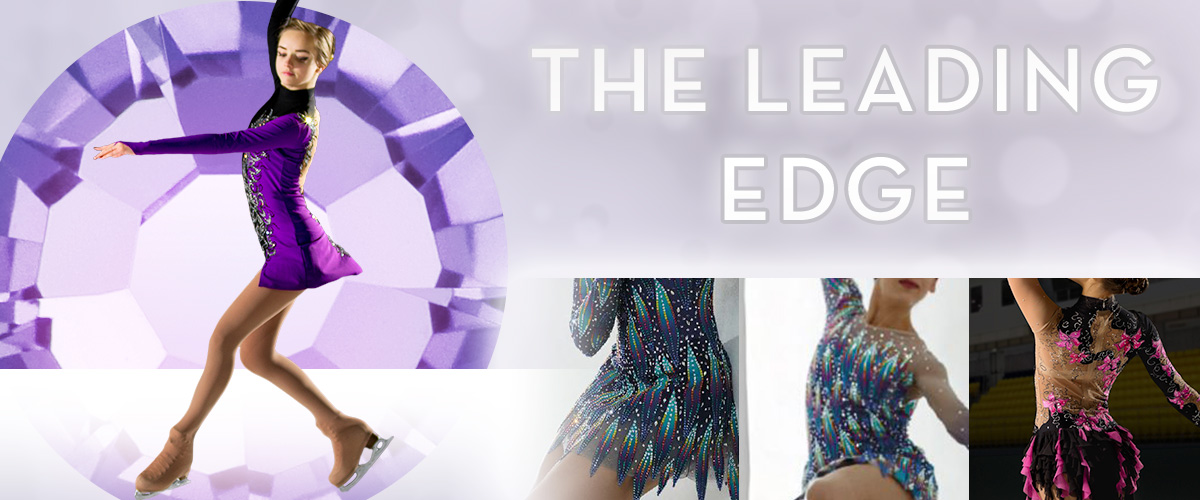 Sharp, crisp, sliced, edge. Smooth, lithe, fluid, grace. Perfection on the ice demands the meeting of contradictions. How do you move while remaining still? Though you can practice in a studio, rehearse rink-side, your sanctuary is the surface of the frozen water; a place where few can call home.
Magnifying the magic of your experience for those who've come to see you shine is the true performer's gift to her audience.
"It's not an exaggeration to suggest that the very best figure skaters in the world can be recognized with eyes closed. Judges become accustomed to recognizing the sound of a perfectly executed jump, the correct transfer from take off or inside edge, allowing them to hear the difference between an artist and a pretender just by listening. The precision, the cut, of Swarovski Crystals is just as distinctive. Exact color, cut, and luminescence are no accident. They are the product of a relentless pursuit. As blades cut crystal, the purity of sound as athlete meets ice, is proof that there are no shortcuts to brilliance."
Read More of the Swarovski® Dance Magazine (Performance p.30) and make sure to check out the Rhinestones Unlimited feature dance costume and accessories on p. 58-60. Swarovski® honors our commitment to support artists and bring top quality costume trimmings to designers and performers around the world.
YOU WERE BORN TO STAND OUT!
For 20 years, Rhinestones Unlimited has lifted serious performers to higher heights by enhancing the reverence of their performance. Rhinestones for skating make your movement come alive. The sparkle frames your lines, communicates your expression, ornaments your character and augments your presence in the rink. Sparkle and ice go together like music and motion.
With unlimited shine and endless inspiration, we provide you the leading edge with sparkle at every level: Swarovski® crystals, LUX Austrian Crystal™, Preciosa® crystals, and Priceless Crystal™.
Our selection of crystal accessories – rhinestone jewelry and appliques – complements your look:
Ovation Performance Jewelry & Accessories - Ovation Appliques, Ovation Crystal Rock Jewelry & Ovation Marquis Collection

Starlight Performance Jewelry - A collection of crystal jewelry made for movement and the spotlight

Little Star CPSIA Children's Compliant Jewelry - CPSIA compliant jewelry packaged and sized for children age 12 and under
And, for those still moving and shaking their way to the top, you'll find plenty of help through our staff of seasoned industry veterans and 24/7 resources such as How to Rhinestone a Dance Costume, blog articles, exclusive professional grade tools of the trade, and the worldwide community of dedicated artists- just like you- that we've brought together over two decades of brilliance.