Posted by Rhinestones Unlimited on Sep 24th 2014
The first month of back-to-school is underway, and homecoming celebrations are in the works! Loud noises, costumed antics, confectionery frocks and a gym full of disco ball reflections- nothing says "party" like a glitzy spree. And, nothing says "our team is going to run your team into the ground, suckers" like a ferocious display of school spirit.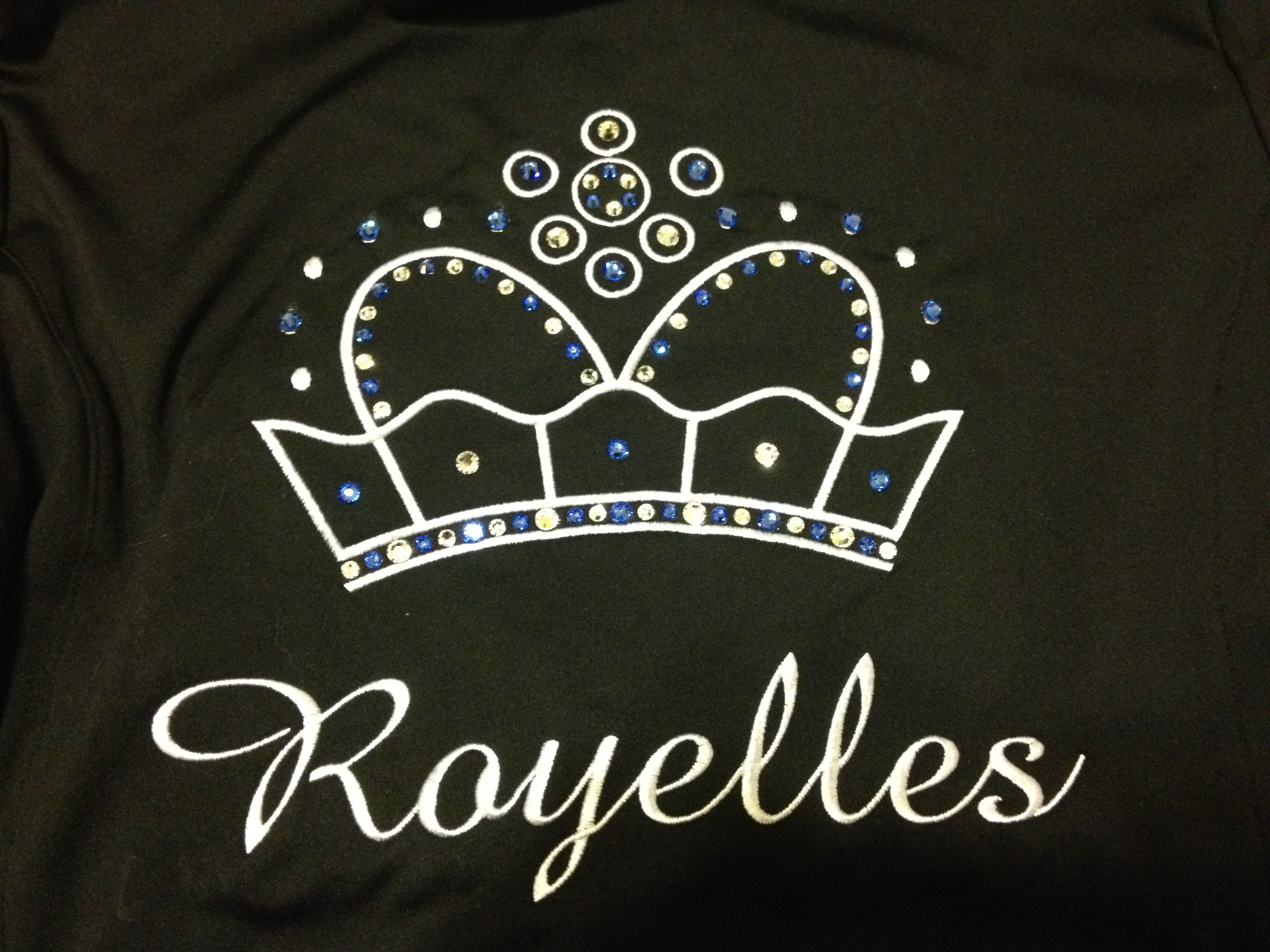 A little investment here can go a long way…ready for this? School sparkle. It's a thing! Intimidate your opponents by making your presence impossible to ignore. From grade school to ivy leagues: if you want to stand out in the crowds of people, then make your team colors come alive. How? You gotta add glitz. Thanks to the extra dimension of light-play, blinged objects become as energized as an over enthusiastic pep squad. Dance or step teams, cheer squads, color guards, synchronized swimmers, gymnasts, marching bands and avid football fans trying to flag down the mascot to catch a free t-shirt from the launcher…participants at any level look great with a little school sparkle.
First, start with contrast for high impact: a gray background can dramatize any shade, or use black against light colors and white against rich tones. Then, choose your sparkle. With over 250 shades between four rhinestone qualities and a line of sequins, we can match your school colors and your budget.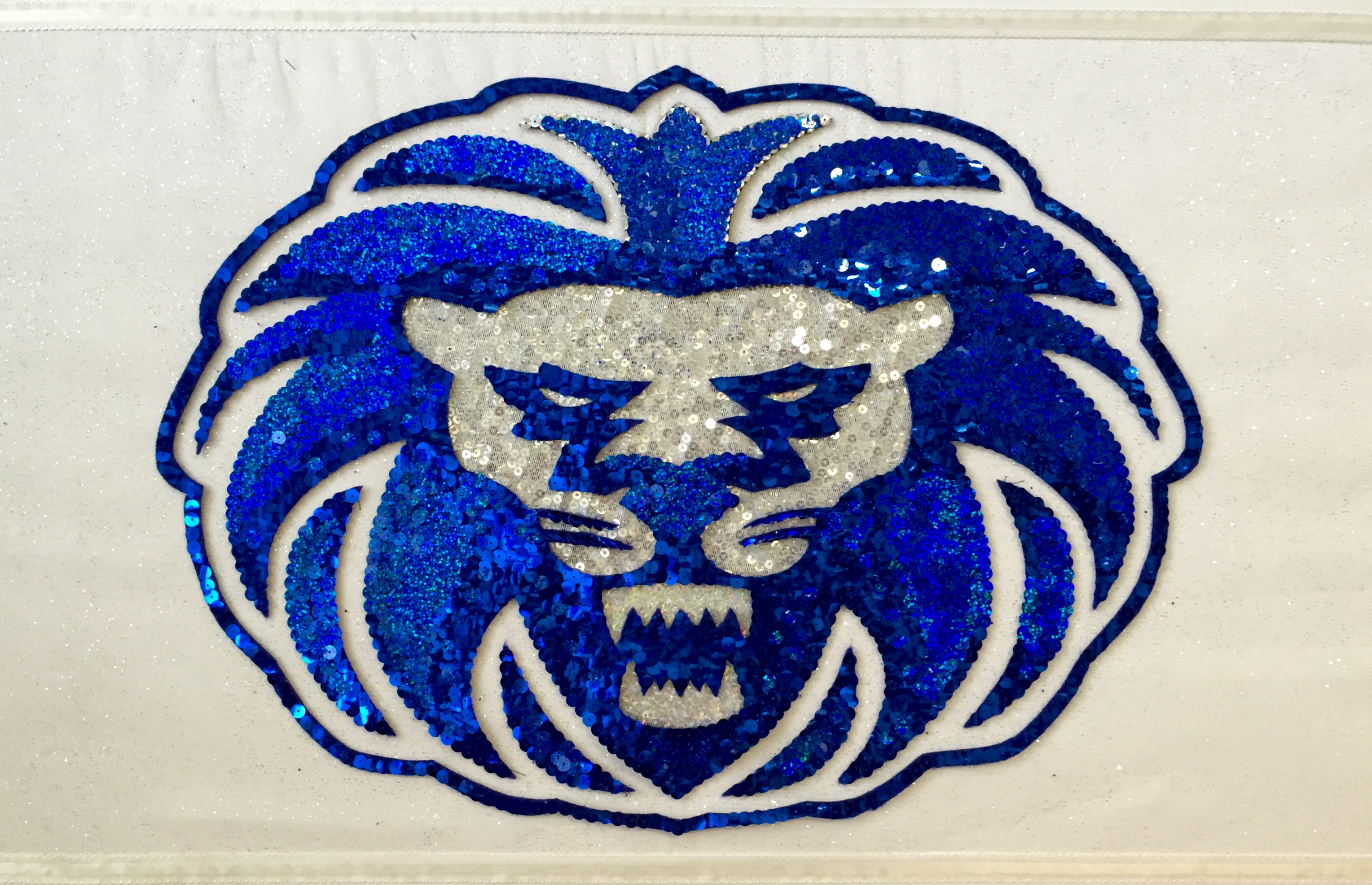 Some of the easiest and most efficient designs for concentrated sparkle is to outline the letters or fill in the shapes. I made an animated sign for the spectators to wave around or the cheerleaders to play with, filling in the school's lion logo with a mix of sequins. We also see a lot of rhinestoned team jackets and warm-ups around here. For lettering, remember: the smaller the script, the smaller the stone. Getting into those tight curves and corners requires a size that will keep the text defined and legible from a distance. Experiment with sizes 7ss through 16ss for small text, like mottos or performers' names. Corners or large lettering can often accommodate up to 34ss, with 16ss and 20ss being the most versatile. Then, get creative! You don't have to stick to the script. Create a 3-D effect with shadowing, scatter your stones or create your own border. Create an individualized look, or get together with your teammates and come up with a unified design.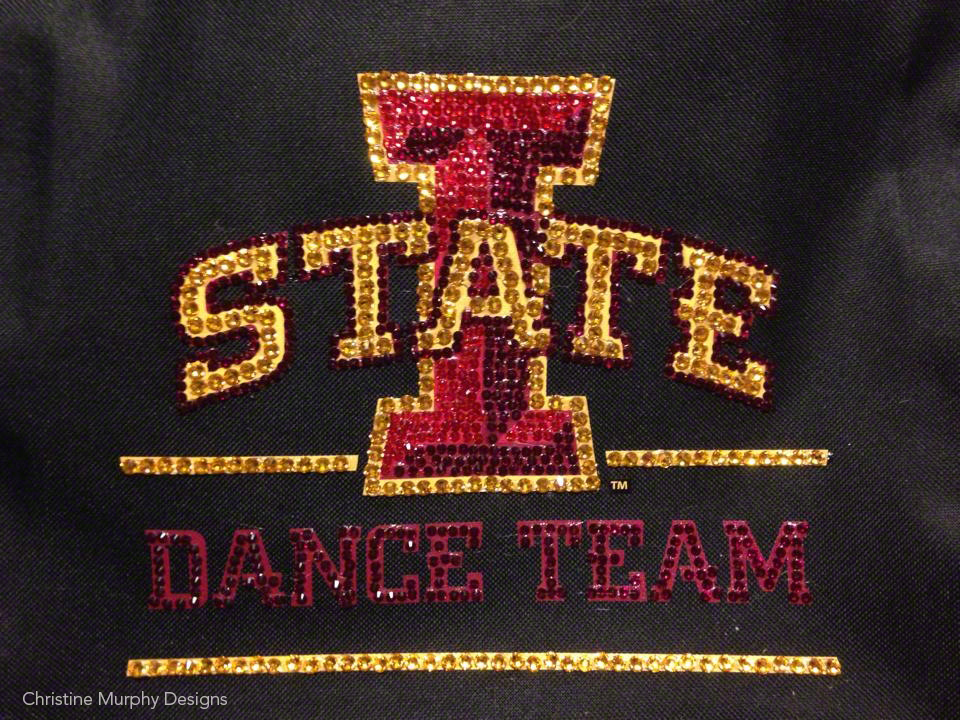 You can fire up your team all year long- school spirit is easy when you've got sparkle on your side. Go get 'em, tiger!
-xo-
Jemm
Rhinestones Unlimited blog author Jemm Stone is a multifaceted girl navigating our sparkly world with on-point insights. Visit Blog.RhinestonesU.com to follow her thoughts as she highlights design trends, turns the spotlight on industry influencers and breaks down how-to tips like light through a crystal prism. Wow, good hustle…
P.S.- Keep your eyes peeled for a behind-the-scenes peek at the sequin logo sign. I'll post it soon!