Posted by Rhinestones Unlimited on Jan 15th 2019
What is a Gross of Rhinestones
A gross is a dozen dozens, or 144 pieces, whether you're quantifying rhinestones, shoe boxes or bolts of fabric. Rhinestones are often packaged in units of gross or dozens by the manufacturer.
10 gross = 1,440 pieces (120 dozen)
2 gross = 288 pieces (24 dozen)
1 gross = 144 pieces (12 dozen)
.5 gross = 72 pieces (6 dozen)
.25 gross = 36 pieces (3 dozen)
1 dozen = 12 pieces
Wholesale Rhinestones and Crystals by Gross
When purchasing wholesale rhinestones and crystals, the best value will be found in the manufacturers' original bulk packaging, which is often a 10 gross quantity (but can vary with the stone size or shape). Here is where you'll pay the least amount for each stone. These packages will contain stones of the same color, size and style. Bulk packaging can be a smart option for your go-to favorites, like best-seller Swarovski Crystal 20ss flat back rhinestones, when you know you will eventually use them over multiple projects. But, if you don't need bulk quantity, Rhinestones Unlimited, your favorite wholesale crystal and rhinestone distributor, offers small quantity minimums, so you can mix different sizes or colors on your project while paying for only what you need. We also offer a custom repackaging service, developed with performance groups in mind. With the custom repackaging service, we split your bulk package evenly into multiple bags, ready to distribute. Check out the four rhinestone qualities sold in bulk factory packaging, smaller .5 - 1 gross quantities, or in custom small packaging.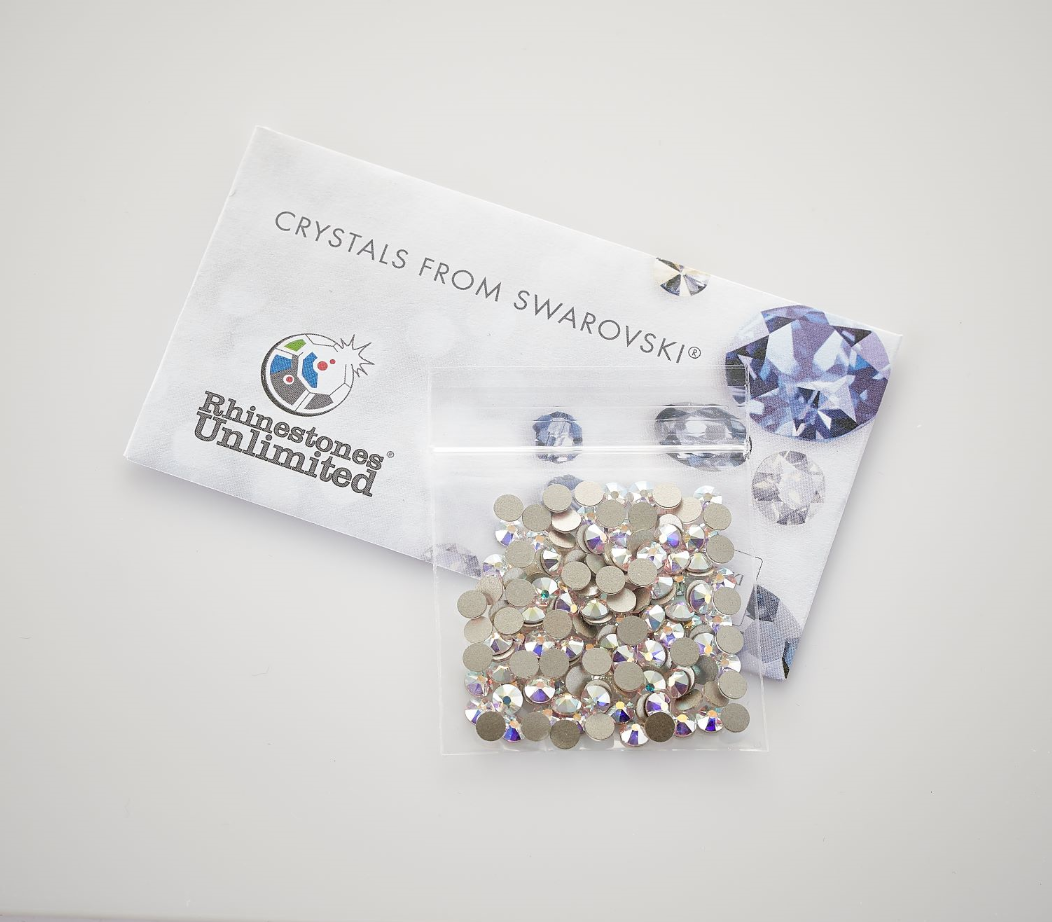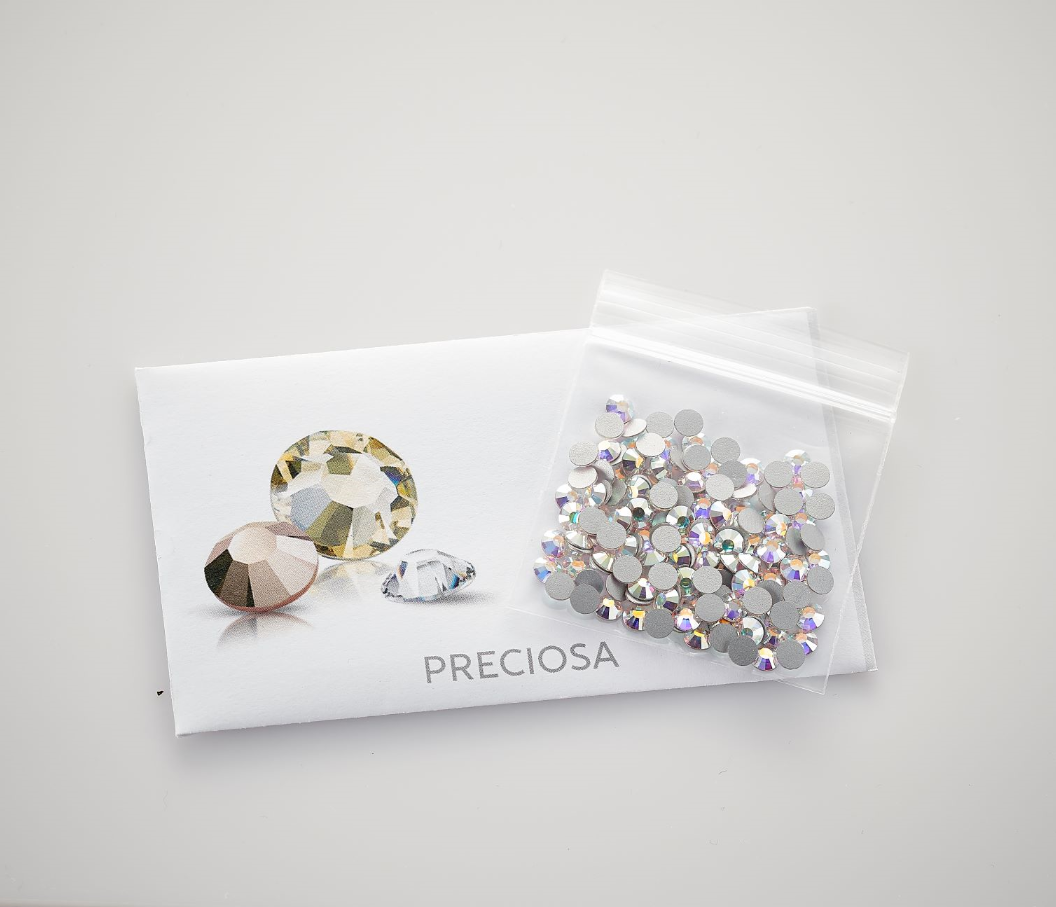 Swarovski Crystals Preciosa Crystals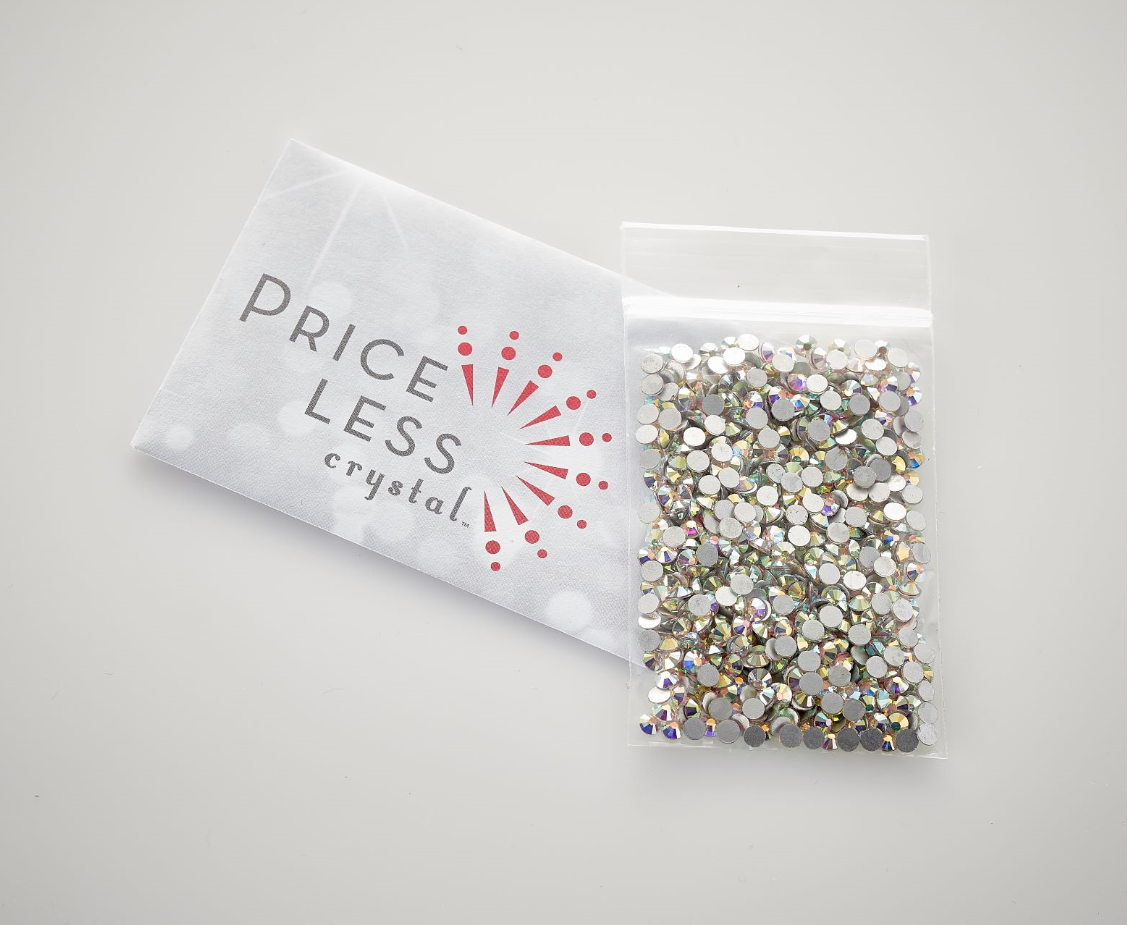 LUX Austrian Crystal Priceless Crystal
If you're not sure how many rhinestones you need, check out our Estimating Guide, which helps you visualize the most popular rhinestone sizes scattered over an area or outlining an edge, then offers an easy formula to determine how many crystals you need!