Posted by Rhinestones Unlimited on Mar 9th 2020
Create a professional look with a beginner budget with Ovation Performance Jewelry and Accessories
Ovation Performance Jewelry & Accessories™, made with Swarovski® crystals, give new competitors the opportunity to look polished and professional on a Bronze Level budget and allows a pro to change up her look without breaking the bank.
Take your look from practice to performance with Ovation Performance Jewelry & Accessories featuring Swarovski crystals. Don't settle for cheap gowns that make you stand out as an newcomer- get a professional look with the leading crystals for ballroom dance, but on a beginner's budget. These accessories are a great way for professionals and top level students to easily change up their look and build a stunning wardrobe of performance attire. Have a studio showcase coming up? Want to change up your look with each student or competition? Pair these beautiful belts, bracelets and earrings with your practice wear and you will have a stage worthy look in no time. Add appliques and Swarovski crystals to your practice dress to finish off your ensemble to really sparkle in the spotlight.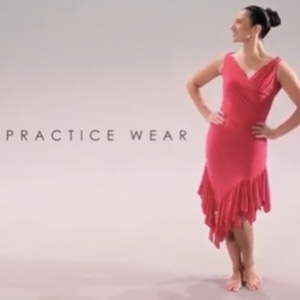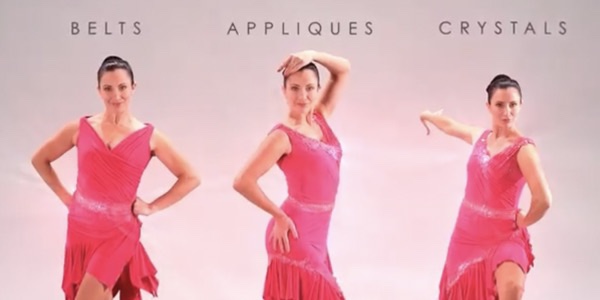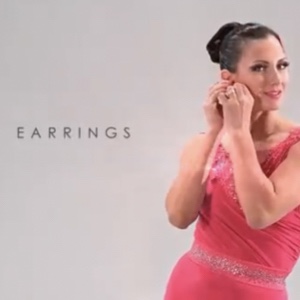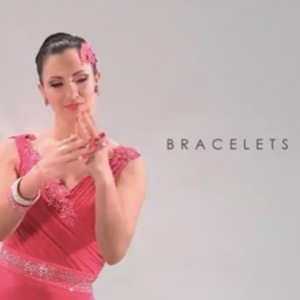 1) Start with Practice Wear
Every color option looks amazing on black practice wear! Or, shop for colorful practice wear as shown here in fuchsia, royal blue and red.
2) Add Belts
Fully crystallized with Swarovski crystals from front to the back Velcro® closure, these stretch belts are available in 11 colors plus additional fun options of leopard and zebra print.
Size Small: 25-29"
Size Medium: 30-34"
Size Large: 34-38"
3) Add Appliques
Simply tack (or even glue) a few Ovation Appliques to your dress in a matching or complimentary color. With three styles of appliques with an A or B side, you will find the perfect shape for a hemline, neckline or back enhancement. Don't forget to pick one up for a hair piece to easily pin into your up-do! An amazing selection of 15 colors will make it easy to coordinate with your practice wear and additional Ovation Performance Jewelry and Accessories. Customize your own ballroom dance dress for a fraction of the cost of a custom gown.
4) Add Crystals
Do you enjoy a little Do-It-Yourself (DIY)? Adding Swarovski crystals to your clothing, accessories, and yes- your customized dance sport look is easy! Check out our video about How to Rhinestone Your Dance Costume for some helpful tips. Now, your dress is ready to dance! Ready to sparkle in the spotlight!
5) Add Earrings
The 9 gorgeous colors in the ballroom ready Marquis Collection will help complete your look.
6) Add Bracelets
Check out the 11 coordinating bracelet colors plus leopard and zebra print. Stack up the bracelets for a professional look. These high quality bracelets with Swarovski crystals will always be a go-to classic for every performance.
OK, some lipstick and your dance shoes and now YOU are ready to dance!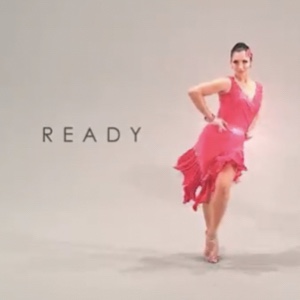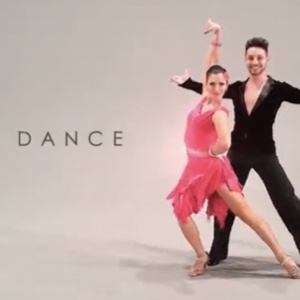 Dancers: Gene & Elena Bersten with Dance with Us America
Practicewear from Dance America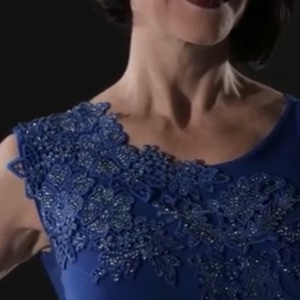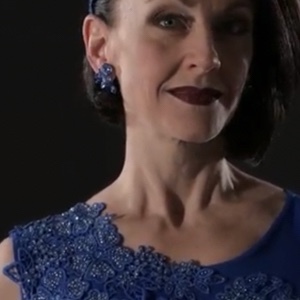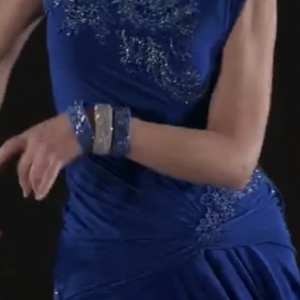 Dancer: Andrea Mirenda with Heart of Dance Minnesota
Practice Dress from Dance America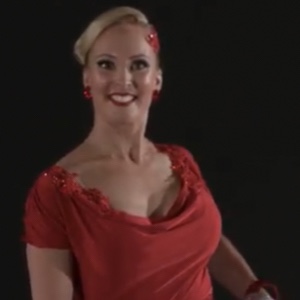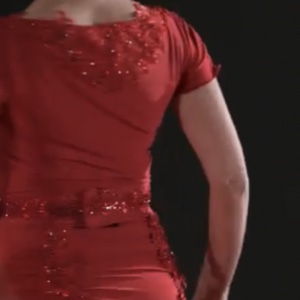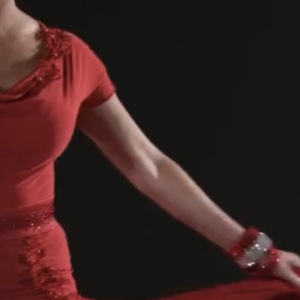 Dancer: Tricia Wood from Dance and Entertainment Studios: Ballroom Latin, Swing and Country Dance Lessons
Practice Dress from Dance America