Posted by Rhinestones Unlimited on Jan 16th 2023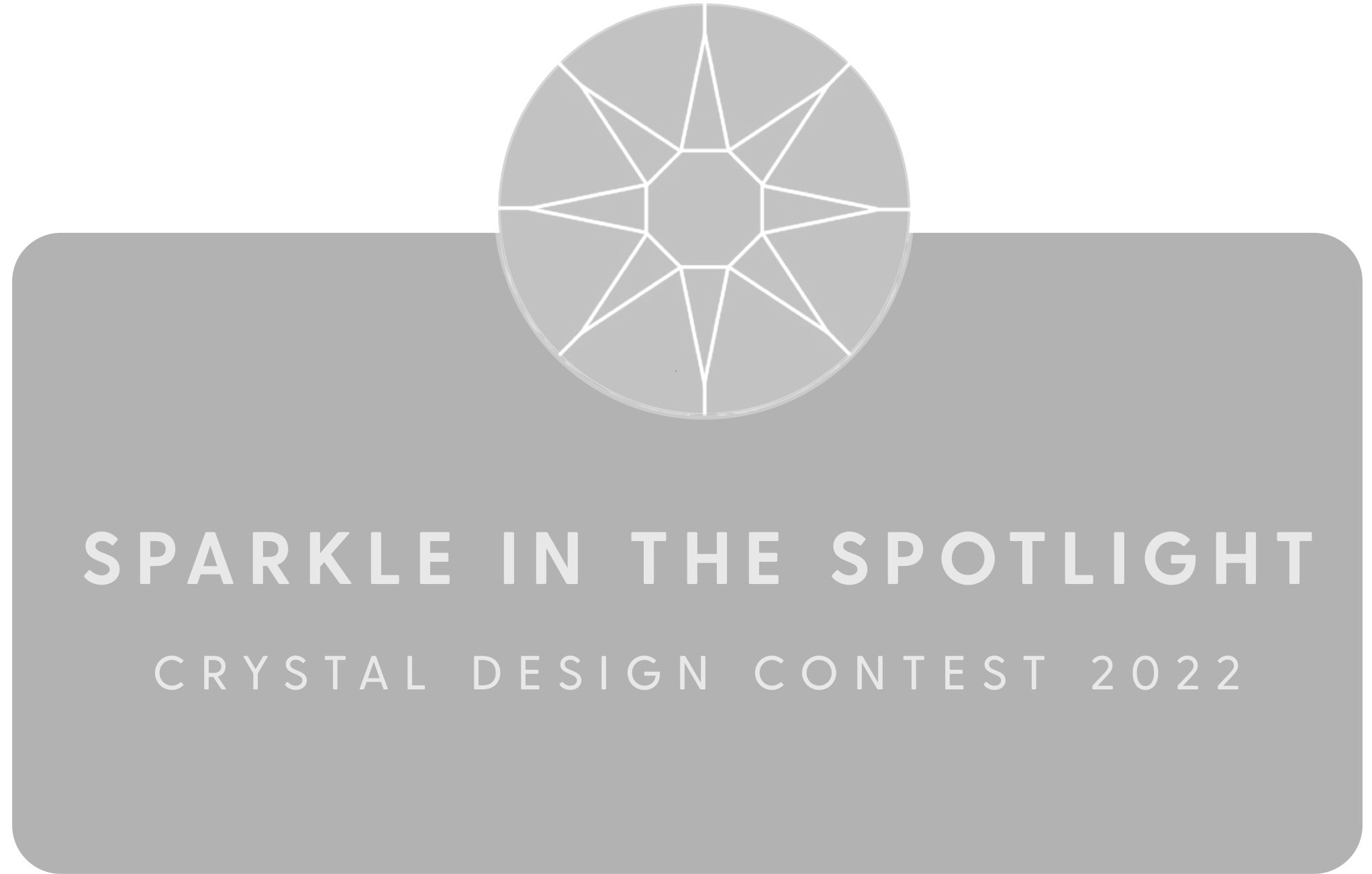 2022 marked our 5th annual Sparkle in the Spotlight Crystal Design Contest. The contest which began in 2018 in partnership with Swarovski, has become a favorite of our customers and social media followers. Every year we look forward to sharing the crystallized costume creations of our beloved customers.
We are excited to present to you the six 2022 participants in the Sparkle In the Spotlight 2022 costume competition: CWaken Designs, Double Diamond Dancewear, Rhinestones Couture, Siren & Ice, Skate Style Studio, and Unique Creations by Alyssa. All contest costumes feature a mix of Starcut Crystal® 2088 Cut Rhinestones and Sew On Rhinestones in the colors of Crystal, Crystal AB, and Crystal Shimmer.
Our 2022 contestants agreed to the following rules and judging criteria:
- Each contestant will choose their musical genre to draw inspiration from, pick out their sew on shapes and rhinestones, and have two months to submit their finished costume.
- Each costume must be made up of at least 70% from the inspiration crystal colors pallet.
- Contestants may not use any other rhinestones or crystal trims other than provided by Sponsor.
- Each Contestant will be provided the same retail value of crystals for their costume.
- Each Contestant must post a minimum of 3 posts to Instagram using the hashtags #SparkleintheSpotlight and #Contest and mention Rhinestones Unlimited and the use of Starcut Crystals®.
This month, an independent judging panel of past contestants will judge the costumes to determine the winner of the contest. Rhinestones Unlimited will announce the winner of a $500 Visa gift card on Tuesday January 31st! Stay tuned! Congratulations to all six contestants and we love seeing your creativity at work!
If you are interested in applying for the 2023 Sparkle in the Spotlight Design Contest, keep an eye out here at RhinestonesU.com, at Rhinestones Unlimited on Instagram or Facebook, or sign up for our newsletter.
1. CWaken Designs - Rock
Carli's inspiration was ROCK AND ROLL MUSIC This costume symbolizes the rockin' energy and flash of the electric guitar and the edgy style of pounding drum beats and rock culture.
Designer: CWAKEN DESIGNS @cwakendesigns
Performer: Beau Leopold @beauleopold
Video: Laura Sukowatey @laurasukowateyfilms
2. Double Diamond Dancewear - Latin
Jennifer's inspiration was LATIN MUSIC. This costume pulls energy from the sounds of Spanish and Portuguese music. The movement, hip action, social connection, and sensuality of this music and dance style is evident in this fun and flirty design.
Designer: DOUBLE DIAMOND DANCEWEAR @doublediamonddancewear
Performer: Kally Hilton @kallyhilton & Latin partner Alex Vladimirov @iamalexv
Video: Laura Sukowatey @laurasukowateyfilms
3. Rhinestone Couture - Blues
Rhinestone Couture's inspiration was BLUES MUSIC. This costume grooves with the sounds of saxophone chords and trance-like rhythms. The design and sparkle bring us back in time while being fashion forward with style and sass.
Designer: RHINESTONE COUTURE @rhinestone_couture
Performer: Taylor Brinda @taylorbrinda
Video: Laura Sukowatey @laurasukowateyfilms
4. Siren & Ice - Classical
Siren & Ice worked with inspiration of CLASSICAL MUSIC . This dress design brings the "class" of the classics with details that display sophisticated sparkle. The stylish and playful crystal design portrays the perfect amount of majesty.
Designer: SIREN & ICE @sirenandice
Performer: Sheryl Scott @stella.rockstar
Video: Laura Sukowatey @laurasukowateyfilms
5. Skate Style Studio - Jazz
Nadine's inspiration was JAZZ MUSIC. This costume brings all the sparkling jazzy vibes and musical expression of swing, blues, improvisation, and harmonies. As smooth as a skater gliding across the ice, this costume brings all the right sparkle and style influences.
Designer: SKATE STYLE STUDIO @skatestylestudio
Performer: Ema Cable @emacable
Video: Laura Sukowatey @laurasukowateyfilms
6. Unique Creations by Alyssa - Vaudeville
Alyssa designed with the inspiration of VAUDEVILLE MUSIC . A costume with dramatic composition and theatrical style, the sparkle displayed is fun and flirty. The design brings together the feeling of poetry, comedy, theater performance, song and dance.
Designer: UNIQUE CREATIONS BY ALYSSA @uniquecreationsbyalyssa
Performer: Kendall Lewis @kendalllewis_22
Video: Laura Sukowatey @laurasukowateyfilms