Posted by Rhinestones Unlimited on Jun 12th 2020

Virtual Travel Blog Next Stop- India
One of the oldest civilizations in the world, India is a mosaic of multicultural experiences and rich heritage.Extending from the snow-covered Himalayan mountains to the tropical rain forests of the south, it is impossible to ignore India's mesmeric conflation of the old and the new. Walking through the bustling city streets you are greeted by a diverse variety of cuisines, arts, crafts, faiths, and nature.Experiencing different textures, sounds and smells triggered the emotion that prompted these designs.
India's inspiration color story is Fuchsia, Light Topaz, and Aquamarine (substituting Indicolite, a color out of program in flat backs, sew ons and fancy stones).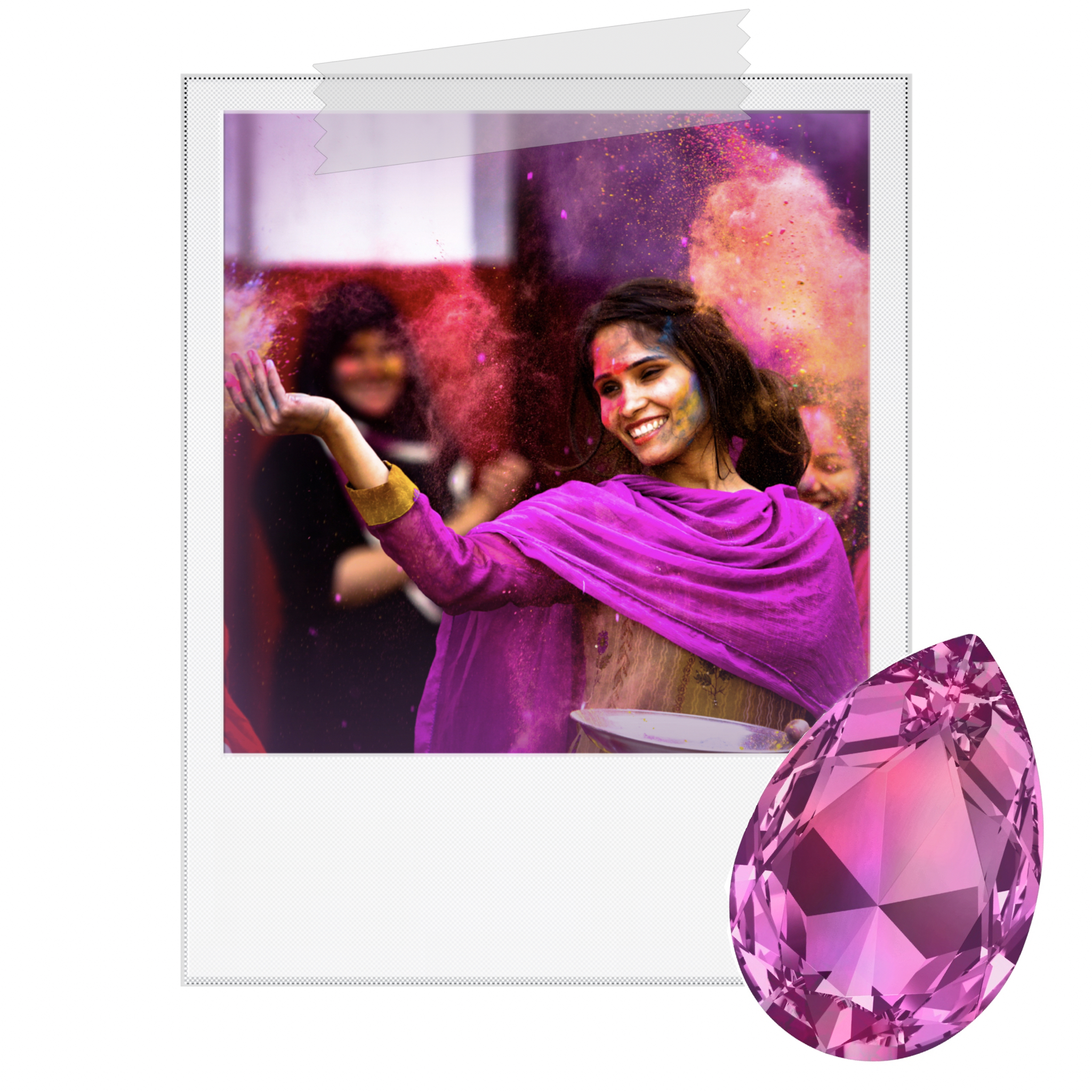 Shop Swarovski Fuchsia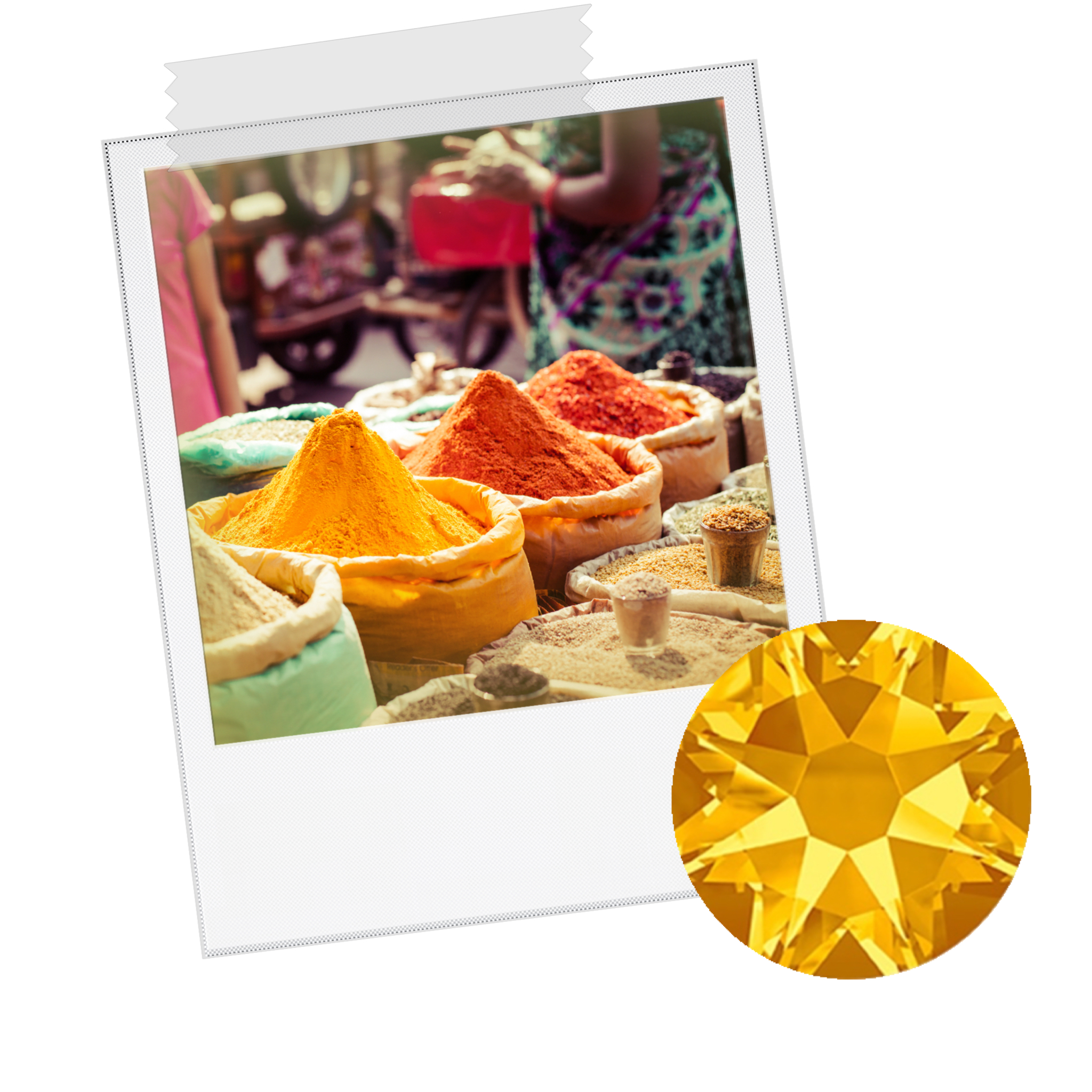 Shop Swarovski Lt Topaz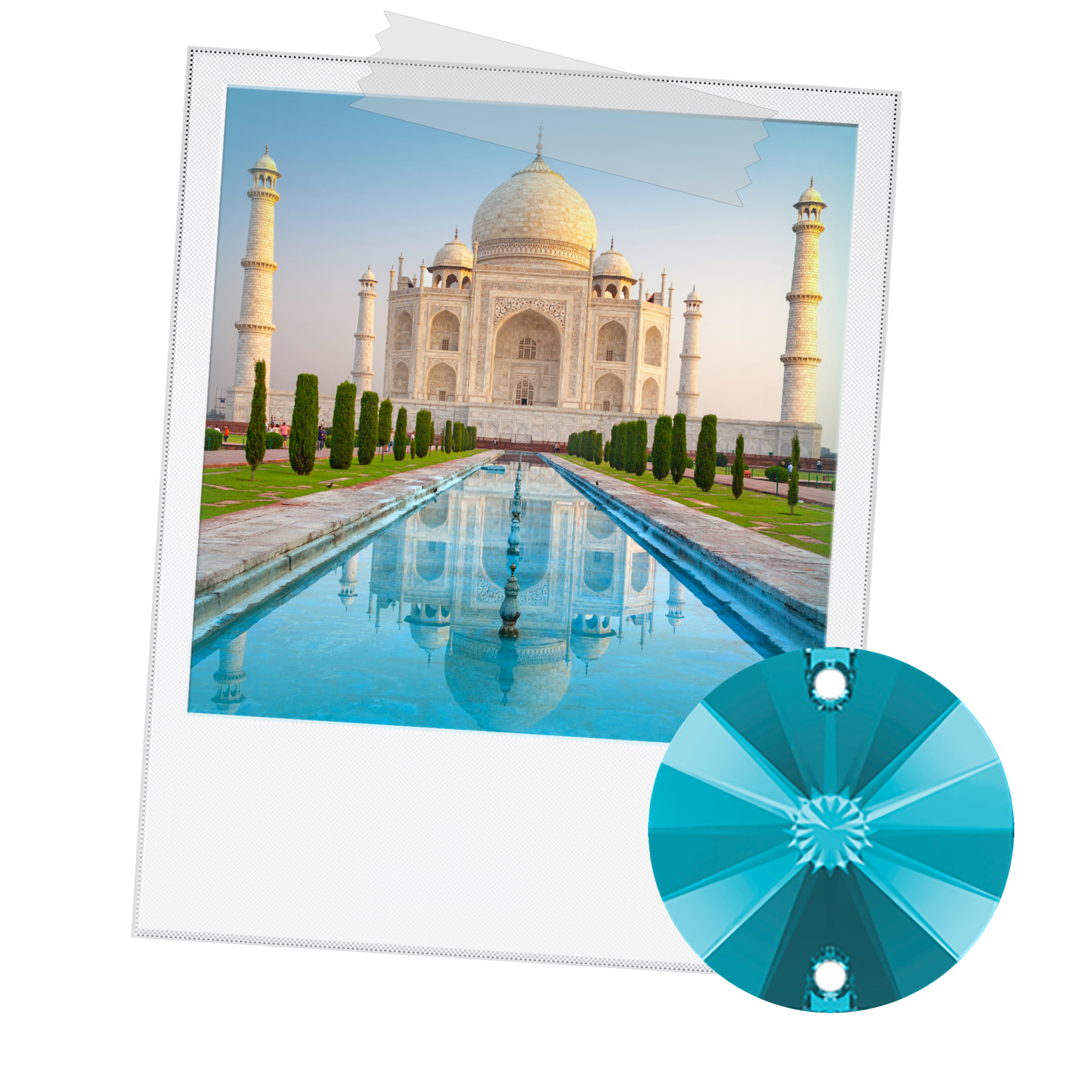 Shop Swarovski Aquamarine
Click here to read more about Swarovski's Inspirational Color Story and Travel Blog
Please follow @RhinestonesUnlimited on Instagram and Facebook for our virtual travel blog and DIY projects inspired by this month's virtual travels and color story. Tag @RhinestonesUnlimited, @Swarovski.CreateYourStyle and #DIYsparkle on any projects you have done with this inspirational color story. And, hopefully you are inspired to do new ones. We would love to share your projects!