Posted by Rhinestones Unlimited on Apr 1st 2020
Pack your virtual bags because you are invited to embark on a 6-month journey around the world to celebrate Swarovski's 125th anniversary. Each place we visit will bring new inspirations, sparkling color combinations, and beautiful Swarovski inspirational projects. We will explore how color combinations act as a global identifier –just as a flag does for its country.
The focus is YOU! This virtual travel blog is based around how we can support you with the inspiration of beautiful landscapes and the inspirational color story of each or the six stops along the journey. The theme is EXPERIENCE OVER THINGS and even with our travel needing to be virtual these days, we can still experience the inspiration these locations can provide. We are all in this together so lets connect, inspire and travel together while we stay home.here is no better time to take a virtual trip around the world, to celebrate Swarovski's 125th anniversary with Crystals Around the World- An Inspirational Color Story.

Please follow @RhinestonesUnlimited on Instagram and Facebook for our virtual travel blog and DIY projects inspired by this virtual journey. Tag @RhinestonesUnlimited, @Swarovski.CreateYourStyle and #DIYsparkle on any projects you have done with this inspirational color story. And, hopefully you are inspired to do new ones. We would love to share your projects!
Read more about our travels: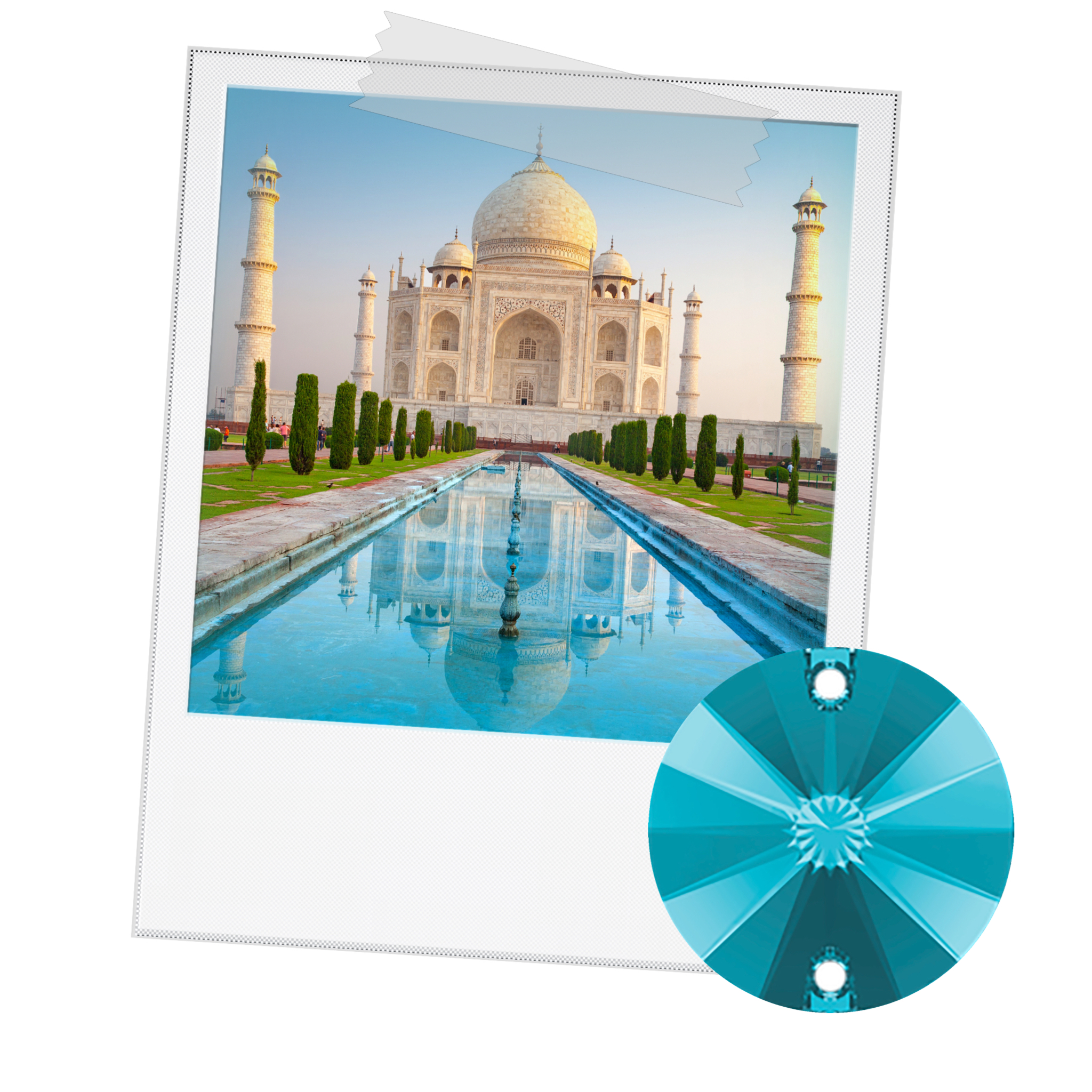 Third Stop: India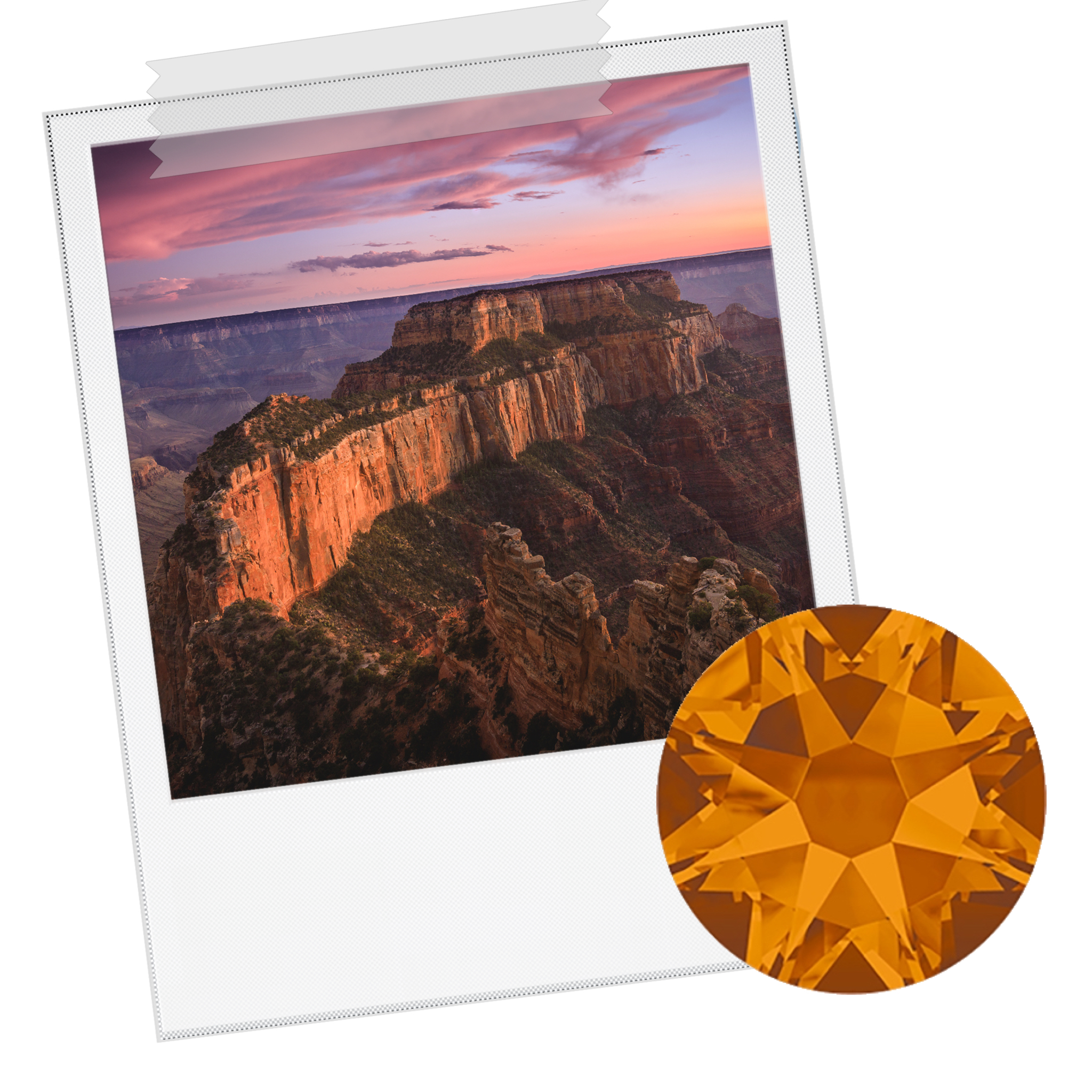 Sixth & Final Stop: Grand Canyon