Posted by Rhinestones Unlimited on Jan 15th 2019
The University of Minnesota Dance Team
If you think you have school spirit, take a look at the University of Minnesota, whose mascot and dancers have won national awards steadily for the past two decades. The U of M Dance Team has, in fact, swept up with 34 national titles in Pom and Jazz dance since they started participating in the United Dance Association/United Cheer Association championships, a national competition for spirit leaders of colleges and universities across the country. Once again, Rhinestones Unlimited will be sponsoring this hometown team of dancers, to create another stunning, sparkling costume for the culminating event in January.
Watch the University of Minnesota 2019 Jazz & Pom Routines!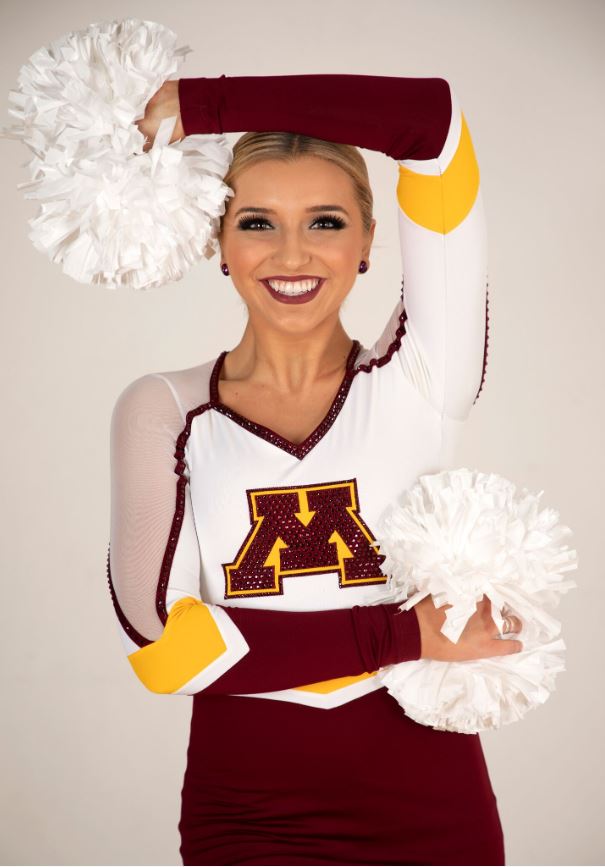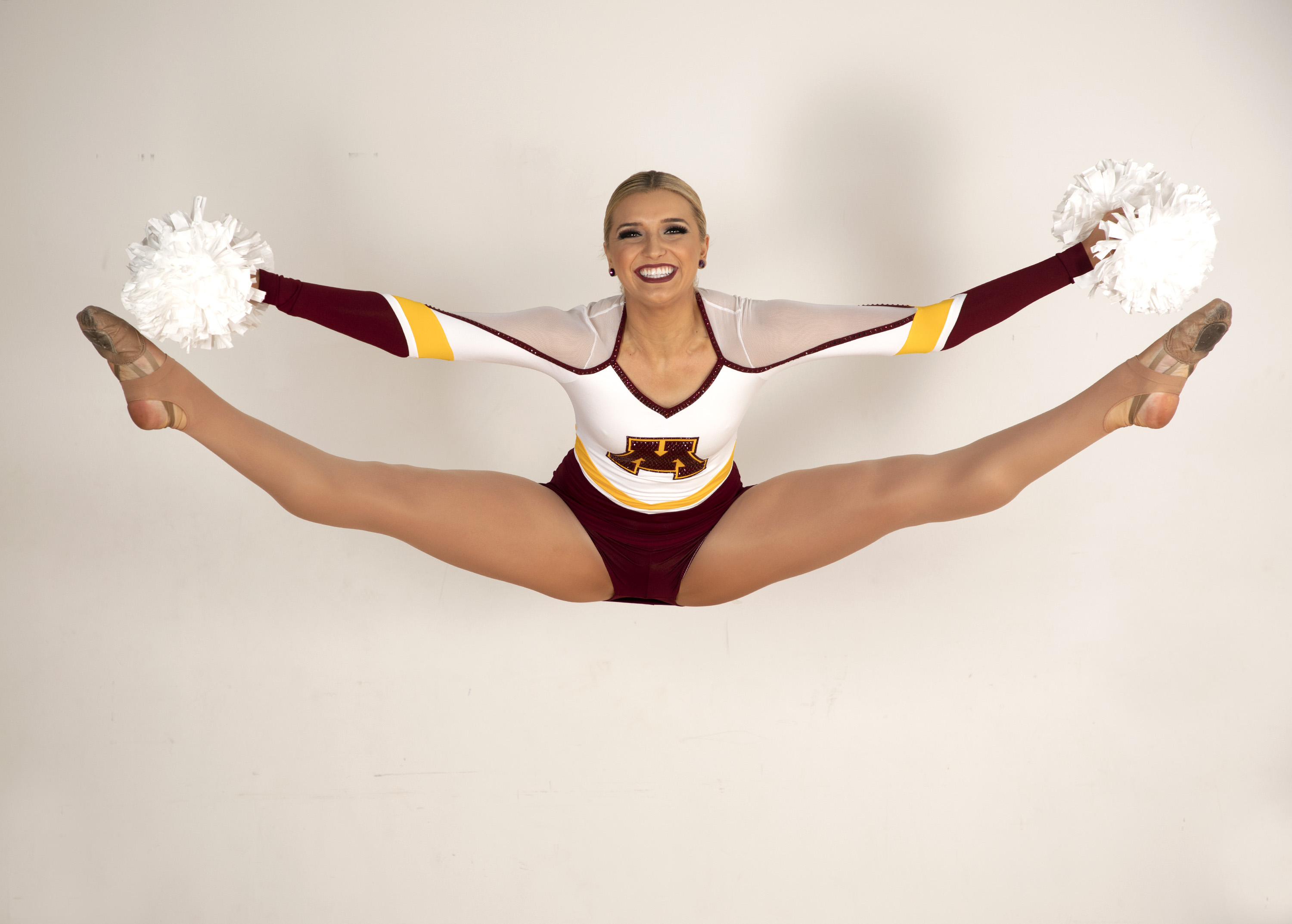 Photo Credit: Matte B Photography & MN Dance News
2016 "Everybody Wants to Rule the World"
You may remember the costume we sponsored for their 2016 Jazz routine at the UDA/UCA finals: an understated nude leotard, skirted in gauzy white and covered in custom Swarovski® Crystal Rock appliques and cascades of crystal in shades of rose gold and sheer metallic. The look was a demure pairing for the music, Lorde's smoky rendition of "Everybody Wants to Rule the World." The 2015-16 team took silver in that performance, earning second place behind the University of Tennessee and beating out numerous other college schools in their division.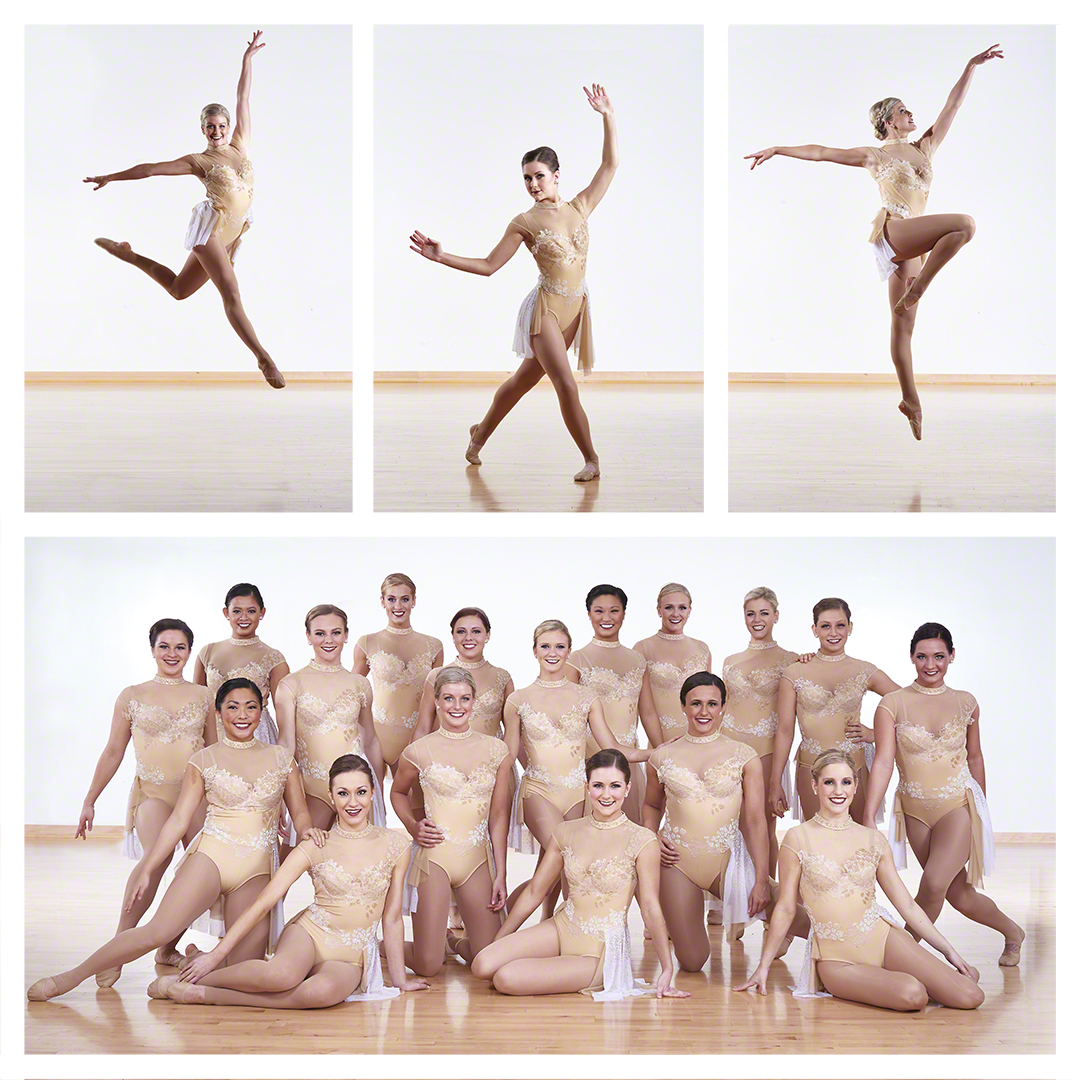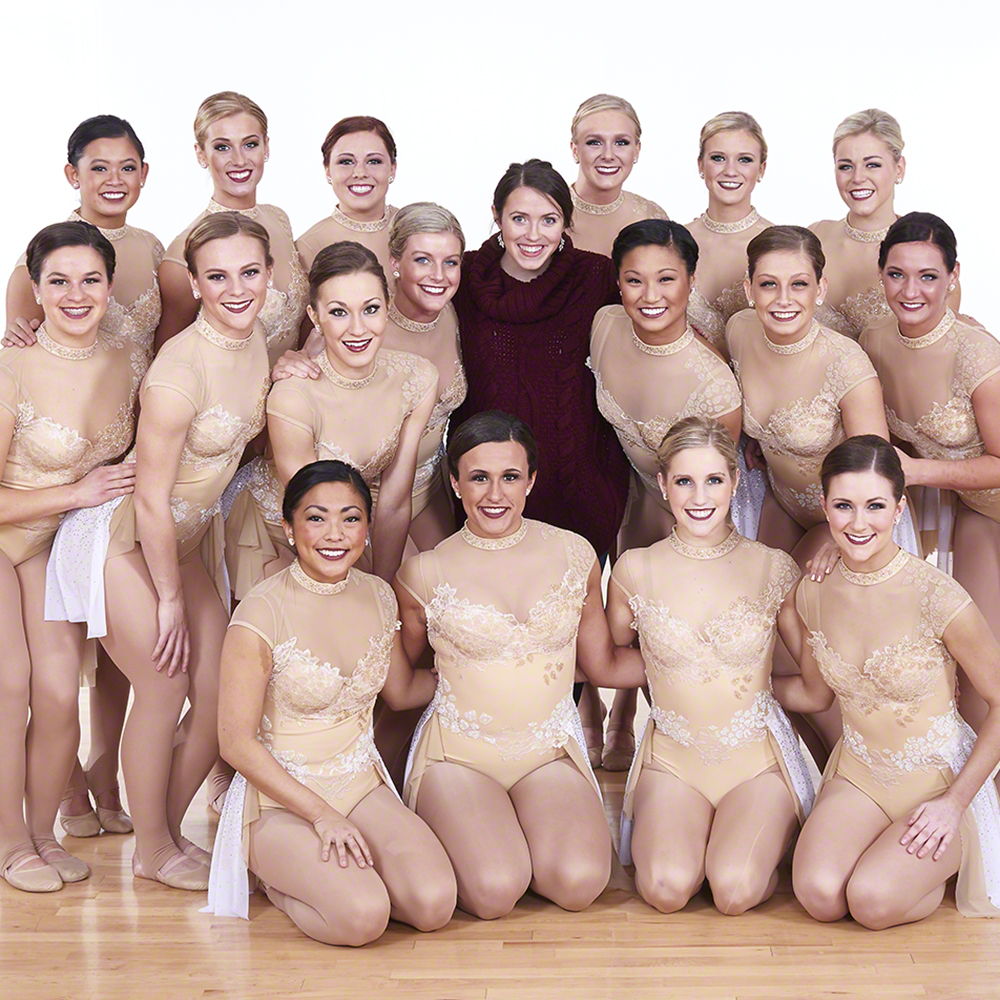 2018 "Row the Boat"
In 2018 we sponsored a custom Jazz costume, a collaboration between Rhinestones Unlimited, Swarovski®, the University of Minnesota Dance Team and local MN dance costumer, IGNITE Dance Connections. The garment was designed by Kelly Clement at IGNITE Dance Connections, where they were constructed. Kelly worked with Rhinestones Unlimited and Swarovski designers on the crystal embellishments that would bring the costume to life. Hand-applied by RU staff and the team's parent volunteers, each costume was meticulously perfected to match this team's synchronization. The "Row the Boat" mantra has been incorporated into the costume design, a soft gray whose layers of georgette have been cut into a contemporary streamlined silhouette: a cap sleeved, boat necked bodice, open sheer back and attached shorts. The team danced to an original song whose instrumentals, created by Travis Lake, underscore P.J. Fleck's own voice as he delivers the mantra that has now become his school's inspiration.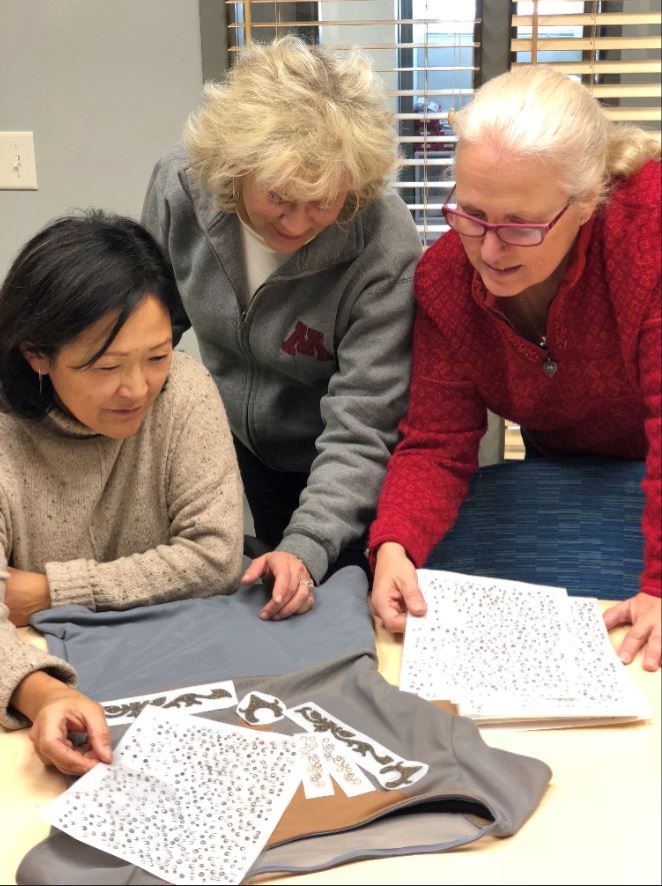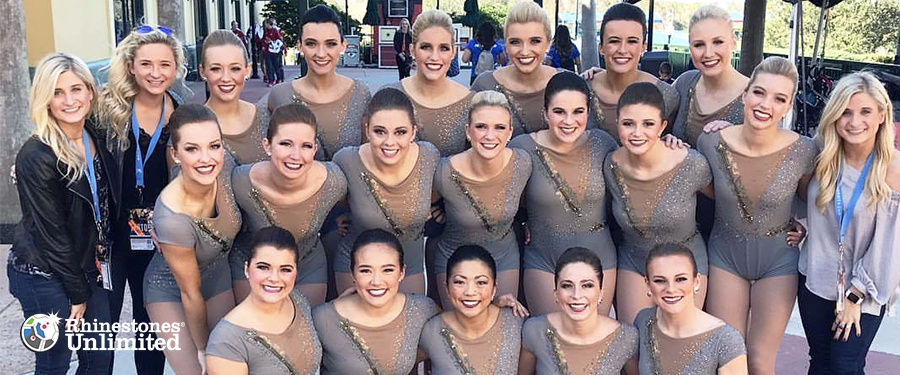 Enjoy "Row the Boat" and see the design process of making the Jazz costume.
2019 UDA Collegiate Dance Team Nationals
This year, we will again be assisting in the custom designs of their pom and jazz costumes with the team's voice. Preciosa® will be contributing the crystal products, while we will be helping pull the inspiration of the choreographer, coaches, costume designer and team together into an award-winning look. We expect this contribution to help the Gopher Dance Team outshine the competition and bring home their 19th National Championship total in the Jazz and Pom Division!
Check out the University of Minnesota 2019 Jazz Costume!