Posted by Rhinestonesu on Nov 5th 2021
Let's Talk Rhinestone Quality
Rhinestone quality used to vary dramatically between brands, but in recent years the ability to produce a top quality crystal flat back rhinestone has come a long way. Rhinestones Unlimited has always carried four- at one time five!- rhinestone qualities over our 22 years in business. We have been in the front row seats watching the progress and quality improvements in this sparkly industry. At times we have even been in the driver seat developing new colors and giving our expert opinions on faceting changes and new products.
In November 2020, Swarovski actually removed themselves from the loose flat back rhinestone business with the following statement from their C.E.O. Robert Buchbauer: "After years of exuberant expansion, Swarovski needs to refocus and learn that less is more. That means exiting the low-margin wholesale business where cheaper competition from Egypt or China has dented profit" (Mathias/Gretler 2020). Basically, the difference between an Egyptian or Chinese rhinestone has come so far that Swarovski no longer saw a reason to stay in this market. The differentiation was no longer enough to justify such a large difference in price. Huge advancements in manufacturing and the global marketplace has really changed this industry.
To the trained eye there is a difference in quality of facteting and overall sparkle, along with "softer" differentiation in brand reputation, color consistency, quality of materials, etc. The best of the best in all areas of differentiation comes from Europe and the Bohemian region of the Czech Republic. The Preciosa factory is where MAXIMA Crystals by Preciosa and LUX European Crystal are manufactured. To compare the stone quality for yourself, please order your FREE QUALITY SAMPLE CARD.
Rhinestones Unlimited Carries Four Unique Brands:
We are proud to only carry brands that we believe in. Check out our offerings and see which ones speak to you the most. When it comes to buying rhinestones, you want to always take quality into account!
MAXIMA Crystals by Preciosa®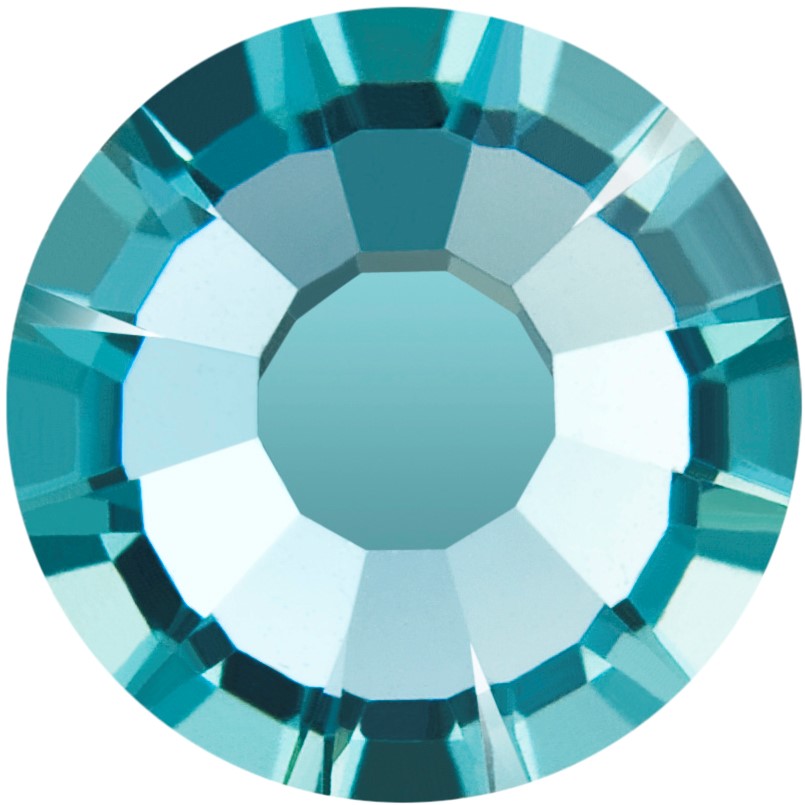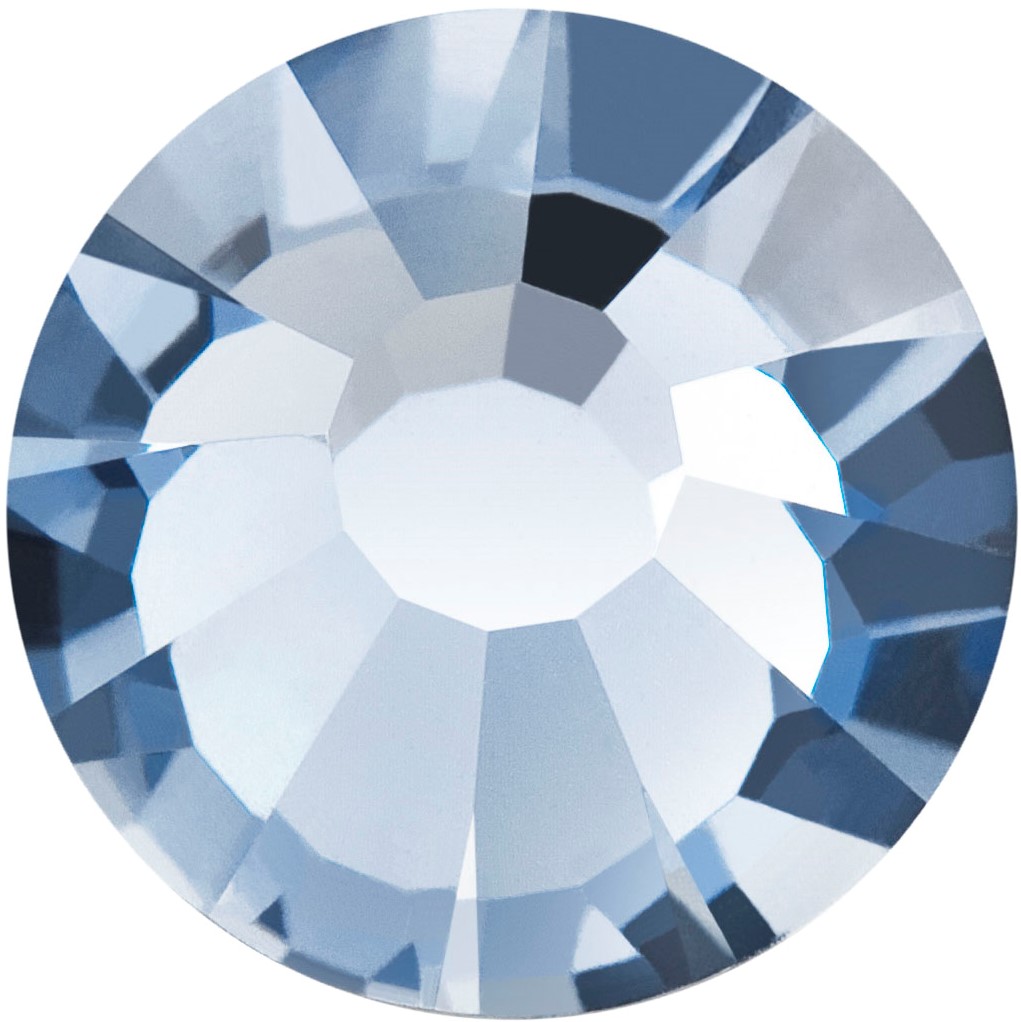 Based in the Czech Republic, MAXIMA Crystals by Preciosa rhinestones are made with the highest quality crystal and feature 16 precision cut facets. Preciosa may be the oldest manufacturer of rhinestones in existence (and employed Daniel Swarovski before he broke off to create his own empire). If you're looking for the best replacement for Swarovski, you've found it!
SHOP MAXIMA CRYSTALS BY PRECIOSA
LUX European Crystal™


We've carried this customer favorite for ages, and it's not surprising why it remains in style. With an array of gorgeous colors and a total of 12 facets, this European brand sparkles and shines for all types of projects. LUX European Crystal is made in the Preciosa factories so you can feel confident that these beautiful crystals come from a manufacturer with reputable business practices and a top quality reputation. Fun fact: they used to be produced in the Swarovski factories in Austria.
Starcut Crystal™

A new addition to our line up, this crystal was written in the stars and exceeds expectations! Every act and deed of goodness brightens the sky and we believe the Starcut Crystal™ will bring you light and reflection with faceting inspired by the brilliant stars in the night sky. The desirable 16 faceted 2088 star cut provides the signature look of the Starcut Crystal round flat back rhinestones.
SHOP STARCUT CRYSTAL coming soon!
PriceLess Crystal™
Meet "the most cost-effective crystal on the market!" Manufactured in Asia, PriceLess crystals are a high-quality crystal that are laser cut from a single piece of crystal and feature 10 facets. For the quality offered, PriceLess stones are very moderately priced.
How Do I Tell the Difference Between Crystal Qualities?
Great question! Now, the following may border on opinion, but they are based on fact. (That could segue into a philosophical conversation- "But what is fact, really?" Jemm, close that door, quick!) I tried to keep the facts unbiased when clarifying the qualities up there, but I've learned some things for myself:
More facets mean more movement of light within the stones. I interpret this as subtle attention-grabbers, dazzle, glitter, gilding. In acoustic terms, the crescendo and decrescendo of a symphony of light—you can almost see the path of moving prisms.
Less cuts in the surface of the stone mean that the light is not interrupted- reflections off of the mirrored backing are whole. The larger surface areas create more of a flash, a zing, a staccato syncopation, like a flashlight in a mirror instead of a setting sun on the surface of the water. This idea can be helpful when choosing a rhinestone quality for your project. Your red carpet dress is very elegant, and you need a stone that enhances the piece, but does not detract from it. Or your dance costume calls for something a little more dynamic under the lights, but not too flashy. Or maybe your daughter's tee shirt needs just a little something to really make the design pop... You get the idea.
History is another key factor. Learning about where these crystals come from and how they are manufactured tells us a lot about their quality. That's why at Rhinestones Unlimited, we make sure to include detailed information about our brands so you - our loyal customer - can know what's going on.
Your budget will also guide you in your decision of quality. I won't explain that one, as it's fairly obvious. You know what will work best for you there.
Order Your Samples Today
Rhinestones Unlimited continues to search for the highest quality products to fit all budgets. If you're relying on photos to show you the differences between our different manufacturers, checking out our products online is a good start, but is no substitute for the real thing, just as a picture of a hug is not nearly as good as an in-person squeeze. So, dear reader, I encourage you to get your hands on the real thing.
Another great way to see the quality across the color spectrum is to order each of our color sample cards- a customer favorite!
We are currently offering coupons for brand specific cards to help you find exactly what you're looking for. And if you happen to be in the neighborhood, give us a call to schedule an appointment. We'd love to show you firsthand the products we are so proud to carry.
-xo- Jemm
Rhinestones Unlimited blog author Jemm Stone is a multifaceted girl navigating our sparkly world with on-point insights. Visit NEWS to follow her thoughts on all things rhinestone-related!