Posted by Rhinestones Unlimited on Apr 8th 2020
We're talking to you, creator!
It's not just rhinestones that make you shine. After all, paint on a palette is still just paint- it takes the imagination and the action of an artist to bring the colors to life on the canvas.
At Rhinestones Unlimited, we know we have brilliance for every budget, and the tools to craft your masterpiece. But, without the fearless birth of an idea and the dedication of the artist, even the finest crystals are just crystals in a package. It takes the eye of the beholder to truly bring their beauty to life.
We're talking to you, creator. You spark our inspiration. You took an idea, you shaped it, worked it, and made it your own. You paired it with sound, with a mover, with a mood. You gave it color and texture; depth, dimension. You gave it form and flow, and awakened it. Now, do you see? Your idea has become a living character with personality and purpose. And, when you're ready to present it to the world, it will command the breath of the masses.
At Rhinestones Unlimited, we seek to inspire, to equip, and to educate every customer who comes to us. Because every customer is an artist, and every creation is a piece of you. After all, an idea is only an idea until you bring it to life. Whether your role is choreographer, designer, performer, or craftsman, you'll find support right here, every step of the way. Through design competitions, our blogs and galleries, we connect you to the trends and pioneers in your industry. Our online tools and resources guide you in inspiration, design, and execution. Through detailed instructional videos and articles, we help you streamline your process to get your vision in front of you, faster. Our exclusive Affiliate Program reward the efforts dedicated artists and businesses like you put forth. And, as always, a friendly voice is just a phone call away.
You could be doing anything in the world…and, here you are, bringing your idea to life. So, go on, artist. Go steal that spotlight, and make your creation shine. We support you. Here are a few of our support initiatives: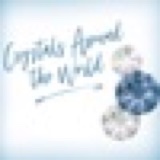 Crystals Around the World Staycation 2020
Travel the world while sheltering in! Each month starting in April 2020, Swarovski will be launching a new color story based on the colors seen in landscapes and cities around the world. Watch @RhinestonesUnlimited on Instagram for work from you, our customers in the color story including the reveal each month of our 6-Sparkle in the Spotlight 2020 costumes! Use it to find your own source of inspiration, and enjoy being whisked away to exotic locales through images of culture, natural wonders and a bit of history- all while avoiding cancellation fees, airline seats and lost luggage.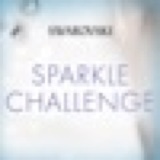 Partnerships, Contests an Challenges
Check out a few current April Social Media Challenges and Contests!
Swarovski Sparkle Challenge For Dance, Skating, Cheer, Gymnastics, Theater & other Performance Artists and Athletes
Swarovski DIY Craft Contest For DIY'ers, Artists & Crafters
More Contests & Challenges COMING SOON- Stay tuned to @RhinestonesUnlimited and @CrystalsForNails on Facebook and Instagram!
We love to partner with all of you fun and creative people! Check out a few of our favorite partnerships and contests.
Sparkle in the Spotlight Costume Contest
GEMGEL Adhesive Nail Artist Competition
The University of Minnesota Dance Team Sponsorship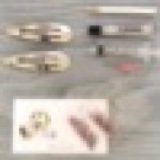 DIY Sparkle Kits & Continued Education
Do you want to practice your craft with some quick and easy DIY crystal projects? Check out our fun DIY Sparkle kits.
And, remember, if you find yourself with time on your hands, our website and YouTube channel is chock full of tools, tips and inspiration! Brush up on blog articles, view our gallery of images, and stay tuned in for new tutorials to increase the efficiency of your creative endeavors.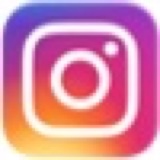 Social Love
Share your work and tag @RhinestonesUnlimited on your creation images and videos, and we'll share it with our thousands of worldwide followers!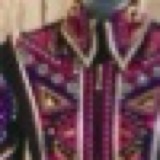 Spotlight Features
Check out our We Support Artists Spotlight Features and if you are interested in a blog feature on you or your business, please email reception@rhinestonesunlimited.com. Check out these features: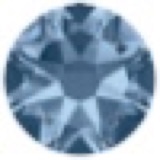 Customer Care
Stay in touch- we can help! It may be your design and your vision but we are always here to help with color matching, stock checks, product information, and substitutions so once you get going on your newest creation there will be no stopping you!
Shine on, you crazy crystal.